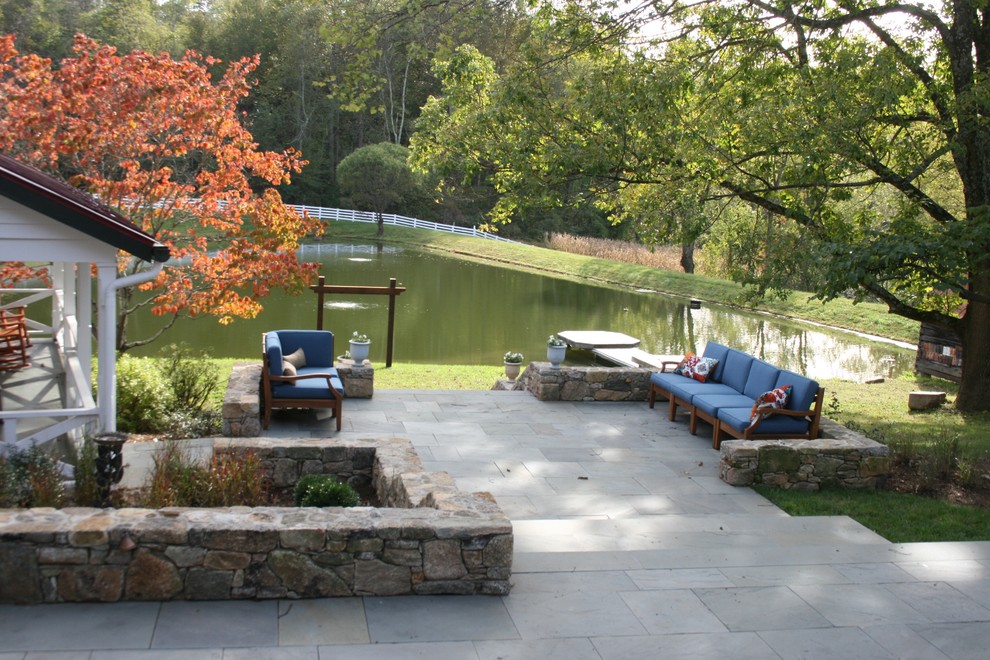 Roseland Home
Farmhouse Landscape, DC Metro
Susan B. Viemeister- photo and landscape design: www.sbviemeister.com, All hardscape work by TectonicsII:
http://tectonics2.com/
http://www.houzz.com/pro/tectonicsbuilders/tectonics-ii-ltd
Plantings installed by Windridge Landscaping:
http://www.windridgelandscaping.com/
A large outdoor entertainment area was created by marrying the spaces between an old farmhouse and it's adjoining cottage. A large patio above includes a fireplace made of local stone. Steps move gently down the slope to a smaller, more intimate patio. All stone walls are of a seat wall height, allowing for plenty of impromptu gatherings. The family's farm pond is at the bottom of the slope and visible from much of the project. All stone work is created from stone sourced off the farm. Patio surfaces are bluestone.
Design ideas for a farmhouse landscaping in DC Metro.