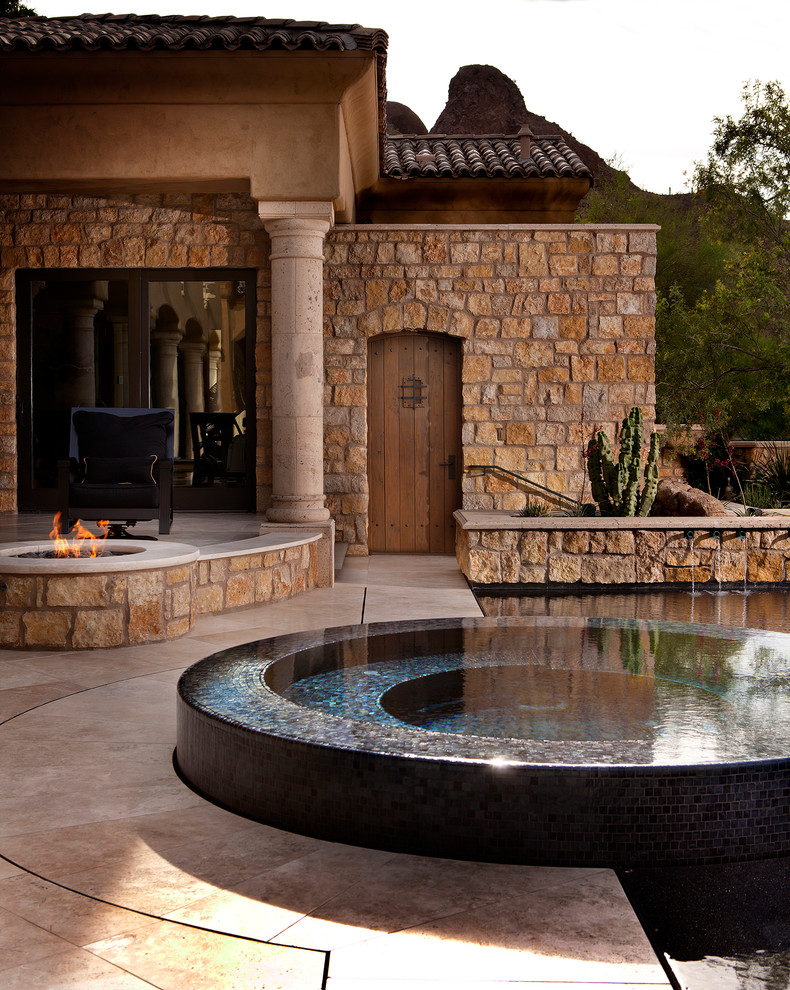 Sanctuary on Solano
Contemporary Patio, Phoenix
This spectacular project was a two year effort, first begun by demoing over $400k of spec home madness and reducing it to rubble before rebuilding from the ground up. Don't miss these amazing construction videos chronicling the before during and after effort from start to finish!
http://www.youtube.com/playlist?list=PLE8A17F8A7A281E5A
This project was for a repeat client that had worked with Bianchi before. Bianchi's first effort was to paint the broad strokes that would set the theme for the exterior layout of the property, including the pool, patios, outdoor "bistro", and surrounding garden areas. Then Bianchi introduced his specialized team of artisans to the client to implement the details. Contact Kirk to learn more! The centerpiece of the backyard is a deck level vanishing edge pool flush in the foreground, strikingly simple and understatedly elegant in its first impression, though complex under the hood. The pool, built by Tyler Mathews of Natural Reflections Pools, seems to emerge from the ground as the deck terraces downward, exposing a wetted wall on the background. It is flanked by two mature ironwood trees anchored within stone planters on either side, that bookend the entire space. A singular monochromatic glass tile spa rises above the deck plane, shimmering in the sunlight, perfection wrought by Luke and Amy Denny of Alpentile, while three sets of three spillways send concentric ringlets across the mirrored plane of glassy water. Bianchi's landscape star Morgan Holt of EarthArt worked his magic throughout the property with his exquisite selection of specimen trees and plant materials, and above all, his most challenging feat, crafted a Michaelangeloesque cascading stair, reminiscent of that at the Laurentian Library, levitating and flowing down over the front water feature like a bridal train. This will be a project long enjoyed by the owners, and the team that created it.