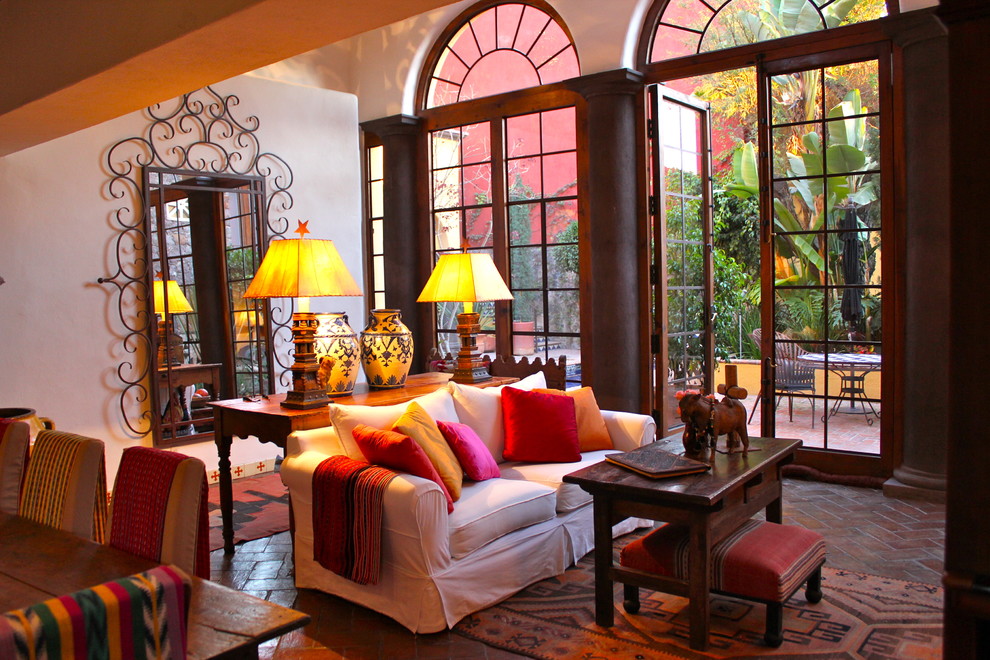 Second home in Mexico!!
Eclectic Living Room, Portland
This is the great room in our home in central Mexico. The ceilings are about 25 feet tall. The French doors and windows are about 15 feet tall so the space seem open and very sunny. I had lots of fun decorating this room. I used ethnic fabrics...rugs, and pillows. The white sofa and chairs are slip covered for easy care. I used local craftsmen for many of the pieces and spent lots of fun time in antique stores. My goal was to not make our home to formal....but keep beauty and comfort foremost in my design. The walls are white and I love the way the colors and fabrics pop off the white background.
Example of an eclectic living room design in Portland