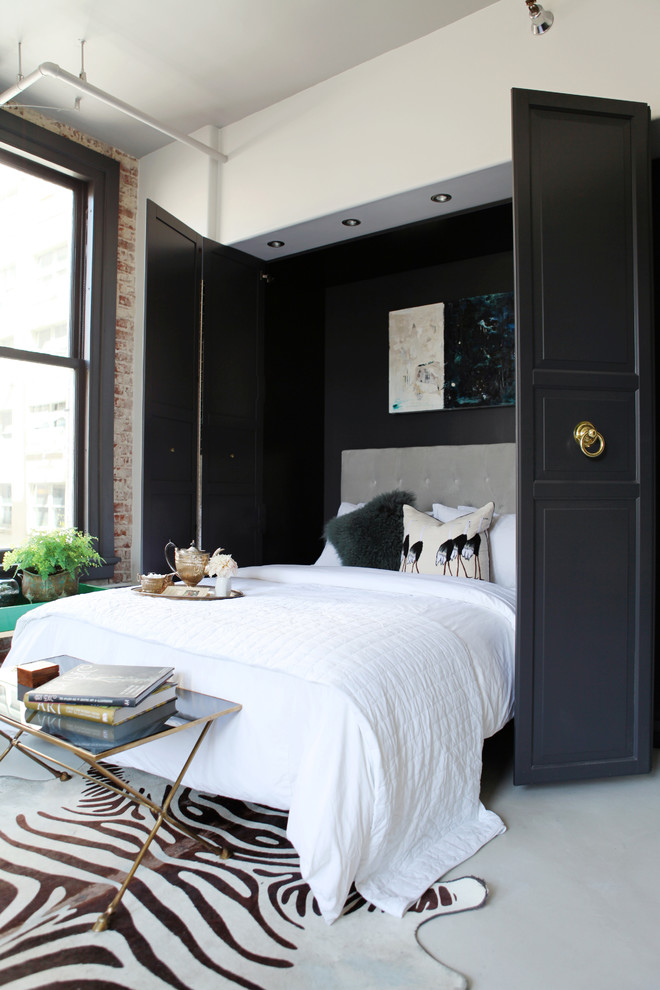 Sophisticated Chic Loft
Contemporary Bedroom, Los Angeles | Photo by Caitlin & Caitlin Design Co.
The hidden murphy bed is located in the living room, turning a one bedroom loft into a two bedroom. The secret space has it's own identity with an upholstered gray headboard, a charcoal interior, decorative pillows and original art.