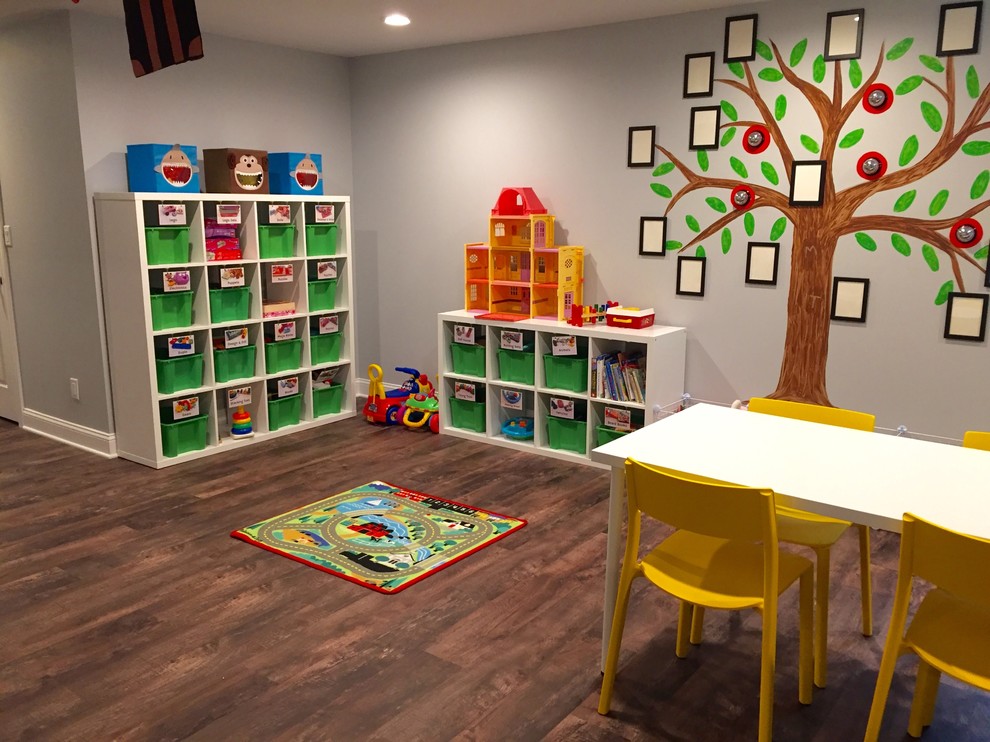 The labels make the system work.
Eclectic Kids, New York
And a bell signals when it's time to clean up - empowering the kids and motivating them to clean up because it's fun, not because someone going to yell if they don't. Fun vs. fear - which is a better motivator? Fun of course!
Kids' room - eclectic kids' room idea in New York