How to Edit an Approved Estimate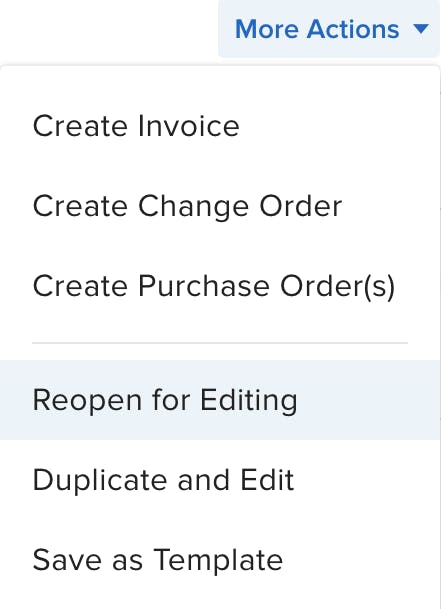 Sometimes changes happen after you've sent an estimate and it's been approved, such as materials backorders or your client's changed their mind about a project element. We recognize this happens, so now you're able to edit approved estimates on Houzz Pro.

As long as the approved estimate hasn't yet been paid and isn't linked to any other documents, such as an invoice, change order, or purchase order, you can still edit it. 

Your client won't be notified that you've reopened the estimate for editing, until you reshare it with them.

To edit an approved estimate, follow these steps:

1) Open the approved estimate

2) Click the More Actions button in the upper right

3) Select Reopen for Editing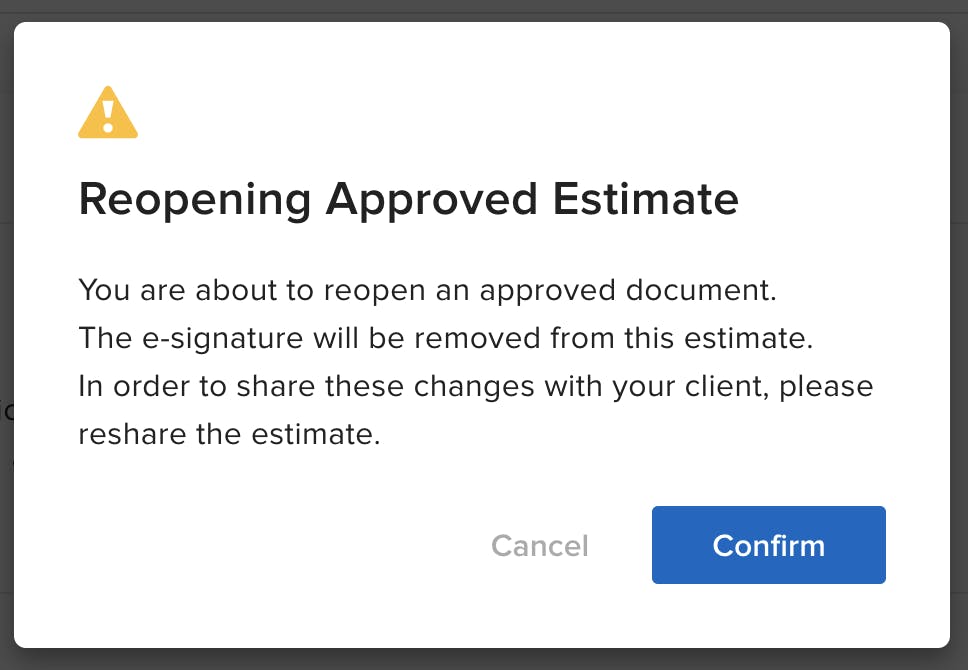 4) Click Confirm on the notice that appears

5) Edit the estimate and reshare it with your client when you're ready
If this approved estimate was synced to QuickBooks Online, it will be removed from there until it's been re-approved.