How to Void an Issued Invoice
Last updated:
Sometimes changes happen from the time you sent an invoice, such as materials backorders or your client's changed their mind about a project element. We recognize this happens, so now you're able to void an issued invoice on Houzz Pro.

Watch this video tutorial to learn more: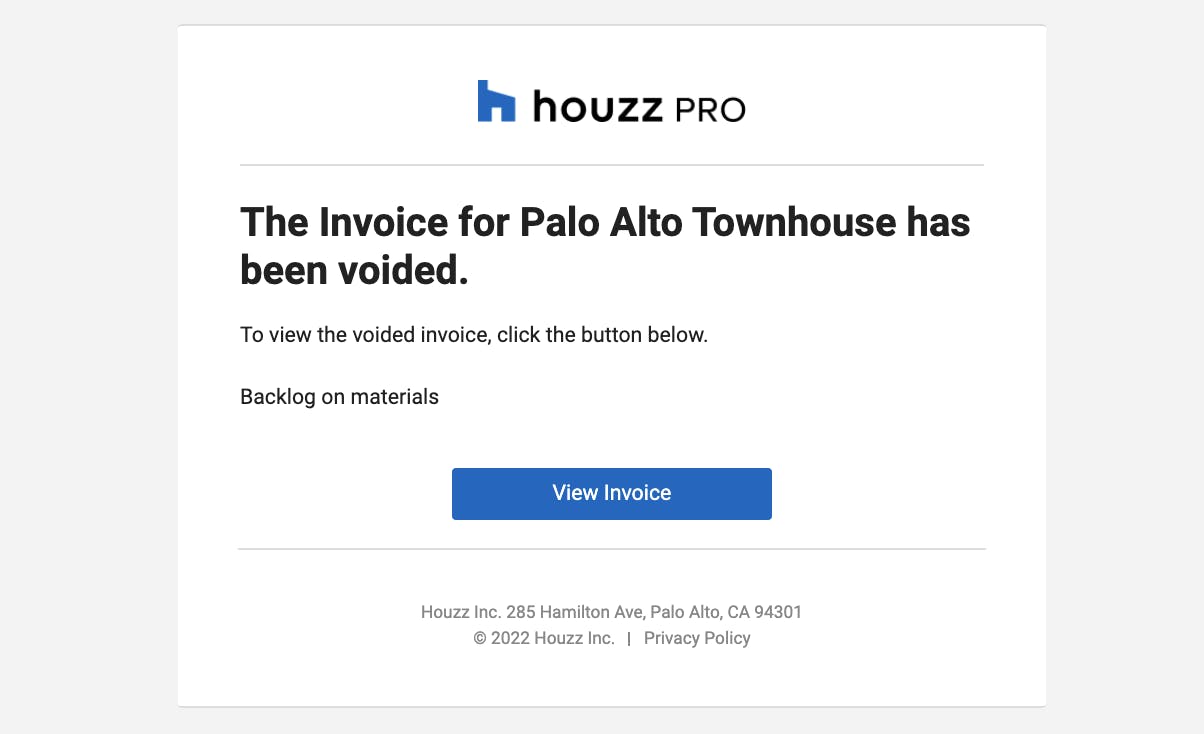 Upon voiding an issued invoice, any paid logged payments will be credited to your client and any unpaid payments will be canceled.

You can choose whether or not to notify your client about the void. If you choose to notify them, Houzz Pro will send them an email explaining that the invoice was voided and if you add in a reason for the void, they will see that too.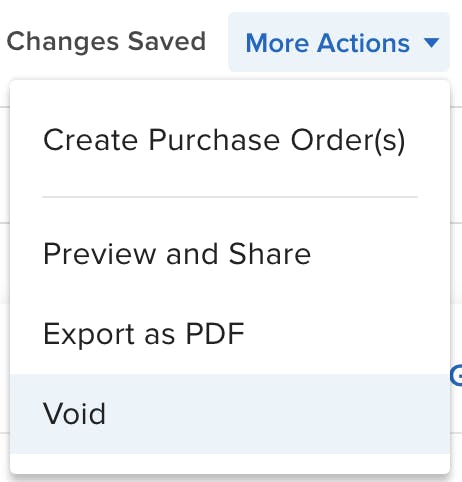 To void an issued invoice, follow these steps:
1) Open the invoice that you want to void

2) Click the More Actions button in the upper right

3) Select Void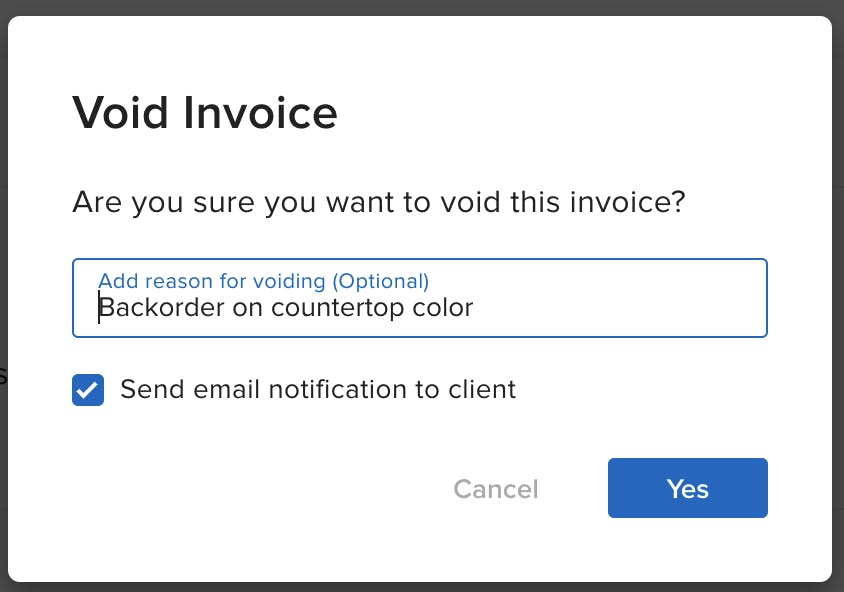 4) If you want to notify your client of the void, you can add in a reason for the void, select the checkbox, and click the Yes button.


In the list of invoices, you'll see a "Void" tag next to the voided invoices. You can hover over the corresponding tooltip to see the reason for the void, if you added one in. On the voided invoices themselves, you'll also see a "Void" tag.
Once an invoice has been voided, you can't edit it and your client will no longer be able to make payments on it. It will also be removed from the client dashboard.

Voided invoices won't be calculated into the project invoices financial totals nor will be factored into your financial reports.

If you've integrated with QuickBooks Online or Xero, the voided invoice will be reflected there too, as will any credited payments created as a result of the void.