In 2020, the pandemic forced many people to rethink how they use their homes. Many made improvements to accommodate changes in work and life, resulting in increased demand for home improvement professionals. Meanwhile, supply chain issues, generational differences and climate change concerns were also at play, meaning there's a lot in the data to navigate. 
To help shed more light on various market trends and make sense of their drivers, Marine Sargsyan, senior economist at Houzz, breaks down the key takeaways of the tenth annual Houzz & Home Study (download the full report), the country's largest survey of residential remodeling, building and decorating activity. 
"Having a strong community of more than 65 million homeowners and home design enthusiasts and over 2.7 million home professionals, Houzz is uniquely positioned to gather detailed insights on the residential renovation and design industry," says Sargsyan, adding that the report will appeal to a diverse group of professionals and homeowners. 
"Homeowners can find out what other renovating homeowners are doing, which is helpful as they plan their own projects," she says. "Industry professionals and brands will find the insights useful to learn about homeowner preferences and motivations. Financial institutions may find useful information on payment methods used to fund renovations nationwide. And researchers like me can tease out generational trends." 
Here are 10 key takeaways from the study that offer insight into today's market: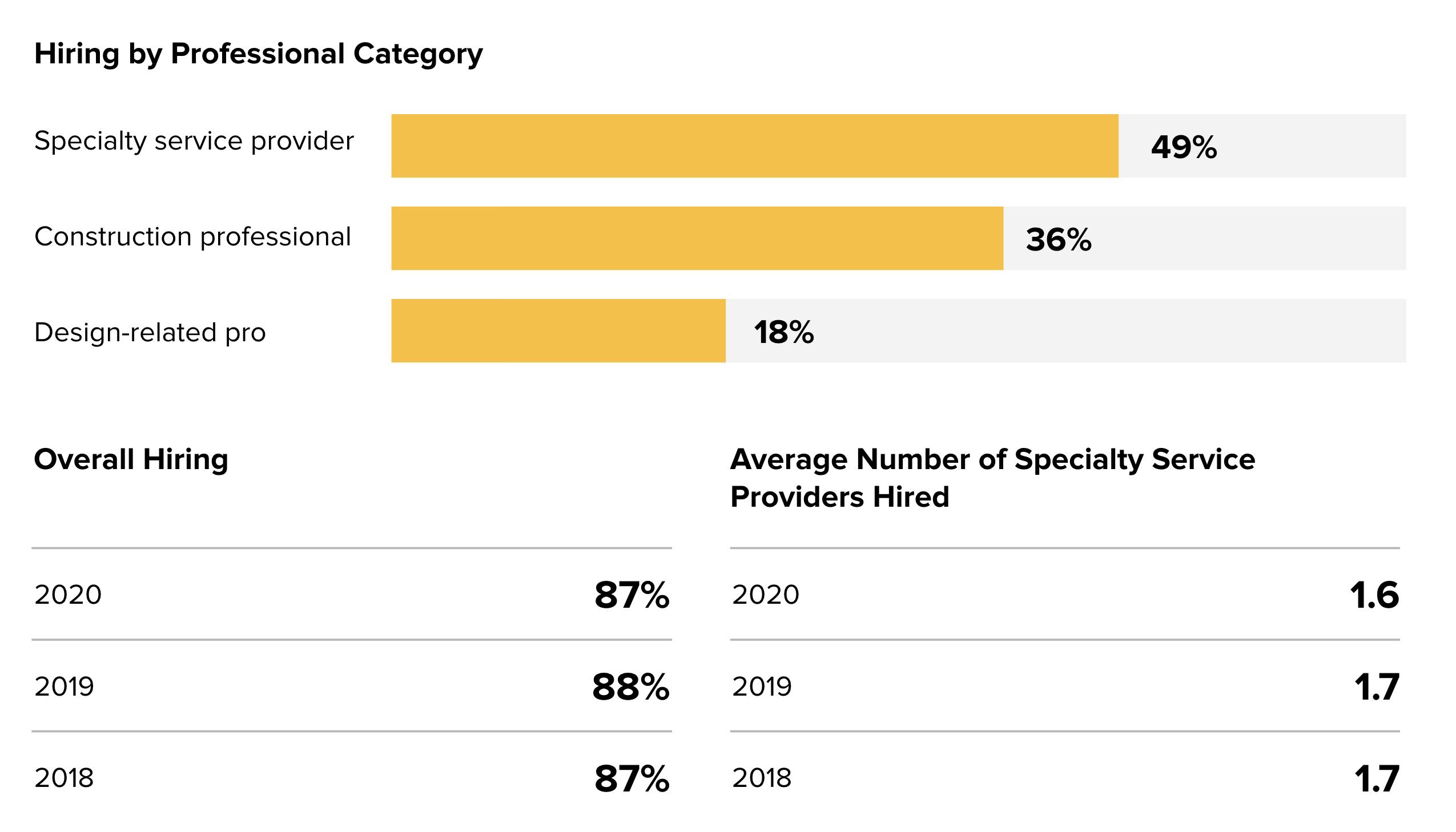 1. The Demand for Home Professionals Remains Strong 
"As the major remodeling projects or the spend on these projects were not hindered by the pandemic, neither did it impact the overall hiring of professionals for remodeling and design projects. Oftentimes homeowners even hired more than one professional to complete their project. Consistent with previous years, nearly 9 in 10 renovating homeowners hired professional help for their remodels in 2020. Homeowners continue to hire specialty service providers, such as electricians, painters or plumbers. More than 1 in 3 homeowners hired construction professionals. Professionals offering design services were hired by the 18% of renovating homeowners."
2. Homeowners Are Looking for Specialty Services 
Among construction professionals, general contractors (26%) were hired most frequently, followed by builders (11%), kitchen and bath remodelers (6%) and design-build firms (2%). While slightly less frequent than a year ago, electricians (18%), AC and heating specialists (17%) and plumbers (17%) were also hired by renovating homeowners in 2020.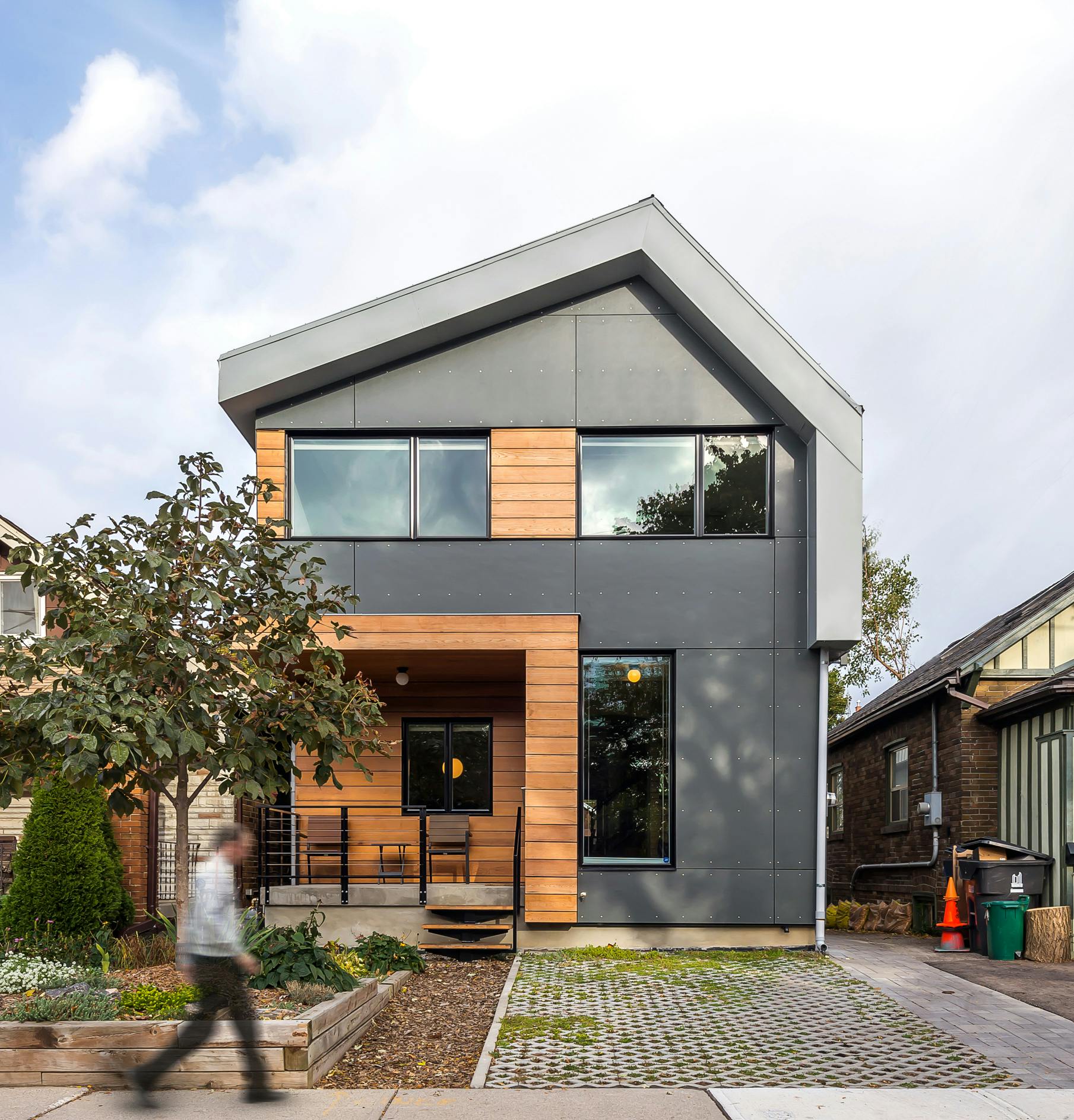 3. Home Office and Outdoor Space Projects Expected to Remain Popular
"The pandemic has certainly put a focus on home renovations, as people spent more time at home and reevaluated their space," Sargsyan says. "Considering the shift we're seeing in hybrid work models, we anticipate the focus on projects such as home offices and outdoor areas to continue, though not at the growth rates we've seen over the past year."
4. Housing Fundamentals and Generational Shifts are Additional Factors to Consider
While the pandemic was a key driver of demand, it isn't the only factor at play. "Another important theme that has emerged is the number of long-standing market fundamentals driving home renovations, including accumulated equity, limited and aging housing stock and skyrocketing prices in the housing market," Sargsyan says. 
Generational factors have also had an impact. "Millennials are increasingly able to afford and want to personalize their first homes," she notes. "Baby boomers are updating their homes to age in place, and with limited available housing stock, people are considering ways to expand their spaces to accommodate more family members."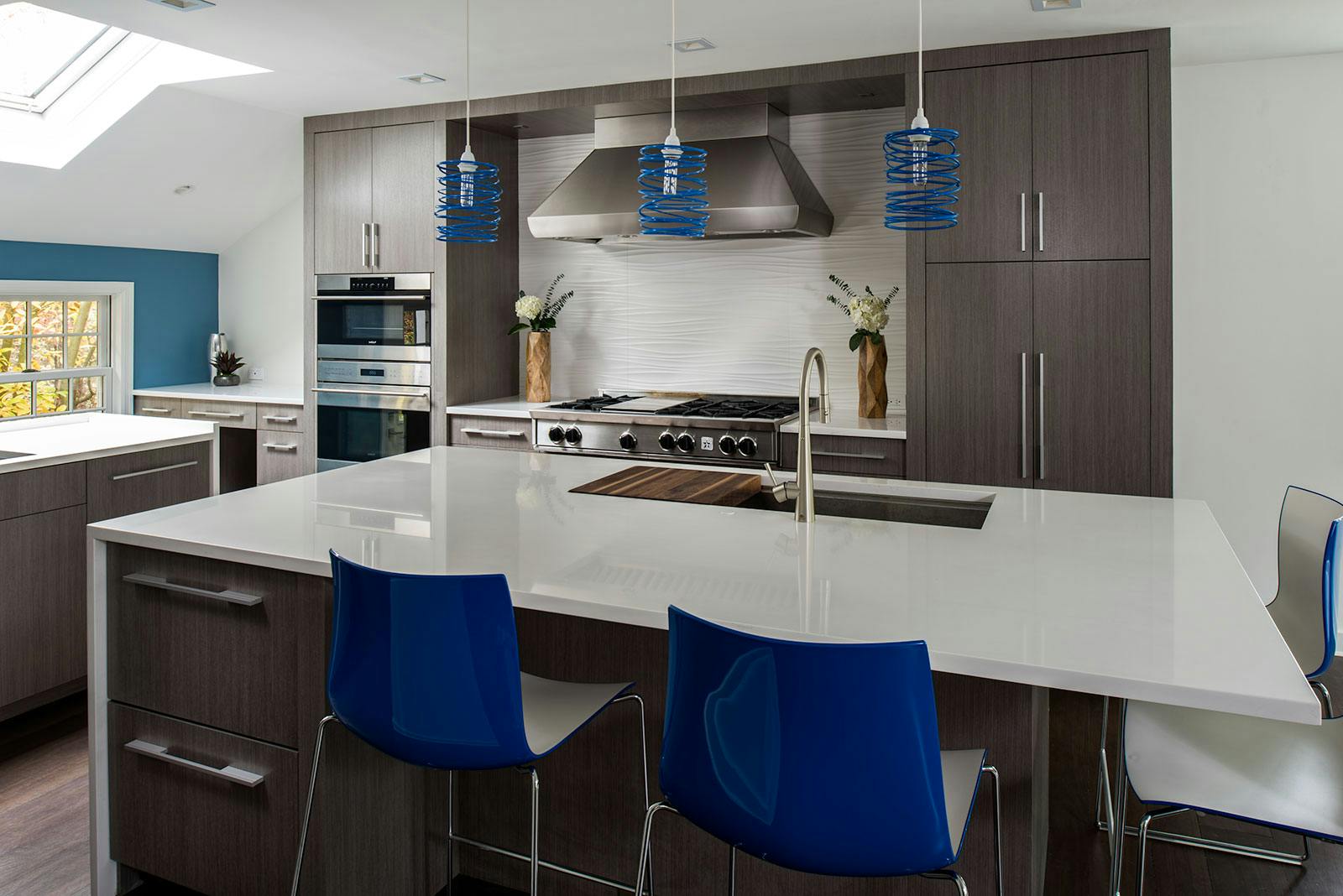 5. Homeowners Are Spending More on Higher-End Projects
"Higher budget projects (those in the top 10% of project spend) saw budget levels increase to $85,000 or more in 2020, compared with $80,000 in the two years prior," Sargsyan says. "This can be attributed to two main factors: Homeowners are investing in their homes more heavily, and there has been an increase in the costs of renovation and design."
6. Investment in Kitchen Renovations Continues to Climb
"While median spend has been flat on kitchen projects for the past three years, investment on major remodels of large kitchens jumped 14% to $40,000 in 2020, compared with $35,000 in 2019."
7. Homes Are Getting Smarter 
"Homeowners have increasingly integrated smart technologies in their homes over the past few years, with streaming-media players and TVs experiencing the greatest growth in 2020," Sargsyan says. "Outdoor products such as security cameras, light fixtures and speakers or sound systems with a capability to be monitored or controlled from a mobile device and/or a computer also increased in popularity among renovating homeowners."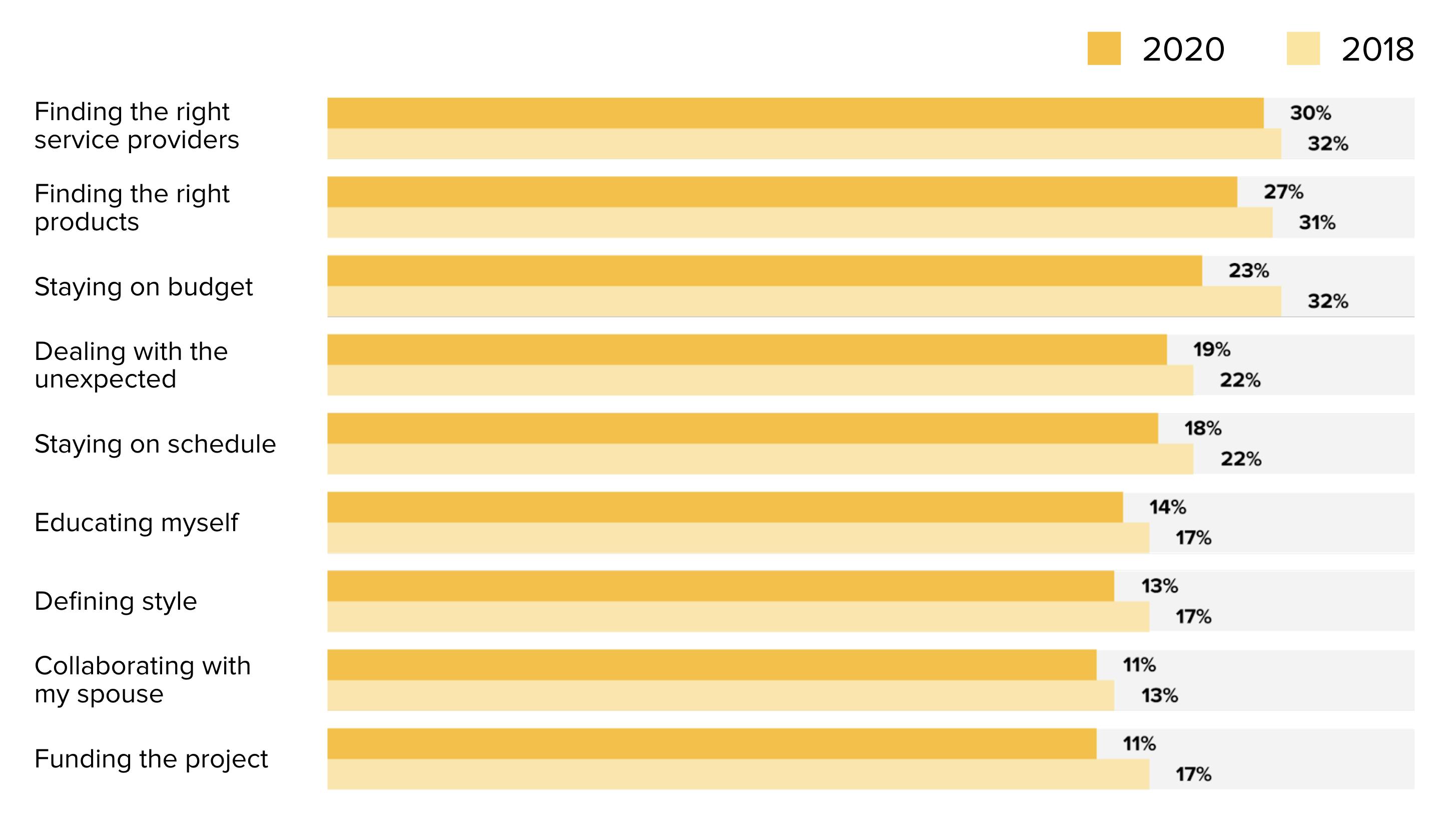 8. Fewer homeowners report renovation challenges
"One possible explanation for this is that people were spending more time at home last year, so they may have been able to manage projects more closely," Sargsyan says. "Communication may also have been improved both between couples/family members and with their home professionals because they were together at the home more often. We're also seeing an uptick in home professionals relying on project management software solutions like Houzz Pro to collaborate with homeowners, providing them with transparency and reassurance that things are moving forward properly as the project progresses."

9. Gen Xers Are Spending More
"Gen Xers are certainly supporting the growth in renovation activity and spending, now accounting for nearly one-third of renovating homeowners at a higher median spend of $14,000, somewhat closing the gap with baby boomers," Sargsyan says. "That said, the top 10% of both those generations increased their investment in 2020, and baby boomers did so at a more significant level (from $80,000 to $90,000 versus $82,000 to $85,000 among Gen Xers)."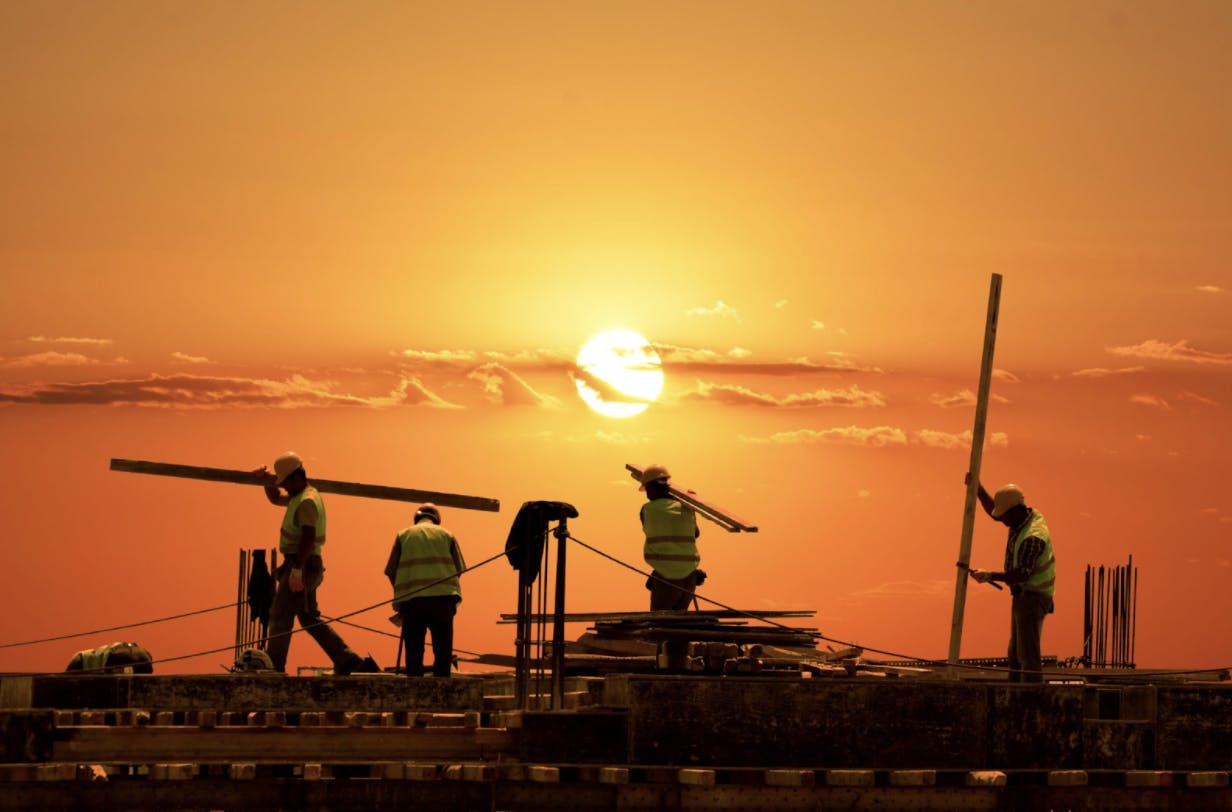 10. Climate Change Will Continue to Affect Construction Projects 
"2019 was a year of unprecedented precipitation, and now we know that 2020 was a very hot year," Sargsyan says. "Today we hear how one region after another is breaking its own all-time-high temperature records here in the U.S. and across the world as well. These conditions make it hard for the construction projects to proceed as planned and can make it unsafe for professionals to carry out their work." 
Read more:
We outlined 3 ways Houzz Pro can empower your interior design or construction business to reduce its ecological footprint and support the global fight against climate.
Join the conversation by commenting or asking a question below. The Houzz team reads every single comment, and we'll get back to you by email if you need us!