To help our pro community maintain and improve their digital brand reputation, move their businesses forward, and build trust with clients, we've put together a 2021 Reputation Management Guidebook. 
In our previous article we covered Part 1: The Power of Images, Online Presence, and Your Impact Score.
In Part 2, we will focus on how to take control of your online reputation by applying proven methods to help you achieve top client reviews project after project.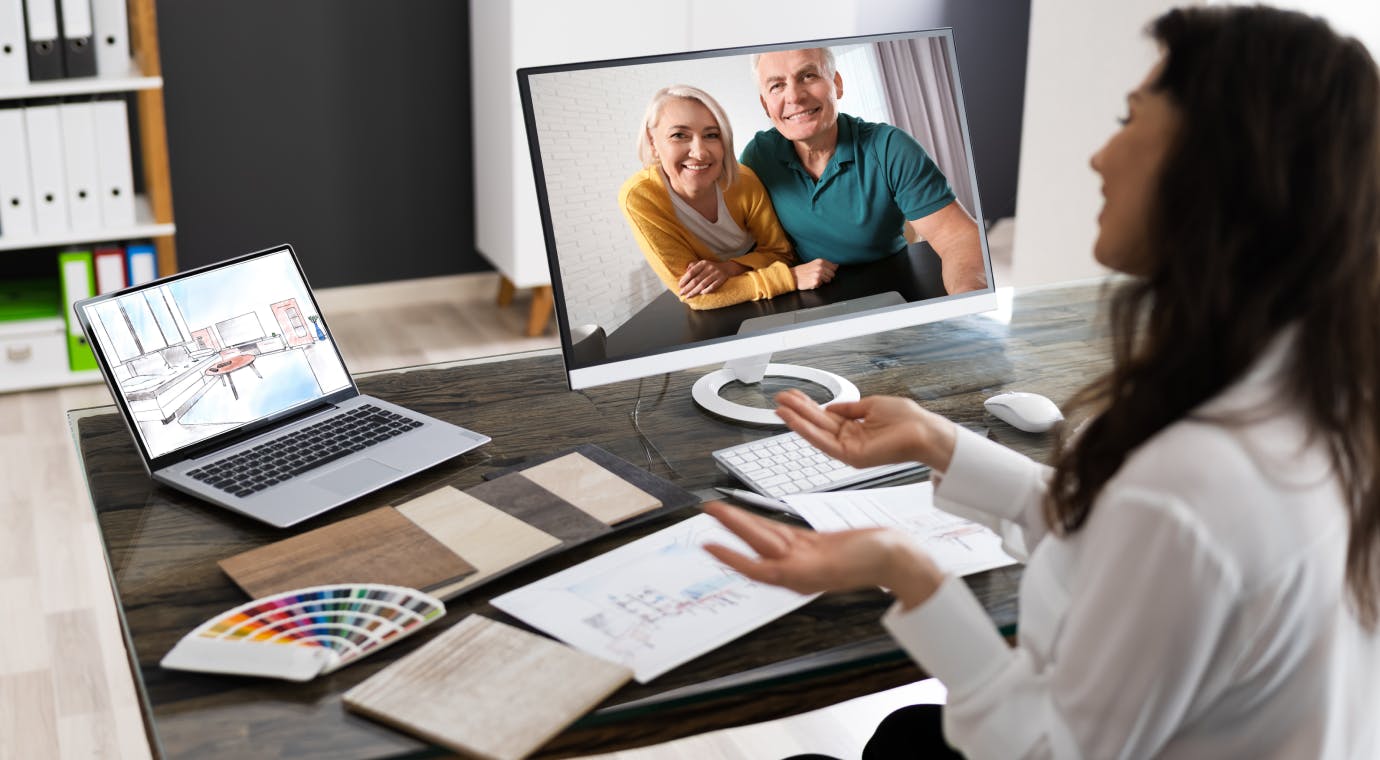 Take control of your online reputation.
Reviews are read by 95% of customers, which means they're a crucial part of building your reputation. Having the seal of approval from past clients can help close the deal on new ones, while having no reviews can cost you. Research has shown that the likelihood of purchasing a service increases by 270% after a business gets at least five positive reviews. 
Set expectations early with clients that you want to ask to write you a strong and positive review for the project. Check-in with them at each stage of the project to inquire and address any issues that might impact your future raving review. Being proactive is another reputation strengthening trait. 
How to Ask Clients For Reviews
Click Get Reviews next to your business name at the top of your profile, and try to personalize your request for each client to reflect that unique relationship. Take note of verbal or emailed compliments and ask clients to turn them into a review, or send thank-you notes at the end of each project with a review request. Not only do positive reviews help generate more business, they also minimize the impact of an occasional bad review by making it look like an outlier.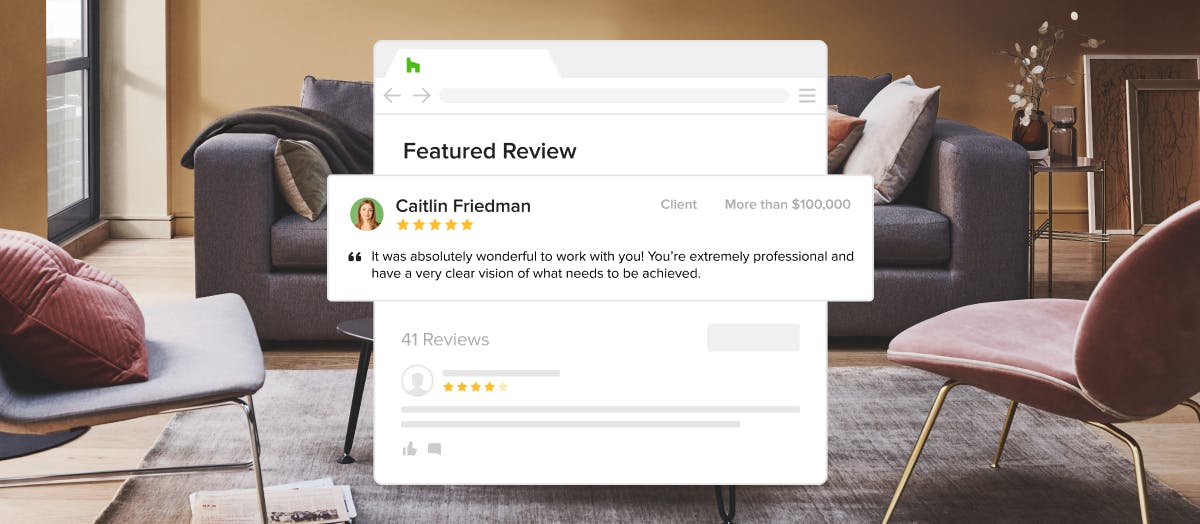 Manage and respond to your reviews — the good and the bad. 
After a review is posted to your Houzz profile, be sure to thank your reviewer and add your own comment. This is a great opportunity to demonstrate to prospective clients the relationship you build with each person you work with and how engaged you are. 
When it comes to negative reviews, treat them like an opportunity as well —  show how you deal with conflict and making things right. Since clients can edit their Houzz reviews at any time, they will often gladly update their comments and talk about how you turned a difficult situation around, especially if you respond with concern and empathy.
That being said, remember that the client isn't always right. It's rare, but sometimes you just won't see eye to eye. When this happens, reply to the review with your side of the story, but do it with grace and professionalism. This can be tricky, but when done right, it can take the power from a bad review and help you move forward.
In fact, a Houzz Pro user Kristen Petro of Kristen Petro Interiors, has managed to turn a negative review on her profile into a new business opportunity. This is how she handled it: "A bad review, when you can respond to it, is an opportunity to explain your company and its process in a way that you can't via your Houzz business description or website. It's a way to give insight into the way your company operates. People who are interested in you will seek that out." 
In the end, you want the clients who want to work with a company like yours. If they don't appreciate your process and response to a bad review, they may not be the kind of client you want. Think of it like another level of pre-qualification.
Tip: With premium profile you can choose to elevate your favorite reviews so that they're featured prominently in the center of your company's page.
Join the conversation by commenting or asking a question below. The Houzz team reads every single comment, and we'll get back to you by email if you need us!
More From Houzz Pro Learn