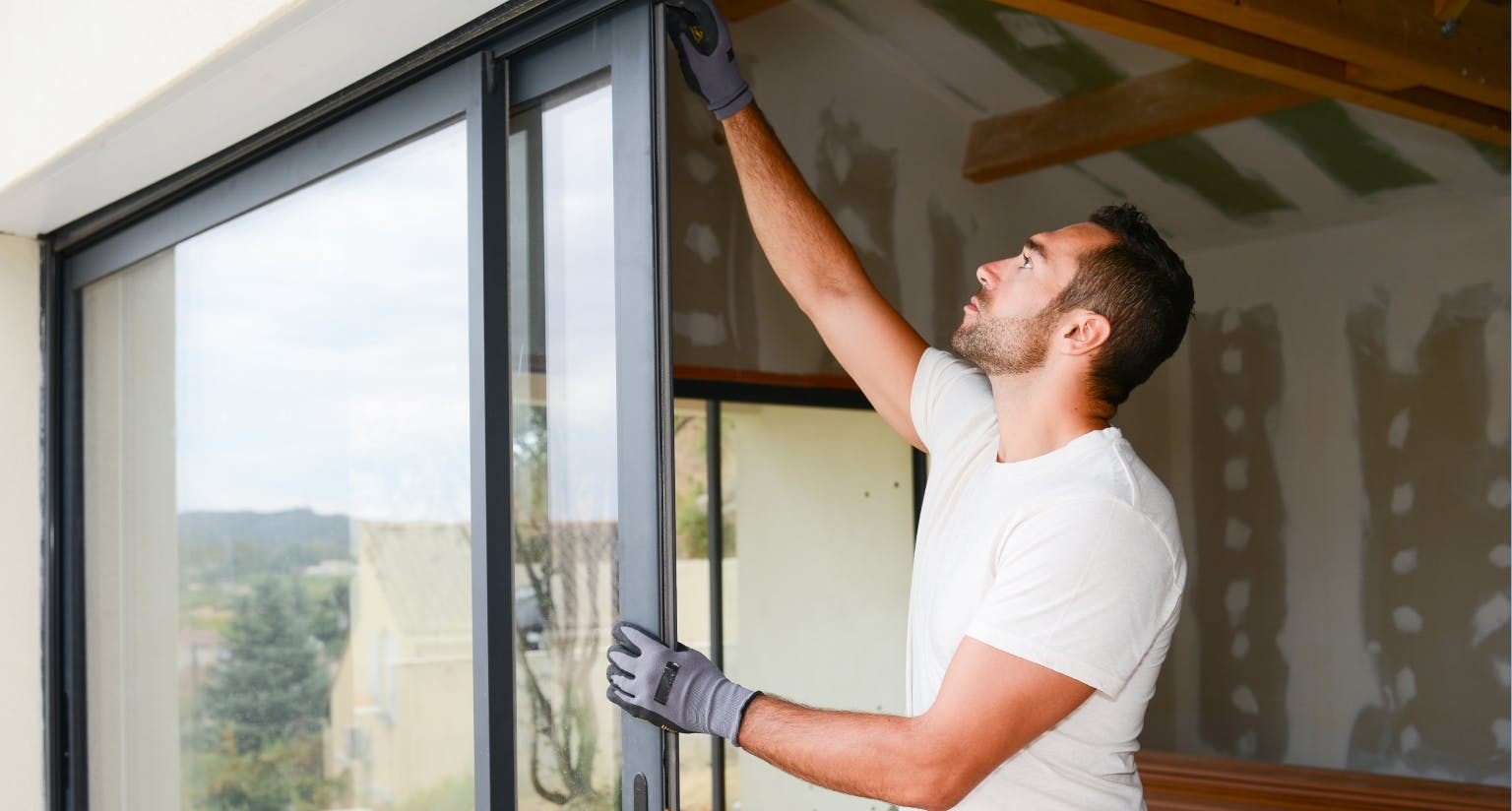 The construction world can be difficult to navigate. In an industry with over 7 million employees, homeowners are looking for professionals who know what they're talking about. Houzz Pro aims to help any construction business find leads and thrive, and we've put together this list of terms to help refresh your knowledge base and to ensure you and your clients speak the same construction language. You may already know many of them, of course, but as a professional, it never hurts to fine-tune your construction term skills.
Here are 25 essential construction terms explained:
1. Residential construction
Residential construction is defined as the building or remodeling of residential units, including single dwellings, apartment buildings and condominiums. According to Statista, residential construction in the U.S. increased by $15 billion in 2020, despite COVID-19. It's clear the residential construction industry is huge and growing. Read how home builder Bryan Payne accelerated the profitability of his business in just six months using Houzz Pro.
2. Structural engineering
When it comes to constructing, the base of your building needs to make the most sense, as it will determine the stability of everything else. That's where structural engineering comes into play. This field of engineering studies individual structural components  and finds the most suitable geometries and materials to make them work. Hiring a structural engineer to examine the bones of your plan is always recommended. 
3. Remodeling contractor
Sometimes refurbishing the old is more exciting, more sentimental and more cost-effective for homeowners than buying new. In 2021, home improvement and renovations in the U.S. topped $350 billion, according to iPropertyManagement. You'll find many clients requesting home improvements such as additions, alterations and major replacements. A remodeling contractor is a contractor who specializes in renovation only. 
4. Subcontractor
A subcontractor is someone hired to complete one part of the entire construction job. This includes but is not limited to plumbing, electrical work and carpentry. Usually referred to as "subs" in the field, subcontractors aren't usually part of an official contract, whereas general contractors are.
5. Construction contracts
A construction contract is an agreement between homeowner and contractor involving issues such as project timeline, scope, payment, termination and proprietary rights. Make sure your contract ticks all these boxes so there are no gray areas. 
6. Construction insurance
Construction can be a risky business. With many moving parts, power tools and laborers, mistakes or unforeseen events can lead to damages and losses during the construction of a building. Construction insurance offers protection and financial compensation if that should happen.
7. Job site safety
Since construction can be hazardous, strict job site safety  measures are often taken to ensure that no one, whether onsite or in the surrounding area, is harmed. In the past year, of course, these measures have included protocols to guard against COVID-19. 
8. Licensing
How do you prove you have permission to work on a property? Through a license, or building permit. The types of licenses that construction companies and contractors need will vary by location and contract. 
9. Take-offs
You've got your blueprint, but how does that translate into tangible materials? A"take-off" is the term for deciding how much of each material is needed to complete a job. It is also sometimes called a quantity take-off or material take-off. Some building supply businesses may charge you for the evaluation service, while others won't. Be strategic in who you choose as your supplier. 
10. Material costs
Material cost is the total cost of each material used to build a product, or render a service, for a specific job. Material costs go up each year, so be sure to adjust your pricing accordingly.  
11. Labor costs
Labor costs refer to the total wages usually given to physical, manual workers on a site. Labor may cover a variety of jobs, including bricklaying, demolition, carpentry, digging, carrying and lifting.
12. Job costing
Once you've identified the steps required to complete a job, received an estimate on materials and judged the project's timeline, you can assign an average cost to each element and service. This is called job costing. Job costing can be tricky, because you don't want to overcharge your clients nor undermine what the job is worth and shortchange yourself. Read up on some great advice from Houzz Pro on how to best price your services.
13. Construction accounting
Accounting in the construction field often involves invoicing and vendor payment, based on the amount of work done. Using a construction management software such as Houzz Pro, you can integrate accounting apps like QuickBooks to seamlessly fuse your financial documents and whereabouts. 
14. Online invoices 
Say goodbye to your checkbooks and hello to simple, quick payments with online invoices. Houzz Pro online invoicing software comes equipped with a payment button that clients need only click to initiate payment, helping you get paid faster. You can create automated invoices from built-in templates that account for every proposal as well as find and fix mistakes. 
15. Payment incentives
Chasing down payments can be a drag. In the business of construction, payment incentives such as early-payment discounts and late fees can be used to increase your cash flow by helping you get paid on time. 
16. Universal design
"One size fits all" doesn't refer just to clothes. In construction, the term "universal design" means design that works to ensure products and buildings can be used by just about anyone, despite age or physical ability.
17. Aging in place 
Sometimes clients want to change their surroundings to fit them, instead of the other way around. Aging in place means staying in your residence as you grow older. Nearly 90% of people over age 65 say they don't want to move to a retirement home or a new residence because of their age. However, staying at home often requires alterations to the home — or a home specifically designed from the get-go to accommodate the aging process.  
18. Building codes
A building code is a set of rules that stipulates the standards for buildings and construction. 
19. Client relationship management (CRM)
Clients are a big deal. Without them, you wouldn't have projects, referrals or profits. Keeping track of your clients and responding to them quickly helps build your reputation and credibility as a construction professional. Initial contact and subsequent communications occur mostly online these days, and client relationship management can be enhanced using Houzz Pro's built-in tools.
20. Software as a service (SaaS)
SaaS is a "software delivery model" that allows data to be accessed from any device.  It is also a licensing model in which software is licensed on a subscription basis.  This is another feature that makes the Houzz Pro mobile app an easy way to keep all your construction business management tools at your fingertips. You can message your clients and access your entire communication history wherever you're working using various Houzz Pro integrations.
21. 3D models
3D provides a sense of realism like nothing else. Showing both perspective and height, 3D models are the preferred choice for clients to view and visualize the structure of their homes and projects. It helps everyone involved get the most accurate picture of what the end result will look like. Houzz Pro 3D floor planner, in partnership with Benjamin Moore paints, brings accurate color to walls in your 3D models. Our visual tools make it easy to get clients excited about the end result.
22. Lead generation
In a sales context, a lead refers to contact with a potential customer. Since leads turn into projects, it should be your main objective as a business professional to generate as many leads as possible. Leads are usually generated from referrals, professionalism, advertising, connecting and standing out. Houzz Pro can help you nail all of these points.   
23. Gantt chart
Designed by Henry Gantt, the Gantt chart is a bar chart of a project schedule that provides a snapshot of project tasks, percentages and milestones. Houzz Pro has various tutorials on how to use these effective project maps to your advantage.
24. Daily logs
Either a written or electronic record of daily activities, a daily log helps the contractor and homeowners check on the progress of each task in the timeline. You'll log what was demolished or built on that specific day, for example. As a contractor, you can also give weather updates and attach photos and documents. 
25. Scope creep
Sometimes life happens. Scope creep is the term for when uncontrolled events alter a project's scope, at any point after the project begins. Scope creep can be avoided by planning ahead and over-communicating, but sometimes it just is what it is.
To keep learning and growing as a construction professional, try Houzz Pro for free today.
Join the conversation by commenting or asking a question below. The Houzz team reads every single comment, and we'll get back to you by email if you need us!
More From Houzz Pro Learn