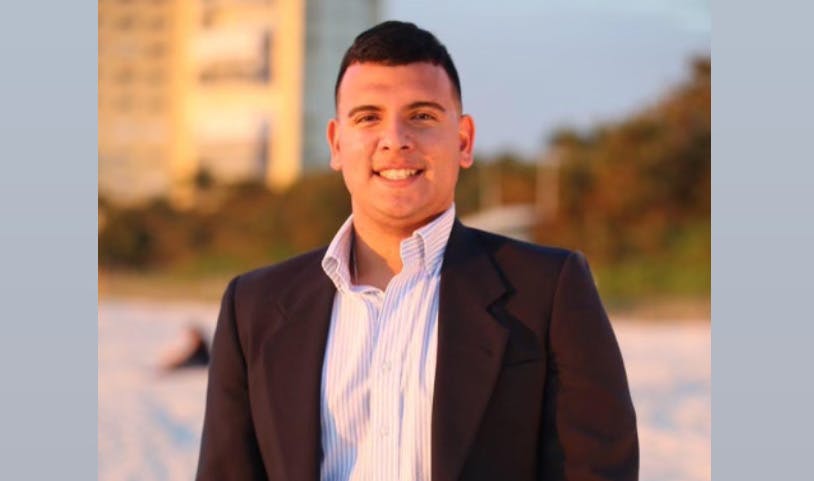 When Diego Meyer started doing carpentry work alongside his brother, he never expected it would eventually lead to a career in general construction. Indeed, the only reason he started working small jobs around Naples, Florida was to help pay for college.
However it wasn't long before Meyer realized his love for carpentry and his natural talent for fine finish work. His clients started noticing as well and wanted more. That's when he started G. Meyer Construction and attained his general contractor's license. "We started doing smaller jobs and little projects, but then throughout the years, people have liked us around here, and we have been able to quote impressive projects that we would have never thought about when we first started," Meyer says.
With his business thriving today, the home pro shares three ways he continues to grow and succeed in the construction industry.
Find Awesome Employees & Keep Them
With every year bringing more clients than the last, Meyer is continually thinking about the best ways to scale his enterprise. A big part of that involves finding talented workers and partnering with the best tradespeople. "It can be hard to find people that will deliver the same way you would and execute the plan according to what your standards are," he says. "That's why for us, we like to work with people we know, or at least people where we've seen their work.
Taking this relational approach instills a strong sense of teamwork and helps with employee longevity. "We take responsibility for each of the people that come to work with us. We take care of them and we think about their families, he says. 
One of the main ways Meyer keeps great workers is by listening to what their needs are. "Some people value time more than money. Some people want to set a schedule that allows them to spend more time with their family. "If you can provide that, then it's just about listening and saying, 'If that's what you want, then we can make it happen for sure,'" says Meyer.
Showcase Your Work 
Compiling a compelling selection of before and after photos of projects, big and small, is key to winning new clients and growing your business, he says "It can be hard to get good photos on smaller projects, but sometimes we have quite a few of those projects," he says. Many clients want to see photographs of projects in homes similar to  theirs when deciding who to hire for their renovation and construction work. "Rather than having to take our word for it, we can show people and say, 'hey, take a look at what we did for your neighbor,'" he says. 
While it may be tempting to use your phone to capture portfolio photos, especially for  smaller projects, Meyer believes that it is better to seek out professionals. "They're able to capture that one thing that you and your phone cannot. It's the same reason why clients hire me to build a house, because I know how to do it. Same goes for why we hire professional photographers," he says. Services such as Houzz Perfect Capture help home professionals keep their portfolios current with the kind of high-quality photographs that close deals by connecting them to professional photographers in their local area, and even scheduling the photo shoots. 
Invest in Tech Tools
With so many years in the industry, Meyer understands the importance of operating a business efficiently and staying one step ahead of his competitors. Having a high tech toolbox including Houzz Pro management software helps Meyer do just that. "Houzz Pro has been a really good factor when it comes down to managing everything fast. I was definitely looking for software that had exactly what you guys have, the ability to track projects at every stage and also easily communicate with clients."
Meyer also values the ability to submit accurate bids faster than his competitors  using the Houzz Pro Takeoffs tool. "I really love that tool when it comes down to estimating the plans," he says. "I'm able to get everything extremely accurately and done quicker. All in all, the software has come in great," he says. 
As Meyer's continued success within the construction industry proves, with the right team in place and the Houzz Pro tools to help you maximize your efforts, industry pros will be on their way to sustainable growth, no matter how they define it.
Join the conversation by commenting or asking a question below. The Houzz team reads every single comment, and we'll get back to you by email if you need us!

Want advice delivered to your inbox?
Unlock industry insights and updates for contractors and design pros
By signing up, I agree to the Houzz Terms of Use and Privacy Policy and that Houzz may use my information to contact me about relevant content, products, and services.