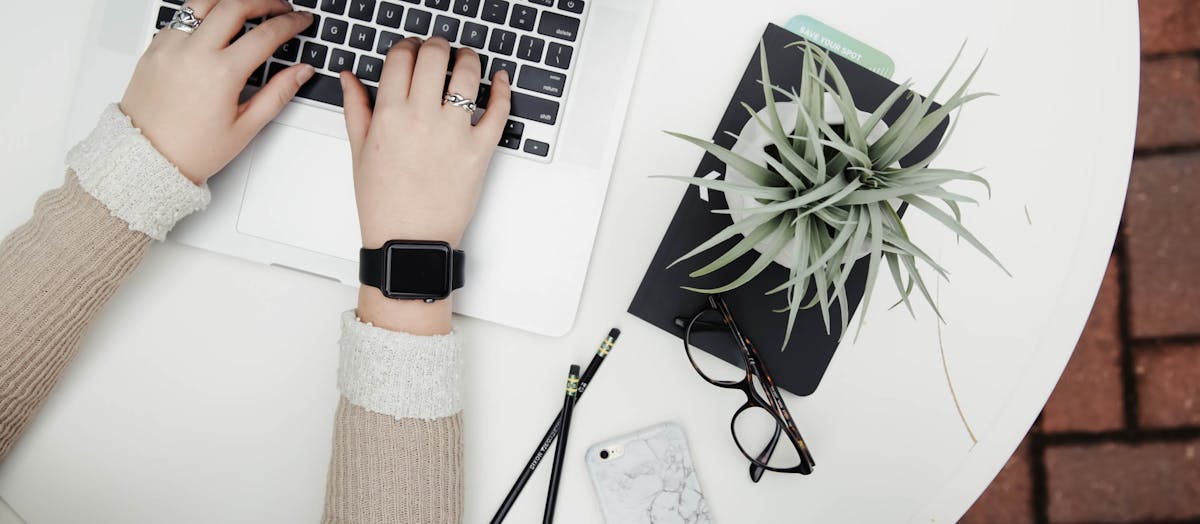 Building a brand can seem like a difficult thing to accomplish. However, it is important to build a recognizable brand early on in your business to establish recognition from current and future clients. An effective online brand will take time to build but yields a high payoff when clients are able to easily distinguish your business from the rest.
Creating an authentic online brand can be achieved through sharing your company's story and providing imagery to go along with the narrative. Customers want to connect with you and get to know you, so do not be shy! At Houzz we are all about helping you effectively run your business in person and online. Here are six tangible tips to help you successfully build your company brand and stand out amongst your competitors.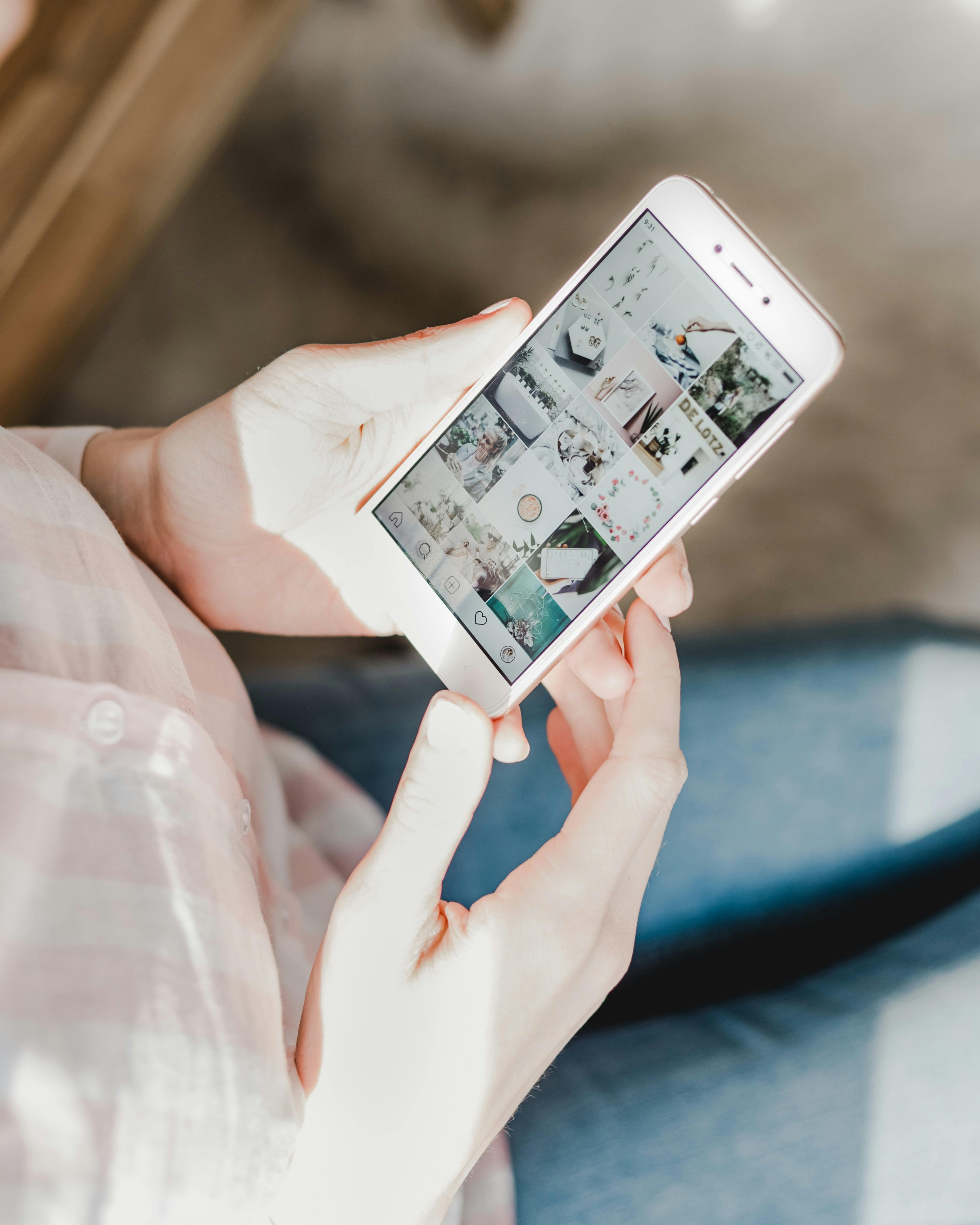 1. Be where your customers are.
Before you set out to build your brand online, take a minute to think about where your customers spend their time online and how your future audience would find your business. And unless you have a sizable marketing team (and if so, lucky you!), you'll probably need to be selective about what channels you'll invest in. It almost goes without saying that you'll need a website that tells your story and gives your website visitors a way to reach you by way of a contact form, email, phone number, or all of the above. 
If you're a home remodeling or design pro, you'll want a Houzz profile (it's free!) so that you can get found by hiring homeowners. Millions of homeowners look for pros each month - from general contractors to interior designers to someone to repair their hot tub. All things home renovation can be found on Houzz, and that includes local professionals in addition to photos for ideas and inspiration.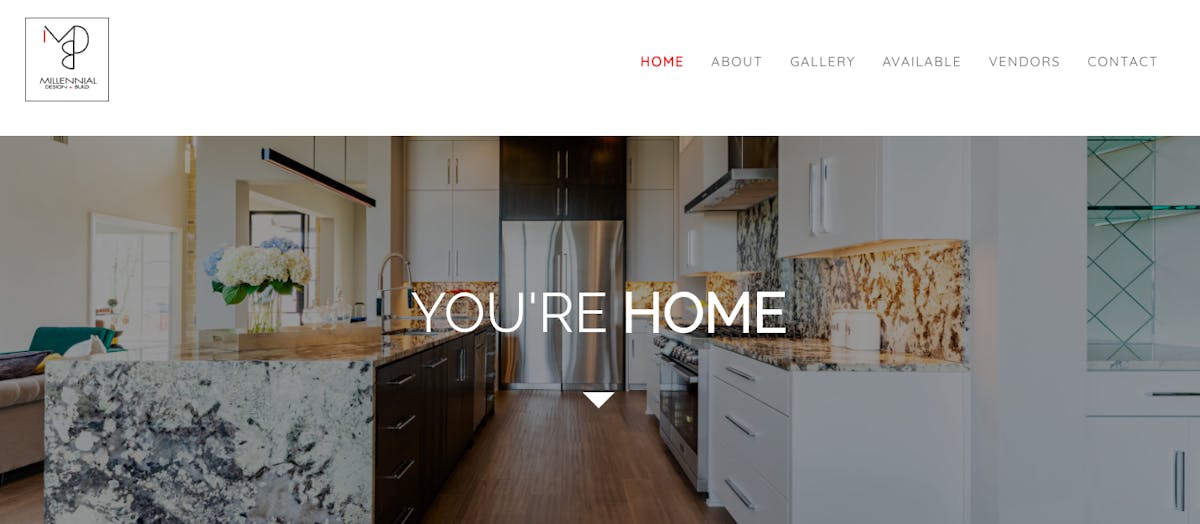 If you're in a more visual field such as interior design or home staging, Instagram also makes a lot of sense. If you're already investing in professional photography, sharing them to Instagram doesn't have to be too much effort. However, it's a purely visual platform so it may not be suited for all pros. If you're a builder, plumber, roofer, or otherwise aren't too concerned with channeling your visual style - then you may want to look towards a more text and message-based platform like Facebook or Twitter, where you can share casual updates (they don't need to be picture perfect!) where you share what you're working on, tips and tricks, or even funny stories.
2. Be consistent.
Consistency is key when it comes to branding. Be consistent with your logo, colors, personality and slogans across all social channels and on your website. Consistency is what builds brand awareness. Define the style, voice and image of your brand and stick to it. It can be beneficial to sit down with your team and define your company's mission, vision, competitive advantage and company aesthetic. That way you will have a clear direction when building your brand digitally. 
Consistency is not only important for aesthetics. Being consistent in customer communication is a large part of effective branding. Be on top of follow-ups with potential customers. Respond promptly to new leads to show you are a reliable communicator. If a project lead does not fit within your schedule or scope of work, respond amicably anyways. This same customer could need a project that is within your scope of work down the road. You will stay top of mind with potential clients by simply being consistent in your responses. Customer service does not go unnoticed and will have a high pay off in the form of online reviews and client referrals. 
Lastly, make sure you are dedicated to consistently updating your website and social media platforms. This is your digital portfolio for all to see, so put in the effort to keep it well updated. This goes hand in hand with staying engaged on your social media platforms. Come up with a weekly schedule for posting on social media. It could be one time a week, or it could be every day; all that matters is that you set a realistic posting goal and stay consistent with it. 

3. Engage with your audience.
Actively engage with your audience on social media. Reply to your customers comments and direct messages promptly. Ask questions in your captions to create dialogue and boost your engagement scores. When you are actively engaging with clients on social media, your posts will be better accounted for in the app's algorithm (learn more here). A great way to kick-start a conversation on social media is to post a question or a poll. For example, a kitchen remodeler might ask their followers if they prefer a stone slab or subway tile backsplash. Keep it simple, and stay engaged. 
Regardless if positive or negative, respond to all online reviews of your business. This is a great way to not only express your gratitude for client referrals and recommendations, but an outlet to explain your side of the story if ever a negative review is posted. Negative reviews are especially important to respond to because you are not only responding to one reviewer, you are expressing your acceptance of feedback to future clients too. Actively engaging in your online reviews, on all platforms, will show you care about client happiness and actively improving your customer experience.
Network with other professionals in the home design and remodeling industry. Forming relationships within your industry is a great way to increase your brand awareness. Collaborate on a project and tag each business in your post, and vice versa. This will give you additional (and free) brand exposure. Join an online community of like-minded professionals to gain new business ideas and perspectives. Actively engaging within your industry is an effective way to grow your brand and stay up to date with new business trends.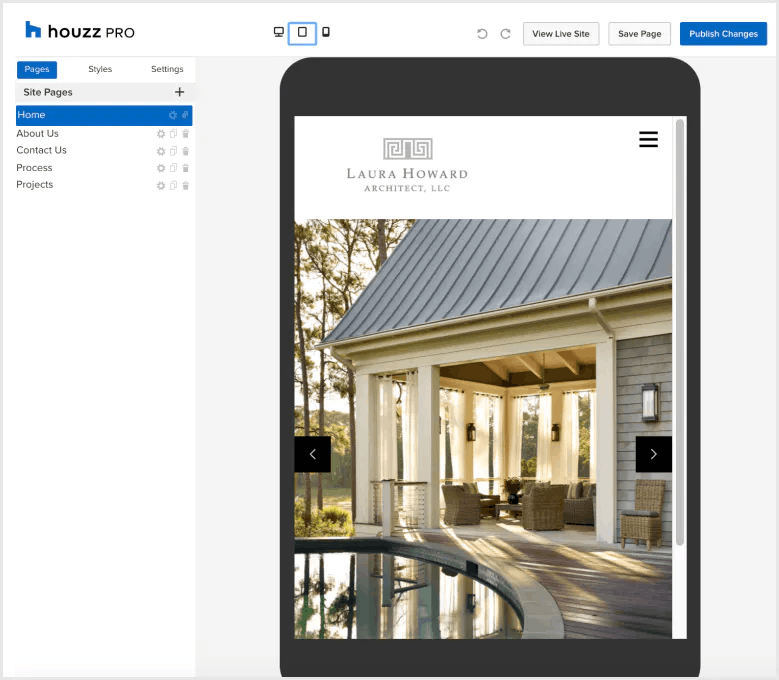 4. Ensure your website is mobile-friendly.
A responsive website is essential. Ensure your website is compatible with desktop, tablet and phone so clients can easily find you and contact you on the go. Make sure to update your portfolio regularly and add content to your website as you complete jobs. After all, your website is your ever-evolving portfolio of work. Link your social media on every website page. Potential clients can then connect with your brand across multiple channels, making your business stand out in their mind come time to hire for their next project. 
Design your website with your brand aesthetic in mind. Stay "on-brand" by using the same colors (find accurate colors with this color selecting tool), logo, fonts and business tagline across your entire website. If you have a modern, minimalistic brand, use a contemporary font style and less color. On the other hand, if you are going for a more traditional and established brand aesthetic, use robust font styles and add in more color. The goal is to pick your aesthetic and stick with it.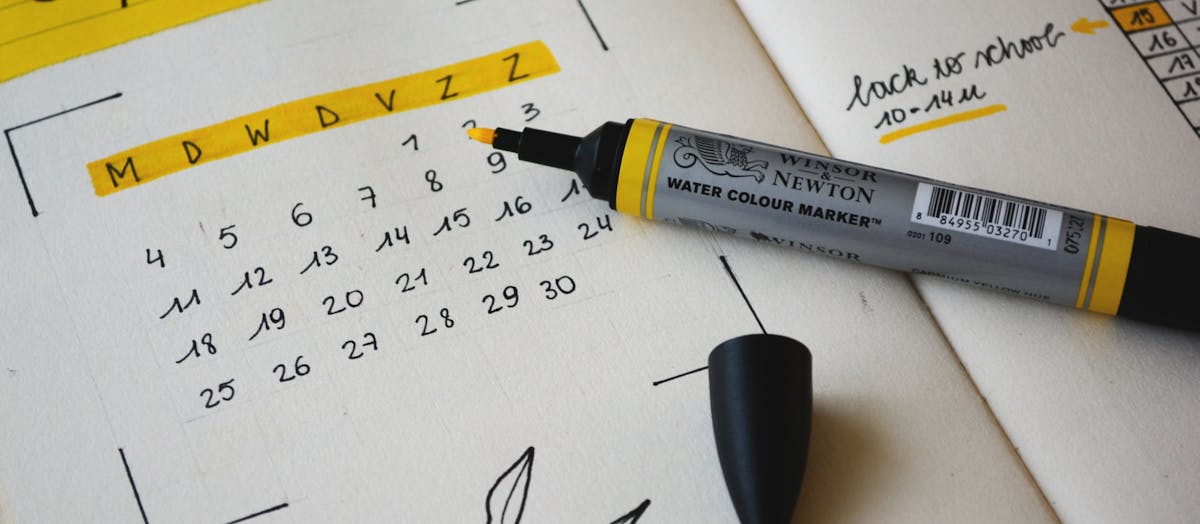 5. Post frequently, and authentically. 
Do not be afraid to mix it up on social media. Get creative with how you showcase your work. Post progress videos, infographics or do a Q & A with your followers. Clients want to see the behind-the-scenes and feel like they can relate to you, and your brand. Successful companies on social media are moving away from the "picture perfect" posts we were once inundated with. Authenticity is highly regarded and relatable. When clients feel like they know you and can relate to you, they are more likely to remember your brand. 
Set up a content calendar. Due to the large volume of posts on social media, it can (unfortunately) be easy to get lost in the feed. An effective way to combat this is to post more routinely. A marketing savvy idea to manage the posts is to set up a content calendar. Determine how often and what times you would like to post, and outline your content in advance. There are helpful tools online like Hootsuite (they have a 30 day free trial) that can be used to manage your content across multiple platforms at once. It can be tricky to gage just how often and the best time of day to post. Try testing out a few scenarios to see which one resonates best with your followers.
6. Get in front of the audience that is the likeliest to purchase your services.
 Find out where your customers are, and be there too. Geo-target your marketing and advertising so that clients in your local area can connect with you. Get in front of local homeowners and start gaining new clientele. Add popular locations to your social media posts. That way potential (and local) clients can more easily see your work. For example, if you work by a highly frequented beach, add the beach location to a few of your posts to have your post show up when locals search for the beach. Get creative and always be targeting your posts and advertisements locally whenever possible.  
Create relevant content. Always keep in mind the current season. Curate your website home page, social media posts and promotional discounts with seasonality. If you are a pool and spa professional, promote your hot tub and sauna content in the cooler fall and winter months. When people start to look forward to summer, begin to promote your early-bird pool specials. Get creative by posting seasonal tips for home design and care. For instance, a home organization professional could post about closet organization tips for spring cleaning. Likewise, a painting professional could promote the top trends in front door colors for the summer. 
Achieving a recognizable brand identity cannot be done overnight. It takes a clear aesthetic direction, client engagement and persistence. Striking a balance of brand consistency, relevance and engagement can be time consuming, but will yield a high pay off. If you keep at it and follow a few of these simple tips, you will be well on your way to digital success. If you do not know where to start, Houzz Pro can help. We offer localized advertising services, custom built websites and business management tools to help you effectively build your brand while balancing your work load at the same time.
Have any questions? Let us know in the comments below!

Want advice delivered to your inbox?
Unlock industry insights and updates for contractors and design pros
By signing up, I agree to the Houzz Terms of Use and Privacy Policy and that Houzz may use my information to contact me about relevant content, products, and services.