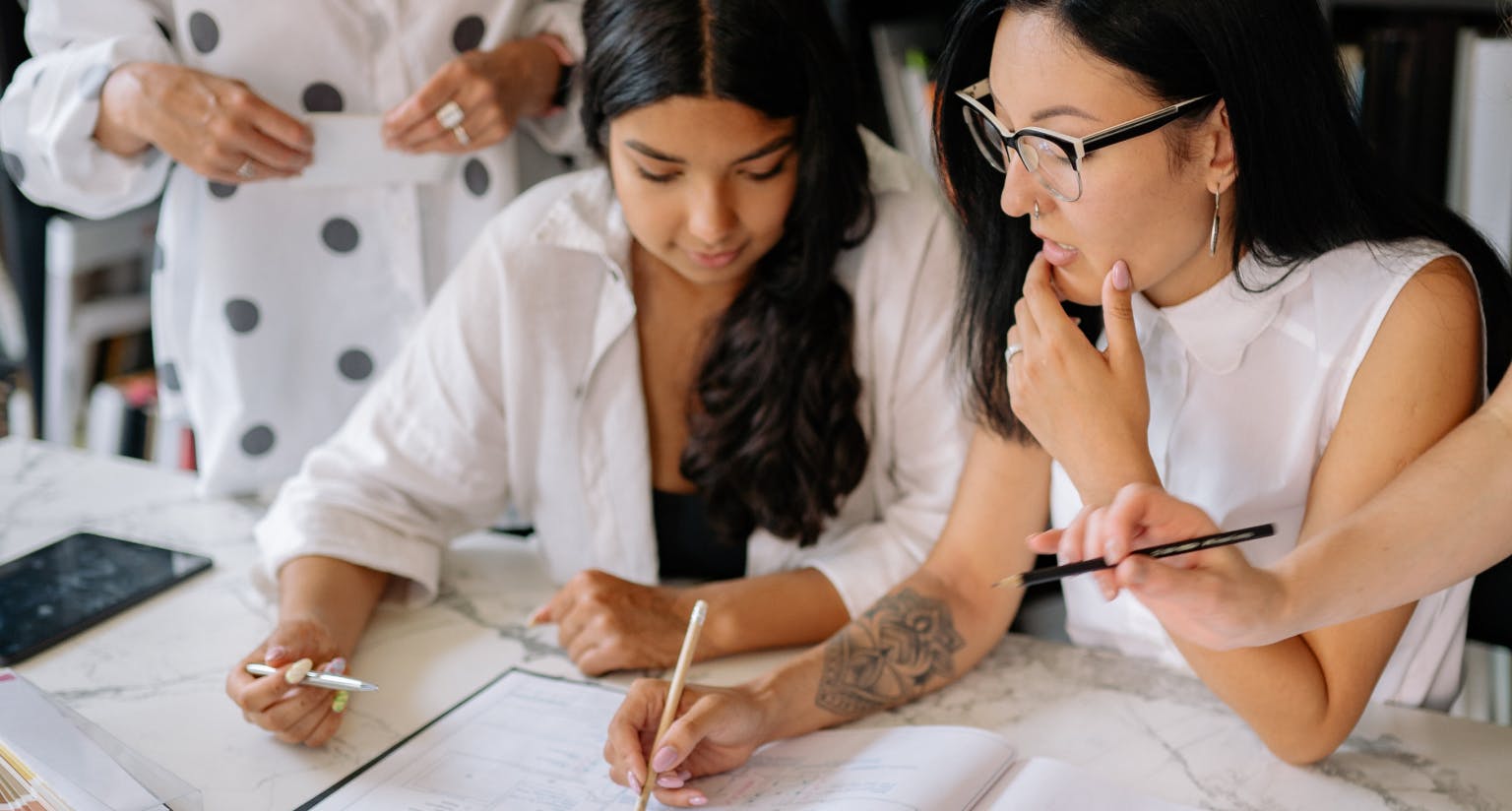 Your brand identity is so much more than the color of your logo or the font that you use. It's the values you uphold. It's the customer service you provide. It's the feeling your brand evokes when customers hear the name. It's the story you tell as a designer. Your brand identity is what makes you unique — and what will keep your customers coming back for more. 
So how do you establish a strong brand identity that will foster brand awareness and customer loyalty, demonstrate your value, distinguish you from competitors and ultimately reflect who you are as a designer? We've rounded up seven ways to successfully build your company brand as an interior designer.
1. Decide Your Brand's Value Proposition
Your brand is an extension of you. As such, the success of your clients' experience — from the leads stage to the payments stage — depends on how you handle customer service. The old adage applies here: Treat others as you would want to be treated. From offering well-informed, well-designed proposals to delivering on time and on budget, be mindful of how to reduce client anxiety. As your own brand's ambassador, how do you communicate your business value to prospective clients? Making the most of your Houzz Pro premium profile is the first step.
With features like a company description, business standouts and badges, a premium profile provides multiple ways to differentiate your business by helping you convey its unique value proposition. The tools you use to manage your business add value as well. All-in-one business management software Houzz Pro lets you easily stay on top of the project life cycle to help your business appear even more professional, polished and tech-savvy. Your client will appreciate your organized approach as well as the convenience of online payments and communication, and you will appreciate all the time saved using Houzz Pro's customizable proposal templates and invoices to move your business forward.
See 11 other ways to convey your business's value to new clients in this article.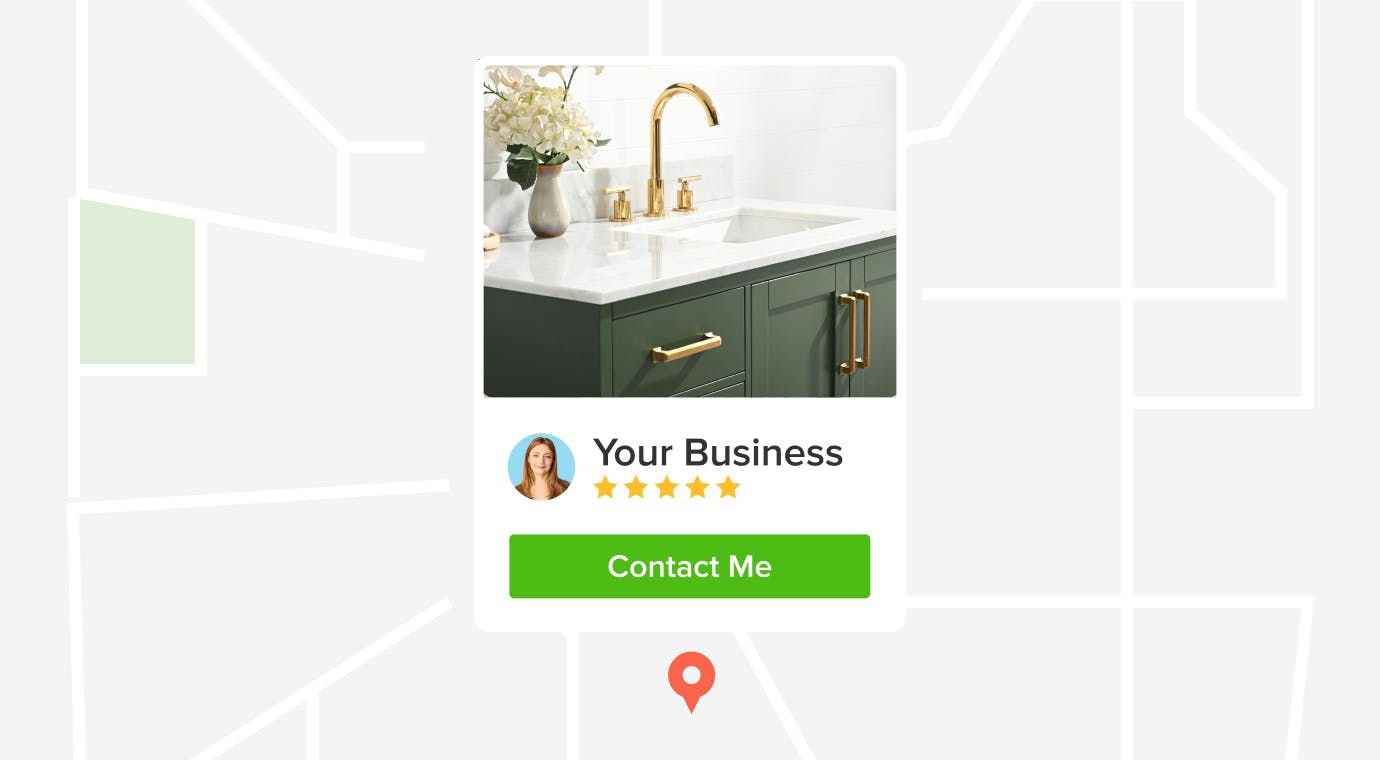 2. Identify Your Target Audience
Before you can reach the people in your target audience, you need to identify exactly who they are so you're able to market your brand to them effectively. Identifying the age, tastes, interests, location, income and values of your core audience is key to understanding what they want from a brand. Are you targeting wealthy women in upstate New York with a penchant for mid-century modern design, or more down-to-earth clients in Southern California that prefer bohemian-inspired interiors? It's also useful to research their preferred method of receiving information: Do they use social media, or do they respond to more traditional marketing? Once you have the answers to these questions, you'll be able to decide on your tone of voice, your brand values, the price of your design services, the marketing methods you'll be using, and  other core concepts that align with your target customers.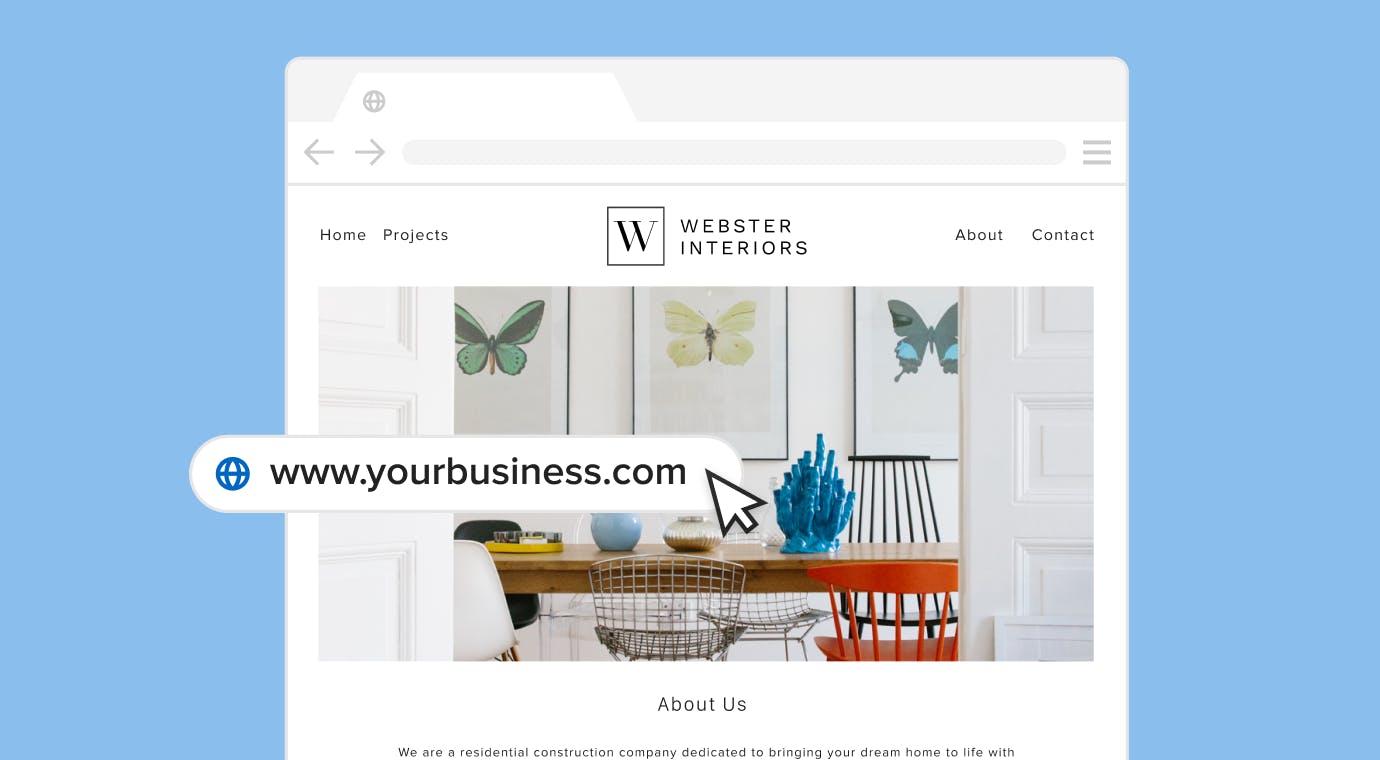 3. Create a Strong Visual Identity
Your brand's visual identity drives brand recognition and brand awareness. That's why it's extremely important to maintain a strong and consistent visual identity across the board, including with your website, logo, color palette, typography, business cards and social media channels. Be mindful when selecting visual elements — your choices matter. For example, studies show that color improves brand recognition by up to 80%, and colors can evoke certain emotions, so choose the right ones for the message you want to send about yourself. An effective visual identity checks three boxes: It's recognizable and memorable, it shows off the brand's personality and it sets the business apart from competitors.
4. Build a Strong Online Portfolio
They say to never judge a book by its cover — unless you're in the design industry. If people are going to pay you for your design services, it's important to demonstrate your eye for aesthetics and exude good taste in your online portfolio. Ensuring a well-designed, aesthetically pleasing website and a cohesive Instagram account with high-quality photos will help demonstrate your expertise. If you aren't mindful about the way you present yourself to potential customers, especially in the world of design, you're going to struggle to attract them. First impressions matter: It takes about 50 milliseconds for people to form an opinion about a website.
Houzz Pro makes it easy to create a strong online portfolio. Start by building your Houzz Pro profile, which displays customer reviews, project pictures and your contact info to potential clients. Then, using Houzz Pro Website Services, you can pull photos, reviews and more from your profile to create a beautifully designed website with just a few clicks. You can customize the website too, choosing a theme, a color palette and fonts that match your aesthetic as well as adding your logo.
5. Get in Front of Your Audience 
Once you know your audience, you'll be able to target the people in it. Using targeted advertising is much more effective than messaging a blanket audience; location-based marketing is 20 times more effective than random ads, according to recent studies. With Houzz Pro, you can target clients based on where they live. You can reach homeowners in your area, or advertise to homeowners living in places where you want to expand your business. Houzz Pro also gives you the option to customize your ads and choose which photos from your portfolio are shown to suit the areas you're targeting.
6. Be Consistent
The best way to attract and retain customers is by building trust. But that doesn't happen overnight — trust is earned through consistent branding. Whether it's maintaining your visual aesthetic or keeping in constant communication with clients, consistency is key. In fact, consistent presentation of a brand increases revenue by 33%.
Houzz Pro allows you to create professional-looking branded proposals and invoices, helping you maintain consistent branding with just a few clicks. Houzz Pro makes it easy to keep in constant communication with leads and clients, strengthening your relationships with them and building trust. The built-in messaging center facilitates timely communication. It features a phases bar for leads, which allows you to move your leads from stage to stage and know when it's time to follow up. You can integrate your calendar and view upcoming meetings at a glance, ensuring that you're always on time and you never miss a call or meeting. Clients will also have access to your project timeline, which is an easy way to keep them up to date on the status of ongoing projects, giving them the confidence that everything is on track. 
7. Be Authentic 
Today's social media landscape is no longer ruled by picture-perfect artifice. Consumers are demanding authenticity from brands, with 86% of people in one survey saying that authenticity is a major factor in determining which brands they choose to support. There is a growing demand, especially among millennials and Gen Z, for the ability to connect with brands. That's why it's important to make your brand appear more relatable on your social media channels by engaging with your followers, sharing behind-the-scenes footage and talking about your aspirations, experiences and motivations. You can kick-start conversations by replying to comments and posting interactive polls and questions on social media stories.
It's also important to reply to reviews, whether they're positive or negative. Replying to positive comments shows gratitude and strengthens the relationship, whereas replying to negative ones gives you a chance to apologize and/or explain your side of the story. Either way, you'll come across as respectful and professional, and it shows that you care about your client relationships. 
Building a brand doesn't happen overnight. It takes consistency and perseverance, and the right balance of professionalism and relatability. But by following these six steps and using the powerful tools offered by Houzz Pro, you can establish yourself as an authority in the interior design space and keep your customers coming back for more.
Join the conversation by commenting or asking a question below. The Houzz team reads every single comment, and we'll get back to you by email if you need us!

Want advice delivered to your inbox?
Unlock industry insights and updates for contractors and design pros
By signing up, I agree to the Houzz Terms of Use and Privacy Policy and that Houzz may use my information to contact me about relevant content, products, and services.