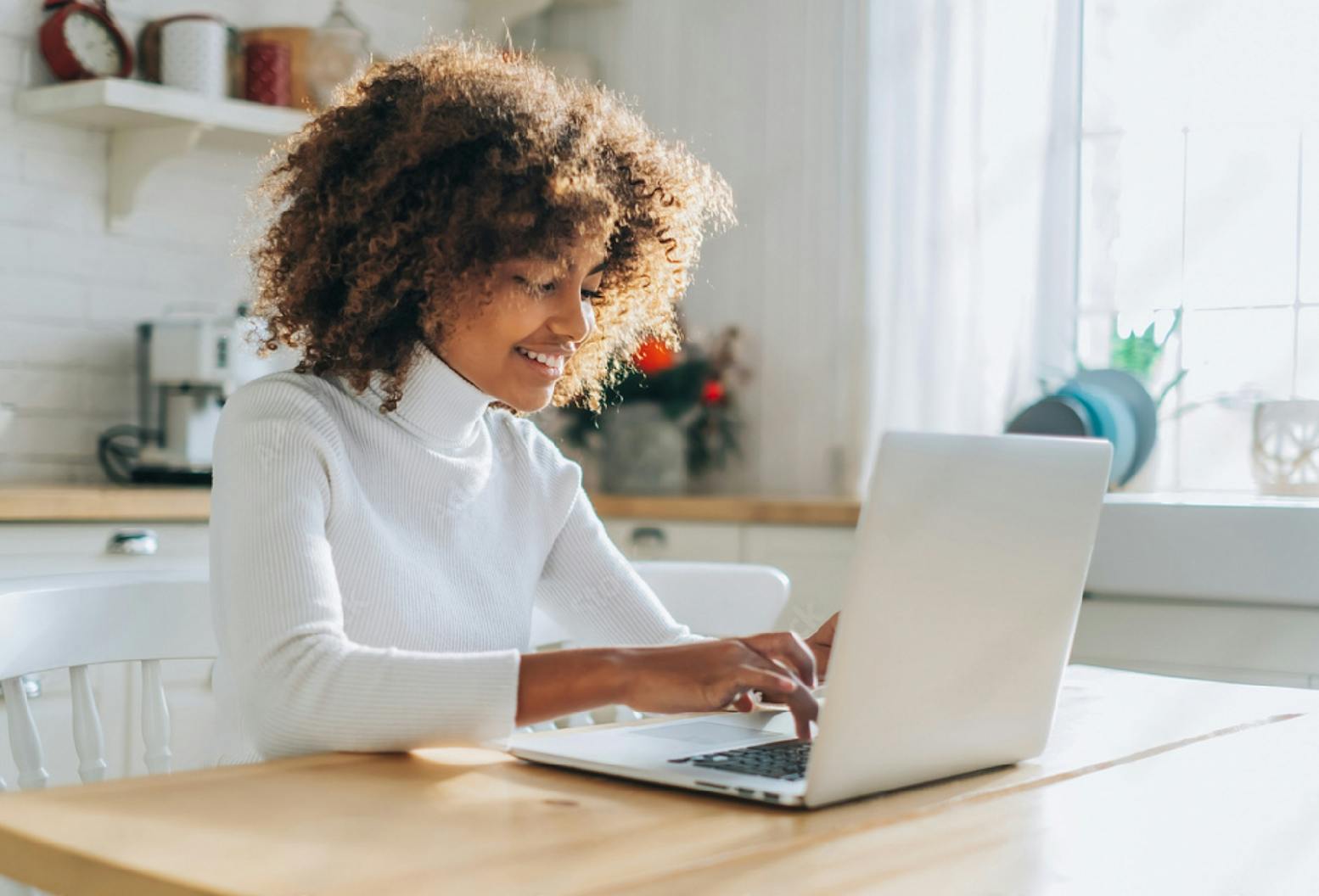 Wondering if social media can help boost your business? Well, with nearly 5 billion people on some form of social media, there's no doubt that it can be key to gaining an edge over your competitors. The exponential growth of social media makes it evident that marketing your Houzz profile via these outlets can be an incredibly useful tool in your lead generation toolbox. 
If you're looking to try your hand at social media but don't know where to start, look no further. This article will cover how social media can complement your business and a few fundamental ideas to help you get started.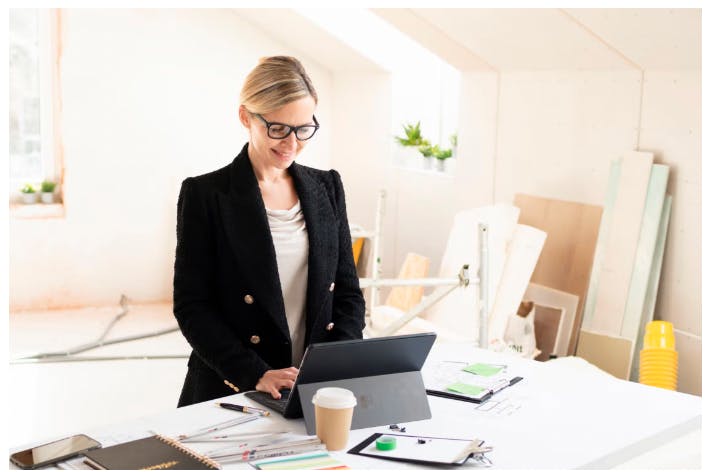 Connect with your audience in a more casual setting
The ability to create real connections with your audience is one of the key benefits of social media marketing. Communicating directly with your target audience, social media is a two-way street. 
Here, you can interact directly with clients and people in your target audience and also give them the chance to interact directly with your business. "I think the most unique aspect to social media and allowing us to connect with our audience is the personal side of it and the true connectivity that comes as a result." says designer Ann Ueno of Studio 790 Interior Design. "From the raw behind-the-scenes of a project that is a mess and snapshots of my personal life to sharing about running a business and design tips, we are able to serve this audience specific to what we see gets the most engagement " she says.
Ideas to get started: Because you want people to interact with your content, ask your followers what they want to see via polls or posts. Share articles and ask your followers to comment with some of their opinions.
Increase website traffic 
Every social media profile you add to the mix provides another avenue to gain visitors for your website. Similarly, every piece of content you publish is an opportunity to acquire a new client. With this in mind, social platforms can be a great place to share content from your blog or website. The more eyes you get on your posts, the more likely it is that people will be driven to your website organically. From there, websites built using Houzz Pro Website Services have a variety of customizable options that can help your business get found, including social media buttons, a contact form, and more.
Ideas to get started: Add social media icons directly to your Houzz profile to encourage potential and existing clients to find out more about multiple sides of your business.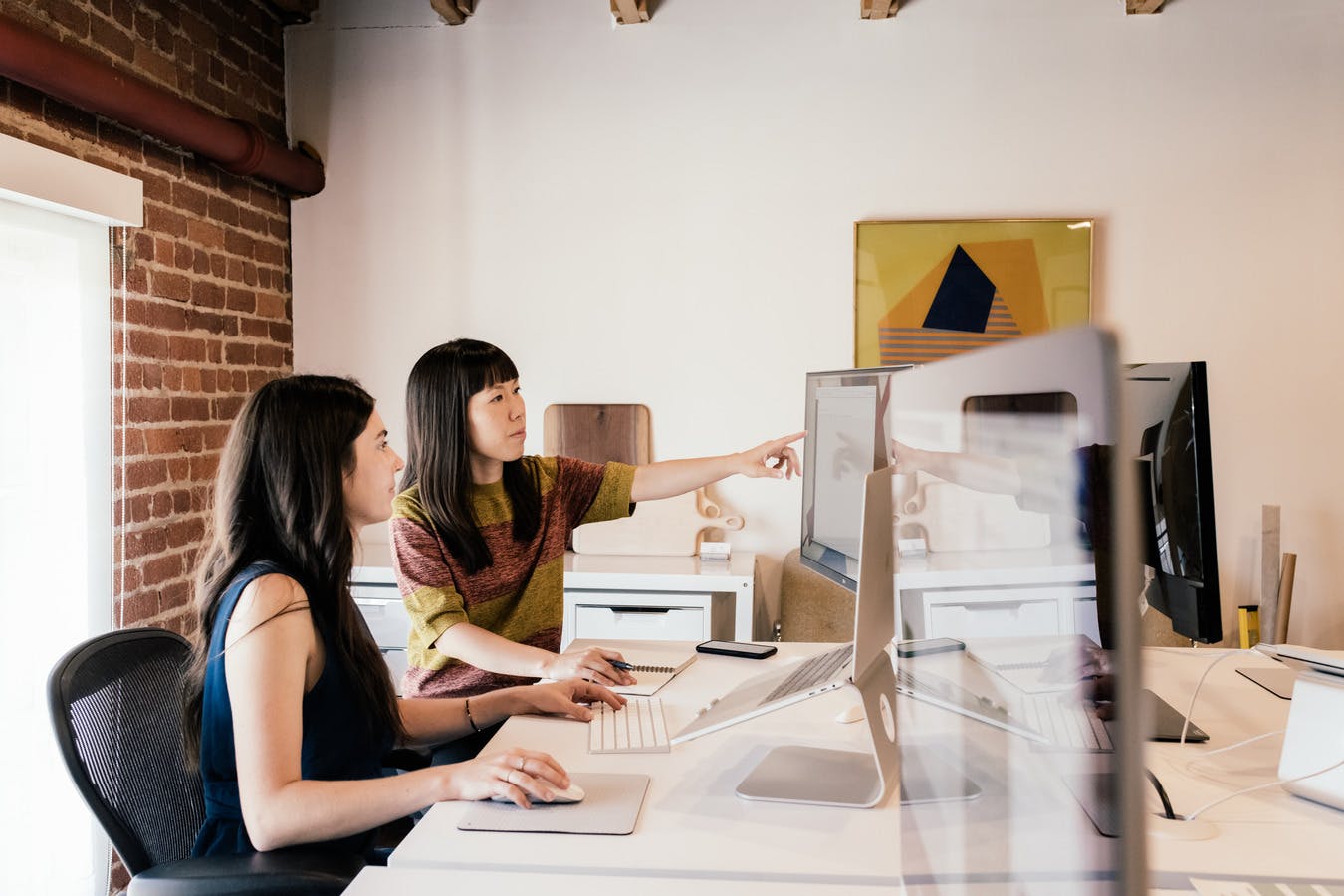 Get to know each of your platforms 
With different people come different needs and different ways of thinking. And social media is a melting pot of different types of people with varying behaviors. This is why it's important to create a variety of valuable content. For instance, homeowners who follow you on Instagram may not be looking for the same kind of content as those who follow you on LinkedIn. Below is a list of content most common to different social platforms: 
Facebook: As the largest social network in the world, you can find just about anyone on Facebook. With such broad appeal, this platform gives you the chance to turn your customer base into a community. Share project photos, company updates or new deals on your services and more by creating a simple Facebook page. 
Instagram: With Instagram's reliance on images, to be successful on this platform, you must produce high-quality, eye-catching photography and videography. This platform provides a wonderful opportunity to showcase a behind-the-scenes look at exactly what makes your business special through more personalized content. 
LinkedIn: A more professionally-oriented network, LinkedIn is for demonstrating thought leadership. This is an optimal place to share blogs and other resources that offer solutions to industry-related issues.
Twitter: Twitter is a great channel for customers looking to ask questions, raise concerns, or communicate directly with their favorite brands. This makes it the perfect platform to share images, polls, links, and videos. Plus, by retweeting, replying to, or mentioning other users, you can connect directly with your target audience.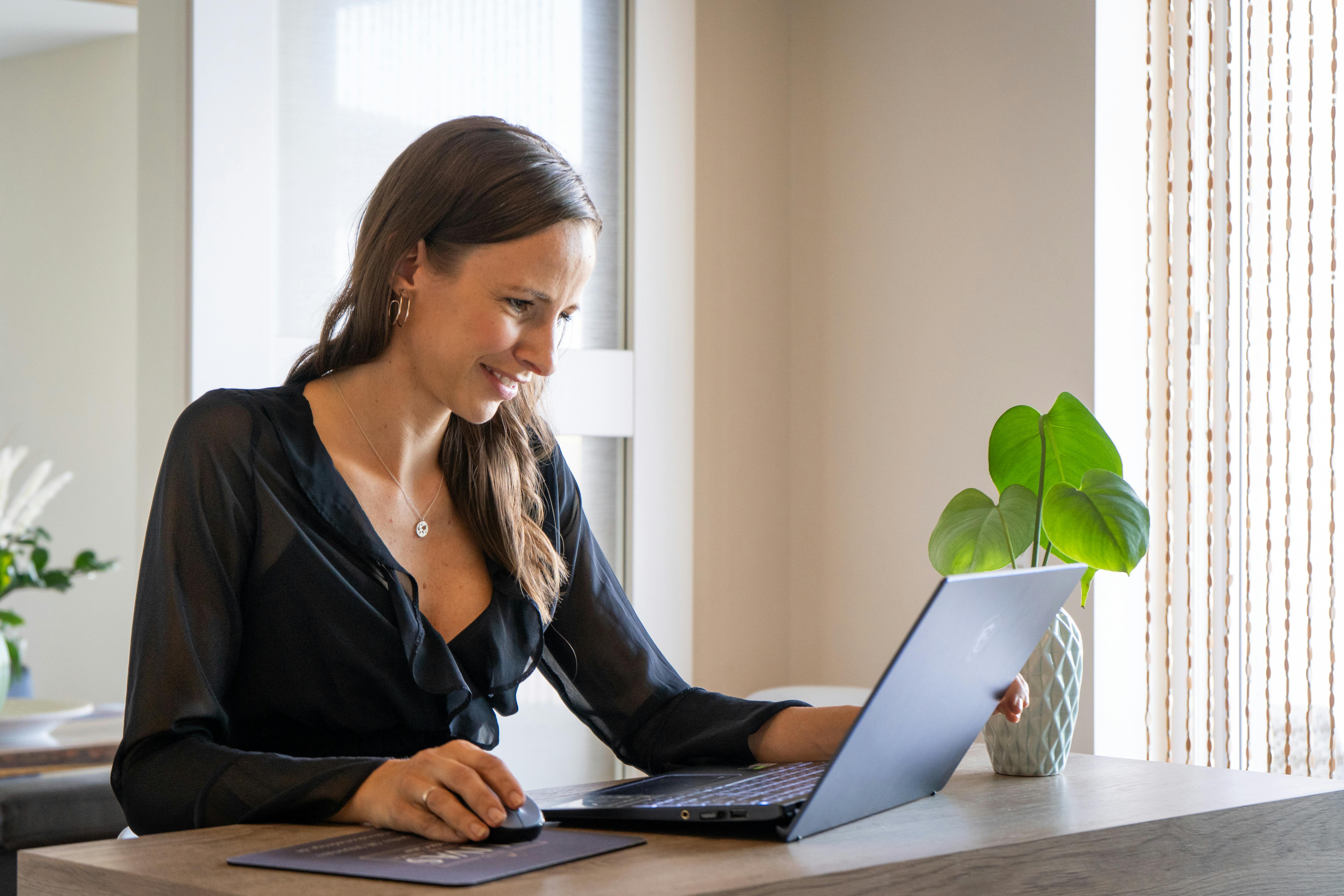 Improve client service 
Whether you're on social media or not, your clients are already using these platforms to talk about you. Satisfied clients are eager to spread the word about your service and usually turn to social media to express their opinion. Conversely, if clients are not happy with your work, social media provides the opportunity to address the negative comments head-on in a more informal and direct way. If you and your team are on the ball, you can pick up important social posts about your brand to highlight the positive and address the negative quickly. By regularly interacting with clients on social media you'll demonstrate that your business cares about client satisfaction and is available to answer any questions that might arise. 
On the other hand, if you don't have the time to spend replying to comments or answering questions on multiple platforms, social media may not be the best place to improve client satisfaction. "View social media – namely Instagram – as the visual sister to your website and a place that is mandatory to actively be participating in our field. It can't be an afterthought, it needs to be a weekly action item in your business," says Ueno.  
Ideas to get started: Evaluate your time and resources and determine whether you can reserve, on average, up to 5 hours a week to maintain all your social profiles. If so, start encouraging client responses such as asking questions of your audience in captions or replying to customers who tag you in comments or photos.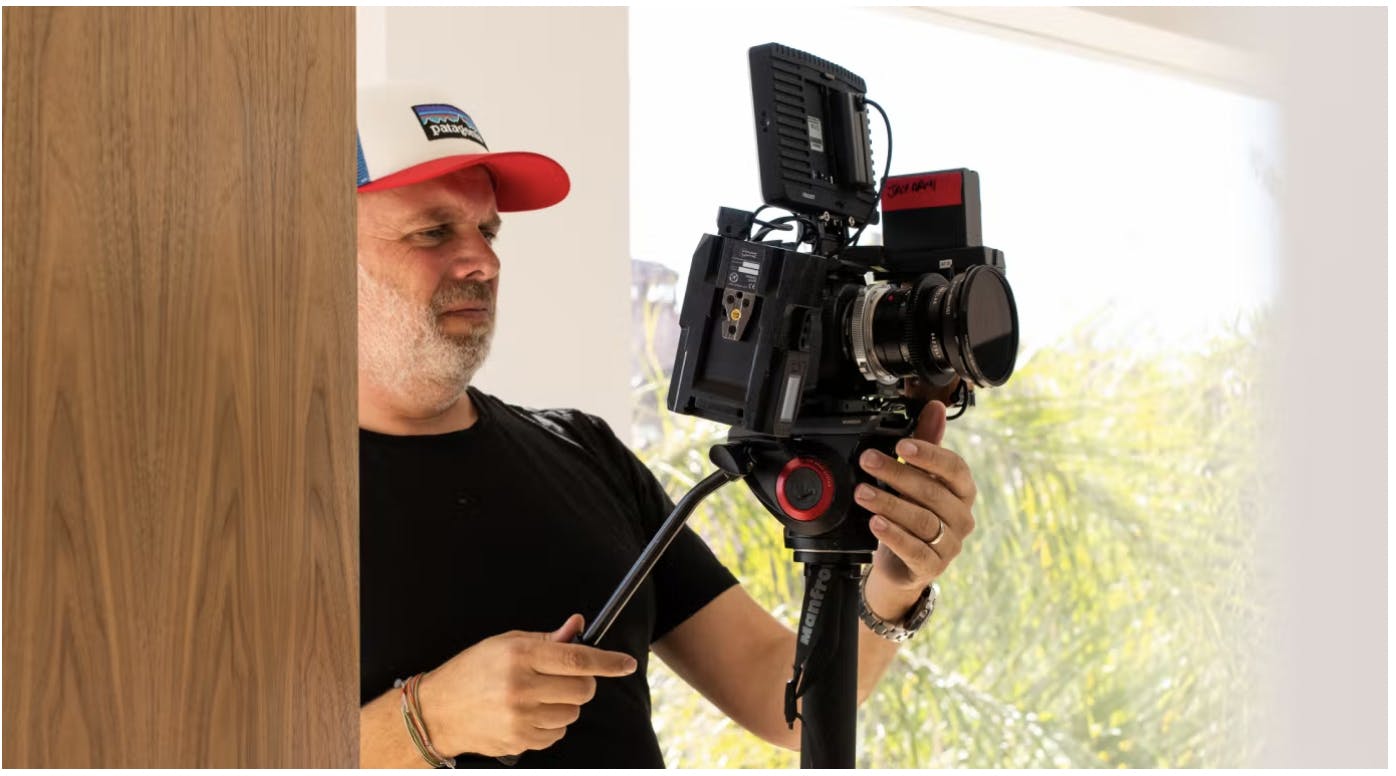 Build a consistent brand personality
With billions of people using social media every day, building awareness and showing personality using your unique voice and presence can be a great way to engage with your target audience in a meaningful way.  No matter the trade, creating a strong brand can be one of the keys to success. 
People react strongly to brands the same way they do to other people, and it all depends on how they perceive your brand personality. By using social media, you get the chance to identify and display different qualities you want your brand to embody. This requires finding your voice, your brand persona, and a good bit of consistency. For example, when it comes to more visual platforms, such as Instagram, using the same photography style gives your photos a consistent quality, making it easier for potential clients to recognize your work. 
Consistency also applies to how often you post. Making sure to set a weekly or monthly schedule for posting high-quality content will help with time-management and allow you to be ahead of your competitors on relevant events such as national days, holidays and more.  People want to see that you are active on your accounts. That's why if you are trying to build a following, it helps to keep your social media pages up to date. 
Ideas to get started: "Start where you are. If you don't have professional pictures, then shoot your house or a project you worked on with your iPhone and ensure the shots all have the same filter and go from there. Progress over perfection!," said Ueno. If you are looking for a professional photographer, you can now have your photos taken hassle-free with PerfectCapture — a new photography solution from Houzz Pro. Find seasoned photographers who will capture your latest work.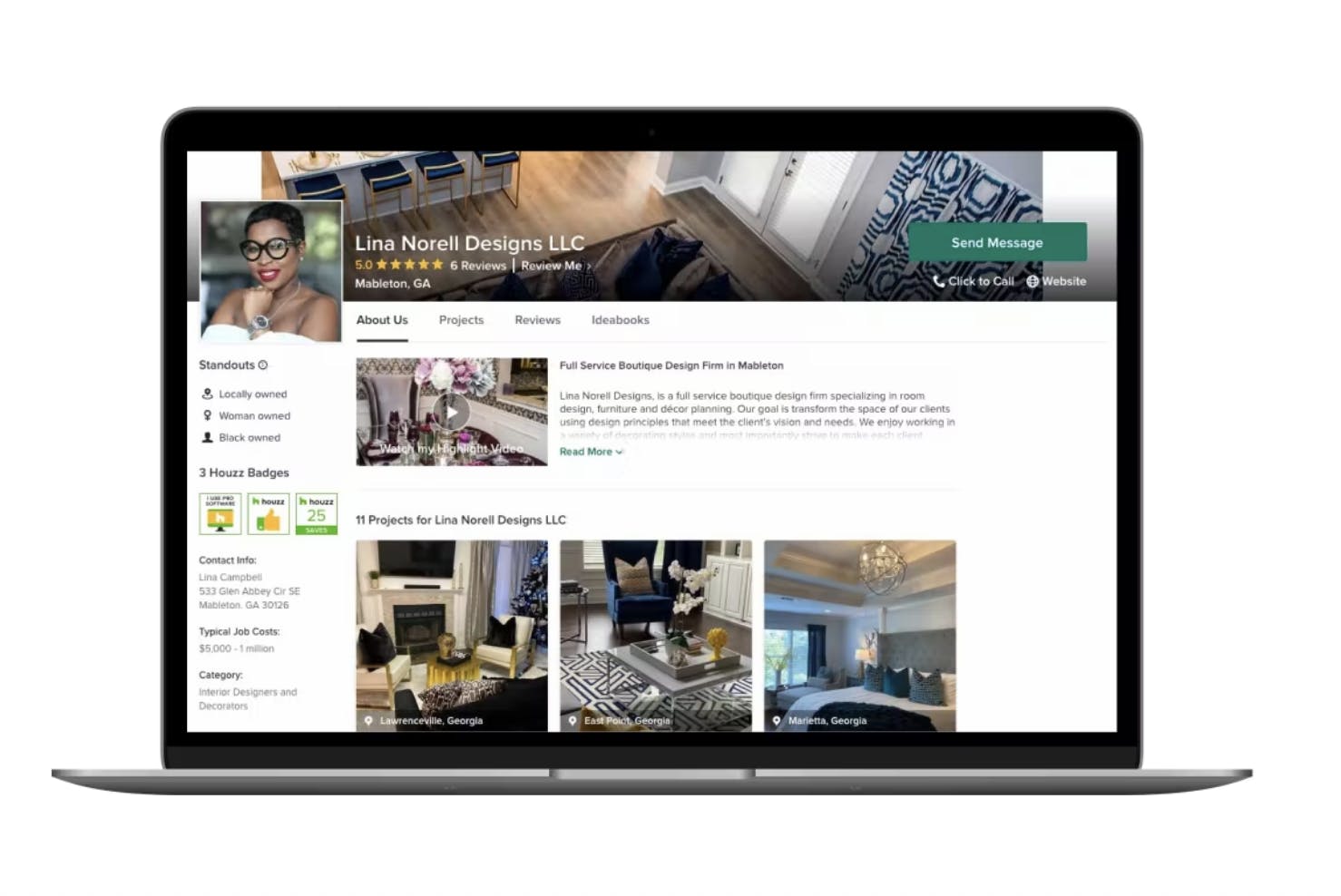 Showcase your projects and accomplishments
As your business grows, you're likely to achieve many successes and milestones that you're proud of. From finishing a large scale project to winning a Best of Houzz Award, there's plenty to be excited about. So why not share those successes with as many people as you can? With social media you get a direct line to your target audience that provides an opportunity across multiple platforms to boost your branding and showcase your latest projects and accomplishments as a company. 
Ideas to get started: Post photos straight from your website or your Houzz profile that showcase your best projects or any awards or badges that you may have received. 

Now that you have the basics down, follow Houzz Pro on all your social media channels, Instagram, Facebook, Linkedin, Tiktok and Twitter.
Join the conversation by commenting or asking a question below. The Houzz team reads every single comment, and we'll get back to you by email if you need us!

Want advice delivered to your inbox?
Unlock industry insights and updates for contractors and design pros
By signing up, I agree to the Houzz Terms of Use and Privacy Policy and that Houzz may use my information to contact me about relevant content, products, and services.