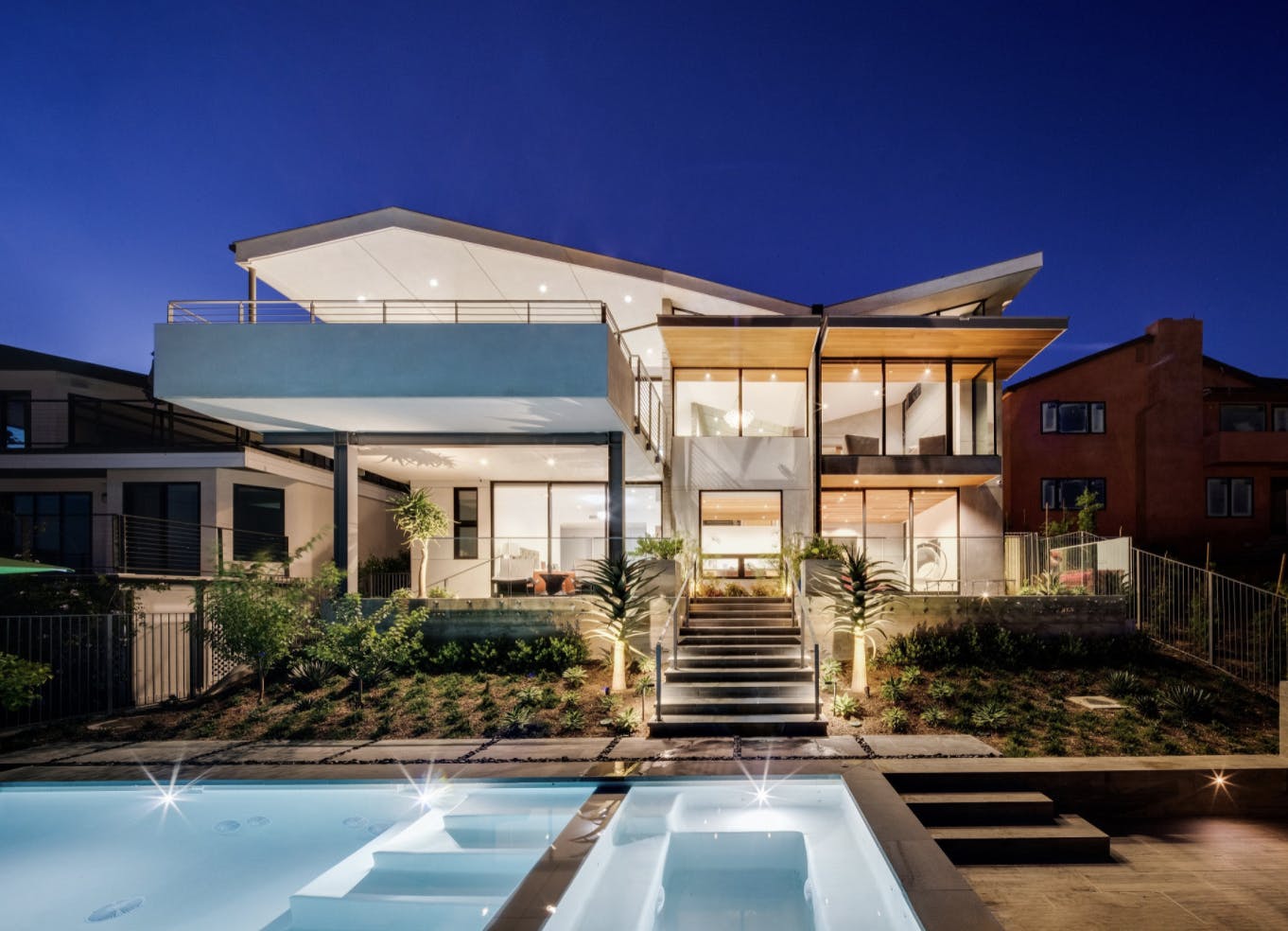 Award-winning architect Anders Lasater, who runs his eponymous architecture firm in Laguna Beach, California has been designing inspiring homes for over 23 years – and his passion for creating things began at an early age. As a young child he started making music, then turned to woodworking before pursuing architecture. He says all three stem from the same fascination: "I found the solitary act of being able to sit down and make something that wasn't there before very intoxicating."
As an architect, Lasater views designing homes much like assembling a jigsaw puzzle. "There are thousands of pieces that we need to lay out on the table before we begin to put them together," he explains. "Just like we do with a jigsaw puzzle, we fill out the edges, the outline first. We start working on the basic form and shape of the object by understanding how the client's needs and the site restrictions inform our decisions."
To do this, Lasater tries to gain a deep understanding of his clients by asking them a variety of questions, ranging from their budget to what they like to do in their spare time. Understanding the context in which they live is key to Lasater's design process. "We're not just drawing pictures of buildings. We're really making a balanced living experience," he says.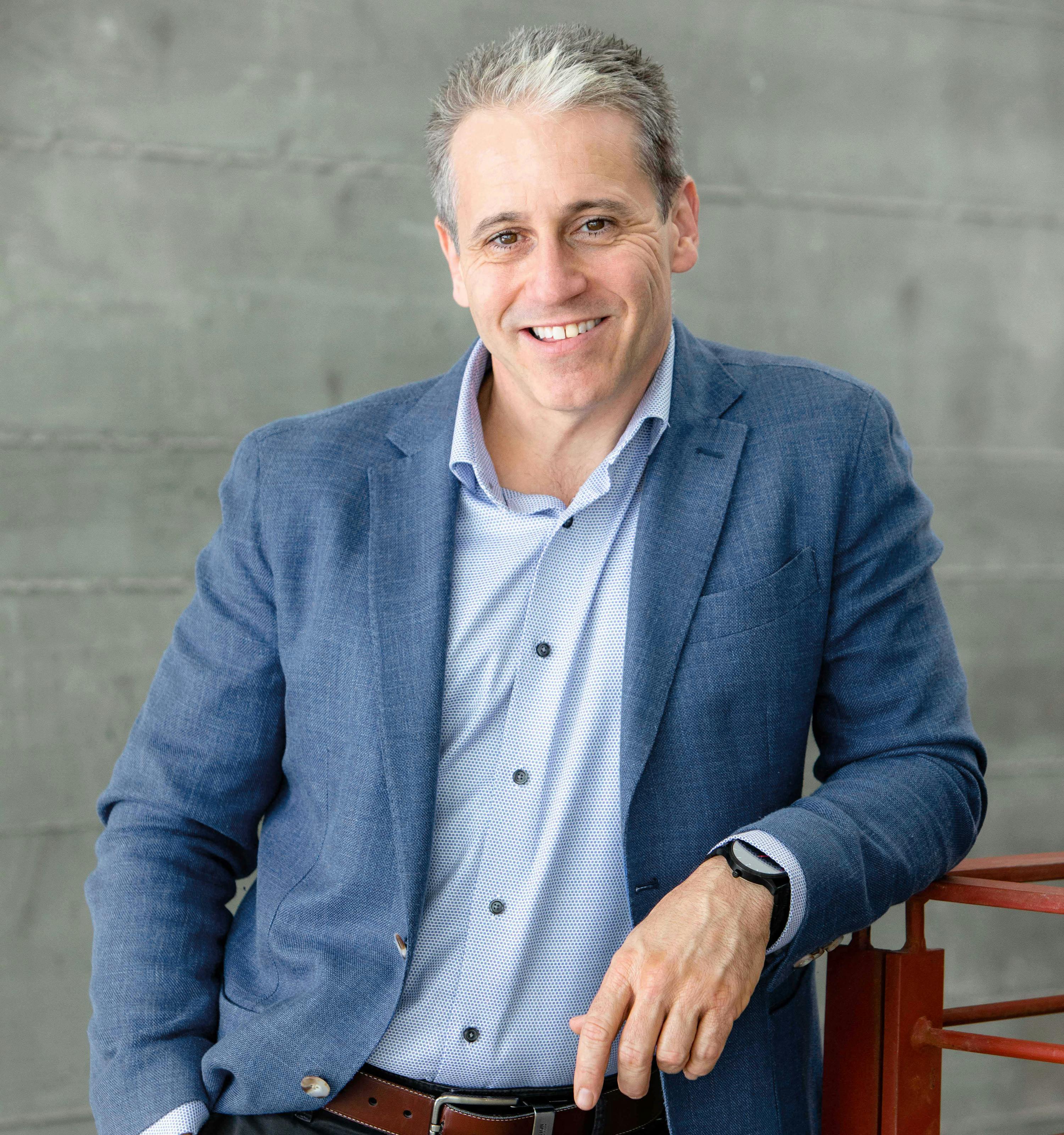 Lasater's passion for creating meaningful spaces stems from his belief that a person's living environment has a direct impact on their well-being – an outlook that has been gaining traction as the pandemic has forced us to spend more time at home. "There was not a real awareness that your built environment does affect you at a very meaningful level every single day," Lasater says. "After being stuck at home for 18 months, I'm sure people understand that now. That's why we're getting so many calls from people to fix their houses. It's great because it just reinforces what we're always trying to say: If you would trust an architect like us, who understands how to manage the built environment, your living experiences will be better."
For Lasater, the final pieces of the jigsaw puzzle are space, proportion, light and material. Balancing these four pieces is what he defines as good architecture, and what he strives for with every project. 
As for an ideal project, he doesn't have one. "I have a rule in our office: We don't look for ideal projects. We look for ideal clients," Lasater says. He describes that client as someone who values and understands the services his firm provides. "They trust in us to be able to deliver something for them, and they give us the latitude to explore ideas that are very different from what they may have expected," Lasater says. "Everyone comes with a preconceived idea about what their home should or shouldn't be. Our job is to help them remove those preconceptions, and explore opportunities for things that might be radically different than what they'd imagined."
A 16-times Best of Houzz award winner, Lasater joined the platform in 2011 and uses it as an effective marketing tool. "The Houzz Pro account that we have is focused on how we project outwards and creating contacts with prospective clients," he says. Houzz Pro allows potential clients to view his portfolio of work, see his credentials and awards, and read the 50-plus positive reviews on his profile. "All of that really bolsters our reputation and the claims we've made that we're the best at what we do. It shows that you should trust in us to do it, and not only listen to us, but listen to what others have said about us," Lasater said. "Houzz has been a conduit to the outside world."  
With his firm advertising in cities around the country, Lasater appreciates that Houzz Pro gives him the ability to curate his best work and target it to the appropriate audiences. "There's a number of places throughout the country where we are looking for prospective clients, but not all of those clients are going to respond to the same kind of buildings," he says. "For us to be able to curate those, make a selection that then targets that market in a more pinpointed way has been really helpful."
Among Lasater's numerous five-star reviews is one lone three-star review, which he describes as his only bad one. Though he was disappointed when he received it, he acknowledged it and apologized to the client and ended up turning a negative into a positive. "I had many clients tell me that the one review that was most telling was my bad review, because they really liked my response. My response is what made them realize I'm a professional and I'd be a good person to work with, because of how I dealt with that review," he says. "What I learned was that a bad review is maybe not a bad thing at all. Maybe it's a good thing."
As a seasoned architect, Lasater's advice to both aspiring and established architects is to embrace change and adopt new technological solutions. "People are notoriously resistant to change. I know I am as well," he says. "I've learned to be willing to try something new, and Houzz Pro ... was one of those new ways to try to get our message out."
His last piece of advice to aspiring architects is to ask yourself why you want to be an architect. For him, architecture was a calling. "If you can't wake up every morning and feel like you have the drive to do this then you probably ought to look somewhere else, he says. "Understanding why you do it is so important, because once you understand why, then you can begin to put yourself into a position to do that as many times as possible."
Join the conversation by commenting or asking a question below. The Houzz team reads every single comment, and we'll get back to you by email if you need us!

Want advice delivered to your inbox?
Unlock industry insights and updates for contractors and design pros
By signing up, I agree to the Houzz Terms of Use and Privacy Policy and that Houzz may use my information to contact me about relevant content, products, and services.