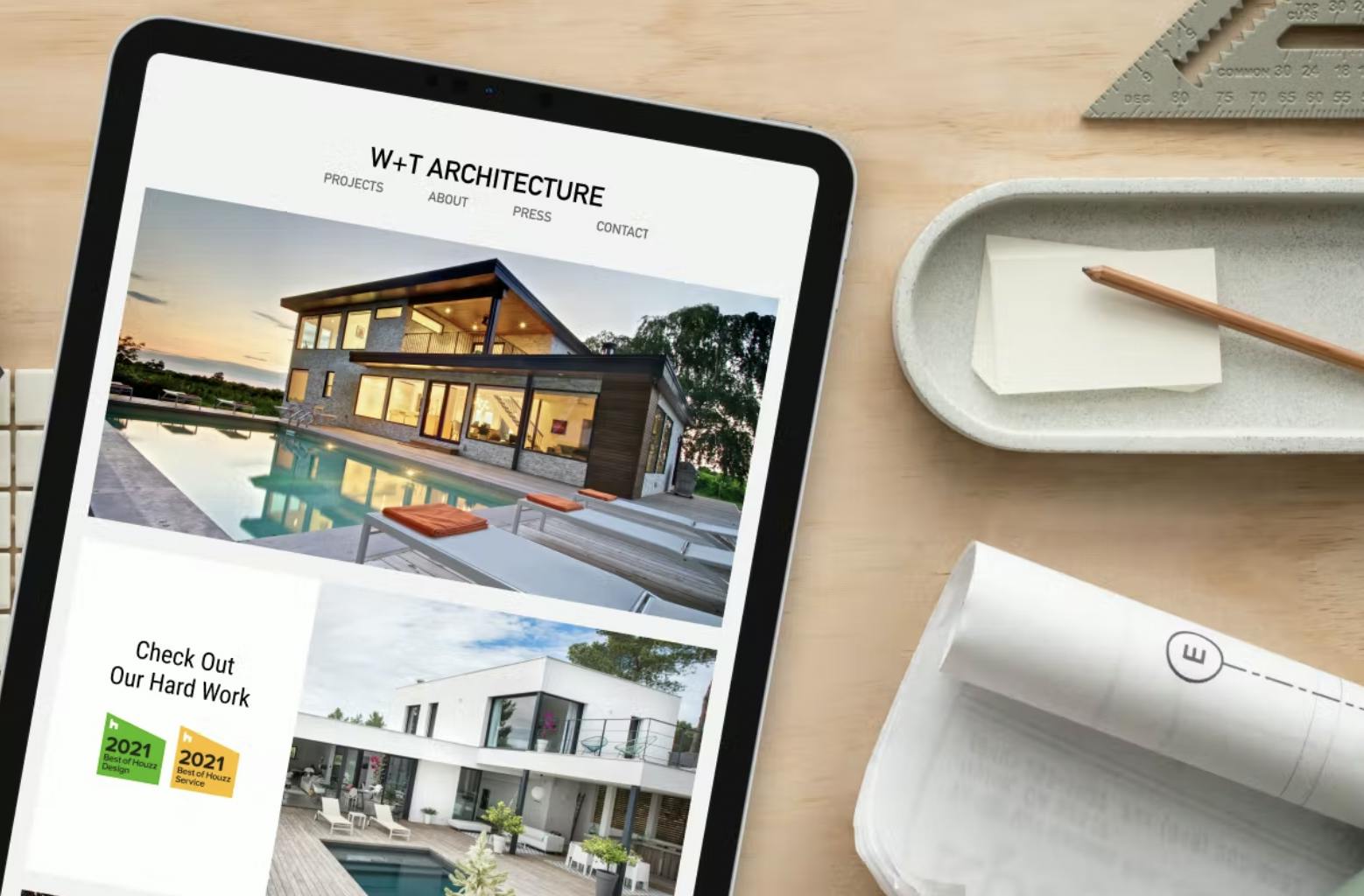 Sharing the news that you earned a Houzz Badge or Best of Houzz award is good business. When potential clients see a badge with the highly recognizable Houzz logo, they know the home professional is a recognized member of the 65 million-plus Houzz community of homeowners, design enthusiasts and pros. 
This Houzz Badge quick guide suggests ways to maximize that credibility. We cover the best practices for displaying these authentic Houzz badges, share how other pros prominently promote their badges, and offer tips for expanding your badge collection.
What is a Houzz Badge?
A badge denotes that a renovation professional is featured on Houzz and part of its community.  Best of Houzz badges are awarded to a select group of pros annually in two categories: Service and Design. Increase your chances of being recognized by following the tips in our guide Become a 2023 Best of Houzz Winner.
Badge Best Practices
The beauty of a Houzz Badge is that it is an all-in-one package that speaks for itself.  Houzz does all the design work for you. All you need to do is promote your achievements by posting it to your professional website, email address signature, newsletter or other promotional materials.
Go to Houzz Badge Central  The Houzz Badges and Buttons site is your first stop for checking out the Featured on Houzz badge styles, as well as many other badges you might be eligible for as part of your Houzz activities and experience. Learn more about how to transfer them to your business assets, click on the Badges section to get started.
Pick Your Design  Have some fun picking your badge style. Houzz offers several "Featured on Houzz"  designs so you can easily find one that fits the aesthetic you are seeking. Choose one style or mix and match from the designs, all offered in either green or gray.  
Add Your Badge to Your Website
Once you have settled on a badge design add it to your professional website or any other of your business assets to help you share the news with your clients and potential customers. The Badges Page  includes the coding. Then, work with your web designer to transfer the badge.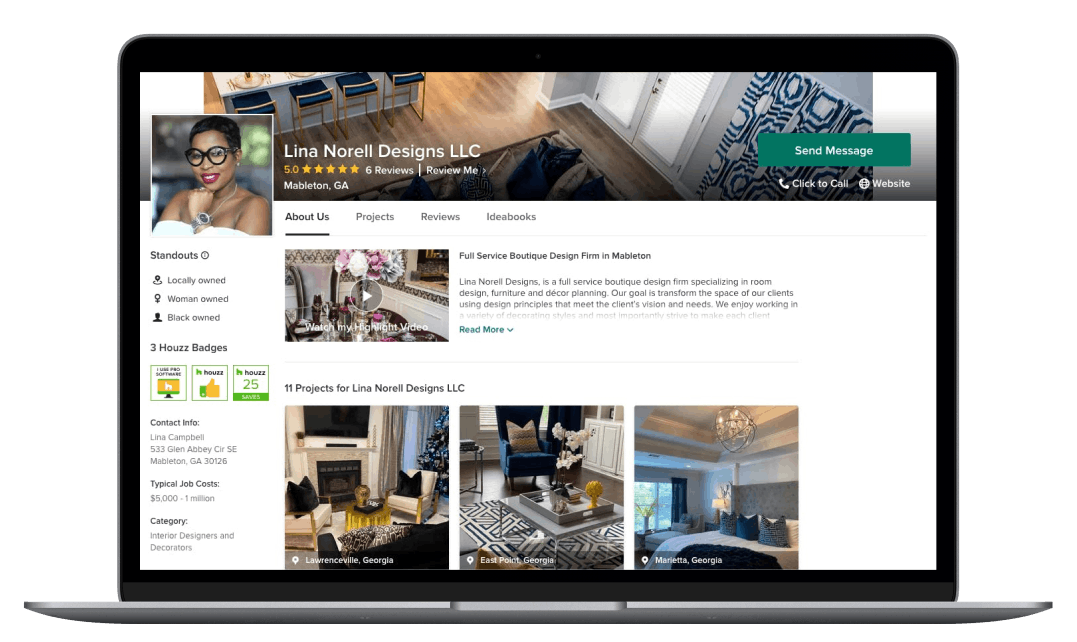 Where Should I Put My Badge?
The header or footer of your website homepage is an ideal spot to place your badge. Making the badge easy to find opens the door to visitors who can then click on it to navigate to your professional profile on Houzz. For new visitors unfamiliar with Houzz, showing your connection lends extra credibility and provides access to your latest projects and client reviews.
Learn more about the recommendations here and watch the video tutorial on how to add and remove badges from the header or footer of your website. 
What are the Rules for Using a Badge?
Using the authentic design and colors of the badge tells everyone that it is the real thing. Here's ways to assure that your badge delivers the most impact: 
Keep it Authentic Since Houzz badges are highly recognizable by homeowners, design enthusiasts and renovation professionals, there is no need to style your own Houzz badge or to alter it in any way. Let it shine! 

Skip Extra Endorsements Whether you are highlighting a Best of Houzz badge or your latest milestone, each type of badge speaks for itself. Avoid language such as "in partnership with Houzz", "recommended by Houzz" or "sponsored by Houzz". 

Test Badge Links Website visitors who reach a dead end are likely to be disappointed and move on. Just as you measure twice and cut once, double check that the Houzz badges on your website successfully link to your Houzz profile. 
Besides putting them on their websites, home design, remodeling and build professionals also display their coveted badges on their blogs and Houzz Pro Premium Profile. We are happy to see our pros display their Houzz badges proudly. It is an ideal way to stand out from your competitors and to connect with clients old and new.  
Where do you display your Houzz badges? Tell us in the comments section below.
Join the conversation by commenting or asking a question below. The Houzz team reads every single comment, and we'll get back to you by email if you need us!