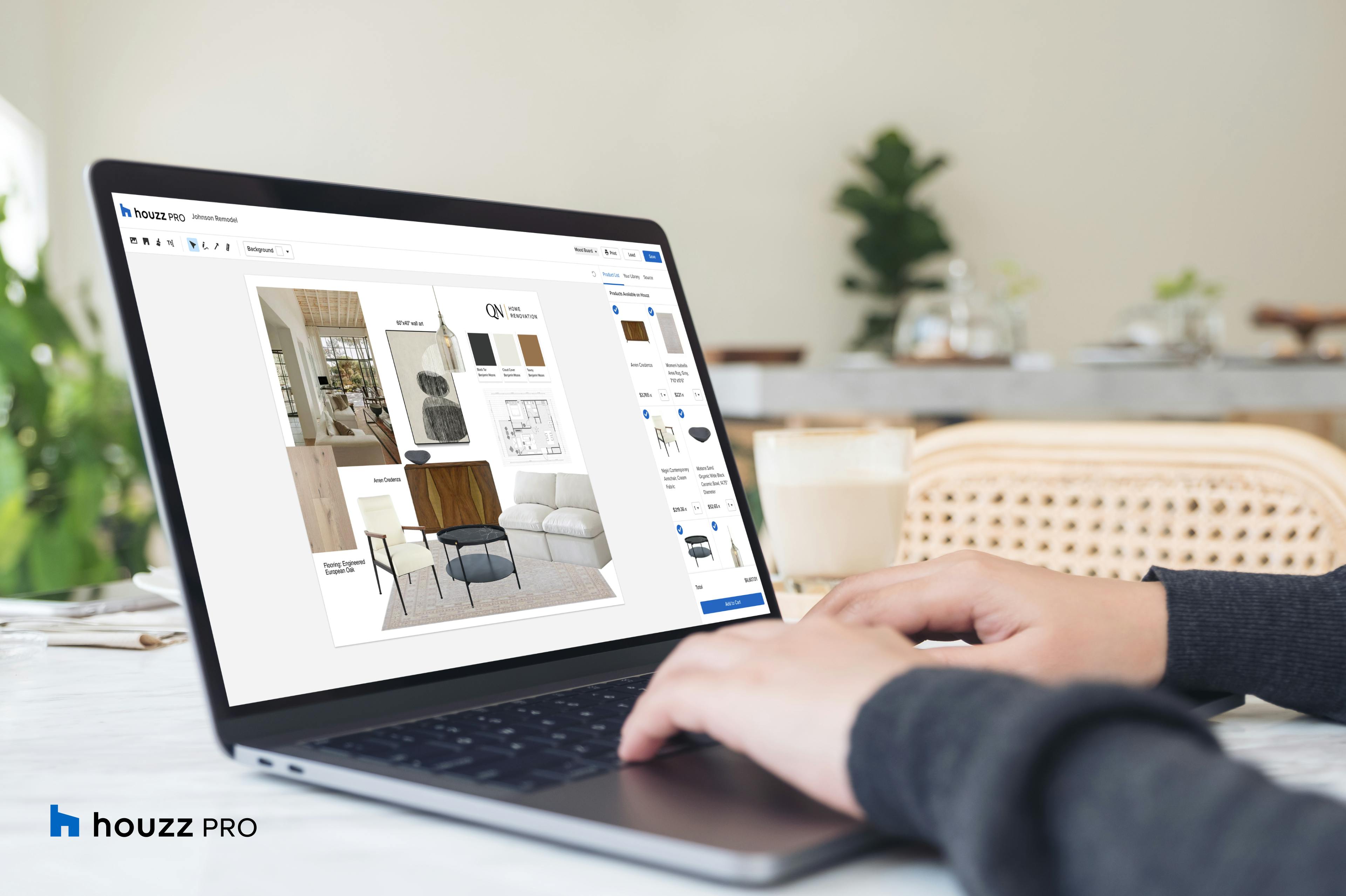 When it comes to building mood boards that wow clients but don't take hours to produce, the most important factor is having a tool that integrates directly into your workflow.  We designed Houzz Pro Mood Boards to fit seamlessly into a designer's proposal and product approval process so you never have to duplicate effort. 
How, you ask? Houzz Pro has all the tools you need built right in - including Mood Boards  - and they all work together so you can get more done in less time.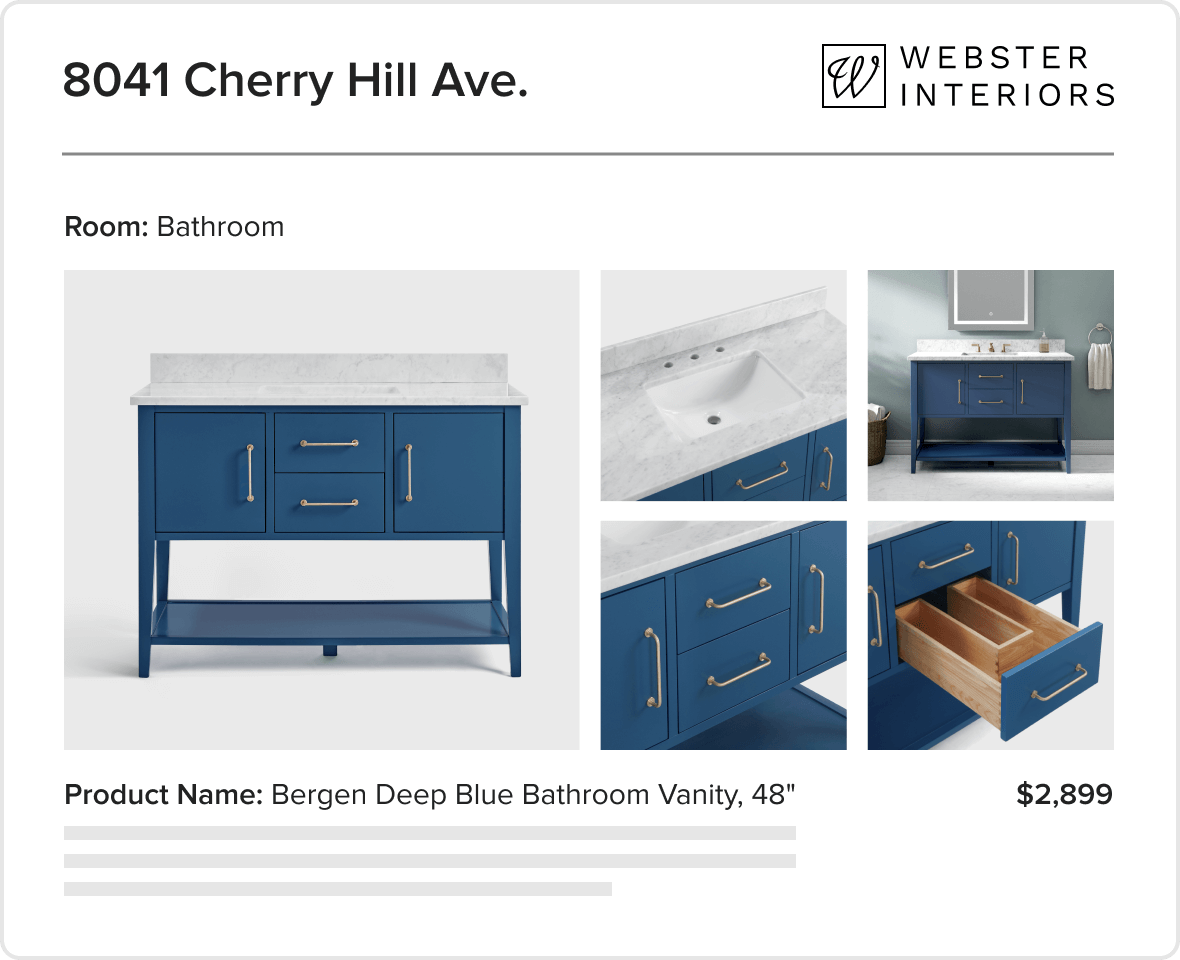 For Mood Boards that starts with the custom product library that you can create in Houzz Pro. No matter where you source your products and product ideas - from online to showrooms and vendors - the Houz Pro Product Clipper and Mobile App enable you to quickly add product photos and all the details you ever need for current and future use.
Want to pull those products into a professional client proposal? It only takes a click. Want to send specific products and the associated rooms to clients for approval? Just click. 
And just as seamlessly, you can pull those same products into a Mood Board with just a click.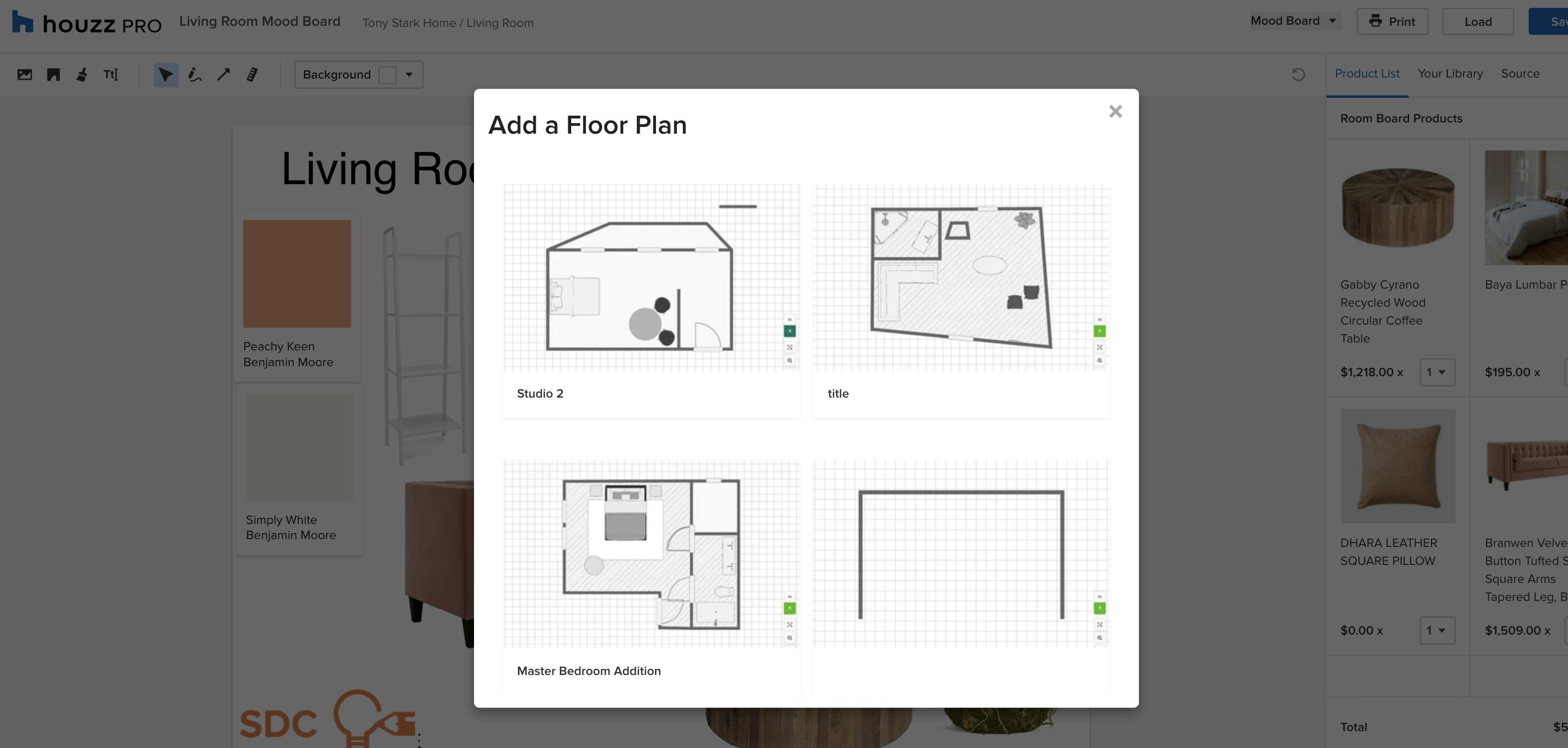 Houzz Pro Mood Boards also have all the editing capabilities you need to present your design vision, and the tool is a snap to learn and use. Some of the highlights include:
Add products from your custom library, upload on-the-spot, or grab any product from the Houzz.com retail shop or Trade Program
Angle any product to create a 3D perspective
Easily remove the background from any product image
Access the Benjamin Moore color library for your canvas, or for ready-made swatches
Include your logo and embed a floor plan created on Houzz Pro directly into your moodboard
Choose a font that enhances your design
Watch this short tutorial to see Houzz Pro Mood Boards in action: