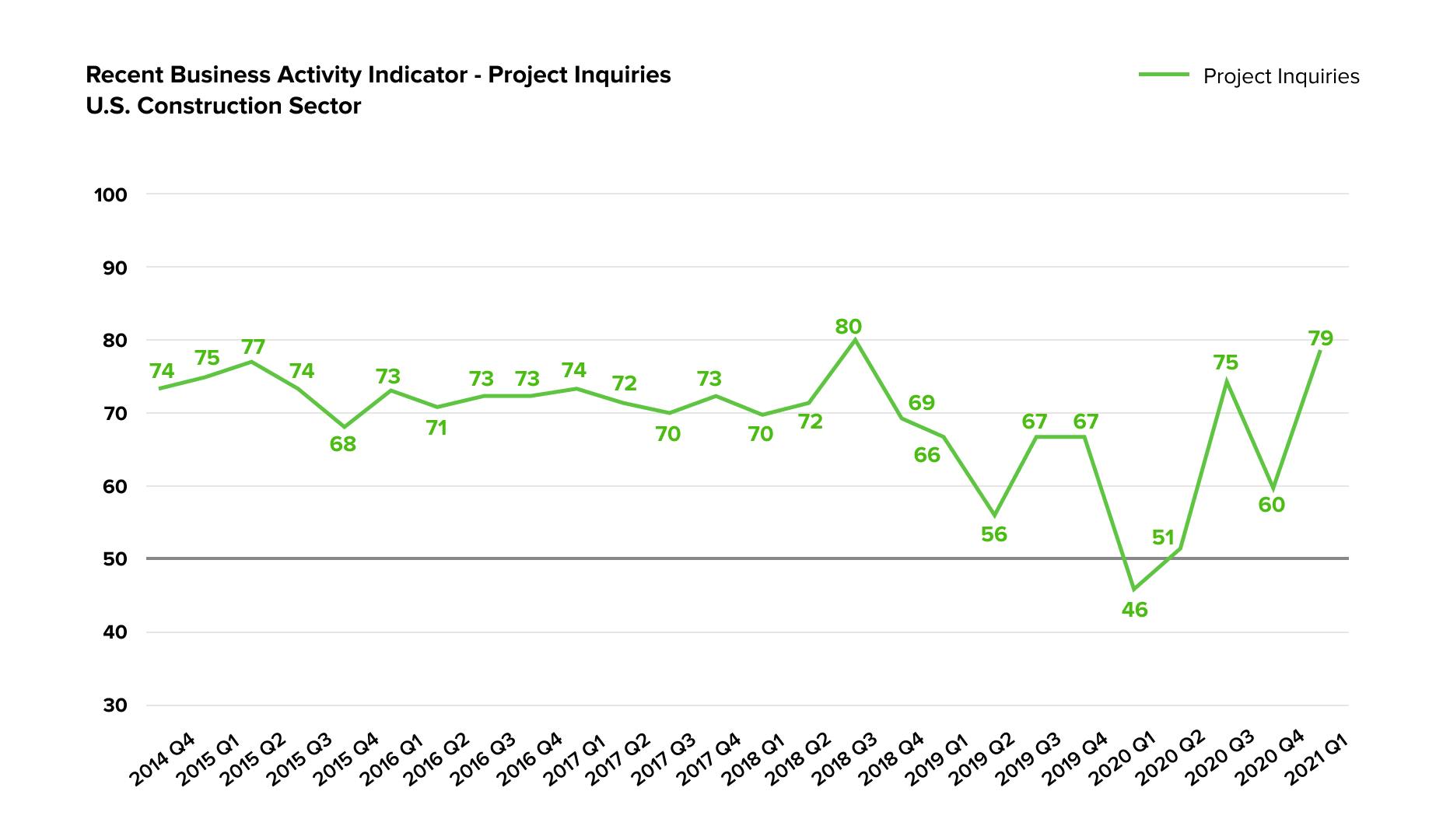 Home renovation projects and interior updates were a priority investment for U.S. households during the latter half of 2020 amid the work-from-home policies related to the COVID-19 pandemic, and the trend looks set to continue. As homeowners seek to redefine their spaces for improvement and functionality, there is a growing shortage of design and construction professionals to keep up with the increased demand
Despite headwinds causing the prices of materials such as quartz and lumber to increase, Houzz research shows that demand will continue to outstrip supply through at least the end of the year. 
The Houzz Renovation Barometer is based on a quarterly online survey sent to a group of U.S. businesses with an online profile on Houzz. The Barometer takes the pulse of home renovation market conditions via three distinct indices that track expected, current and recent business activity in two related industry sectors: the construction sector and the architectural and design services sector. Since we began reporting these metrics, the project inquiry index — showing whether new project inquiries are increasing or decreasing — was the second-highest ever for construction professionals and the highest ever for architectural and design professionals.
Note: The Houzz Renovation Barometer's score of higher than 50 indicates that more firms reported increases than decreases in their business expectations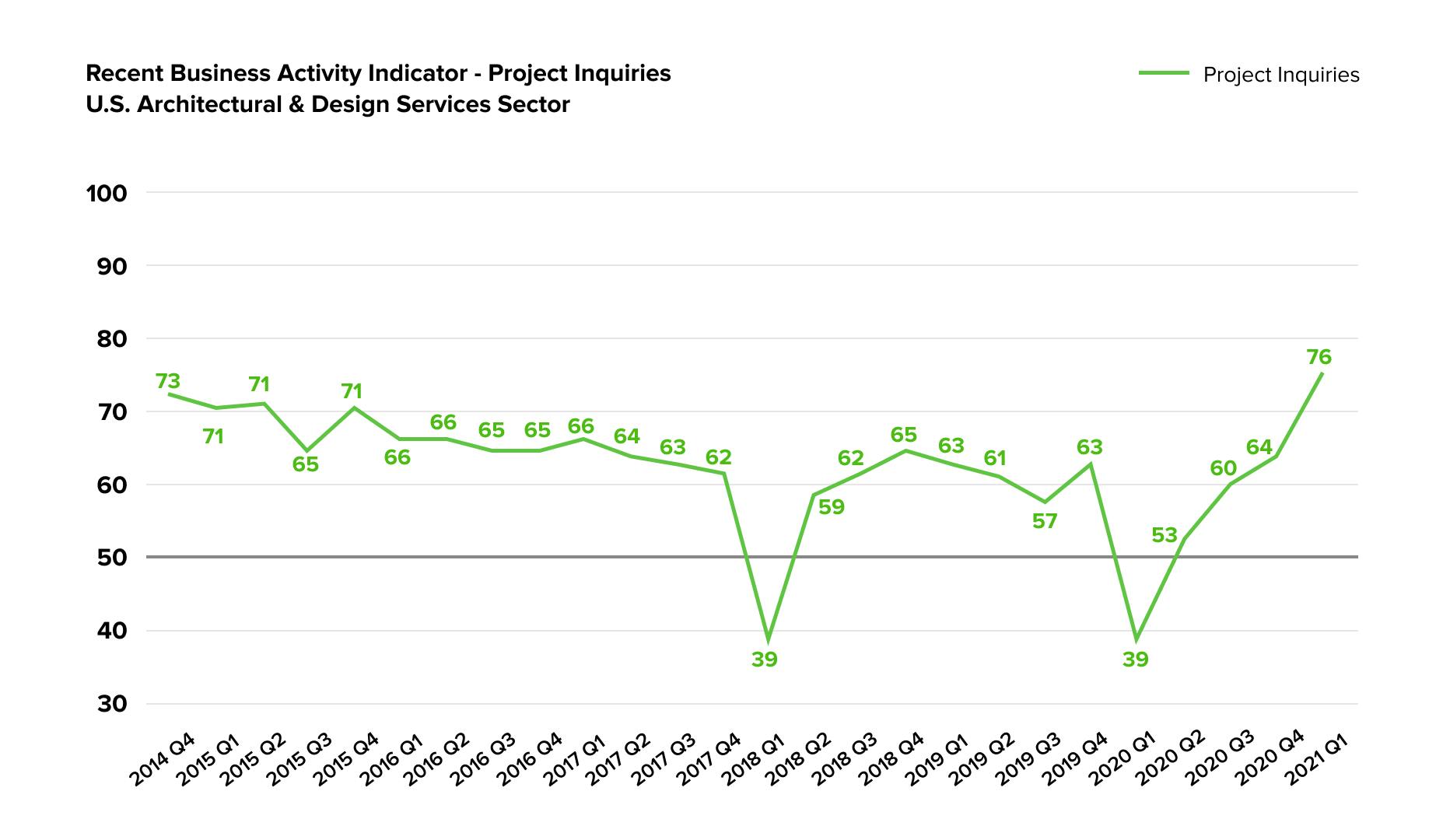 This robust demand for services indicates that wait times for projects to begin will get longer and that project timelines will shift and grow, resulting in sustained demand for these professionals. Wait times are already a month longer than a year ago at 9.3 weeks for construction professionals and 8.4 weeks for architecture and design professionals. Pent-up demand for services is one of the main reasons that 2021 looks like a standout year for the industry. 
Houzz research also shows that not only are current project inquiries increasing, but industry professionals' confidence in the future is incredibly strong. Some 65% of interior designers believe that business will improve in 2021, compared with only 7% who believe business will worsen. This sentiment is broadly similar across both the construction and design industries, with professionals who believe business will improve ranging from 58% to 68% and those who believe business will worsen ranging from 5% to 10%. 
"Following a strong end of year, where confidence among residential and design businesses recovered to pre-pandemic levels, in Q1 2021 businesses are faced with soaring homeowner demand," said Marine Sargsyan, Senior Economist, Houzz. "Despite headwinds related to lengthy permitting timelines, supply chain constraints, increased raw material costs and long standing labor shortages, businesses are confident in their performance in the year ahead."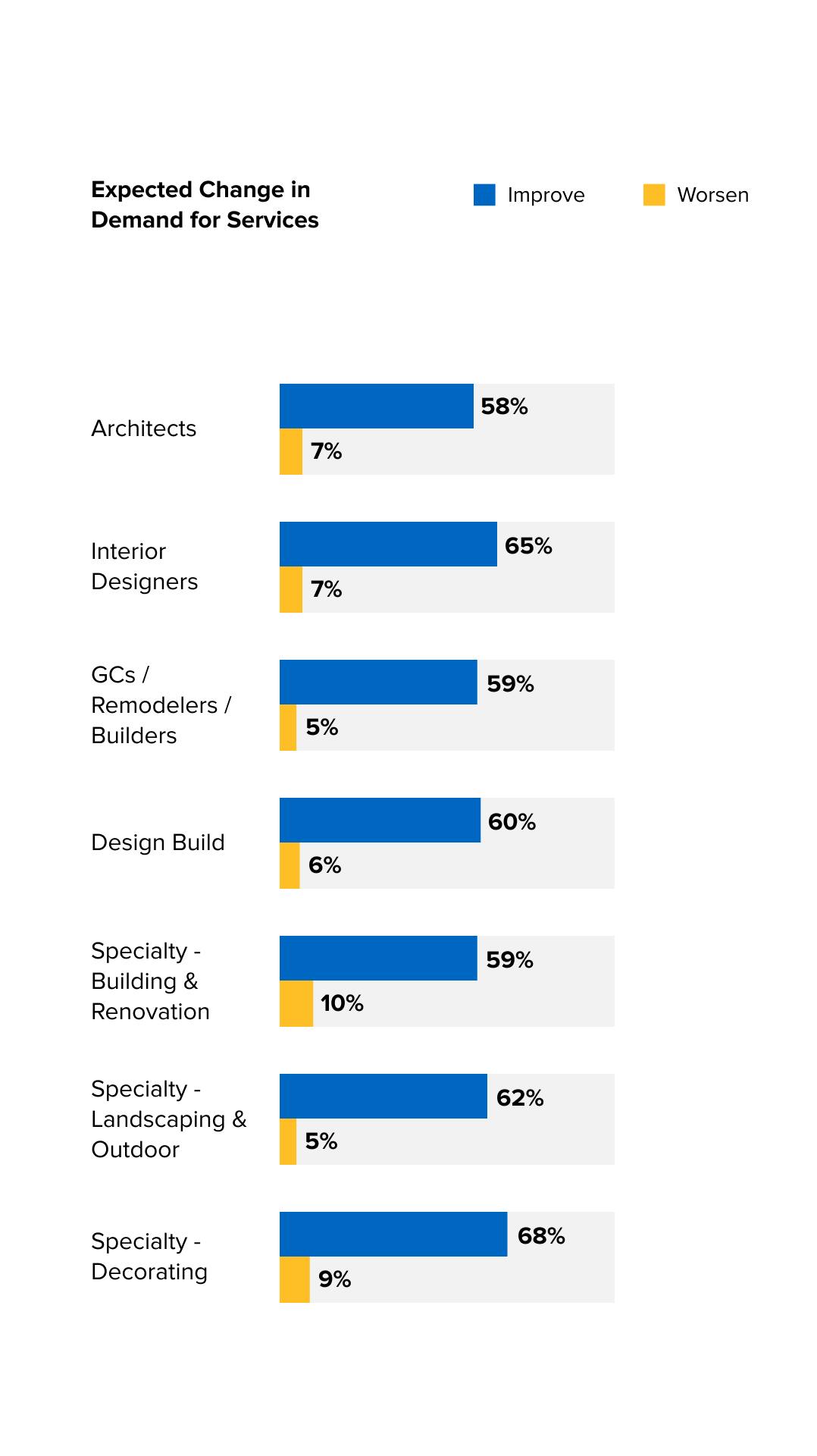 While our lives may return to "normal" in 2021, the corporate world broadly agrees that working from home is here to stay in some form. Given that we're likely to be spending more time at home for the foreseeable future, home renovations, home upgrades and improvement of outdoor spaces are likely to continue to bolster the industry's performance in the coming year.
Join the conversation by commenting or asking a question below. The Houzz team reads every single comment, and we'll get back to you by email if you need us!

Want advice delivered to your inbox?
Unlock industry insights and updates for contractors and design pros
By signing up, I agree to the Houzz Terms of Use and Privacy Policy and that Houzz may use my information to contact me about relevant content, products, and services.