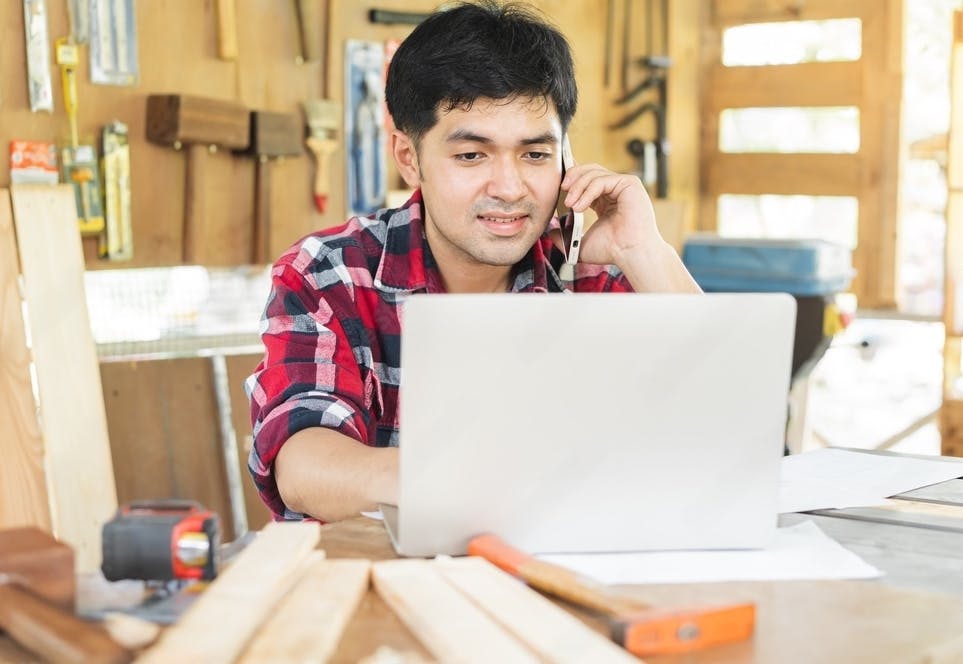 Following up Fast Pays Off
The difference between winning a renovation project or losing it to a competitor often depends on who responds first. Our data at Houzz Pro reveals that the more quickly a design or construction pro responds to a lead the higher the chance they will get hired. 
One of the best ways to signal your reputation for fast follow ups is to display a Responds Quickly Badge on your Houzz Profile and website. It shows that you are dependable and responsive, and that you respect how busy the lives are of the homeowners seeking your expertise. 
In this quick guide, we detail how to earn a Responds Quickly Badge with some tips for making your lead follow up effective and efficient.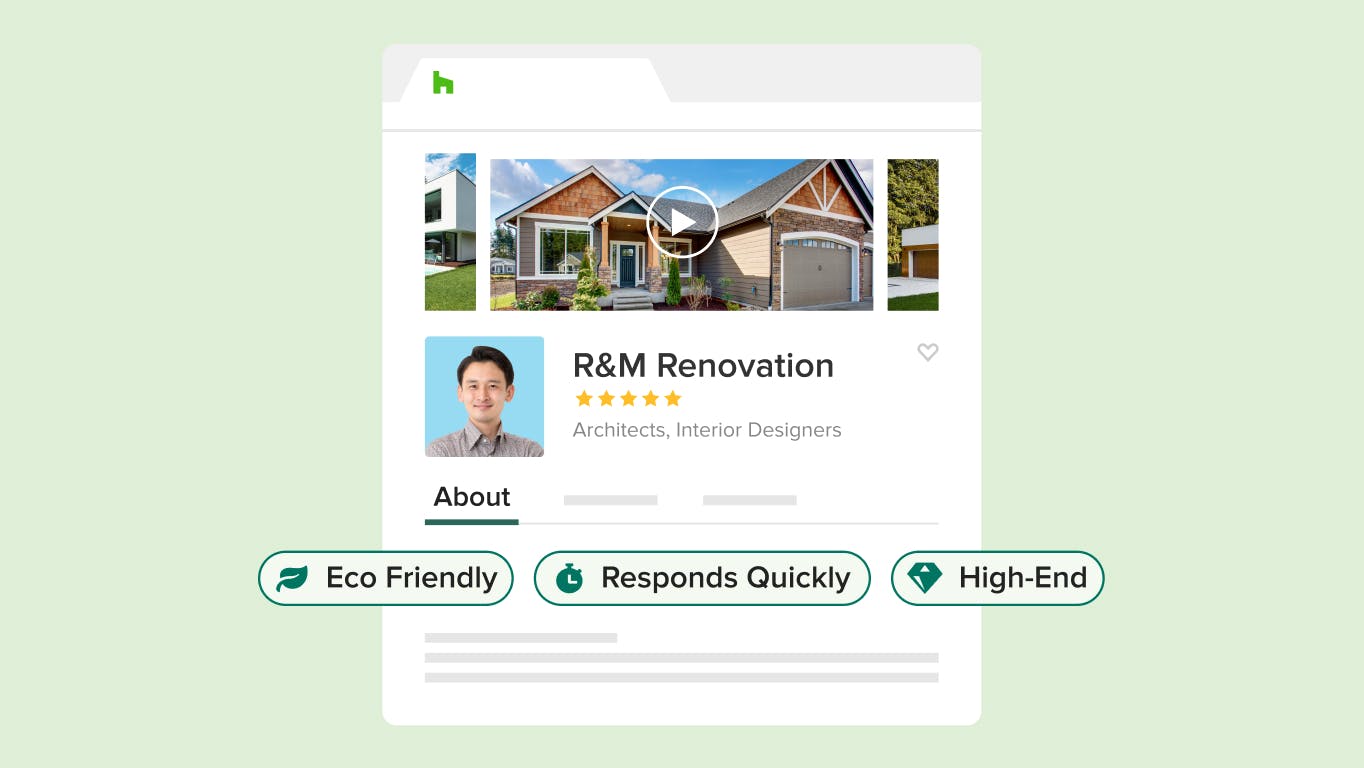 What is A Responds Quickly Badge?
This badge is for Ultimate and Essential Houzz pros who respond to at least 80% of eligible leads from Houzz within one business day. 
To qualify, respond to a lead through one of several approved methods using Houzz Pro. For example, instead of making a direct phone call to a lead - which does not count toward the badge - use Houzz Pro Click-to-Call. With the click of a button on your desktop computer, you can make the call to your client directly. Your call history will automatically be logged, and by default, the call will show up as coming from a proxy number. If a lead calls back on this proxy number, it will still ring on your phone.
Choose from these other Houzz Pro contact methods to rack up credits and earn your badge:
Gmail extension Click on this link to access the Houzz Pro Gmail extension from the Chrome Web Store. 

Text The Houzz Pro Texting (SMS) for Leads feature lets you communicate directly with your client by text. Use it for both leads from Houzz (only these count toward the badge) or non-Houzz leads that you add in yourself.

Update Lead Stage - Since leads go through various stages ranging from a new to one in which a proposal has been set, it is helpful to have an easy way to track the phases in one location. Using Houzz Pro Lead Stage, update the stage once you have followed up and advanced the lead.

Message Composer  Use the Houzz Pro Message Composer  to message the potential client either through text or email and know that it's been seen. The indicators show if your message has been sent to, read by, or delivered to the lead. 

Meeting Scheduled in Houzz Pro Setting up your meeting types in Houzz Pro provides an easy way for potential clients to book meetings with you or for you to book meetings with clients. Schedule a meeting move closer to earning a badge.

Estimate/Proposal Sent Ready to send a proposal? Use the Preview and Share tool on Houzz Pro, to see and select exactly how your client will view your proposal before you send it. Once sent, it counts toward your badge.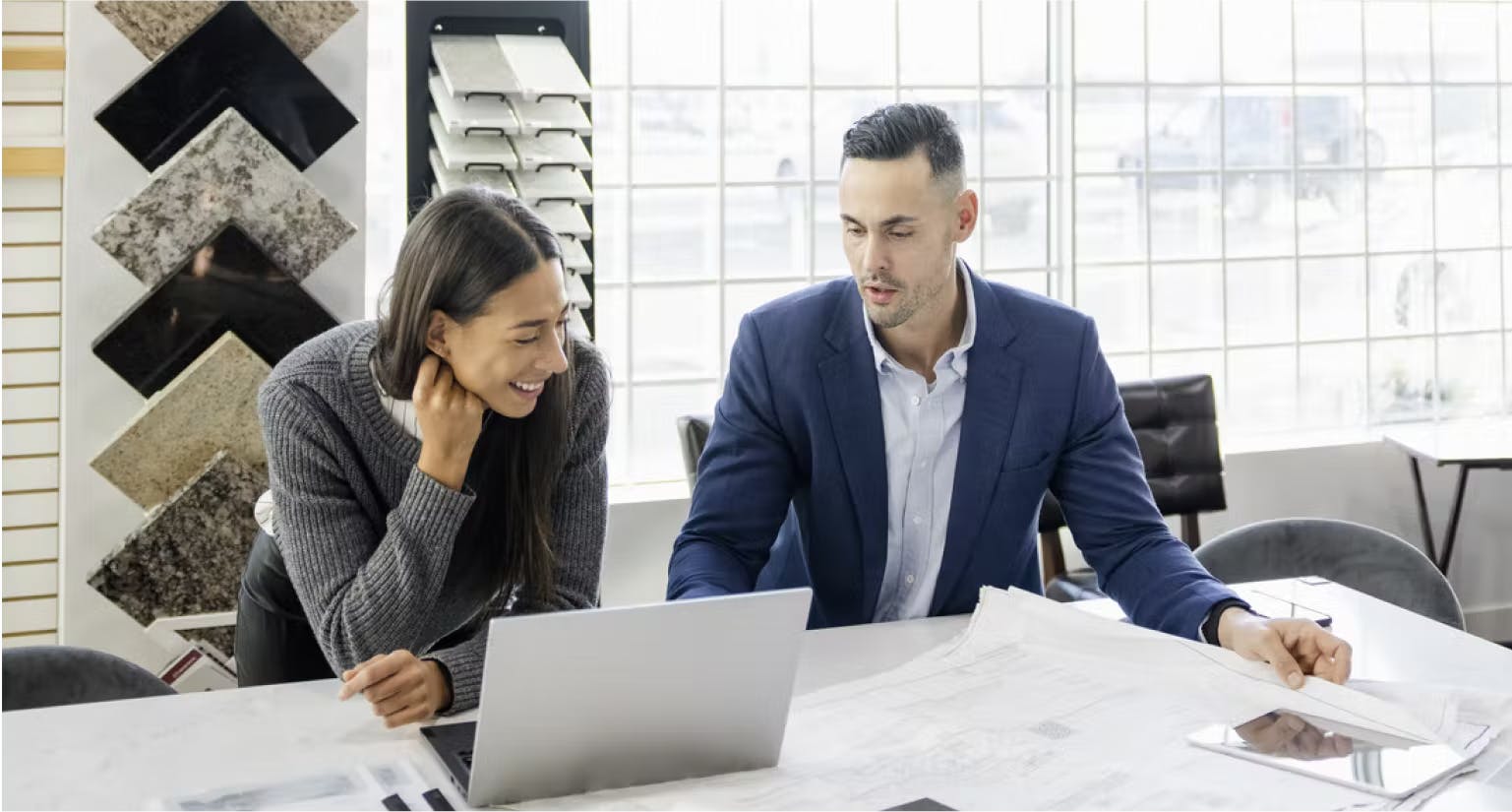 The Fine Print
Leads that are marked as "spam" or "not a fit" won't be included in your responsiveness calculation.
What Happens When You Win?
The "Responds Quickly" badge will automatically be displayed or hidden on your profile based on your responsiveness to Houzz leads in the past seven days. If there are no new eligible Houzz leads in the past seven days, your badge status remains the same as it was. 
Follow up Like a Pro
Here are four additional tips for reaching out to leads that can help you turn them into clients. 
1. Follow up Within a Day Being quick to respond gives homeowners a positive impression of you as a dependable and responsive professional. 
2. Use Multiple Communication Channels If a lead doesn't respond at first - reach out more than once through multiple channels, including those detailed above: A phone call with Houzz Pro Click-to-Call, a text message with Houzz Pro SMS, and an email.
3. Make it Personal There's a reason a homeowner decided to contact you above others and referring to that can build a personalized relationship with them from the start. If you see in your CRM or lead email that they liked one of your project photos, mention it when contacting them. 
4. Learn From Your Client Knowing how leads find you provides valuable information for your insights, which are a good indicator of where to focus future marketing efforts. Always try to ask your lead how they heard about you and your business. 
Learn more here about how you can earn the Responds Quickly Badge.
Join the conversation by commenting or asking a question below. The Houzz team reads every single comment, and we'll get back to you by email if you need us!

Want advice delivered to your inbox?
Unlock industry insights and updates for contractors and design pros
By signing up, I agree to the Houzz Terms of Use and Privacy Policy and that Houzz may use my information to contact me about relevant content, products, and services.