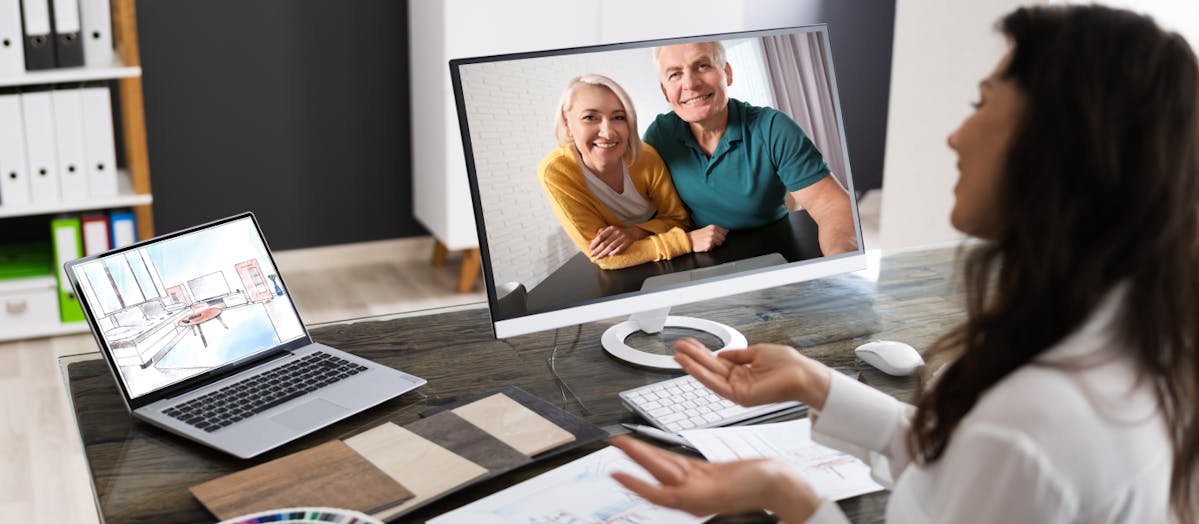 If you're like most busy pros, scheduling is the bane of your existence. Shooting off multiple emails just to nail down a time to meet with a client is a hassle that still somehow persists in 2021. But there's good news: there's a better, faster way. 
When you schedule meetings with Houzz Pro, you just select a client, how you want to meet (in-person, phone, or video call), and the time. Alternately, you share your personalized booking link with your client, and they pick a time based on your availability. There's no need for clients to ask you if the time works because they'll only see times that work for you! 
Meeting confirmation emails will be sent to both you and your client, the event will be added to both of your online calendars, you'll be ready to go when it's time to meet. Here's how to get started with our easy scheduling feature. 
1. Connect your calendar in Houzz Pro to access our easy scheduling features.
Click "Connect Calendar," select your email provider (Gmail, Outlook, etc.), and complete your calendar sync. Once your calendar is connected, you are able to access all scheduling features: easily schedule meetings (including video calls powered by Google Meet) or share your personalized booking link so clients can book meetings with you.
2. If you already have a Zoom account, add our Zoom integration so that when you schedule video meetings it will default to a Zoom meeting.
Click "Add Integrations" to add your Zoom account - and/or your Microsoft Teams and GoToMeeting account.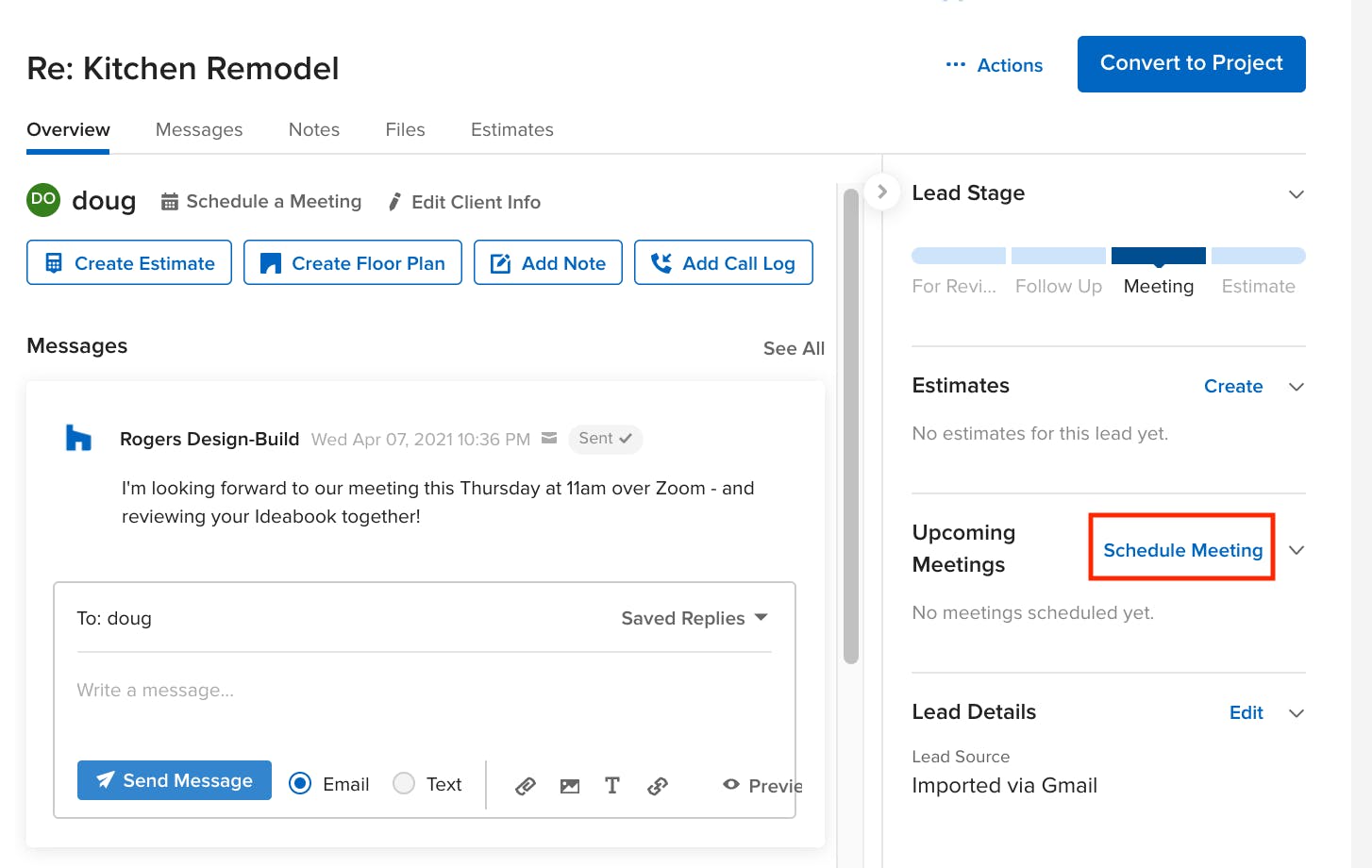 When you are messaging a client from Houzz Pro, you can easily move the pre-sale process along but booking a meeting or sending your personalized booking link right from Messages:
You can update your availability anytime from your Calendar Settings - simply click on the Meeting Type to make an adjustment. You control how long you like your meetings to go, and where you should meet: over a video call, an in-person visit, or a phone call.
Join the conversation by commenting or asking a question below. The Houzz team reads every single comment, and we'll get back to you by email if you need us!

Want advice delivered to your inbox?
Unlock industry insights and updates for contractors and design pros
By signing up, I agree to the Houzz Terms of Use and Privacy Policy and that Houzz may use my information to contact me about relevant content, products, and services.