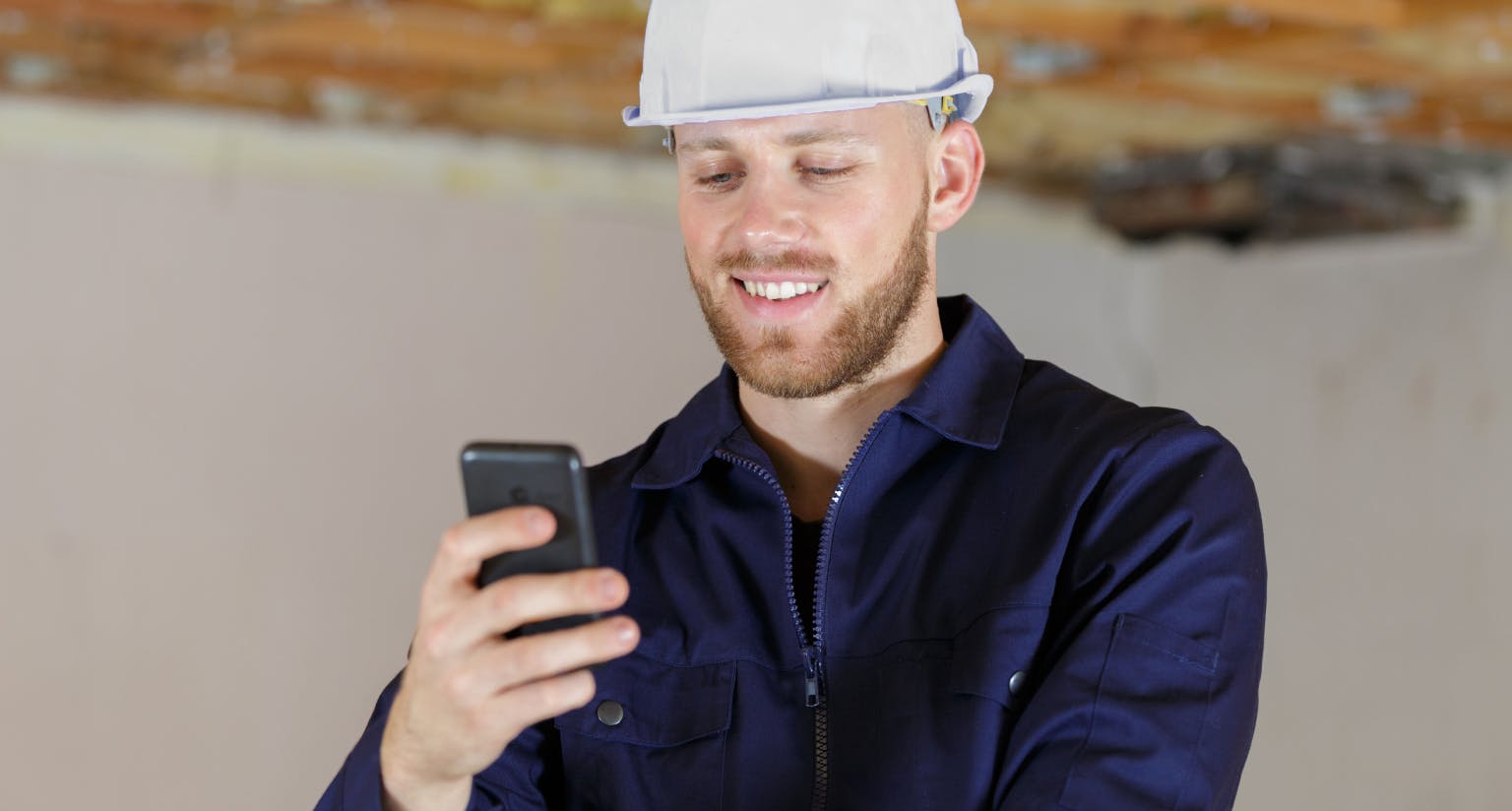 For construction businesses, tracking project costs and profitability are some of the most important yet challenging tasks. Creating accurate estimates for your construction projects is a balancing act that requires strong precision. Set your price too high, and you may lose your client to a competitor. Set it too low, and you'll fail to make a profit. According to a survey by QuickBooks, nearly a third of all contractors fail to estimate their profits correctly. Running projects at a loss can be devastating to your business, with 1-in-4 respondents claiming that just two or three inaccurate estimates could force them to close their doors for good.
With so many variables, fluctuating costs, and abstract factors that are difficult to measure, you shouldn't leave your estimates to guesswork. However, over half of the survey respondents do exactly that, which explains why 40% of contractors aren't confident in their estimates. With margins so tight in construction business, investing in estimation software can give you a crucial edge over your competitors and help you grow your business.
The Houzz Pro estimate builder features powerful tools that make it easy to create professional and accurate estimates in minutes. Our guide below and the Houzz Pro all-in-one business management tools will help you avoid the most common construction estimating mistakes that builders and remodelers make:
Mistake 1: A lack of financial transparency 
Construction businesses that offer an itemized breakdown of proposed project costs to clients are more successful in closing new business than those with an all-inclusive price tag. Being clear and open about detailed costs builds trust with your client as they can see exactly how their money will be spent, and it will help them better understand the value of the project. 
Houzz Pro allows you to create these breakdowns for your client with ease, using preloaded estimate templates or ones you can customize yourself. Clearly display the costs of things like building materials, labor services, markups, taxes and all other expenses as needed to formulate your estimate. You can also professionally format estimates with your company logo and contact information, and add a custom message before sending it off with the click of a button. The Houzz Pro estimate tool will present you in a more professional light, ensuring you continue to build trust and win more bids with detailed and well-designed estimates.
Mistake 2: Underestimating labor costs
According to the survey by QuickBooks, labor costs are the hardest to estimate and also the most expensive component of the total project cost. This is because you cannot simply pay every worker, subcontractor, or specialist the same hourly wage – "one size fits all" does not work in this case. You have to take into account their experience level, rate of pay, and how productive they are. For example, a builder with years of experience may charge a higher rate, but they might get things done in a shorter amount of time than someone who is new to the industry.
With so many variables affecting labor costs, you should be relying on real data and verified technologies. Houzz Pro gives you access to a local database of labor costs, which are based on the project's specific location, so you can ensure accurate estimates every time.
Mistake 3: Miscalculating the cost of materials and supplies 
Materials and supplies are also incredibly difficult to estimate. The price can fluctuate drastically from the time you start on an estimate to the time you actually start building. The price can also vary depending on location, tariffs, and demand. There is also an added Covid-19 impact on construction materials and supplies. 
This is where the Houzz Pro database of local supply costs comes in handy. You'll save time on contacting multiple suppliers to find the lowest fee, and you can customize it to your zip code. 
The software also allows you to easily add markups and local taxes, so you won't have to research and calculate these numbers yourself.
Mistake 4: Focusing on your strengths and ignoring your weaknesses
We all have our areas of expertise. It's possible you have years of experience in carpentry, which allows you to accurately estimate the costs involved. At the same time, you might not be as knowledgeable about electrical work, and that's where you'll make your mistakes. All it takes is one wrong estimation to cause your project to run at a loss. 
Don't just rely on yourself, rely on relevant data to inform your decisions. The Houzz Pro estimate templates can help you avoid this. Simply choose what project you're working on from the list of popular project types, and we'll generate all the line items you need with local cost data. While your specific project might have some differences from our templated project types and cost breakdowns, at least you will have a comparable estimate and data set to adjust and adapt as needed. As a construction business professional, you will operate from a more informed perspective, which is another way to eclipse your competition and win more clients.
Mistake 5: Neglecting to use change orders 
Scope creep is an inevitable part of the construction process. It's common for homeowners to change their mind about something; perhaps they want a wall moved, or have decided to go with more expensive tiles for their bathroom floor.
Whatever the change may be, it can result in an increase to the estimated cost of the project. A change order is important because it helps you show your client that additional work will cost more, and allows you to be paid for those additional services. Construction businesses who don't use change orders will either forget to charge their clients, or may have clients refusing to pay because the new fee wasn't agreed upon.
Houzz Pro enables you to create change orders with ease and send them to your client for approval. You can either create one from scratch or from an approved estimate. You can also set a due date for approval and your payment terms. Once it is sent off to your client, they will have to check a box acknowledging they understand the terms of the change order, then  prompted to provide an electronic signature and a final approval via the 'approve' button.
Changes to agreed-upon estimates can quickly become awkward, sticky situations. Making sure clients contractually approve all changes with Houzz Pro will ensure there is proper documents, due diligence, and communication. Ensuring in the end that you will get paid and your clients remain satisfied. It's a win-win for both parties.
Mistake 6: Failing to assess risks and create contingencies 
It's no secret that every project comes with a set of risks, and sometimes things could go wrong. And when they do, it can cost you. Broken equipment, personnel problems, faulty materials and weather conditions are just some of the risks you have to prepare for as a construction professional. Budgeting for contingencies will prevent cost overruns and prevent you from dipping into your profits to pay for unforeseen risks. You should also assess whether a project is too high-risk, and not worth taking on. Houzz Pro efficient and accurate estimation software will ensure you budget for contingencies and prevent scope creep, which will greatly affect your bottom line.   
As you know, construction is a complicated business, filled with variables and risks that make it difficult to create accurate estimates. With so much potential for mistakes that could cost your business, take human error out of the equation and consider investing in an all-in-one project management software. 
Try Houzz Pro for free today to create customized and accurate estimates for your construction business – every time.
Join the conversation by commenting or asking a question below. The Houzz team reads every single comment, and we'll get back to you by email if you need us!
More From Houzz Pro Learn