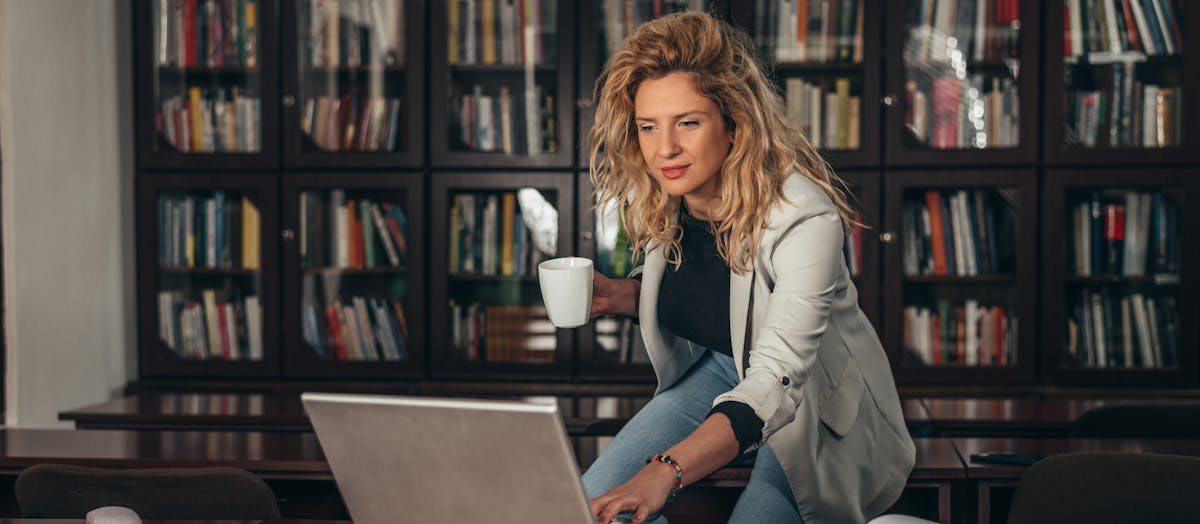 Projects on Houzz Pro are a collection of photos and information that appear under your public profile when a homeowner or potential client clicks on your business. Browsing project photos allows clients to view your portfolio, so it's important that you showcase your best work by uploading your own photos to your Houzz Pro Account. 
Houzz Pro allows you to add project-specific details to your uploads such as keywords and descriptions of your space or project. Whether you are a designer, contractor, architect, or any other type of pro, creating projects with high-quality photos and information will increase your chances of connecting with clients. You can edit and update projects at any time.
This short video and list of steps will guide you through the process of creating a new project and uploading your photos and project information from start to finish. 
Keep in mind that the projects and profiles that perform the best on Houzz have a few similarities:
Professional photos
High-quality photos with good lighting and strong composition
Relevant keywords and descriptions

Ready to upload project photos of your own? Here are the steps:
1. Go to Houzz.com and sign into your account. Navigate to your profile photo in the top right corner and click on "Your Houzz" in the pop up menu.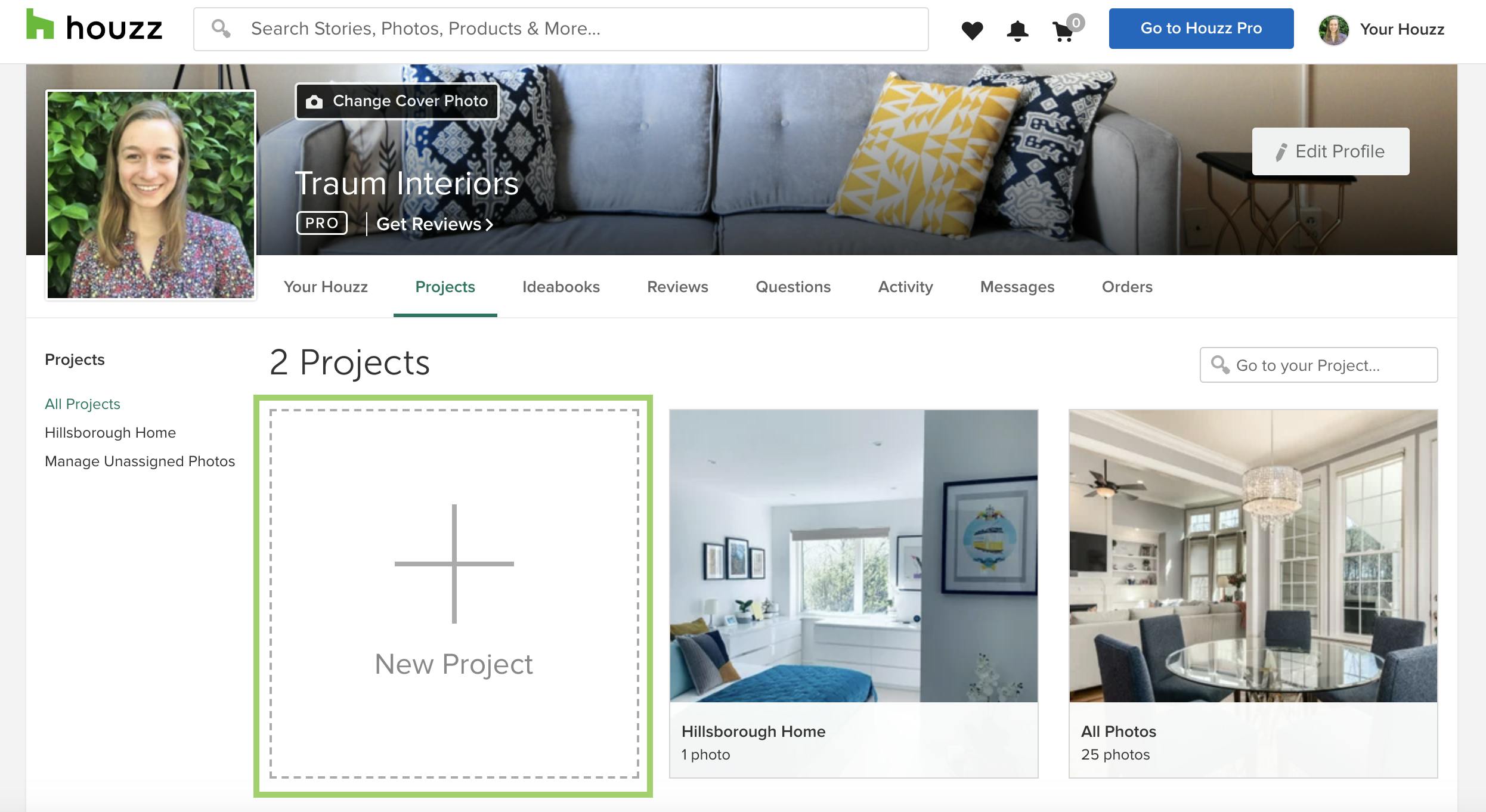 2. Now that you're ready to edit your Houzz profile, click on the projects tab to the right of your profile photo. Here you can view all of your projects. If you would like to add a photo to a project you have already created, hover over the project you would like to edit and click on the small pencil icon in the bottom right corner that appears. If you would like to create a new project for your photos, click on the grey "New project" box.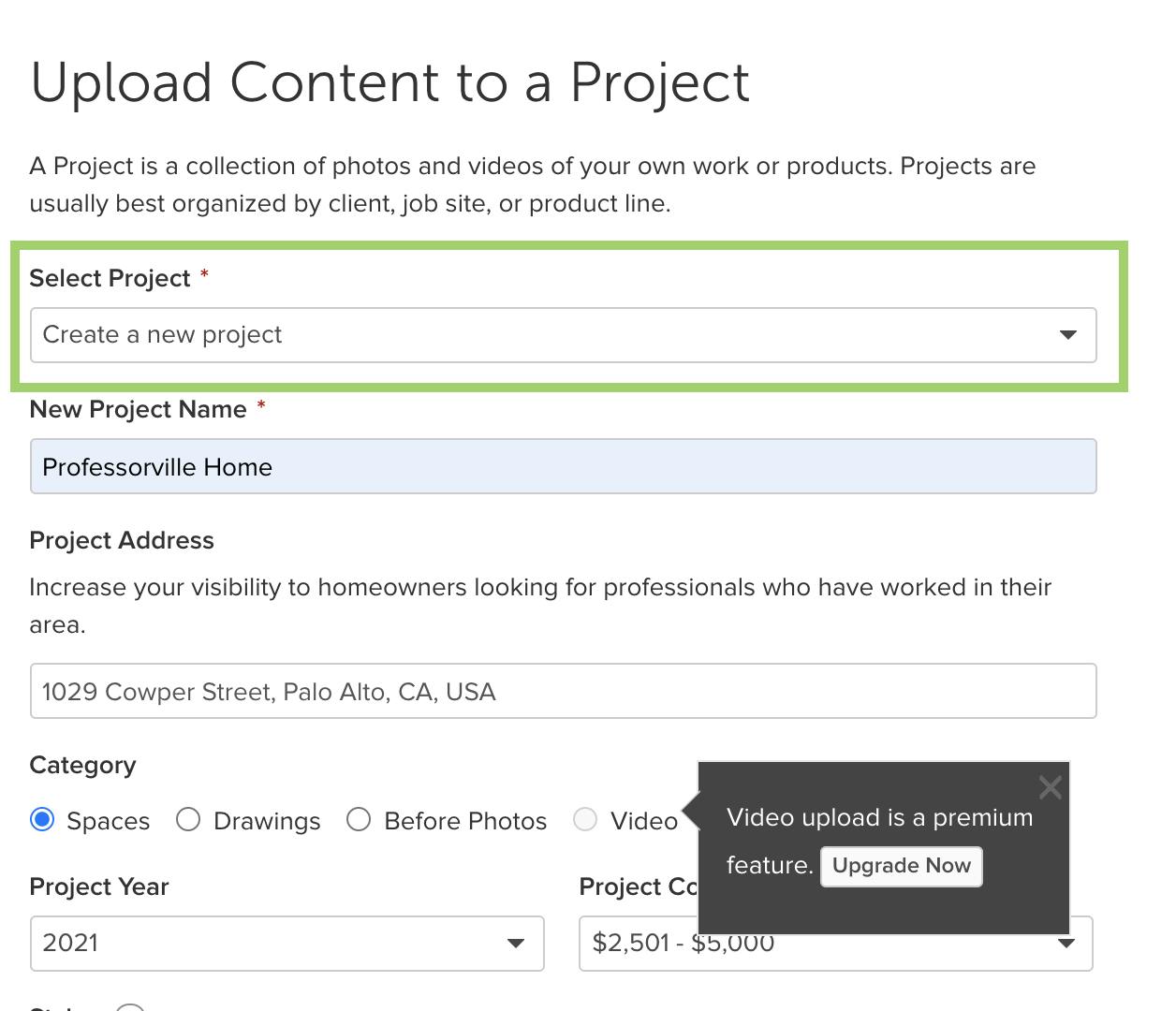 3. Clicking "New Project" will take you to a page that requests information about your project. Under the dropdown menu for "Select Project," click on "Create New Project" and enter information about your project. Profiles with complete information receive more attention on Houzz Pro.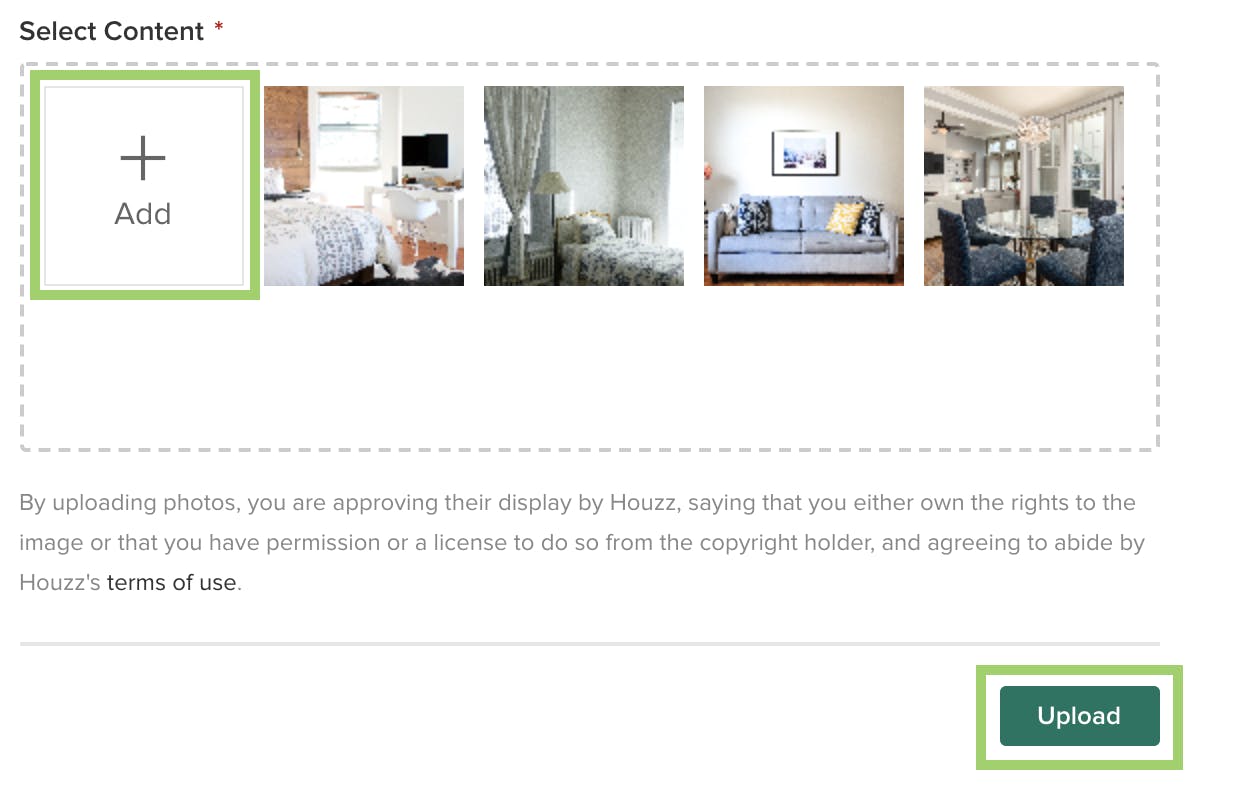 4. Once you have filled out information about your project, upload photos by clicking on the grey "Upload" box and selecting files from your computer or dragging photos from your desktop. Once the photos you would like to upload appear in the grey box as thumbnails, click "Upload."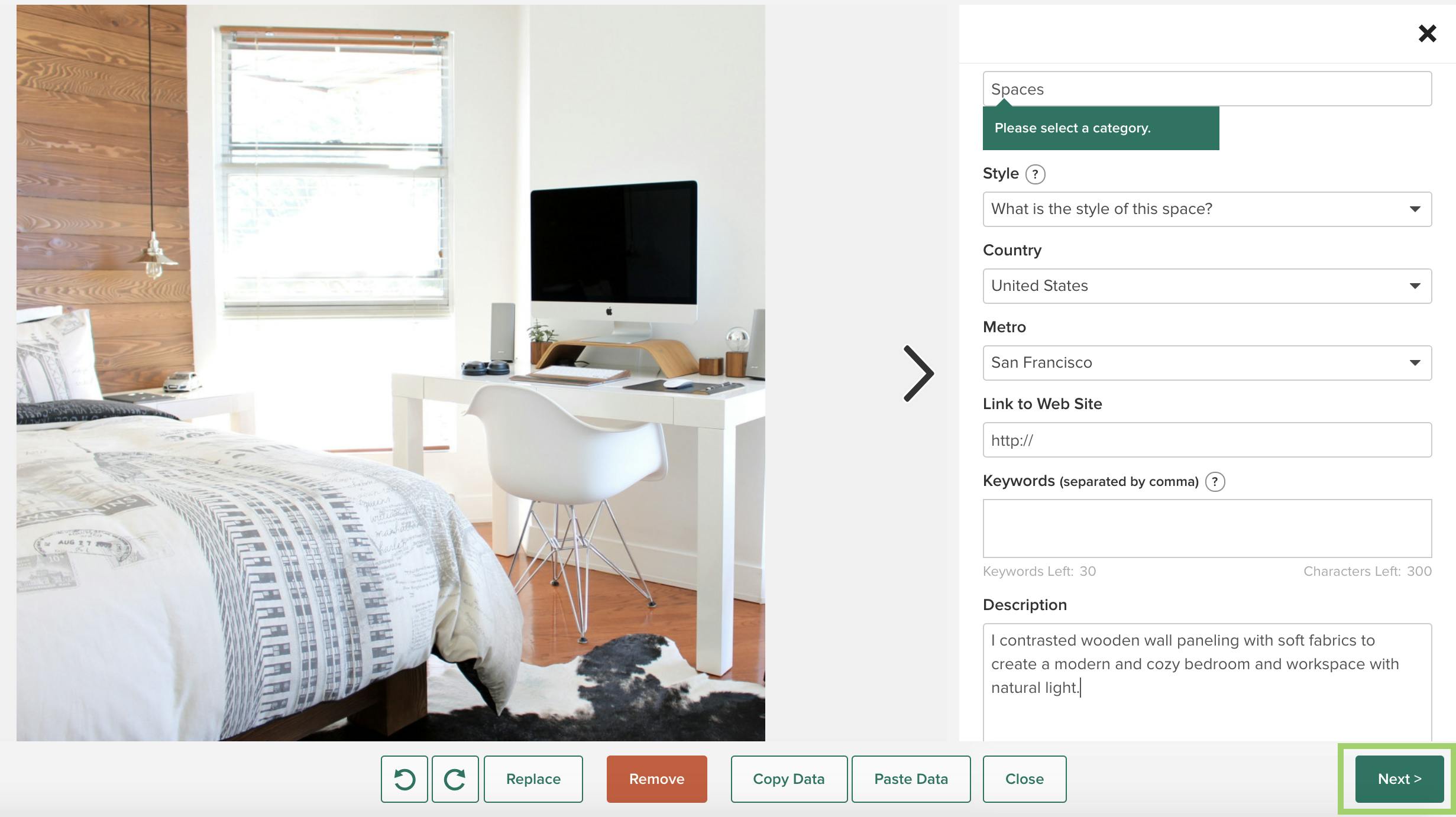 5. With photos uploaded, you can now fill out photo-specific information to highlight details and strongpoints of your work.  Adding keywords and a description explaining the important decisions you made in your project will allow viewers to better understand your work. Repeat this process for each photo in your project by clicking "Next."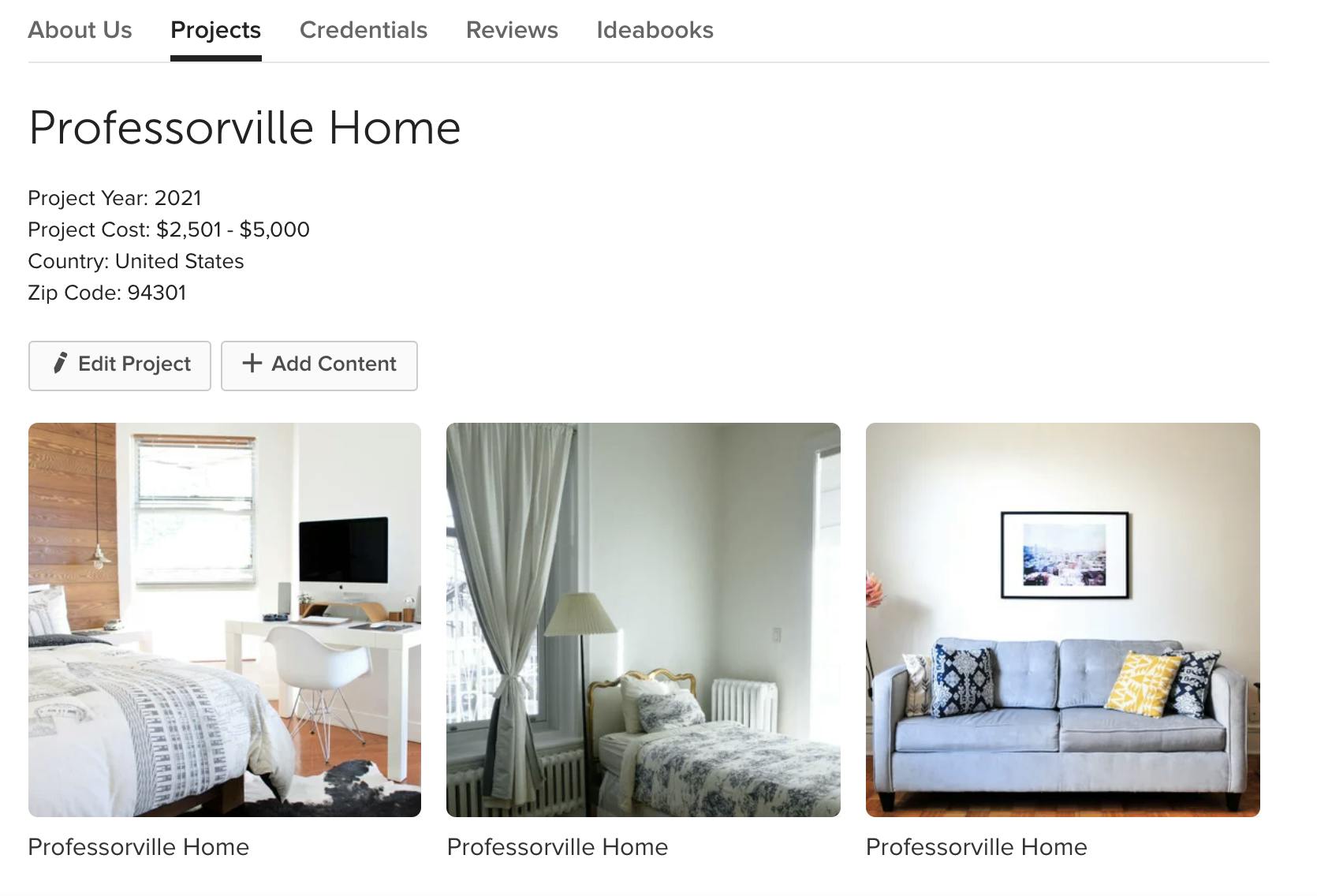 6. Once you are satisfied with your photos and the information you enter, click done. Your project will now appear on your Houzz Profile. Click on your project for information and a gallery-view of your photos.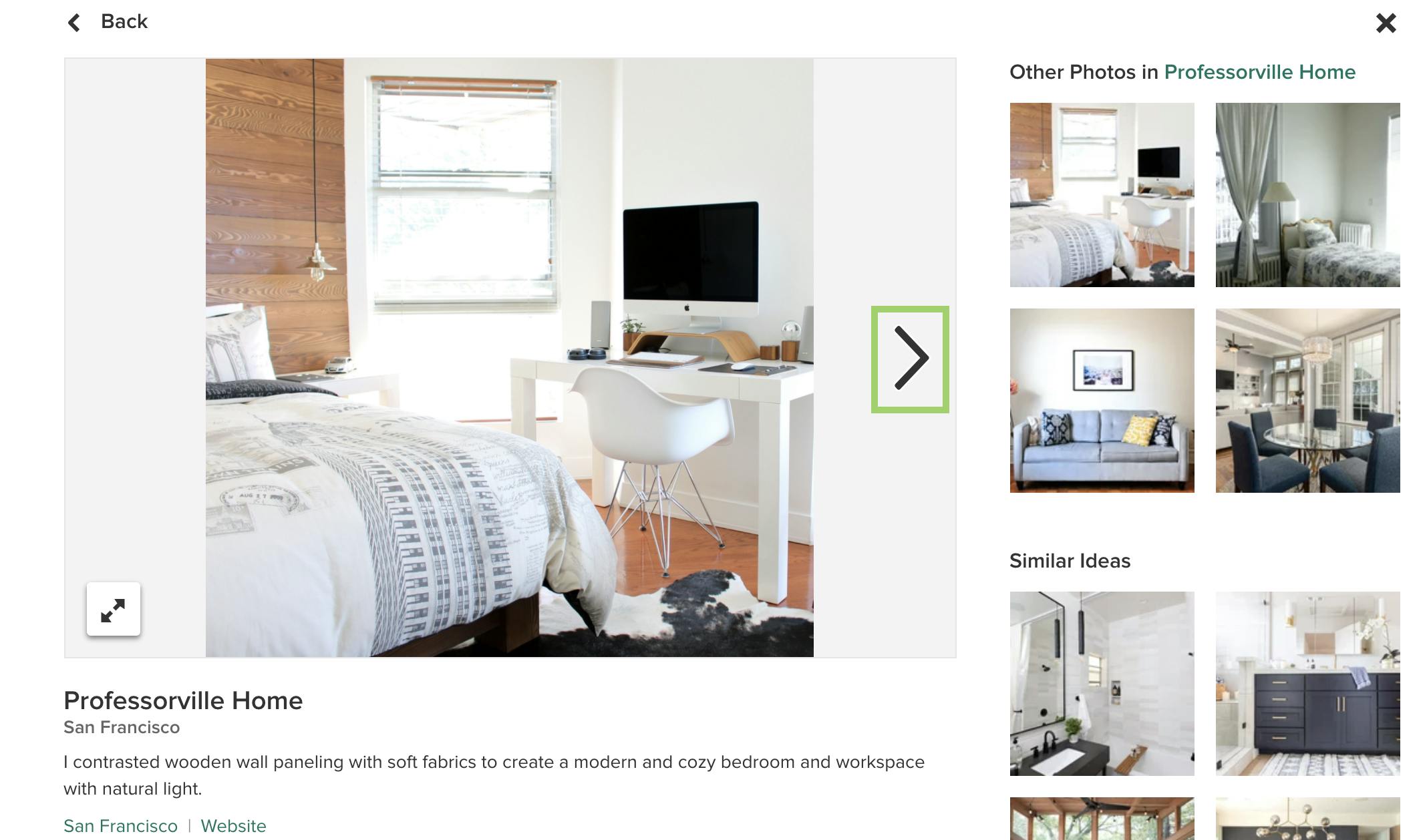 7. Click on a specific photo to learn more and browse other photos in your project by clicking on the left and right arrows next to your photo.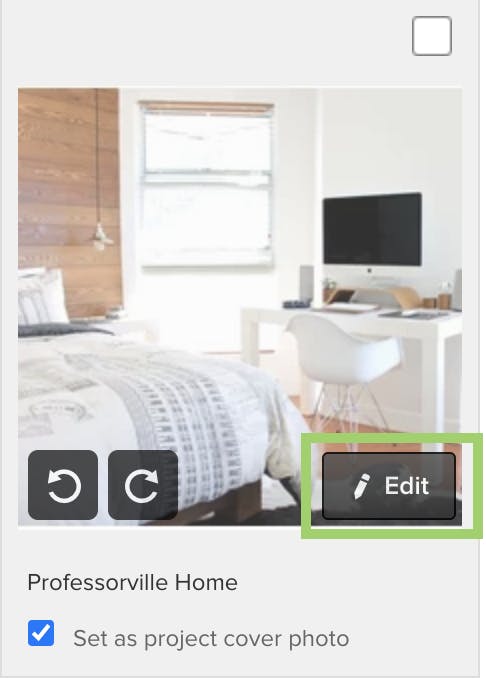 8. If you would like to change the cover photo that appears above the name of your project under your projects tab, click on your project and select "Edit project." Then hover over the specific photo in your project that you would like to change to be your project's cover photo and check the box that reads "Set as project photo." When you click "Done" and return to the projects tab of your Houzz profile, your cover project will appear updated with the cover photo you chose. 
You're done!  Now that you know how to create a project and upload your own photos to Houzz Pro, feel free to browse photos and check out other pros' projects on Houzz for ideas and inspiration on how to make your own projects stand out.
Join the conversation by commenting or asking a question below. The Houzz team reads every single comment, and we'll get back to you by email if you need us!