How do you effectively manage and nurture leads to grow your construction business? With over 79% of leads not converting to projects due to lack of proper lead nurturing, the answer lies in Customer Relationship Management or CRM. Creating and maintaining positive relationships with customers is a proven business strategy for growth. Your ability to convert leads into paying customers depends on an effective lead management approach.
CRM is all about the right tools. Houzz Pro CRM tools streamline and strengthen your customer relations, so for each lead, you'll know exactly what their status is and what you need to do next to keep them happy. With Houzz Pro you'll be nurturing leads with utmost professionalism, gaining trust and repeat business.
Studies have shown that using CRM software can increase lead conversion rates by up to 300%, so it's no wonder that the CRM market is the fastest growing software market today, and expected to reach a staggering $80 billion by 2025. Houzz Pro built-in CRM software will streamline and revolutionize the way you manage relationships with prospective clients.
Here is our guide on the features offered by Houzz Pro for effective lead management: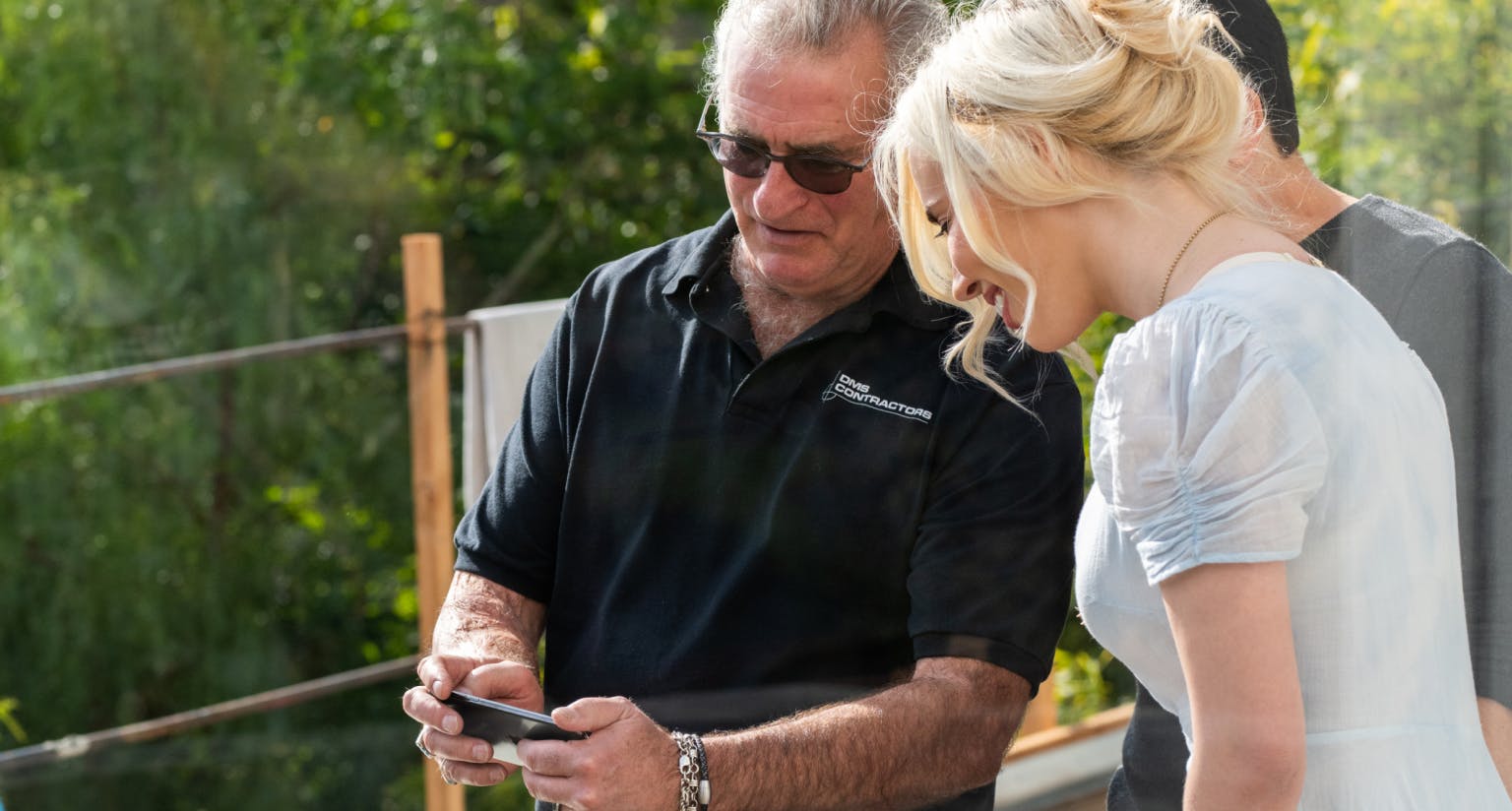 Add and view all your leads in one centralized place
The CRM dashboard will automatically upload and display the leads you have generated through your Houzz profile or Houzz website. You can also add leads yourself, by importing them by email, uploading a spreadsheet or creating a new lead and filling out the client's details. According to InsideSales, it takes an average of 5 follow-ups after the initial contact to win a project. By having your leads easily organized and displayed in one location, you can view and follow up from wherever you are and close deals faster.
Communicate through Client Dashboard
When you click on a specific lead, a message window will pop up. This allows you to type a message to your client and choose to send it as an email or text message. Clear communication is the basis of effective lead management. Houzz Pro Client Dashboard enables you to keep your clients in the loop and reply promptly. Also, it lets you give customers easy access to all communication history and project details. You can also view emails, photos and files that you have sent or received in one place. No more wasting time scouring through your inbox to find that one file you seem to have misplaced.  
Easily track the status of all your leads.
Located in the right hand corner, the leads phases bar allows you to move your leads from stage to stage so you know when it's time to follow up.  According to research by InsideSales, 30-50% of leads are closed by whoever follows up first. This leads phase bar can help you stay on top of all your leads and prompt you to follow up before someone else does. 
Keep track of conversations with a call log for your access only.
Attention to detail is a crucial part of effective lead management strategy. After a phone call with a lead or client, you can use the call log - available for your eyes only - to jot down important information that you need to keep a record of, like what you have discussed, what decisions were made, and what further action needs to be taken. This ensures you do not forget any important details that will cause delays or upset your lead or client. Never lose your notes from a phone call again: log your calls in Houzz Pro with private notes that only you can see!
Create and share estimates
The "create estimate" button allows you to create and share estimates and proposals with ease, making closing the deal with your leads as simple as a few clicks. Studies show that businesses who don't create accurate estimates can see a decrease of between 10-20% in productivity because of time spent on changes. Houzz Pro can help you avoid that. You can also track when your estimates have been approved.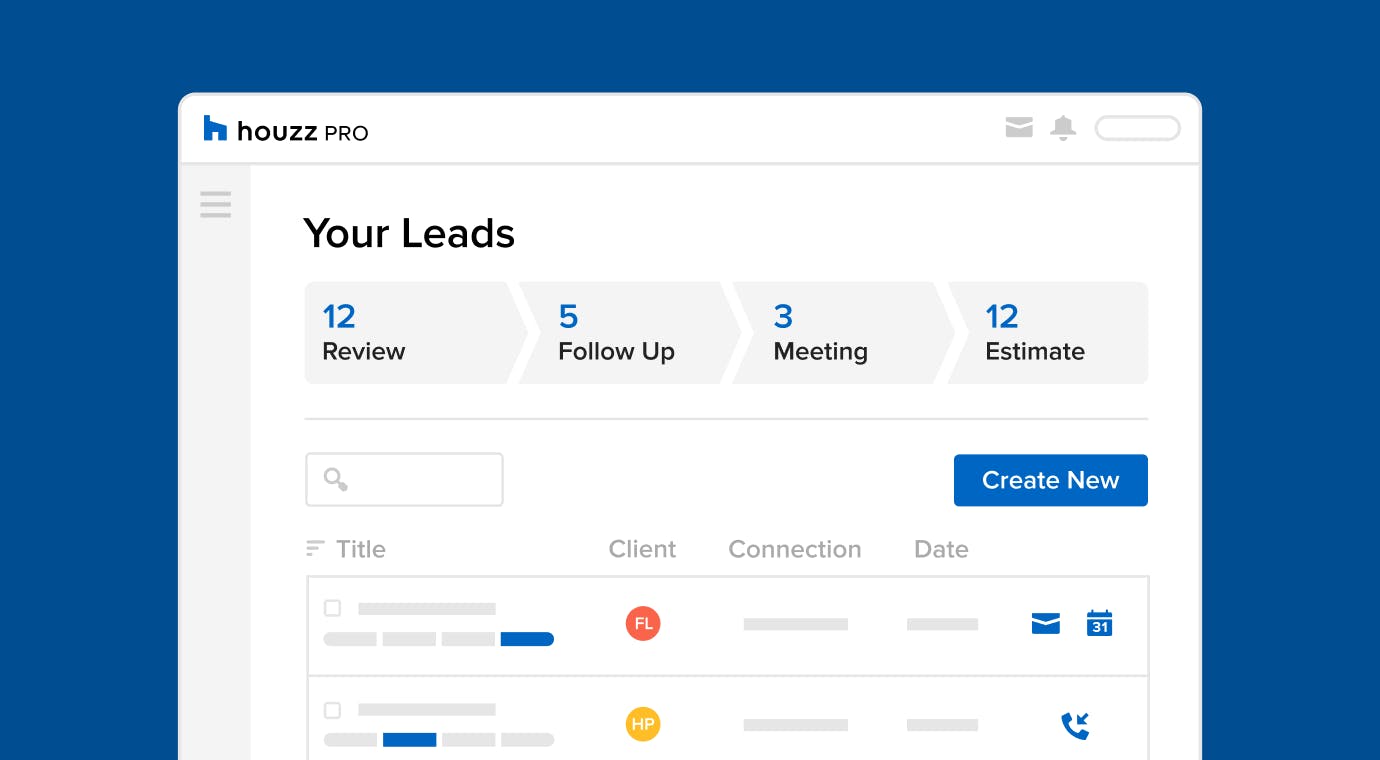 Track your lead activity
All activities you or your client takes in are automatically provided to you in chronological order, like whether a meeting has occurred, if you've sent an estimate or proposal, and whether something has been approved or not.  Your lead activity will ensure you're always up to date with the status of a project and can make the necessary steps to stay on schedule and keep the client satisfied. 
Houzz Pro CRM tools make lead management simple, easy and effective. With so much competition in construction industry, investing in CRM tools will give your construction business a clear technological edge in lead management. Try Houzz Pro for free today.
Join the conversation by commenting or asking a question below. The Houzz team reads every single comment, and we'll get back to you by email if you need us!