Pro Success Story: How Family Remodeling Business Kimber Homes Sets Everyone up for Success with Houzz Pro
Who: Lindsay and Elon Floyd, owners, Kimber Homes, a home remodeling company in Tulsa, Oklahoma.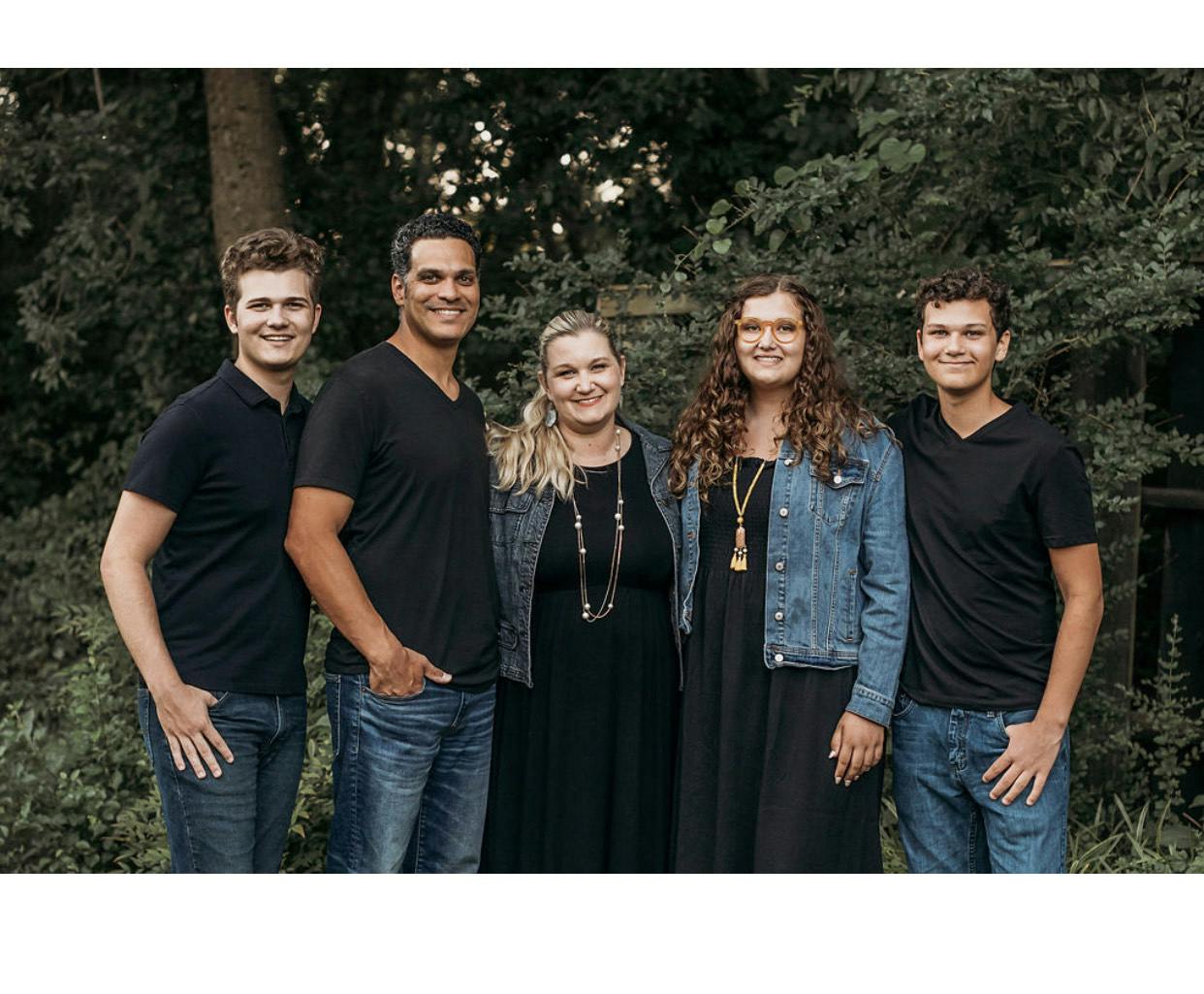 Kimber Homes husband-wife team Lindsay and Elon Floyd not only love to work with clients of all ages and at different life stages, they also love having their own multi-generational family working together in their remodeling business. To support their growing business. Lindsay and Elon needed an easy to use business management system that would support different team members with different roles who are located in both Oklahoma and California. With Houzz Pro, they've found a scalable, affordable solution that lets them "truly take control of what's going on in our business."
The Challenge
After moving to Tulsa from central California, Lindsay was looking for a system to help scale their growing family business, one that had everything they needed but wouldn't break the bank. 
"I'm at the desktop working in the program, doing the estimates and all the contract work, also setting up payment plans and just kind of keeping every project rolling at whatever stage it happens to be at that point in time."
"Elon is in the field. Our mom works on the back-office stuff. My son is learning CAD and will help with the business when he's done with school."
"I was looking for something that could tie everything together for our business to make it easier for us to manage. And I looked at a few different other programs, software, and I didn't find exactly what I'm looking for, and for the price range that we were looking for."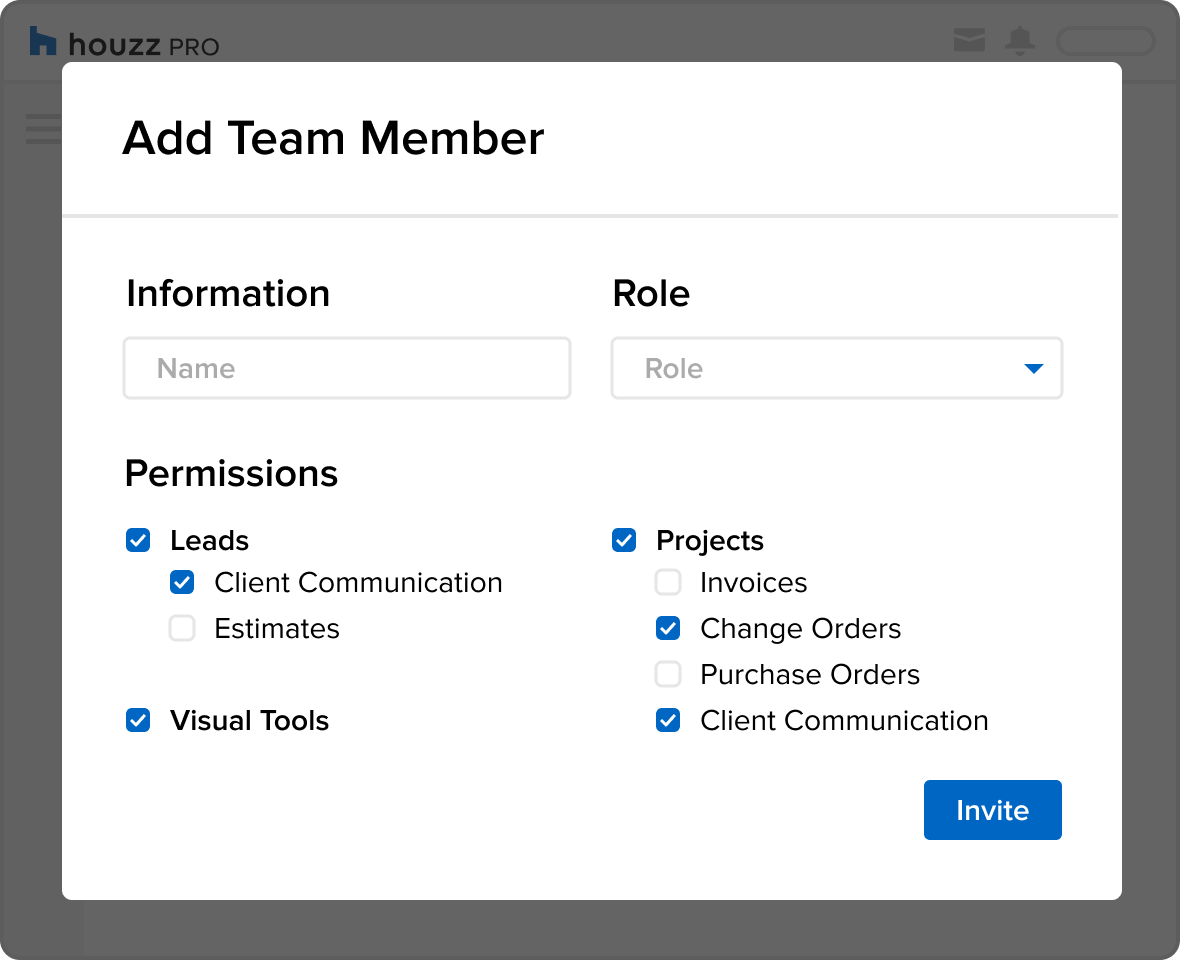 The Solution
Getting everyone aligned in one tool has been key. Says Lindsay "Having multiple users in Houzz Pro has been a huge benefit for us. And as we're growing and evolving in a company like we are this year, we will be able to add as many people as we need, and that's going to keep us running efficiently. It's scalable for our company and also for us to be able to grow and have multiple users, everybody working together to accomplish the same goal."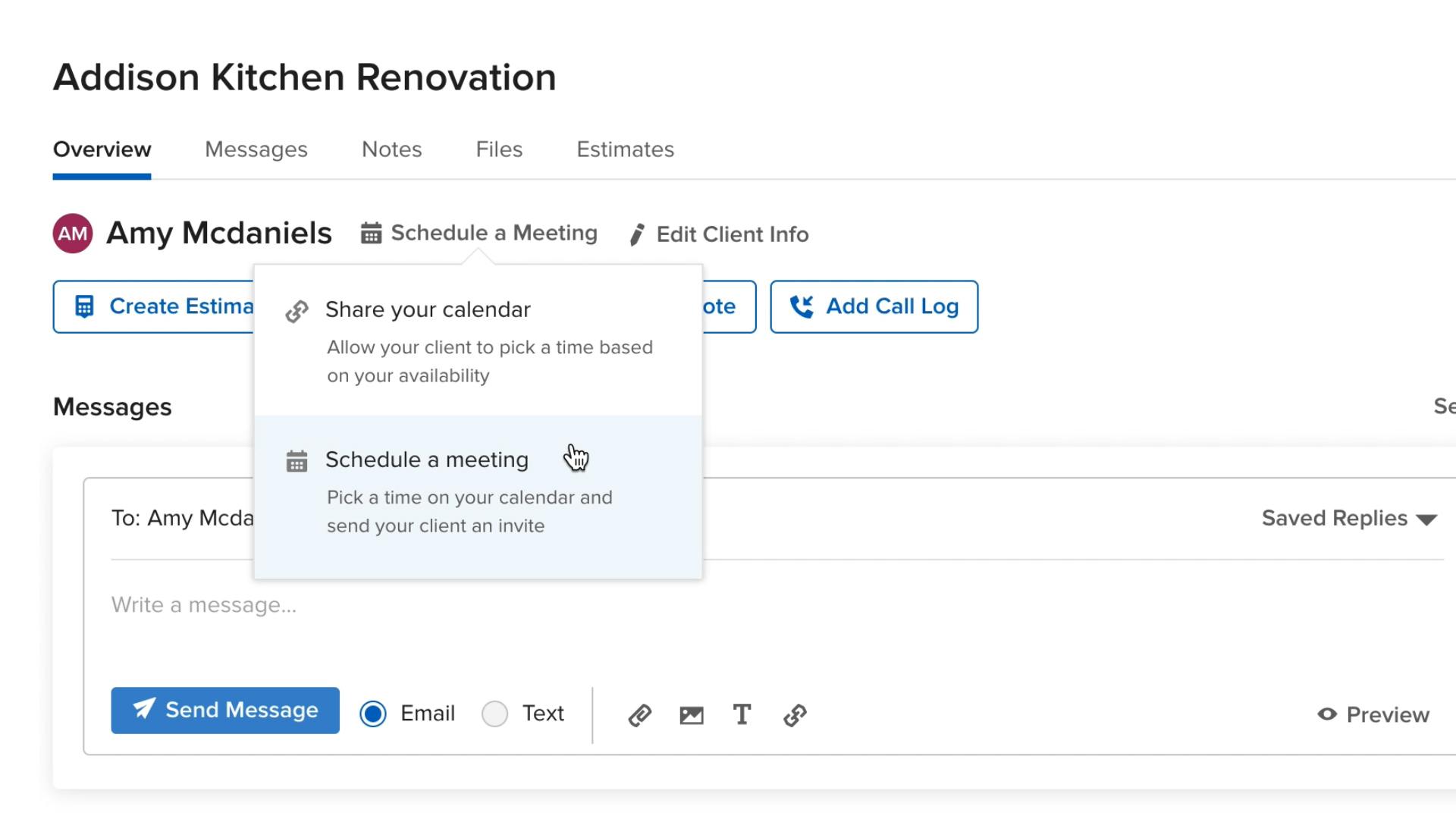 Information in the Office or the Field
"The notes feature has been wonderful because we're out in the field working on projects. If Elon needs to access something, he can get in on the app, and he can see if I already called the lead that came in. He can also look up their address, and the information that he needs, and he can view the notes for what has already been done or discussed with that particular client."
Elon agrees, adding "It helps me out in the field as well, because I can log in and see if there's anything I need to do for that particular customer, or it's been updated or if I need to call them.
They particularly rely on the scheduling feature. Says Lindsay, "One of the features that has really helped to keep us both on point and make sure we don't miss any appointments is having our calendar linked up with our Houzz Pro CRM. We're able to go in there, send an invitation to the client, they accept it, then it's on our calendar. It just keeps everything running very smoothly. We have all the information right there. Elon has the link and knows the date and time and address and contact information for each of the clients.It also really shows the client how professional we are.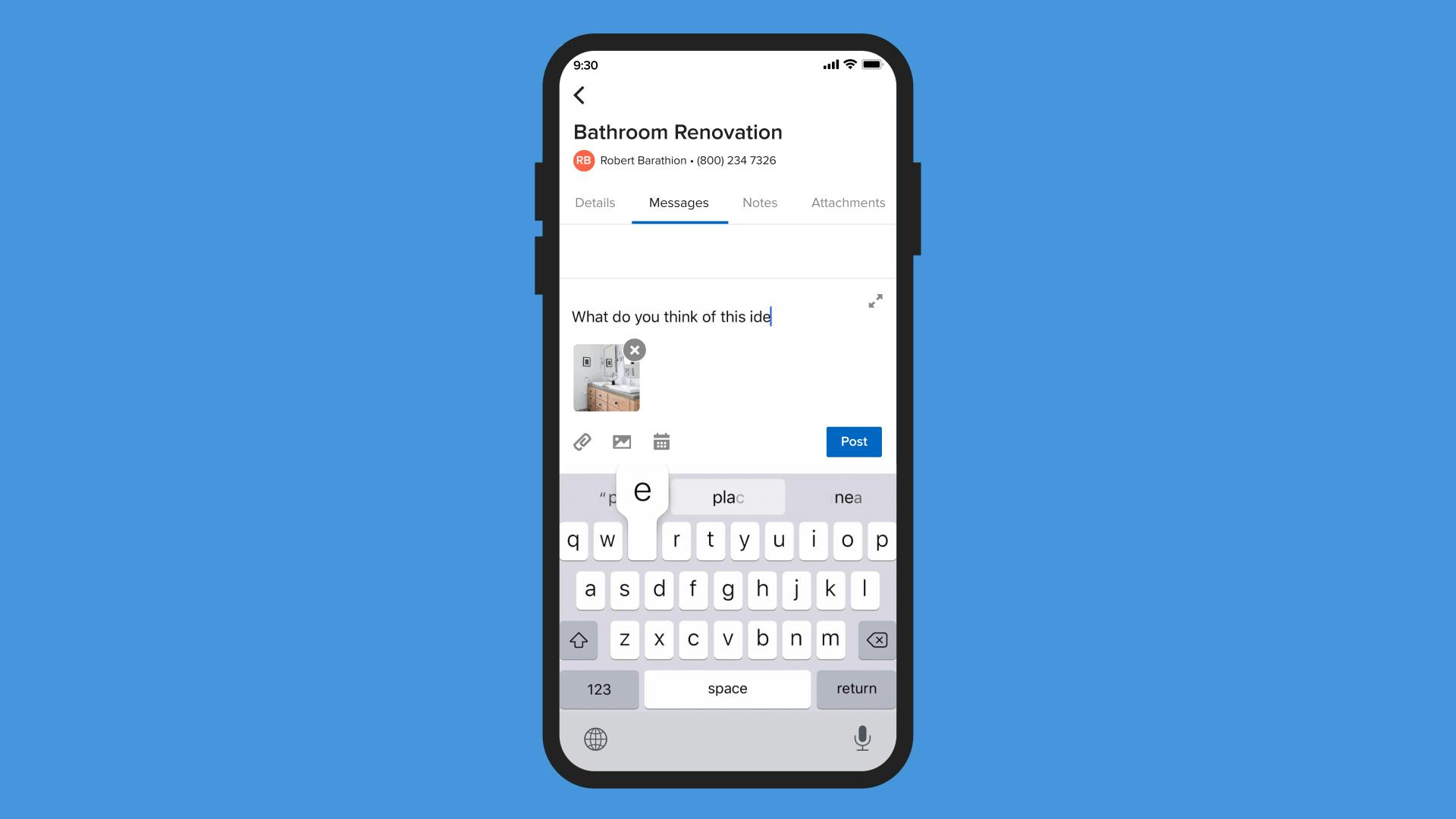 Streamlining Teamwork
"It's great to have the mobile app because you have all the client's information right at your fingertips. I spend most of my time out on the road. It's very important to have all your information on one system, so when you're out on the road it's easily accessible on the fly."
"I use the mobile application every single day, especially when I'm out on the job and putting estimates together. When I used to work for another contractor, we put estimates together by hand, on paper. You have to draw that up each time, which could take two to three hours per customer."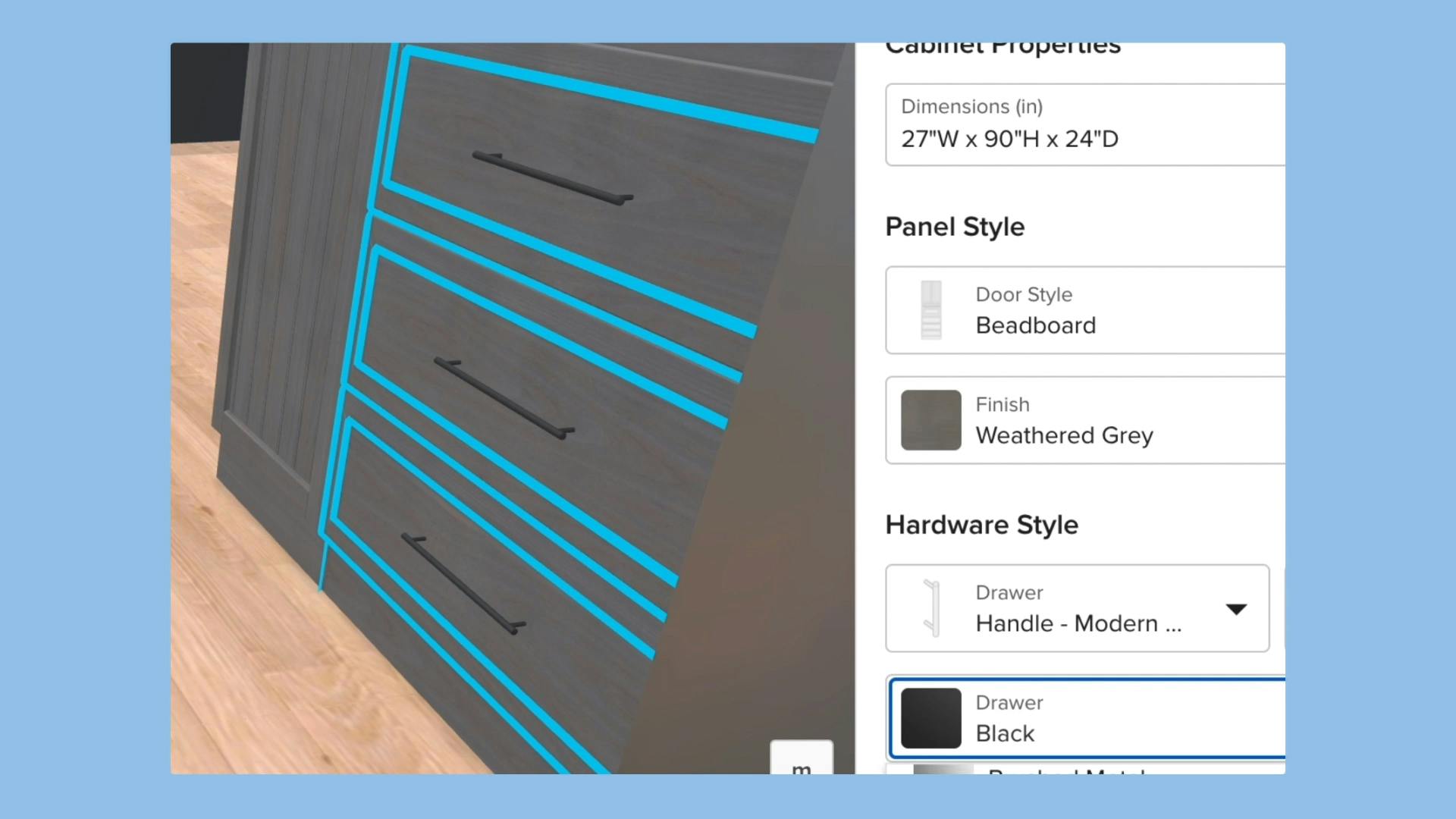 Winning and Upselling Clients
Lindsay has become a power user of Houzz Pro's 3D Floor Planning tool. "Elon takes pictures and measurements of the area.Then I can use the 3D planner to set the design up for the client to really see the space not only in the 2D overview, but in the 3D dollhouse view. That's my favorite view, because I can go in there and lay out the kitchen design with exactly the cabinets and countertops similar to what the client has picked out. I can add the bar stools and the lighting, and they can really see their space. It's so easy to use I can do it right on site with the client. The 3D tool helps us to win jobs because they can see what they're going to be paying for, and it helps them move forward with their projects and spend money on upgrades."
Lindsay also relies on Houzz Pro to build and maintain their company website. "That took a huge load off of us. I'm able to send current pictures of jobs, finished projects, before and afters, all into our Houzz rep, and she loads it onto our website and we click on there and Bam, there's the project and it's a great layout. I believe we're saving about 350 dollars a month on the website alone."
The Outcome: A Better Business and Marriage
Having everything in one has really helped Kimber Homes grow. Says Lindsay "When it comes to owning your own business, you just never know what's going to happen. There's not a lot you can control. But with Houzz Pro, we truly can take control of what's going on in our business. We pay monthly for the website, for the CRM, for the marketing, for the 3D design, for leads. Some of our best clients have come from Houzz. "
"We constantly wear multiple hats, but with Houzz Pro we have the tools to help us with every job. And now that we have Houzz Pro, there aren't any arguments between us because I'm not getting on him. 'Did you get a signed contract? Where's the paperwork?' We don't have to worry about that any longer. It's probably improved our marriage."
Join the conversation by commenting or asking a question below. The Houzz team reads every single comment, and we'll get back to you by email if you need us!

Want advice delivered to your inbox?
Unlock industry insights and updates for contractors and design pros
By signing up, I agree to the Houzz Terms of Use and Privacy Policy and that Houzz may use my information to contact me about relevant content, products, and services.