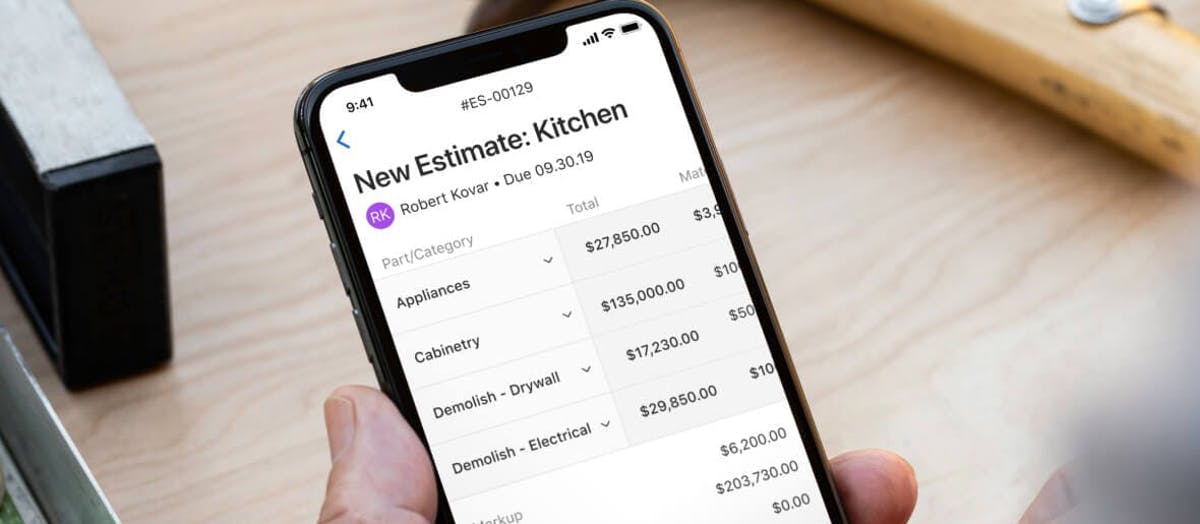 On an average day, you can summon a car to pick you up, you can have dinner brought to your door, and you can even manage your business from your phone. Mobile apps have transformed the way we live our daily lives, with the annual app revenue in 2020 reaching a whopping $112 billion.
Tens of thousands of successful home design or construction professionals like you know that all-in-one software solutions like Houzz Pro have revolutionized the way you run your business. But what will give you even more of an edge is the ability to manage your business on the go – which is where Houzz Pro mobile app comes in. 
Houzz Pro mobile app brings useful tools right to your fingertips, so you can communicate with clients and stay productive from wherever you are. Houzz Pro app increases productivity, efficiency and reliability for home professionals everywhere.
Here's what you can do with Houzz's Pros mobile app: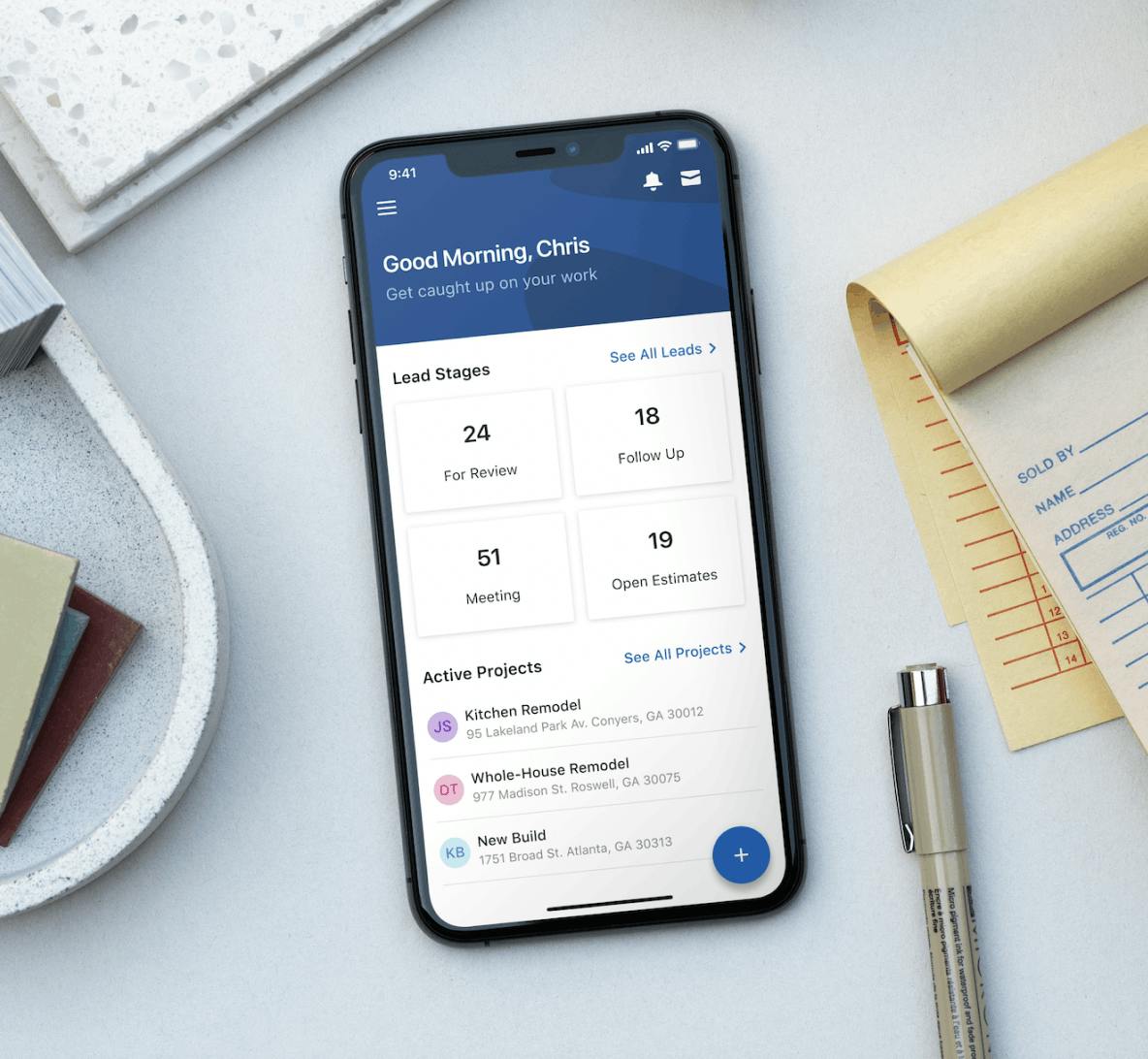 Manage leads
The mobile app allows you to manage leads from creation to project completion. For example,  you can respond to a lead as soon as it comes in - making it more likely for you to connect with the homeowner and ultimately win their project. The app also features a lead inbox with messaging tools, so you can reply promptly. According to InsideSales, 30-50% of leads are closed by whoever follows up first, which is why it's so important to be able to communicate with them on the go. Over 79% of leads don't convert to sales, with a lack of lead nurturing as the leading cause. With the app, you don't have to wait until you're home to follow up on a lead, which increases your chance of converting those leads to clients.
Visualize ideas to clients 
The Houzz Pro app also has a unique built-in option: a new floor plan measurement tool that allows designers to create 2D floor plans and convert them to a 3D/Dollhouse view. Using the app, you can scan the room, take instant measurements and create floor plans to scale. Pros can also save and modify these plans in the Houzz Pro 3D floor planner on a desktop, helping clients visualize how their redesigned spaces will look.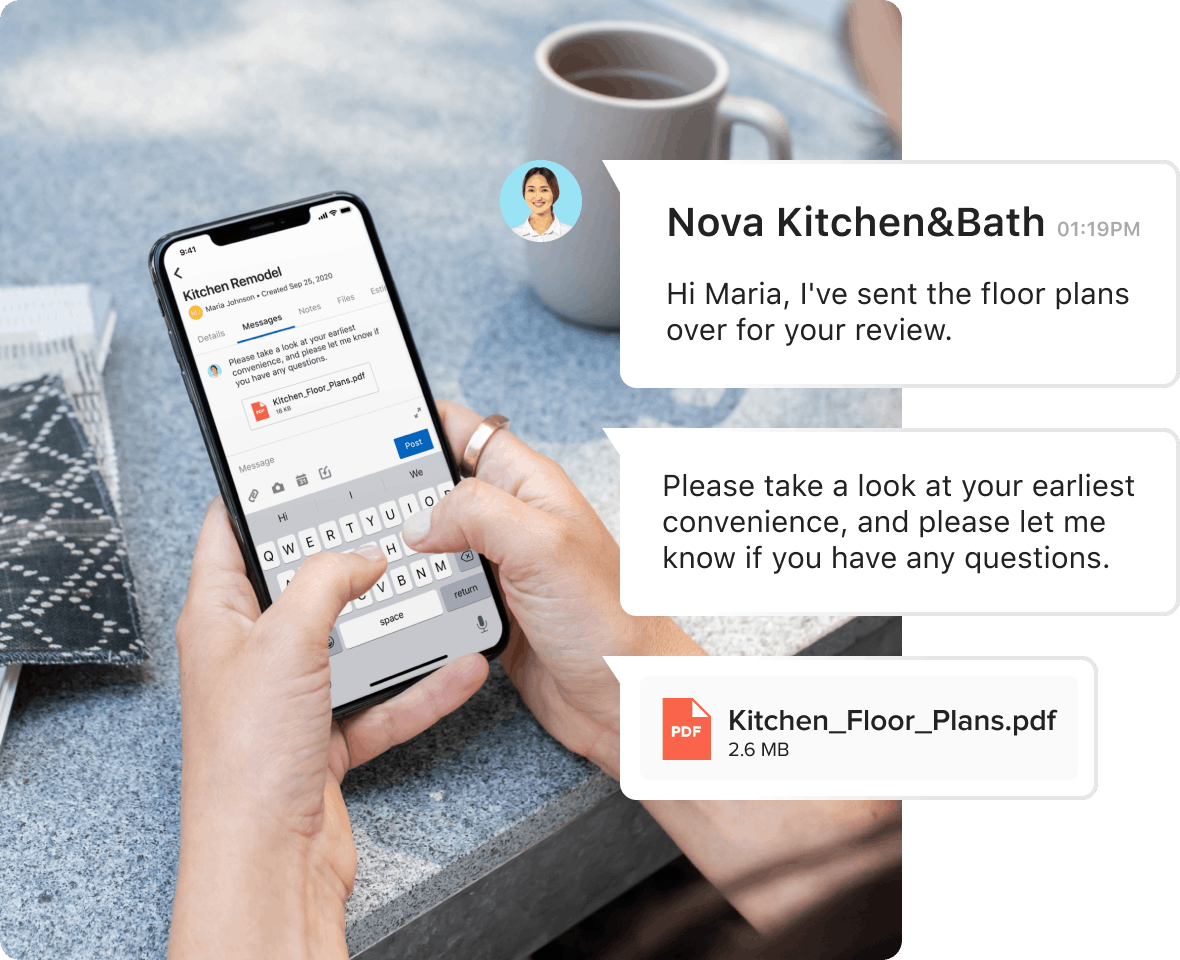 Create and share estimates and proposals
Studies show that businesses that don't create accurate estimates can see a decrease of between 10-20% in productivity because of time spent on changes. Houzz Pro mobile app provides you access to local cost data for materials and labor, so you can accurately design your estimates and proposals relevant to your geographic location. Moreover, Houzz Pro build estimates and proposals are professionally branded, and can be easily shared online for client approval from any device. You can save time by using saved templates for any future needs.
With Houzz Pro mobile app you can also revert construction cost overruns with easy-to-use change orders. You can also track and get online approval for changes from original estimates. The ability to do this on the go speeds up the process and keeps projects moving.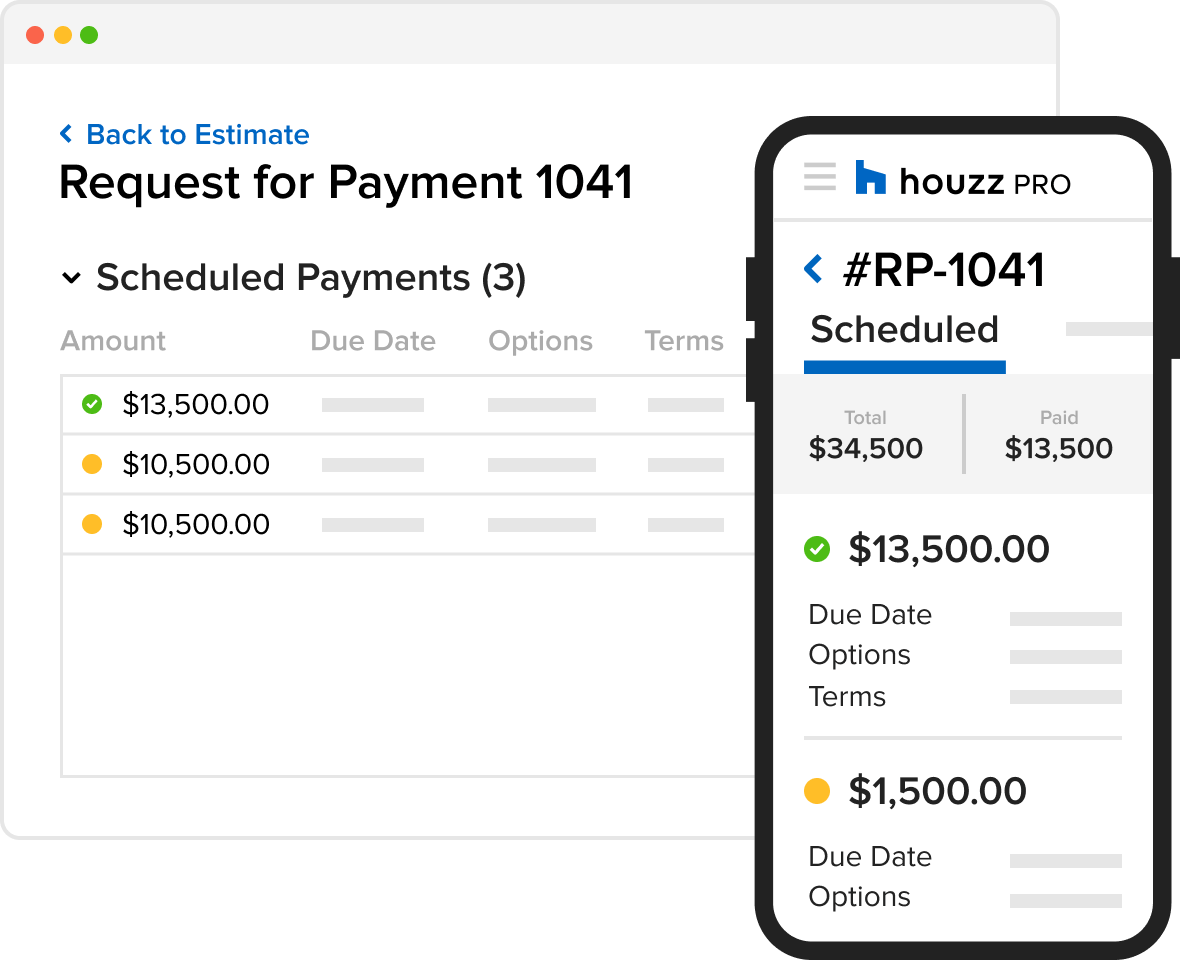 Get paid online
The mobile app makes getting paid quick and easy. With the tap of a button, you can turn estimates and proposals into invoices, and send those to clients for payment. You can also track all of your time and expenses, so you can make sure you aren't losing money on small things that you forget to bill for. The app helps you to create streamlined, easily understandable invoices that won't generate hesitation from clients and ensure you get paid on time. You can clearly outline the details on your terms, which will foster trust among your clients. 
Houzz Pro mobile app will streamline the way you work and increase productivity. With smartphones ruling the way we live and work, those who do not adapt and evolve might be left behind, but we are here to help you stay ahead of the curve!
Download Houzz Pro app to your mobile device today to manage your business with many tools at your fingertips.
Join the conversation by commenting or asking a question below. The Houzz team reads every single comment, and we'll get back to you by email if you need us!

Want advice delivered to your inbox?
Unlock industry insights and updates for contractors and design pros
By signing up, I agree to the Houzz Terms of Use and Privacy Policy and that Houzz may use my information to contact me about relevant content, products, and services.