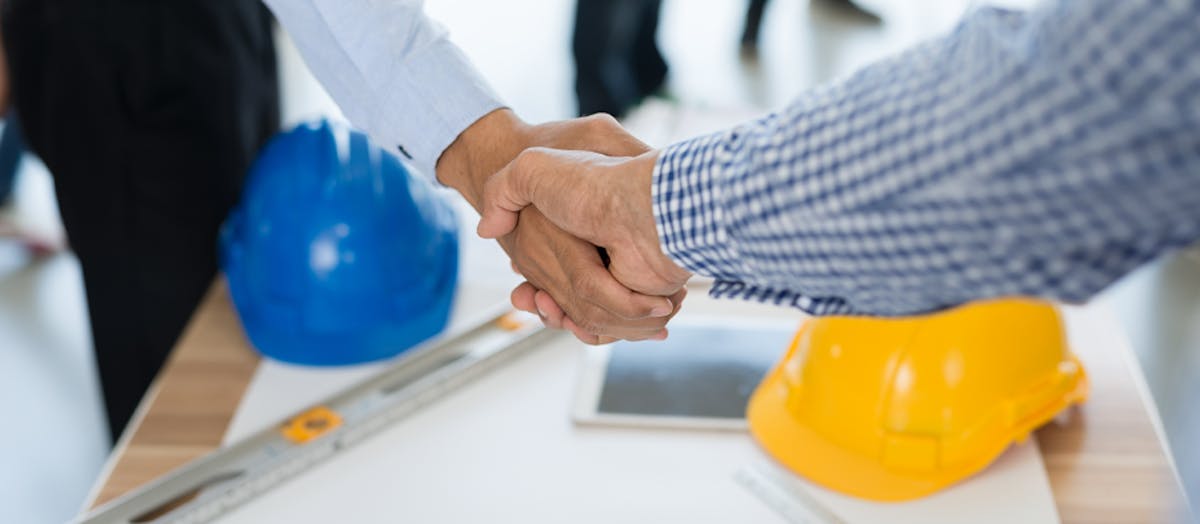 Homeowners around the world use Houzz to get home improvement ideas, purchase products, plan their projects, and hire local professionals. Let's learn more about the channels that Houzz provides pros to get their businesses in front of homeowners hiring local pros today.
Home remodeling and design professionals can get a profile on Houzz for free. 

If you'd like a Houzz profile, sign up for Houzz Pro and complete your profile. Your profile should include the basics including your company name, category, contact information, the areas that your business serves, and the services that you provide. 

You get what you put into your profile, so you should do your best to do your business justice by uploading project photos, getting past clients to write a review for you, and making sure that your Houzz profile communicates why homeowners should hire you. Create a Free Profile


Creating a professional profile on Houzz automatically lists your business in the Find Professionals directory. 

The Houzz Find Professionals directory helps thousands of homeowners connect with local professionals every day. Homeowners can search for pros on the Houzz website and on the award-winning mobile app. When homeowners search for pros on Houzz, our technology automatically detects where homeowners are located so that their searches will pull up pros in their area. Homeowners can also enter any zip code, or city to change the search criteria. 

Tip: make sure that your Houzz profile is as complete as possible, and that you have selected all of the services that you offer. This will help ensure that your business can appear in Houzz search results to homeowners who are looking for any of the services you provide. 


Our Houzz Pro Essential package includes premium marketing features that build trust and attract homeowners

Your online presence is your calling card. Houzz Pro gives you a powerful way to give homeowner the confidence they need to reach out. Houzz Pro Essential includes a beautiful, professional website we build for you, premium features for your Houzz Profile including a marketing video, highlights in your directory listing, and so much more. Plus you can try it risk free with our free trial program.


Sponsored placements are part of local advertising, which we offer to our Houzz Pro Ultimate members. 

The photo stream is one of the most popular Houzz features. It's where millions of homeowners start dreaming up ideas for their upcoming renovation journey by browsing, searching, and saving photos of the spaces and work that they love. Photo stream helps homeowners get inspired, imagine the possibilities, and discover and connect with pros on Houzz. 

Every photo on Houzz gives credit to the pro who did the work. Photos directly link to the right pro's profile on Houzz, so that homeowners can view more of that pro's work, learn about their business, view their videos, and reach out by phone or email - all just a click away from each and every photo. Sponsored placements boost a pro's visibility on Houzz in the photo stream, and surface their photos to targeted homeowners who live in their area. 


Project Match is a premium feature for our Houzz Pro Ultimate members where we match pros with homeowners based on a questionnaire that homeowners complete about their project. 

In addition to searching for pros in the Find Professionals directory, homeowners have the option of completing a questionnaire called Project Match that asks for information about the project that they have in mind. This questionnaire asks homeowners for their location, budget, the services that they're looking for, the current status of their project, when they want to get started, and more. 

When the homeowner finishes the questionnaire and submits it, our matching technology produces up to 5 matched pros. The homeowner receives the contact information and Houzz profiles of those pros so that they can explore working with them, and vice versa. 

Interested in being matched with hiring homeowners near you? Talk to Sales about Houzz Pro Ultimate. 


Live Connections is a premium service for our Houzz Pro Ultimate members that facilitates real-time connections over the phone with pre-screened homeowners. 

Research shows that If you respond to a potential client within five minutes of receiving a message, it increases your chances of reaching that person by 100 times compared with responding after 30 minutes. Live Connections is a service to help our pros close that gap and connect with homeowners in real time.  

So how does Live Connections work? A Houzz Concierge Representative will verify a homeowner's project request by phone, then contact pros who are a fit to see who is available to speak to the homeowner at that time. Our goal is to connect pros with homeowners directly so that they can talk about the project on the spot. When Live Connections calls you (you can also opt-in to receive notifications by text when homeowners are live on the phone ready to speak with you), you can chat with the Houzz Concierge rep about the project and decide if you'd like to be connected with the homeowner directly. 


All pros on Houzz have the chance to be hand-picked by the Houzz team to be featured in articles written by our Editorial team. 

Articles written by the Houzz Editorial team get thousands of views and are read by our expansive homeowner community, and promoted in email newsletters. Nearly every article that the Editorial team publishes showcases the outstanding work of pros on Houzz, with direct attribution to the pro whose work is highlighted. Homeowners have the ability to view that pro's profile and learn more about the pro's business by clicking through to their profile. 

The more photos you add to your Houzz profile, the more chances you have to be featured on Houzz. Featured pros not only get free exposure to more homeowners on Houzz, but they also receive a special signifier on their profile to show off their achievement. Happy photo uploading! 
More From Houzz Pro Learn