How to Deal With the Always-On Client
As the times change, so do consumer behavior and expectations. With the rise of instantaneous communication methods and the ubiquity of internet-connected smartphones, it's very easy to constantly stay in touch through a variety of channels. In turn, more consumers are expecting brands and companies they patronize to be available at all hours of the day.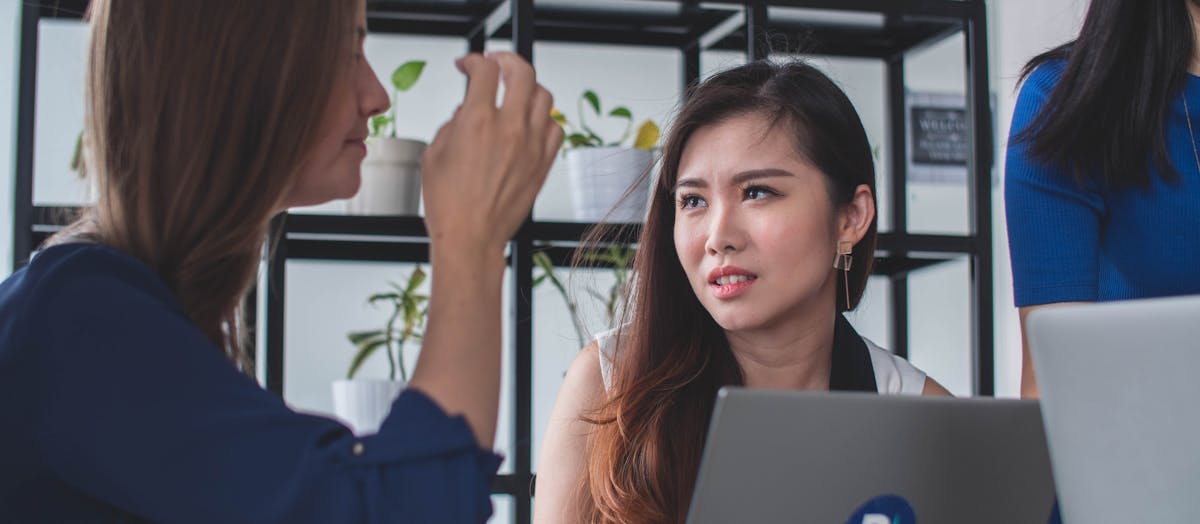 While it may be easier for large companies to meet consumer needs and preferences for expanded times and modes of communication, it can be challenging for small businesses to do the same. So how do you deal with a client that is "always on"—texting, emailing, or calling you at all hours of the day? How can you set the right boundaries with clients?
In this article, we'll share tips from other home renovation and design professionals in the Houzz community about how they proactively manage clients who are overly eager to communicate and strategies they use to meet these customers' needs.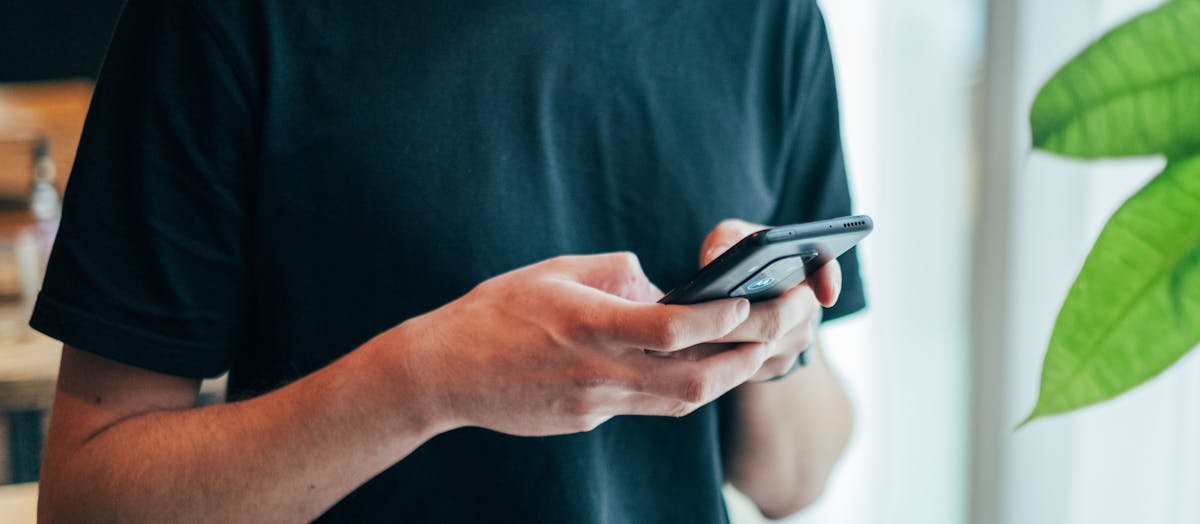 Be Proactive
Understand The Client's Needs
Let's first address an important factor in client/home improvement professional relationships. A common sentiment shared by some home renovation professionals is that if the potential client doesn't respect the professional's business hours, it's an indicator they may be tricky to work with. While there may be some truth in this, having this attitude could mean you lose the opportunity to work with good clients.
When working with a client who communicates outside of business hours, keep in mind it may be that he or she is unable to connect during regular business hours. This could be for a variety of reasons ranging from having professions that aren't in front of computers or near phones to being constantly on the go and traveling. Regardless of why, some clients may warrant exceptions for some instances.
"We are providing a personal service to individuals, Business to Consumer, not Business to Business. The project is part of our client's personal life and they'll want to limit the amount the project distracts them from their business life to a reasonable degree. Given that, I don't have a problem with a client sending emails, texts, or leaving voicemails outside business hours, and I don't even mind occasional meetings or conversations outside of business hours. But understand that the client sending messages outside of business hours is not the same as the client expecting you to be available outside of business hours." Joe Williams, Williams Partnership: Architecture
"If you are doing custom high-end work then you are going to cater to successful and wealthy people who are busy, and the design/build project may not be priority one on their list." Michael Gambino, Gambino Landscape Lighting
Separate Business Communication
Separating your business and personal communication channels can be a way to give yourself space from clients who are eager to communicate. As many small business owners are looking for ways to keep their overhead low, they may choose to do business from their personal cell phone, computer, or their home. But with this overlap, it makes it hard to avoid business communication during your personal time.
A study from The Ladders of small business owners found that one of the reasons for reduced work-life balance is because people are able to be in touch on work-related matters outside of work hours. As such, you may find it beneficial to purposely make yourself less accessible outside of work. If you can afford the increase in your overhead costs, consider investing in a separate business phone line. It'll allow you to disconnect and let messages to go to voicemail while letting you have your personal phone for your non-business communication needs.
"Barrier walls have always been difficult to enforce. The best answer is to turn off the phone, ignore it, and have a personal phone for friends and family. To be fair, the barrier will be down the first time you send a text or email before or after your normal business hours. Put the email in drafts, don't send that text until you open the shop. There is no going back if you do, and a failure to discipline yourself is just the permission slip clients are secretly looking for." Jan Moyer, Interior Designer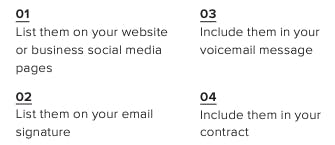 Define Business Hours
Sometimes, preventing communication overload outside of work hours is as simple as reminding clients about the appropriate hours for client communication. It's a polite way to proactively inform clients when they can expect you to be reachable and can be especially helpful if you ever work with a client from another time zone.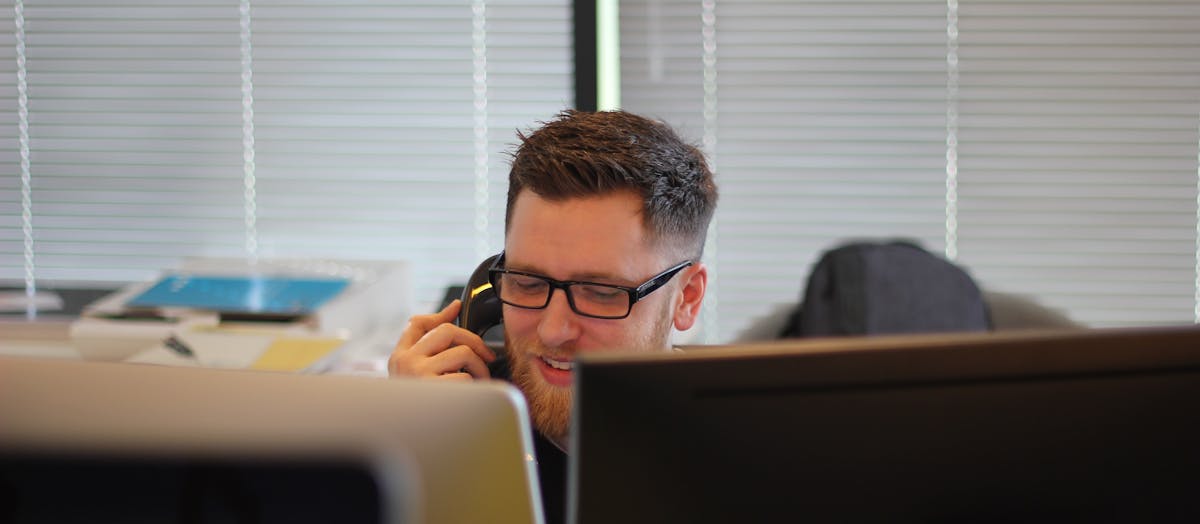 And in turn, ask about your clients' business hours, so you can understand if they align or not. You may discover they work the same schedule you do, have a recurring commitment that means they will be unavailable at a certain time, or maybe their schedule allows them some flexibility to communicate when you're in the office. This will also play into setting expectations—you can let them know they are free to review what you send over when they are off the clock, but that you'll respond to incoming communications the next business day.
"At times I may monitor my business line later than my usual working hours if I am expecting a call or text from a client on the West Coast as I feel it's only fair to accommodate their working hours if I am to ask the same of them. I also have my city and time zone clearly stated in my email signature." Eric Pedersen, EP Visualz - 3D Rendering for Homes & Landscapes
Define Appropriate Communication
Clients, especially those who are new to the renovation process, may not be aware of what's considered appropriate to justify a discussion outside of standard business hours. Issues that are common in the renovation process for an experienced professional to handle the next business day may seem critical or urgent to some clients.
For these scenarios, let them know which issues warrant discussing after hours and which issues are less critical and can wait until the next business day. You could also suggest the method of communication that's best suited for that issue.
"Charging and keeping track of texts can be tricky. I have started to request clients put all requests in an email so I have a better way to track. This eliminates getting texts at off hours and keeps things more businesslike in my view." Sylvia Mager, Stylehaven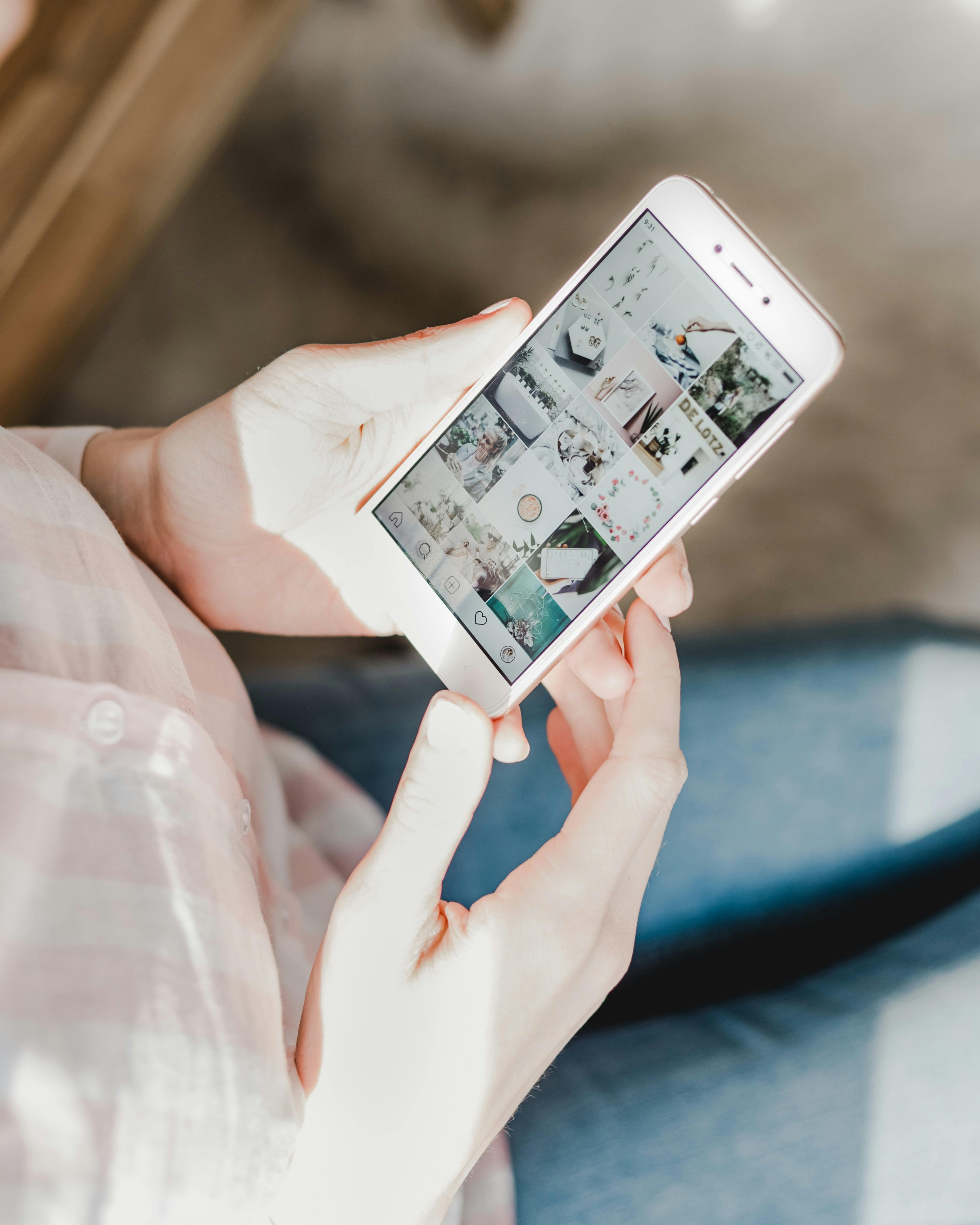 "It's important to set up clear boundaries with clients. I make it clear to clients that unless it is an emergency (and I then define an emergency), I will not respond to messages outside of work hours." Sina Sadeddin, Sina Sadeddin Architectural Design
Meeting Needs
Automate Communication
Leveraging technology to meet a client's communication needs and preferences can help you provide the quality of service your clients are looking for while reducing the time you need to spend on work communications during your personal time. Automating communication gives you the peace of mind that client emails are acknowledged and most of this technology is likely already included in the email product or service you're using.
Email autoresponders, for example, are becoming much more common. A MarketingSherpa study of over 1,000 marketers found that 50% use an automatic "welcome" email. For incoming communications during your off hours, set your email to automatically respond and inform the client that you'll review their message the next business day. You could make this email even more engaging by including links to interesting articles that will allow them to continue to research. This way, the client feels like they get a more meaningful response.
If you want to send a more personalized reply than an autoresponder can provide, but don't want to open the floodgates of communication, you can use a "send later" feature on your email. It allows you to address the message in the moment but because it's not delivered until later, it sets the expectation that the homeowner should not expect instant responses.
"Too many times I get slammed on a Monday morning and forget to deal with a weekend email. Suddenly it's Wednesday and it's now an ice cold lead. So now when I read the email on a weekend, I write up a reply but use Boomerang to set it to send after we 'open' on Monday morning. Set it and forget it. Establishing boundaries is a good thing." Dave Marciniak, Revolutionary Gardens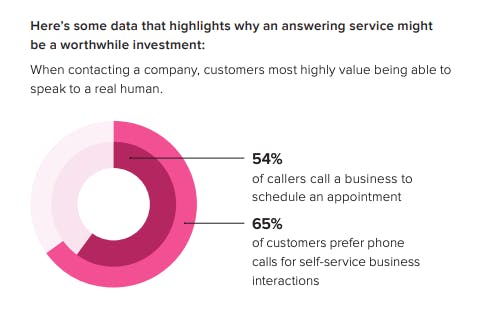 Use a Virtual Receptionist
Another option to automating communication is to have an answering system or virtual receptionist to help actively handle client communications outside of your hours. Your clients will still have a chance to speak with a live person, and the agents may be able to assist callers with certain issues.
The real benefit is that an answering service provides a better experience. It's more personal to speak to someone live than to hear a recorded message requesting a caller leave a voicemail and wait for a return call. Customers don't necessarily expect to speak to the business owner, principal designer or general contractor when placing their first call to express interest—just a representative of the company. A virtual receptionist could help you connect with those customers who just cannot reach you during your regular business hours.
Depending on the level of service you need, the cost for a virtual receptionist could range from a few hundred to a few thousand dollars per month. This cost may be well worth the time you get to disconnect from work with the peace of mind that someone is handling incoming calls, or it could generate a good return on investment if you're able to close a new client by having someone available when they call.
Charge a Premium
For pros who don't mind some communication outside of the standard business hours, charging a premium for that time is a great way to keep it to a minimum while capturing additional revenue. The fee provides a disincentive for clients to contact you outside of your preferred hours while still allowing you to remain flexible enough to meet your clients' needs.
"In the last couple of years, I've noticed the expectation of evening and weekend time. As someone who values my family time, I struggled with how to manage that because saying no is really difficult for anyone in the service industry. So, I found a way to say yes. I now have evening and weekend rates that are almost double my regular rate. Far fewer people ask for that time now. So I know that if I'm going to take that time away from my family, I'm going to be compensated for it in a way that feels worthwhile." Heather Cleveland, Heather Cleveland Design
Enforce Your Boundaries
This next tip may go against the nature of any small business owner who wants to stay on top of all aspects of the business, but remember: if you don't want to communicate outside of your designated work hours, you're not under any obligation to do so.
Set the boundaries in the beginning of the project by defining the appropriate times and channels of communication and letting clients know when they can expect you to be accessible. If you make it clear and are responsive when you say you will be, the client should be less likely to feel neglected or upset when they don't hear from you in your free time.
Simply wait to respond to that call, text message, or email until the next business day. There's a good chance the client won't mind, and if they do, it's an opportunity to reinforce your boundaries by reminding them that the communication came in during your personal time. Even though you are a service provider, you can be in control of your boundaries.
"I've had a couple of homeowners who have endlessly texted on the weekends. If it's an emergency, which it usually isn't, I will not respond until Monday morning. But these were people who could text all day. If I thought the message was coming from someone who can ask a question and be done with it, I will answer." Janeane Severyns, Kane Home Cabinetry and Design
"At the beginning of the project, I bring up my business hours, saying, 'I can schedule an interview during such and such hours'. I reiterate during the first interview, and I'll say, 'Feel free to email me at any time, but please understand I will respond during working hours.' For the most part, my clients understand and respect my after work unavailability." Tali Hardonag, Architect
Closing Thoughts
It can be quite a compliment when a client is so eager to reach out to you that they just can't wait until business hours, but for small business owners, it may become overly burdensome to be on call 24 hours a day. Hopefully with the strategies in this eBook, you can find a way to set communication boundaries that work for you and your business.
If you're looking to build your pipeline of projects and manage them more efficiently, consider signing up for Houzz Pro. Our project collaboration tools like the Client Dashboard allow you to give your clients a holistic view of their project, giving them the transparency and collaboration the want in a branded and impressive way. We'll also help you manage your digital presence with a website and enhanced exposure of your Houzz profile with all premium features unlocked so you can attract your target clients.
To learn more, contact sales.
"Houzz has been such a great way to gain exposure, promote myself within my area, and connect with clients nearby. The monthly fee has more than paid for itself and the way the profiles are set up are a great way to showcase my work. My client success manager has also been a great resource and direct contact for helping grow my business and I could not be happier!" Claire Zee, Interior Designer