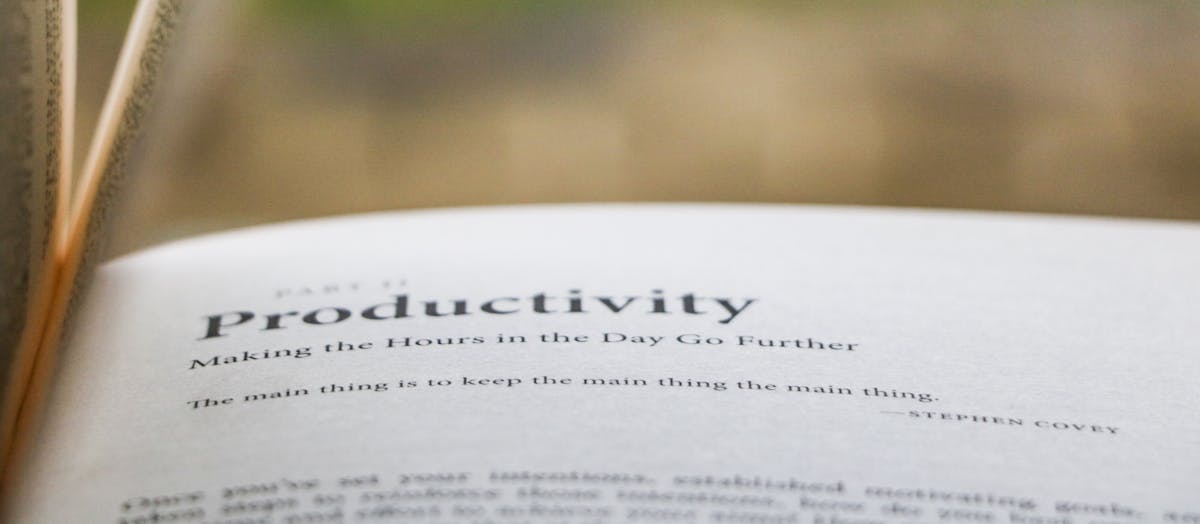 Like many independent or small business owners, you probably wear many hats (or maybe even all the hats) within your company. This often means dividing your time between your craft and other administrative or business operations.
While admin or operational jobs are essential to keeping a business running, they also take up valuable time you could be using on other projects—projects that generate revenue.
In this article, pros share their tips for finding creative ways to be more productive so they can spend time focusing on the jobs they enjoy the most or generate more revenue.
"The key is identifying your own strengths versus what can be delegated." Yekii Killion, Black Cat Interiors.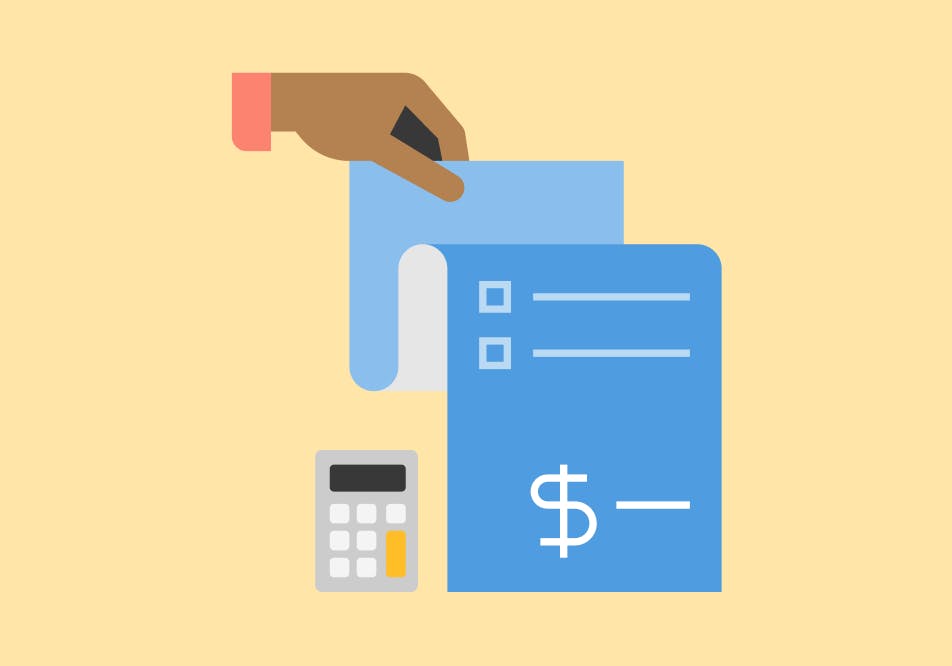 1. Create repeatable processes
"The key to scaling a business is to create workflows that are standardized and repeatable." says Bryan Payne a custom builder and owner of Many Mansions
For example, having an estimate builder that is based on re-usable templates. Or a proposal tool that pulls products from a living, online library, can save hours of time.
"I dedicate time in my daily schedule for email. At the beginning of the day I determine what is urgent enough to answer right away, and what can wait until the end of the day. Now I'm not spending all day trying to dwindle my inbox down." Celeste Jackson, Celeste Jackson Interiors
Having a consistent lead screening process when handling new inquiries can help you identify only those clients who fit your ideal client profile. When calls come in, use a questionnaire to determine the project's scope, location, budget, timeline, and the potential client's expectations.
"Declining projects that aren't the right fit frees up time to work on projects that are—projects that you're good at, that you can earn a reasonable profit from, and that produce happy clients who promote you to their friends." Timothy Cleary, Charles Ross Homes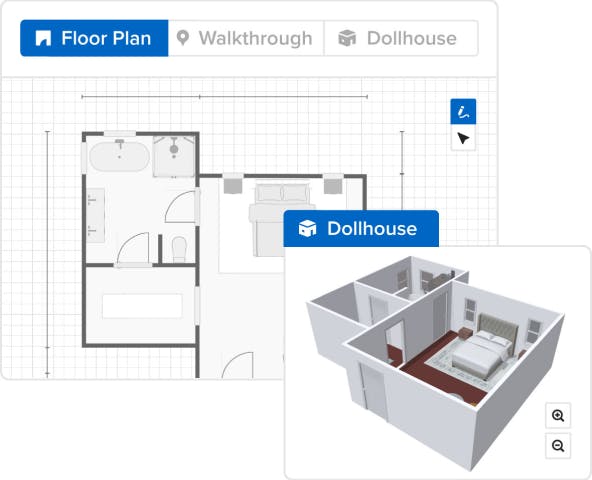 2. Get on the Same Page Faster
Many pros start Ideabooks with their clients and encourage them to save photos of their research to it. Doing so can help you get on the same page with your client quickly. When clients share visuals of what they like, you can understand their desired outcome for their project, even if they can't verbalize the exact style or look they want.
Not only can Ideabooks be used remotely, but whenever is convenient for each of you. This can help eliminate unnecessary back-and-forth between you and your clients.
Houzz Pro subscribers have 3D floor plan and mood board tools that allow them to give clients a preview of their design.
"Without Ideabooks, clients would have a hard time describing what they wanted. We would generate a rough sketch and then refine based on feedback. This process could take weeks, but with Ideabooks it's much faster. Clients can pinpoint features or images that they like, and we can discern likes and dislikes to more easily draft a design that is to our client's liking." Kellee Dauner, McAdams Remodeling & Design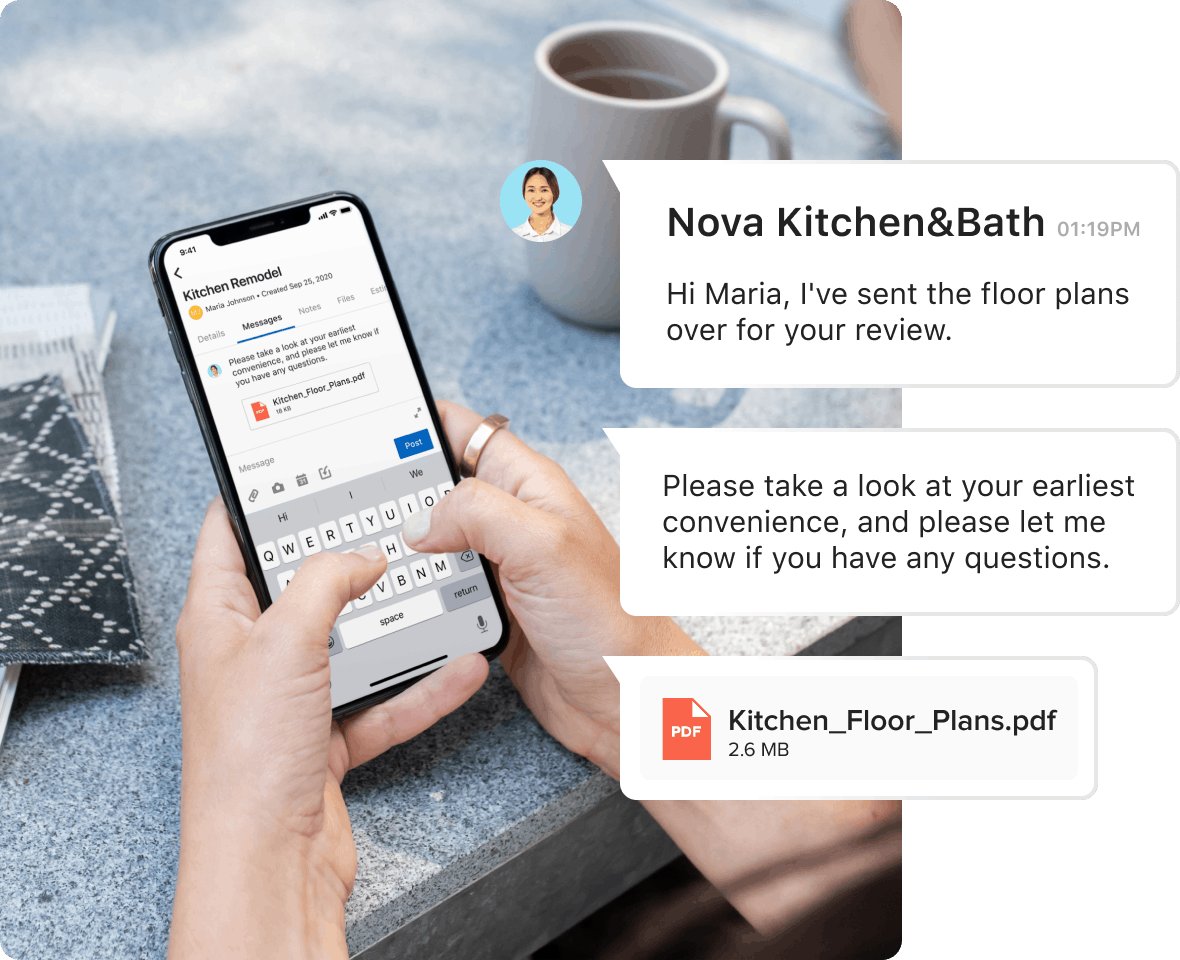 3. Streamline communications
Creating email template form letters that can be used over and over for common situations (like requesting reviews or responding to new inquiries) can save you time from writing out the same letter multiple times. Keep all of your templates in a document on your computer and copy and paste as needed.
Studies show that responding to inquiries within one hour increases your chances of having a meaningful conversation with the decision maker by seven times. However, we know it's not always realistic to respond in detail right away, so consider setting up automatic responses to emails or inquiries that come in after hours to satisfy the potential client's need to know that their message was received, while giving you time to wrap up what you're doing.
Houzz Pro members get access to inquiries from homeowners on Houzz, and with the mobile app, we'll send you notifications whenever you get a new message. You can use the lead management tool to easily communicate and begin the sales process.
"When a potential client fills out the interest form on our website, we have an automatic email response that says we will get back to them within 48 hours, which accounts for weekends and when we are on the road. We get 75% of our new client contacts this way, and the automatic response gives us some breathing room to schedule the initial consult call where we can most effectively sell our services." Bridget McMullin, The McMullin Design Group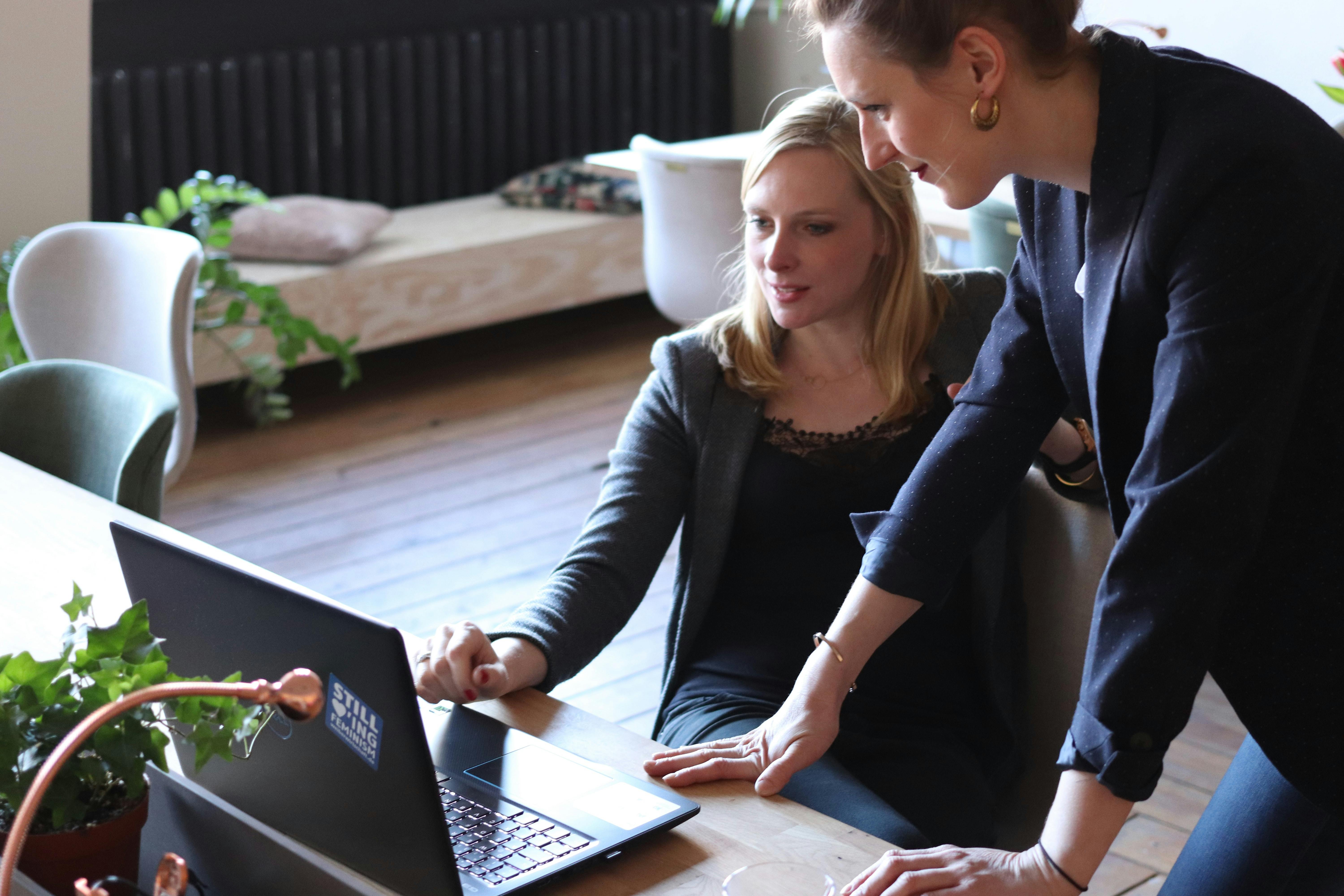 4. Outsource
Enlisting another professional to provide services that you're slower at because it's not your primary skillset can help free you up to focus on your areas of expertise. Keep a directory of past pros whom you've met or worked with in the past so you can reach out to them in a pinch.
"I use freelance draftsmen when I get overloaded and need help meeting a deadline. Freelancers carry out the pragmatic stuff I don't have time for, so I can work with the other pros involved on a project and manage my business." William Rossoto, Rossoto Art LLC
Houzz Pro Essential and Ultimate subscriptions include a beautiful, professional website that is search and mobile-friendly, saving you time and money. It pulls content like photos and reviews directly from your Houzz profile so your information and brand are always current.
For free help with sourcing products, the Houzz Trade Program offers a team of dedicated sourcing specialists who can recommend products and put together quotes based on your requests. In addition to securing the best trade discounts for you on millions of products, our team can coordinate order consolidation and timely shipping that works with your deadlines. Learn more about the Houzz Trade Program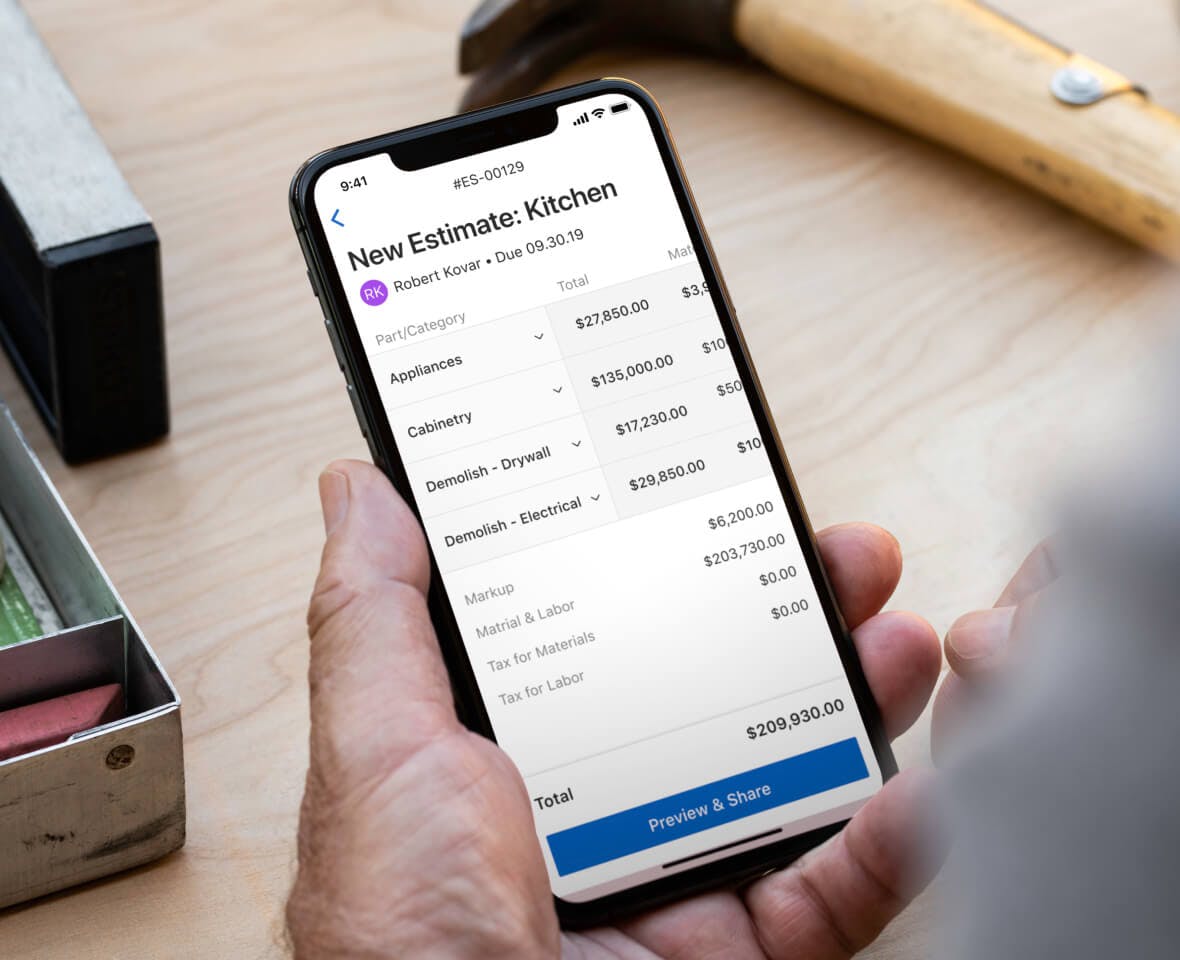 5. Share the Workload with Houzz Pro
If you want to spend more time on your core competency and less on administrative tasks, Houzz Pro can help with marketing, project management, estimate and proposal building and so much more. Only Houzz Pro includes everything you need in one, easy to use tool.
I use Houzz Pro daily, to organize projects, to communicate with clients via messaging, to invoice. I use Houzz Pro to source products, for accounting and Quickbooks integration and talking to my accountant. It really helps me get my entire life together and keeps me on track. There's not a day that goes by when I'm not in Houzz Pro. Because I can manage myself better with Houzz Pro, I'm able to take on more and grow. - Lina Norell Designs
I am in love. For a professional like me who is multi-tasking constantly, it brings my professionalism and business to the next level. It gives me more quality time to do quality work for my clients, versus just trying to survive and get stuff done. - Kim Harvey, KLLP Home Service
Whether you're looking to make each project more profitable, or take on more projects, Houzz Pro can help you work toward your goals by optimizing your operations. Learn more or start your free trial.