While 2020 was a year of unprecedented challenges for many small businesses, for John Hare it was the year he and his husband, Kelly Collum, launched their San Antonio, Texas-based design firm, Core Design. The couple, who have over 30 years of experience between them, were surprised at their success given the pandemic's effect on the economy. "We thought it was going to be slow, but it's been nonstop," Hare says. "I think we're up to about 14 clients now." As a new business, Core Design relies on all-in-one business management software to keep up with its growing demands.
Hare, who specializes in redesigning spaces that are both beautiful and functional, says the adoption of tech solutions that streamline the way he runs his businesses has been key to his success. He relies on Houzz Pro business management software to handle leads, estimate building, client collaboration, online payments, marketing and more. "I cannot imagine doing this type of work without Houzz Pro now," Hare says. "I've never had this amount of clients over the past 29 years at one time. When the internet was at its infancy, we didn't really integrate it into our business, but now we have no choice. The tools that Houzz Pro offers and the way that we can expand with it is terrific."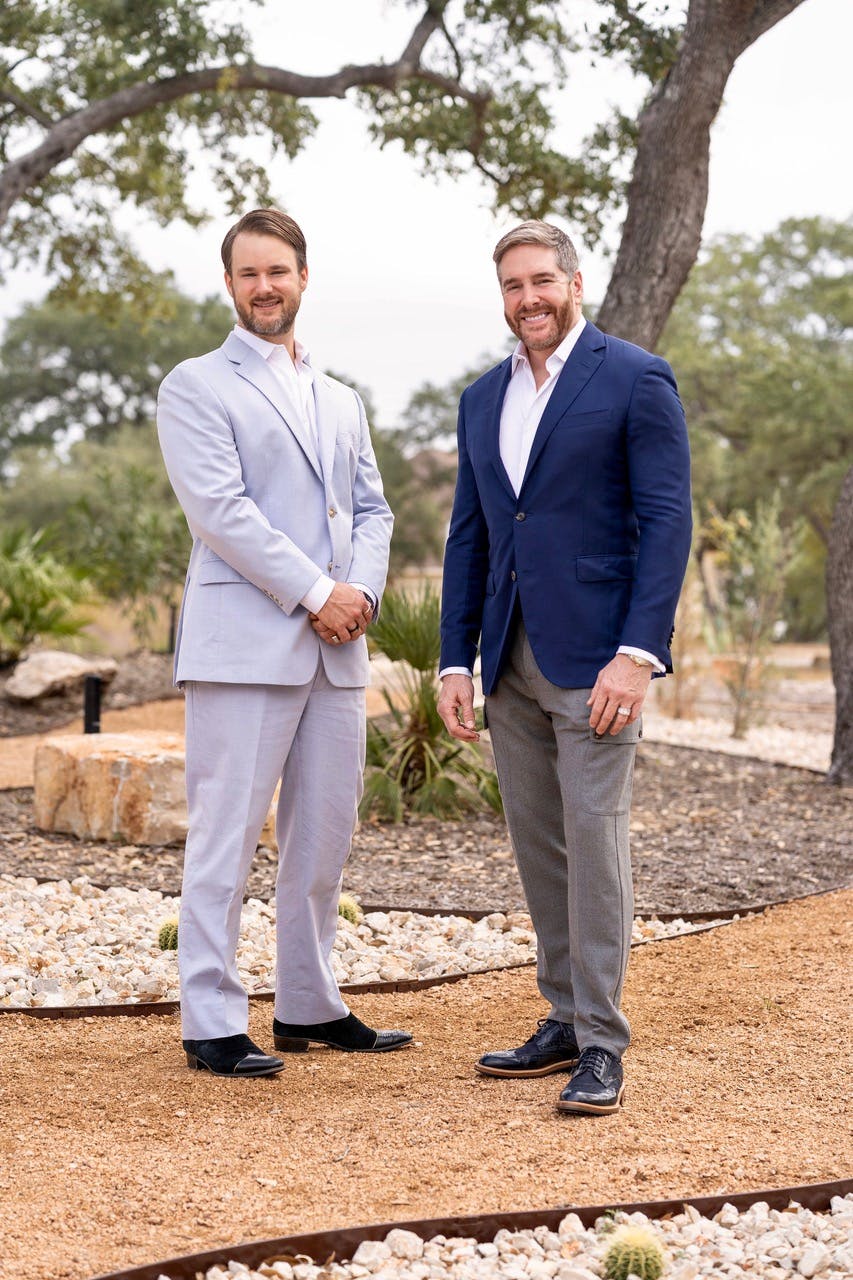 Hare uses Houzz Pro's digital tools for administrative and project management activities that would otherwise be time-consuming and laborious. For example, for sourcing products and building proposals and mood boards to send to clients, he's a big fan of the Houzz Pro Product Clipper tool, which allows you to save products from any site to your Product Library. "The clipper tool has made it extremely easy now to go out, find items on the internet and source them," Hare says. "The mood boards have the ability to get all of the styles and all of the products onto that PDF document and send it to clients." 
When it's time to help clients visualize his ideas, Hare uses Houzz Pro's walk-through renditions, Dollhouse view, 3D floor plans and mood boards. "We have the renditions, we have the walk-through, so we'll actually furnish the room as much as we can with line items," he says.
Asked to name his favorite Houzz Pro feature, Hare doesn't hesitate. "Benjamin," he says. Benjamin is his trade account manager, part of Houzz's Trade Program, which offers members trade-only pricing, with discounts of up to 50%, tailor-made quotes and customized business assistance, among other benefits. Hare likens the Trade Program to having your very own personal assistant, and he describes Benjamin as "somebody I can call day and night and he's there."
A big part of Hare's workflow is sourcing products online, trying to find the best quality at the best price for his clients. "Most of the time I'm in front of the computer, designing, sourcing," he says. "But I am not a super fan of sitting in front of a computer and sourcing." 
That's where the Houzz Trade Program and account manager Benjamin come in. "Benjamin knows the ins and outs of sourcing materials better than I do," Hare says. "I'll send him items that I'm needing, possibly photos. I'll even send the mood boards and the floor plans. The trust-building started very early because I was impressed with what he could zero in on and find what I wanted. It was almost perfect.  And he always does it at a better price." 
Hare credits the Trade Program for providing him with a "one-on-one relationship" with someone he can trust, and he  advises others considering the program to try it out, adding, "Have an idea of what you want to source with your client, what you want the space to look like, and then start trusting your account manager as far as getting those ideas implemented." Benjamin also helps Hare manage his delivery schedule and stay on track of his sourcing projects. "I check in with Benjamin for things that are outstanding and he's on top of it. He'll get back with me with status updates."
However, a trade account manager isn't the only perk that comes with the Trade Program membership. Members have access to upgraded shipping, such as Preferred Elite delivery, with a dynamic pricing based on order size and a simplified and elevated delivery experience. With Preferred Elite all items are delivered in one coordinated shipment, and on your scheduled date and time. Pros save time on any damage replacements, because Houzz Preferred Elite delivery managers carefully consolidate and damage inspect every item on the list. Moreover, items are delivered with a Full White Glove installation and assembly.  Additionally, trade members have access to priority ordering for back-ordered inventory There is also a referral program that allows you to offer 5% off to anyone in your network, while earning 5% back in Houzz Points for yourself on those purchases. No wonder pros that select this program find it extremely beneficial for the success of their business. 
Going forward, Hare plans to use Houzz Pro to build up his online portfolio and  presence. "We're lousy at social media. Absolutely the worst," he says with a laugh. "We understand that our Houzz Pro account does include some help with the website. We're very excited to get that going."
For those hoping to start their own business or maybe just improve their workflow, Hare highly recommends business management software solutions such as Houzz Pro. "You have everything under one roof," he says. "You have a one-stop-shop. It's easy and you have training, so you can piece everything together. You can go out, you can spend major money on software, but until you have something under one roof, you're not going to know the ease of it, so I highly recommend it."
When asked to share the most pressing issue on his mind, Hare doesn't waver: "It's customer satisfaction. What keeps me up at night is making the client happy," he says. "Where am I failing? What do I need to be doing? My wheels are constantly turning."
Join the conversation by commenting or asking a question below. The Houzz team reads every single comment, and we'll get back to you by email if you need us!