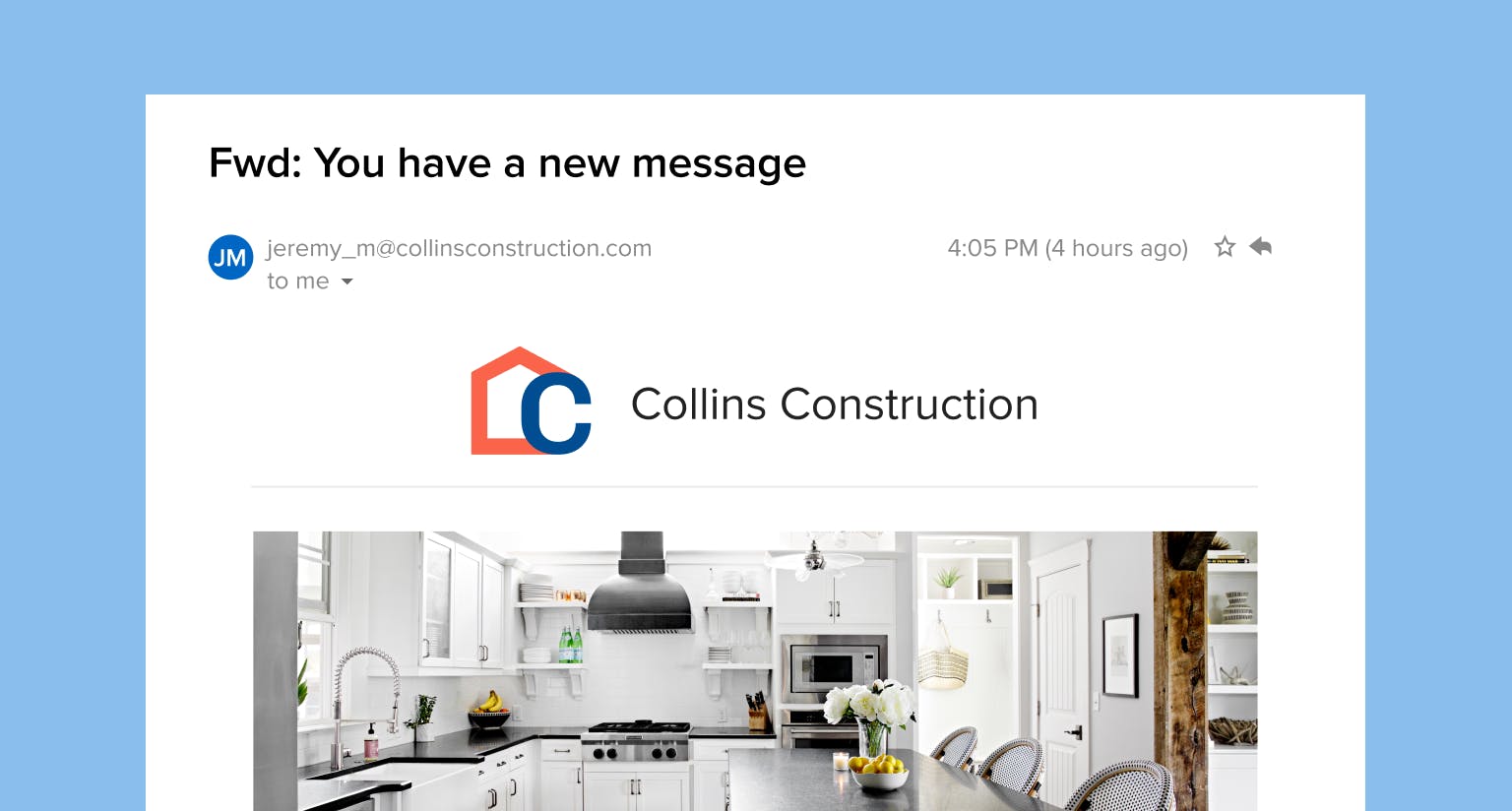 Calling all pros who are all about providing that top-notch customer experience! Sending emails through Houzz Pro just got better. Not only can you track and manage all your client communications in one centralized place, you can now also choose how you want your emails to appear.
You select from Default (the classic template we provide, Clean (Houzz branding is removed and your business name is featured), and Branded.
Branded emails are customizable, and can feature your logo, an image, and link to your Houzz profile and website.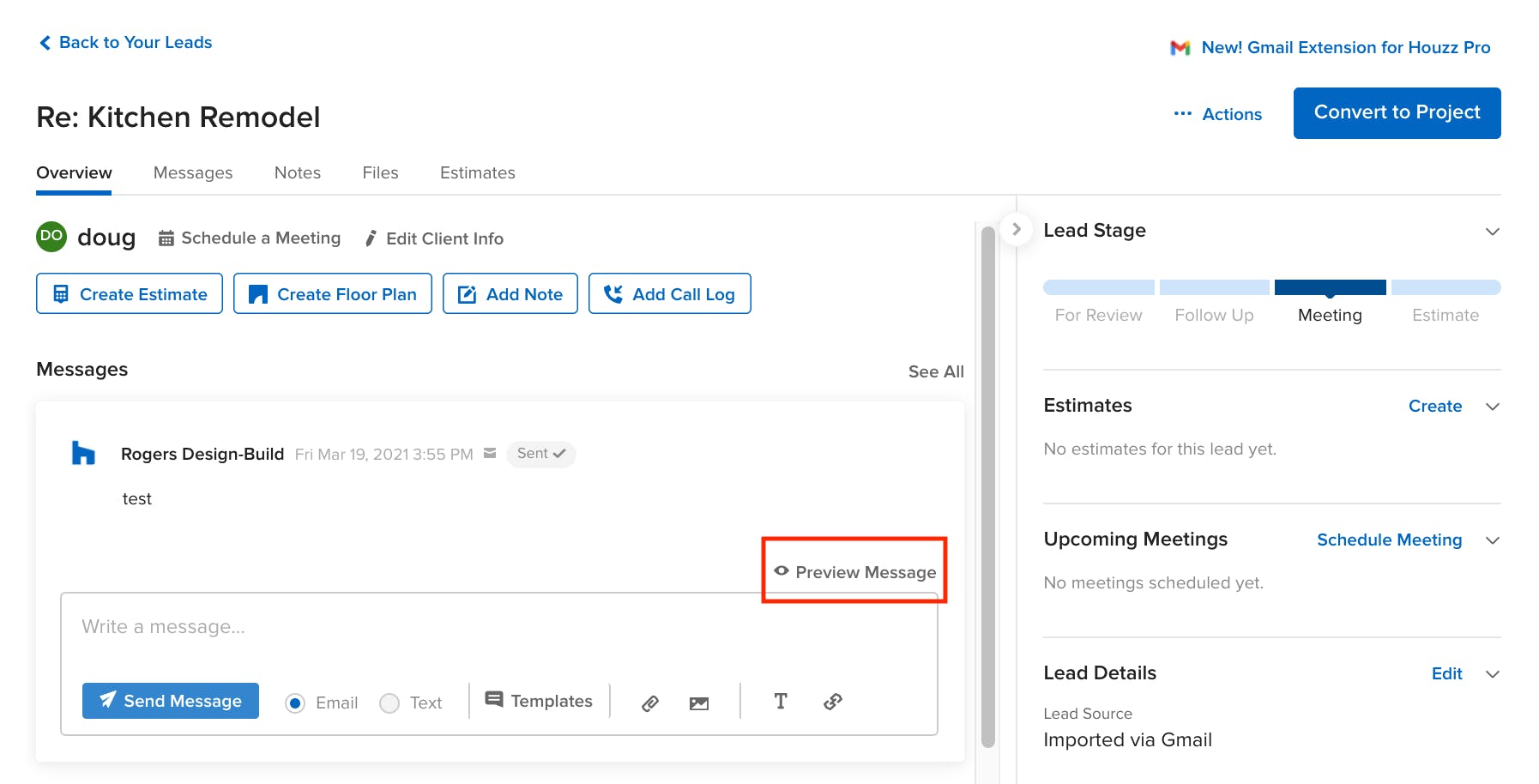 Send a branded email today by visiting the Houzz Pro CRM. Select a lead, then click "Preview Message." You'll see what your email will look like to your client. Select an email design option, then send your email - it's sure to make a great impression.
As a cherry on top, when you send emails through Houzz Pro, you'll know if your emails were viewed by your client ("read" will appear by the respective message).
Join the conversation by commenting or asking a question below. The Houzz team reads every single comment, and we'll get back to you by email if you need us!