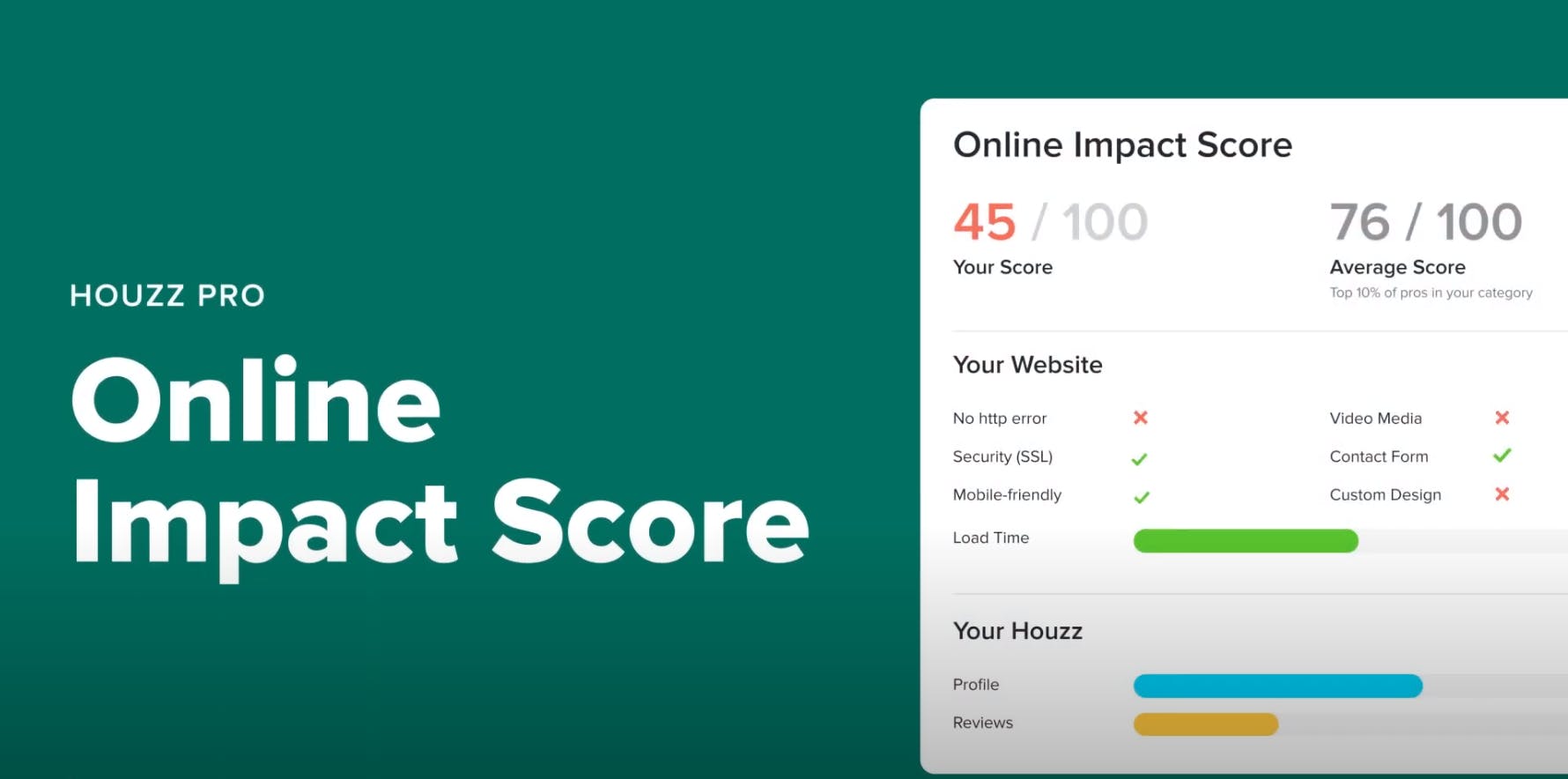 Millions of construction, remodeling, and design professionals around the world have profiles on Houzz - the number one site and app for improving and designing homes. Millions of homeowners visit Houzz each month to find inspiration for their project, and to hire the right pro to make their project a reality. 
Our Houzz Pro team is always thinking of new and improved ways to help our community of pros succeed and move their businesses forward, so we surveyed over 900 homeowners across the US who are either planning a project, in the middle of a project, or have recently completed a home renovation, design, or new home construction project. 
The results were striking. Learn more about what homeowners told us, and what we're now offering our pros as a response: 
Homeowners shared that construction and design professionals are often falling short when it comes to marketing their businesses and helping homeowners make a hiring decision
Over 70% of homeowners report that a strong online presence, including online collaboration tools, is very important in helping them decide which professional to hire. 
Even among homeowners who received a word of mouth referral,  a pro's online presence is critical for deciding if there should be next steps - with over 60% of these homeowners doing due diligence online. 
Key factors informing their decision to contact, or hire a professional include online reviews, examples of completed projects with similar scope and size, a business profile such as on Houzz, and the pro's website. 
Moved by these homeowner insights, we designed, tested, and launched the Houzz Pro Online Impact Score to help pros identify specific gaps in their online presence. Pros can access the score in the Insights section of Houzz Pro and see how they compare to other pros in their category. This information is visible only to the individual professional. Armed with the Online Impact Score, pros can take the right next steps to attract more leads, and successfully close even more business. 
The Houzz Pro Online Impact Score is a unique measure of the strength of a business's online presence, and it's based on data from a pro's Houzz profile as well as their business website. The score is calculated out of a possible score of 100.  
The score incorporates many different factors that make up a high-impact online presence that is more likely to result in new business leads. When our algorithm analyzes your website, it looks at a number of key factors, such as mobile-friendly design. Search engines like Google and Bing penalize sites that aren't mobile-optimized, which means that if your site isn't mobile-friendly, you're likely missing out on important website traffic. 
The Houzz Online Impact Score also analyzes your website's load time, because websites with slower loading times lose more visitors- resulting in fewer leads and business inquiries. Additional factors that influence the score are website security -which is important for promoting trust, and SEO best practices - so that you're more likely to show up in search results. 
The score also analyzes the impact a pro's Houzz profile has on homeowners. Key factors include the quantity and quality of reviews, project photos, the completeness of profile information, and more. If you'd like to boost your  Online Impact Score and win more business, consider scheduling a free consultation with a Houzz expert to find ways to strengthen your digital presence.
Find out your Online Impact Score is today by visiting Insights in Houzz Pro. 
Join the conversation by commenting or asking a question below. The Houzz team reads every single comment, and we'll get back to you by email if you need us!