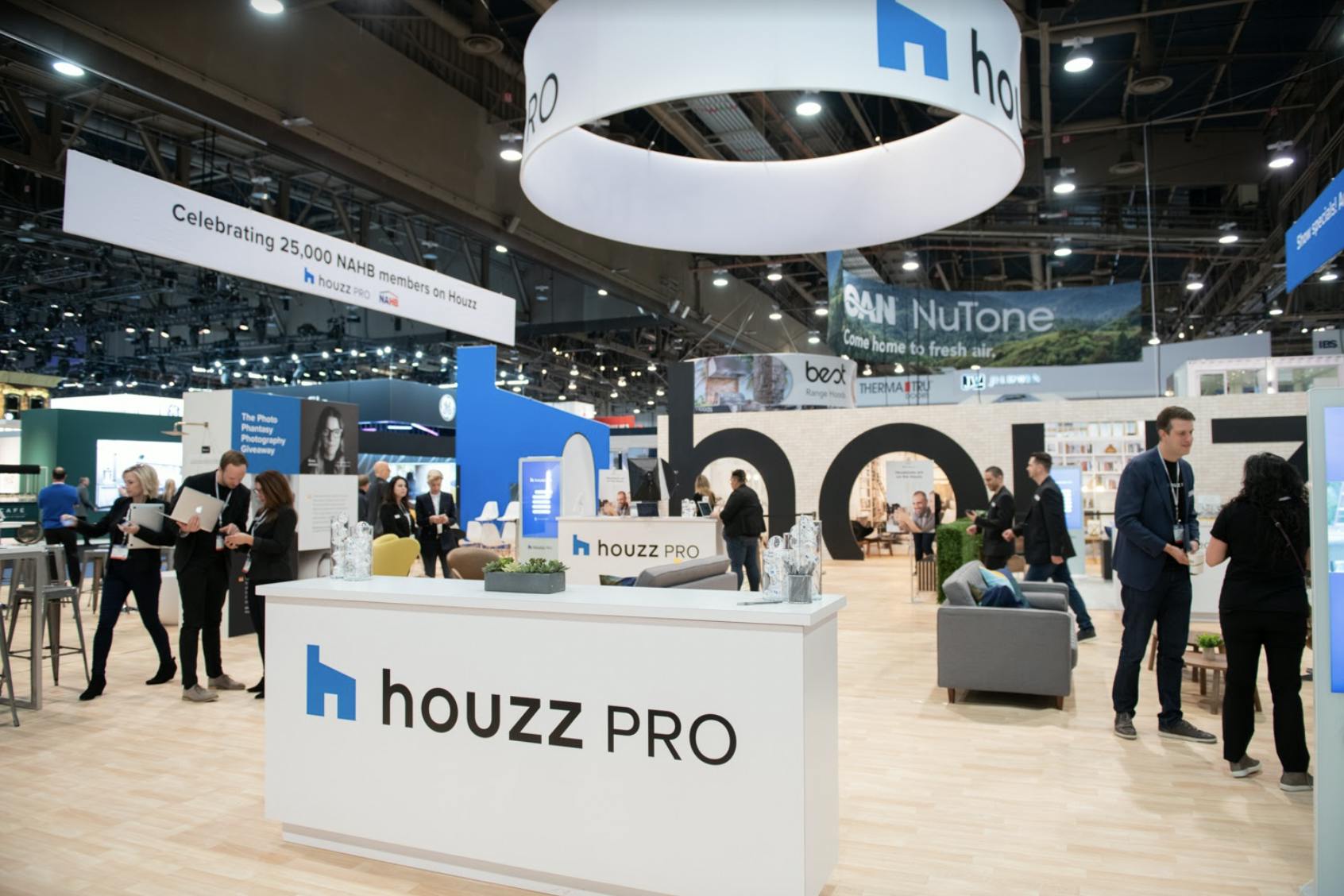 Grab your tote bag and comfy shoes and get ready for a whirlwind of previewing new products, hearing expert industry speakers, networking and even socializing — in person! The Kitchen and Bath Industry Show (KBIS), the International Builders' Show (IBS) and the National Hardware Show will be held concurrently Jan. 31 - Feb. 3, 2023, at the Las Vegas Convention Center. Tickets are available now. 
If you are a Houzz Pro subscriber, you can also sign up for the Houzz VIP list to get a free show pass! This year your pass includes KBIS, IBS and National Hardware Show. 
The shows promise to be a wonderful chance to meet vendors and fellow pros face to face as well as to find new solutions for your design or construction business. But with more opportunities than any single person could take advantage of in just three days, and with a few changes this year, the shows might seem overwhelming to navigate. Fear not. We're going to share tips from the organizers of both shows that will help you manage them with ease, as well as share the highlights you won't want to miss.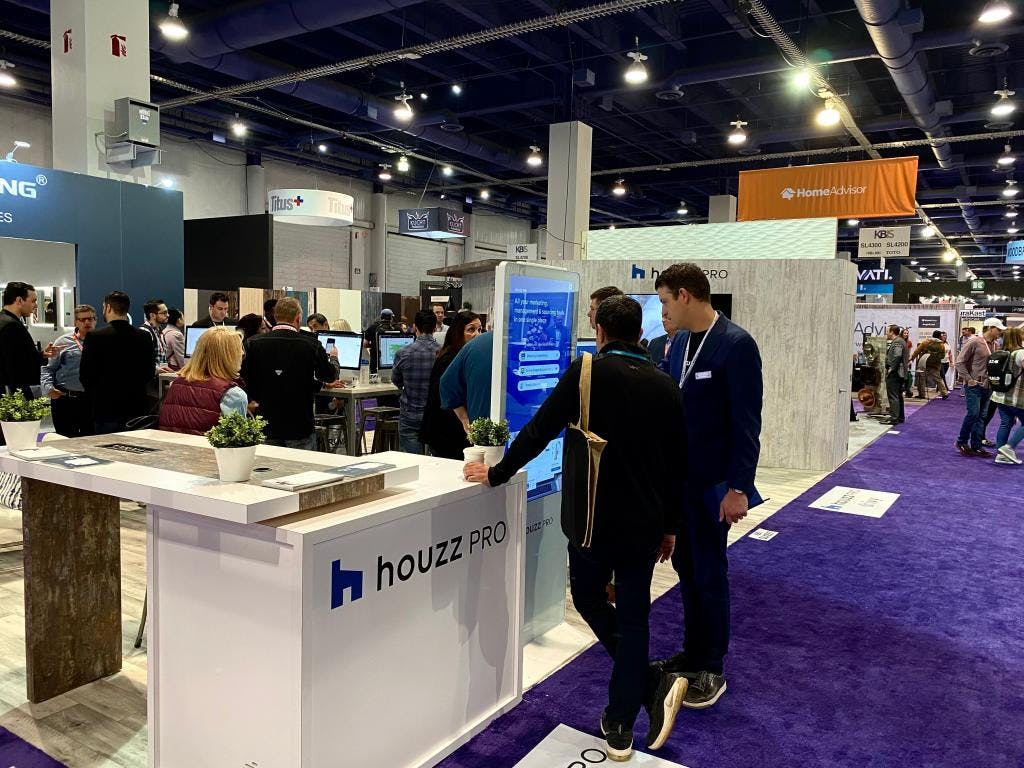 Top Tips From the Show Organizers
Whichever trade show you'll be attending, these tips will help ensure that you show up best prepared and leave satisfied.
1. Pre-plan. Both shows have info-packed websites with schedules, educational and social events, exhibitor lists, floor plans … you name it. And it's well worth your while to settle in and take a deep dive. "With so much to see, great programming planned etc., the key is to plan ahead," says Suzie Williford, executive vice president and chief strategy officer of the National Kitchen & Bath Association (NKBA), which owns KBIS. "Take a look at the floor plan and create your own personalized navigation, hitting areas of interest, areas of discovery, making time for key events and programs." And since there will be hundreds of exhibitors and brands at IBS and KBIS, consider noting must-visit vendors so you don't get swept along randomly with the tide. Plan for some downtime too — you don't need to hit everything! Download the show app to get all the info you need at your fingertips, updated in real time. 
2. Ask yourself, "What do I want to get out of this show?" Since you can't see and do everything, focus on priorities. Do you want to network, get a jump on emerging products, learn about industry trends or just come home with a whole lot of new inspiration? It's worth taking the time to figure it out. Also ask, "What solutions does [the show] need to solve for my business?" says John McGeary, who handles marketing and business development for the National Association of Home Builders (NAHB).
3. Come visit Houzz! We'll have a big presence at both shows. Meet our team, hear from experts on panels and get a demo of Houzz Pro, the all-in-one software solution for everything from marketing and lead management to estimating and creating proposals. And if you are a Houzz Pro subscriber, you can sign up for the Houzz VIP list for a free floor pass plus the chance to win some great giveaways.
"I start by visiting KBIS.com to see which vendors are exhibiting, understand what learning opportunities I would like to attend and register for the must-see events of the show," says expert show attendee Kerrie Kelly, fellow and former board chair of the American Society of Interior Designers. "At the same time, I book my flight and accommodations, using the discounted rates and recommendations the website offers." While she builds her itinerary to include must-do events, "I also leave small blocks of time between events to catch up with industry friends and colleagues over coffee throughout the day," she says. And comfy shoes are a must for Kelly: "I now pack 'tennies' for the exhibit floor and party shoes for the dance floor — the balance keeps me energized throughout the entire show."
Now let's look at each show individually.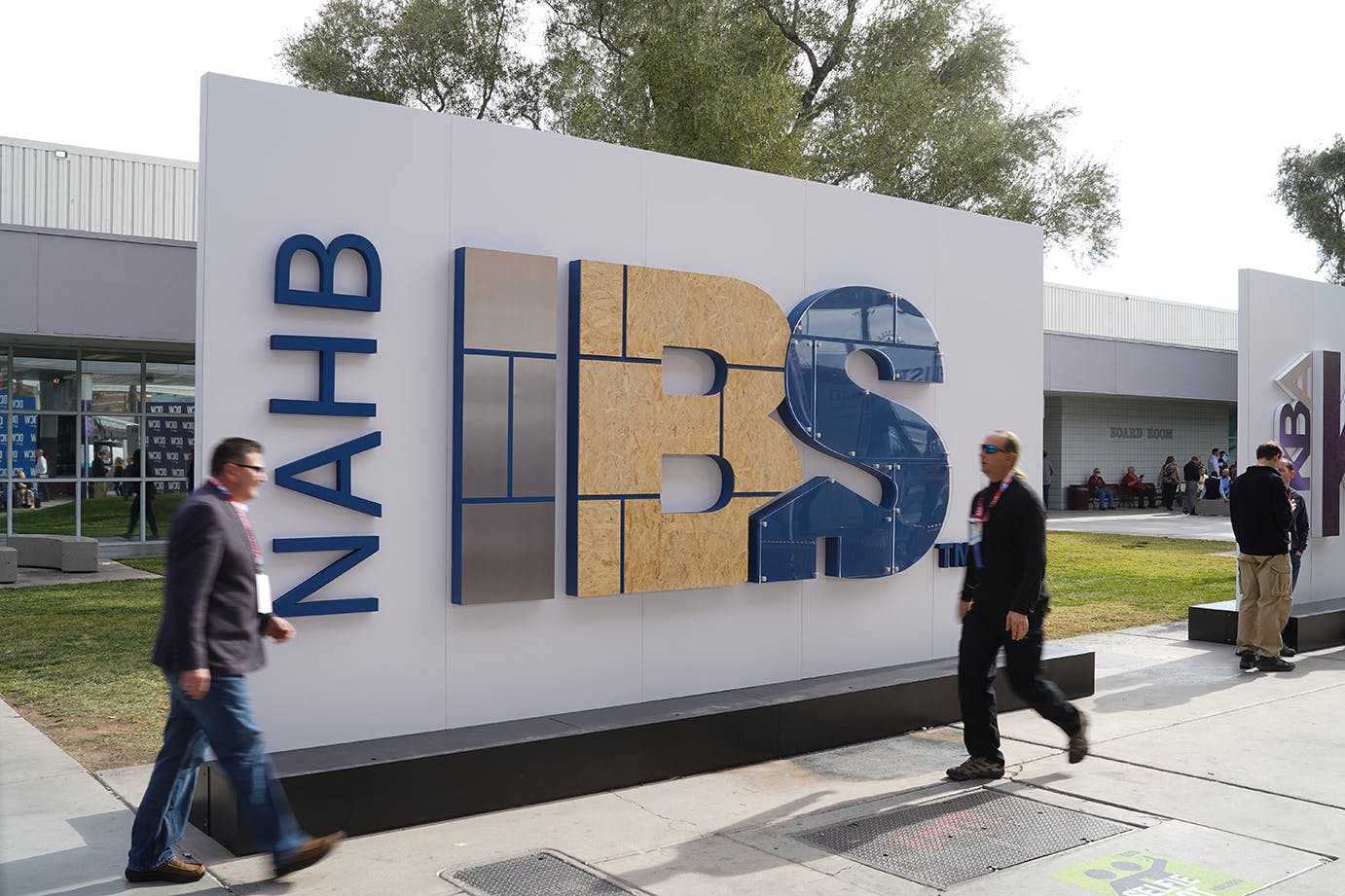 IBS
This once-a-year event for the residential construction industry is put on by NAHB, which has more than 140,000 members and advocates for policies that make housing a national priority. While it's always special — with hundreds of exciting product and service launches, construction demos, talks by industry leaders, workshops, educational tracks, parties and of course plenty of networking — this year it may feel even more so.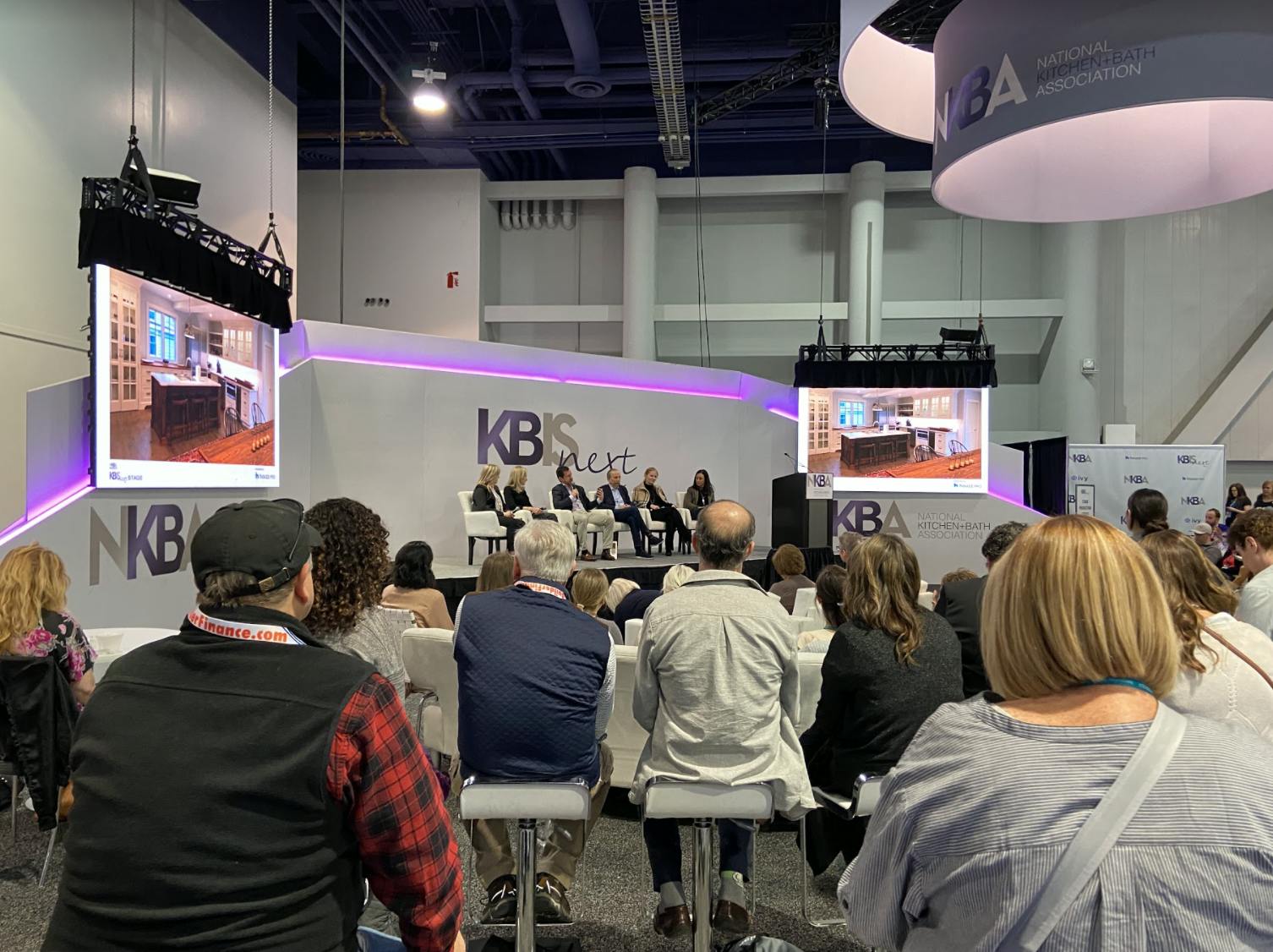 KBIS
You may already know that KBIS is the largest trade show in North America for kitchen and bath pros. How large? In 2020, KBIS welcomed over 33,000 qualified attendees including a variety of design and construction professionals from designers, dealers, architects, showrooms to custom home builders and remodelers; the 2023 expo space will feature hundreds of exhibitors from around the world. All this aside, KBIS is a great chance to preview innovative products, to network, and to earn continuing education units (CEUs) through the NKBA Voices from the Industry Conference.
You can see all the ticket pricing and packages for KBIS here and register here.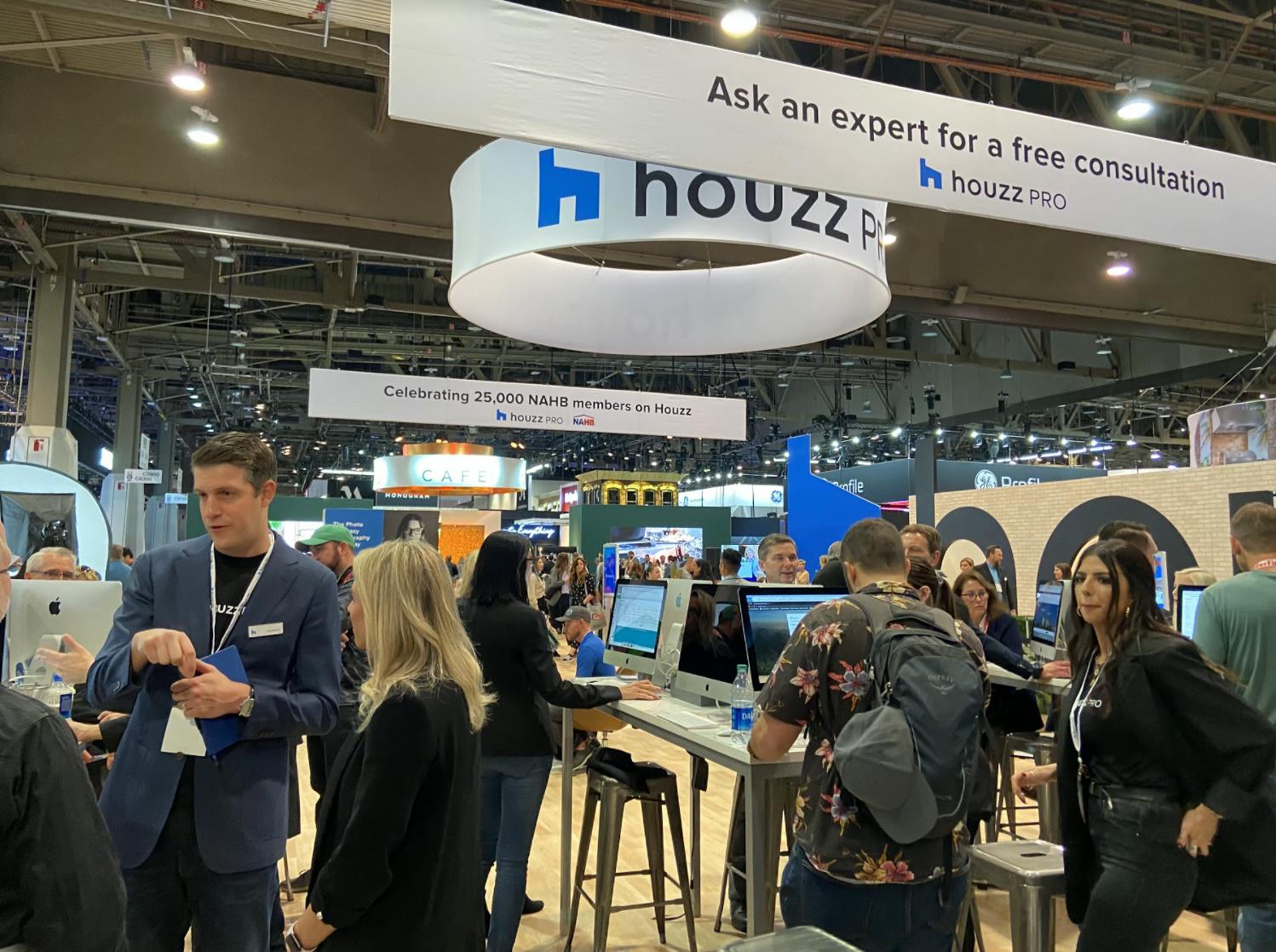 Pre-planning along with downloading the show app, will give you the best show experience possible. And don't forget to stop by the Houzz Pro booth and say hi!
Join the conversation by commenting or asking a question below. The Houzz team reads every single comment, and we'll get back to you by email if you need us!

Want advice delivered to your inbox?
Unlock industry insights and updates for contractors and design pros
By signing up, I agree to the Houzz Terms of Use and Privacy Policy and that Houzz may use my information to contact me about relevant content, products, and services.