PRODUCT NEWS
Let Homeowners Book Video Meetings & Consultations With You on Houzz
Find out how you can connect your calendar, tell homeowners you're open for business, and meet new clients over video calls.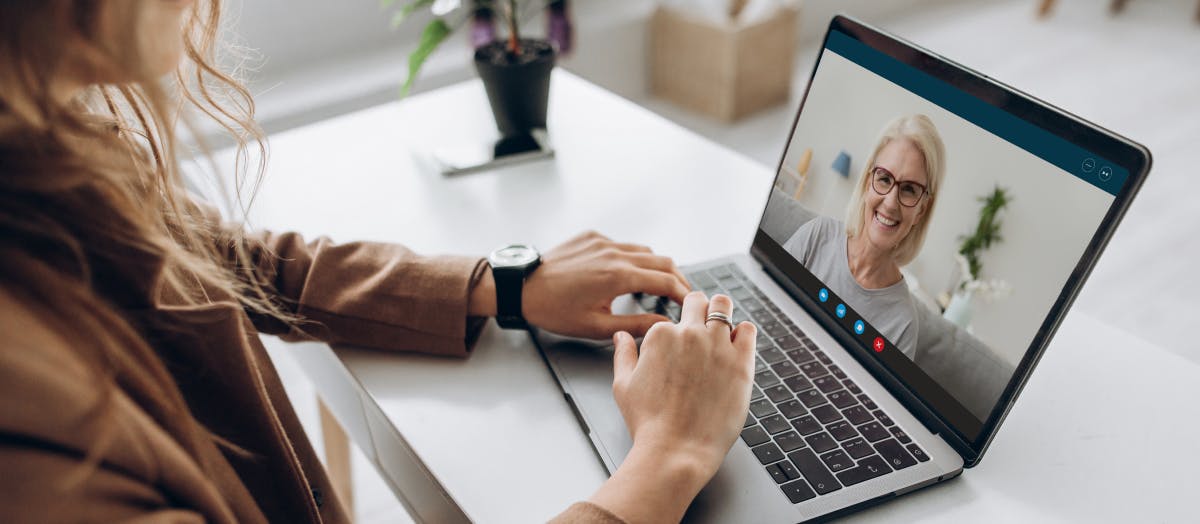 When Covid-19 struck, our pros told us that their businesses were impacted in a major way.  Their projects had stalled or were cancelled, and homeowners were confused about if their businesses were open and if they were still taking on new projects. For many of our pros, the answer is yes! They're open for business, they'd love to take on new projects, and they're ready to get started. 
That's why we've launched video meetings & consultations on Houzz Pro for builders (this feature will be available for designers shortly!) - prospective clients will know that you're currently offering video consultations, and you'll both be able to discuss the project from the convenience and safety of your homes.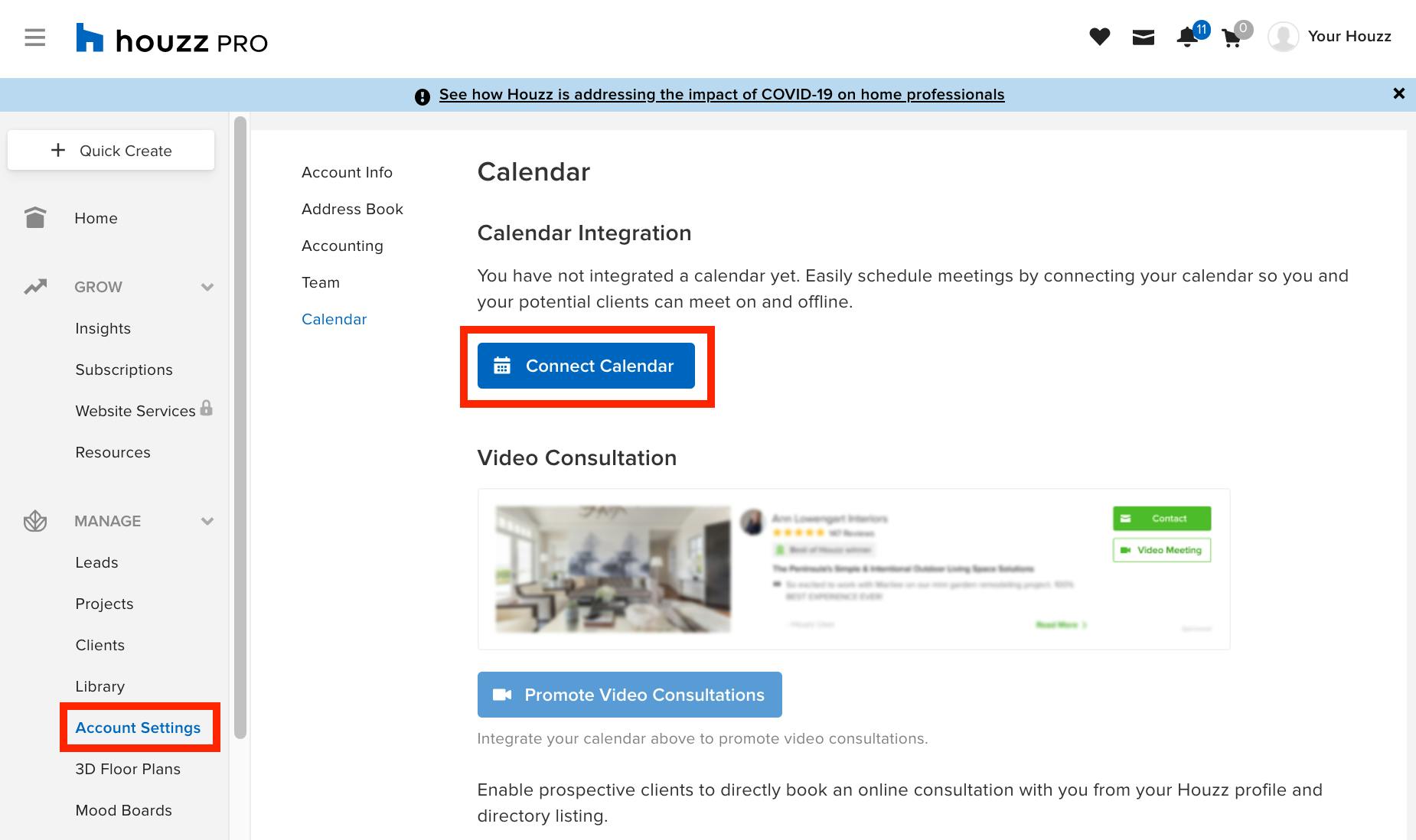 If you want homeowners to book video meetings with you on Houzz, then let's get started. 
1. Connect your calendar. 
Log into Houzz Pro, then click "Account Settings" on the navigation bar on the left. Click "Calendar," then click on the blue "Connect Calendar" button.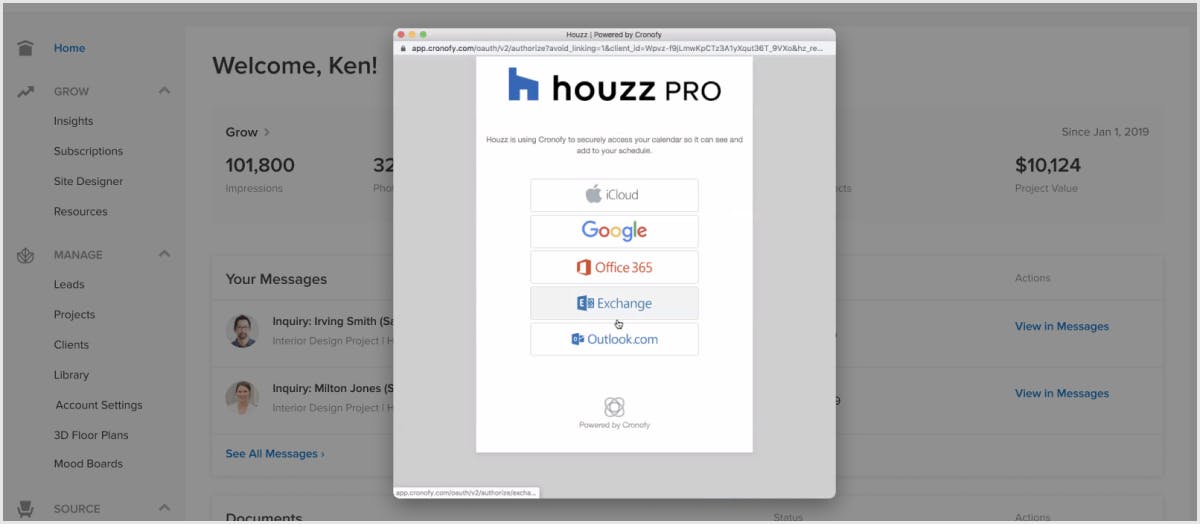 2. Select the email provider that you use.
When a homeowner books a video consultation with you from your Houzz profile or directory listing, confirmed meetings will automatically appear on your calendar and the calendar of the homeowner. You will both receive meeting confirmation emails as well.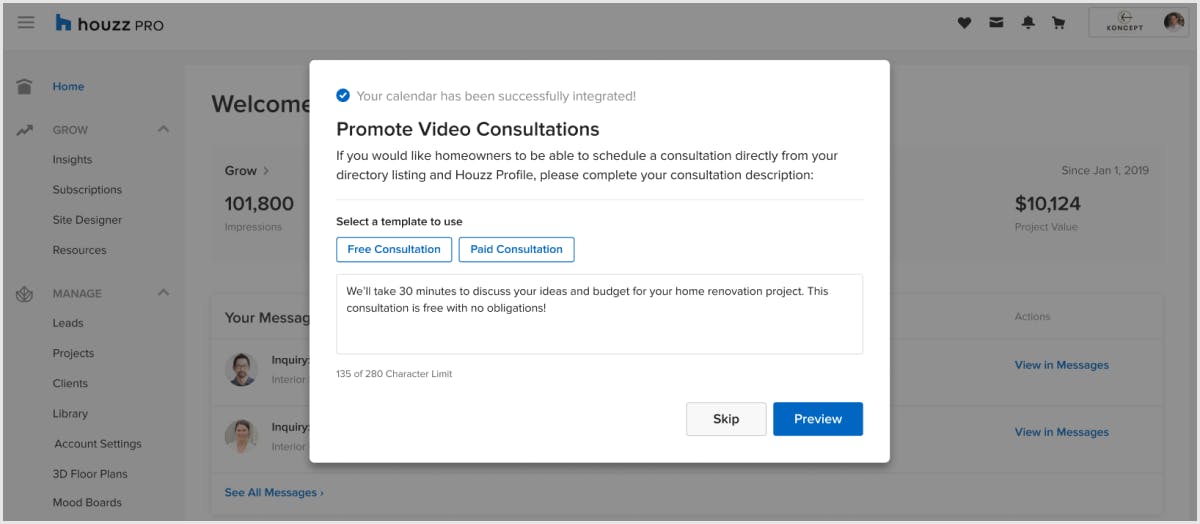 3. Describe your video consultation.
Use our suggested text or write whatever you want! You decide whether you'd like to offer a free or a paid consultation. If you'd like to charge a fee, then you can provide the details in your description. This description will be viewable to homeowners before they book a meeting with you. 
When you're finished writing a description for your video meeting, click "Preview."
If the video consultation description looks good to you, click "Looks Good." And you're all set! Homeowners can now schedule video consultations with you from your directory listing and your profile.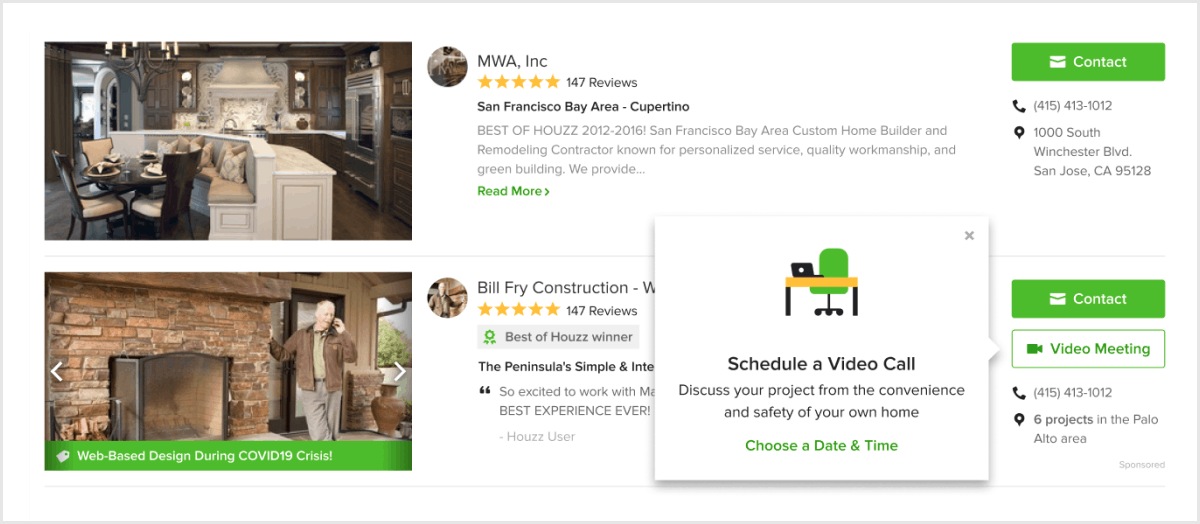 Learn more about video meetings in the video below: