Now you can transform your 3D floor plans from Houzz Pro into life-size views, thanks to the Life-Sized Walkthroughs tool. Using augmented reality, the feature helps convey everything from the overall sense to the smaller design details in an authentic way — eliminating any difficulty in explaining a design to homeowners and multiple (and potentially costly!) rounds of feedback. And seeing designs come to life against the backdrop of their current space helps clients get to that final approval faster. Augmented reality is revolutionizing the home design and remodeling industry — just imagine how it can benefit your business!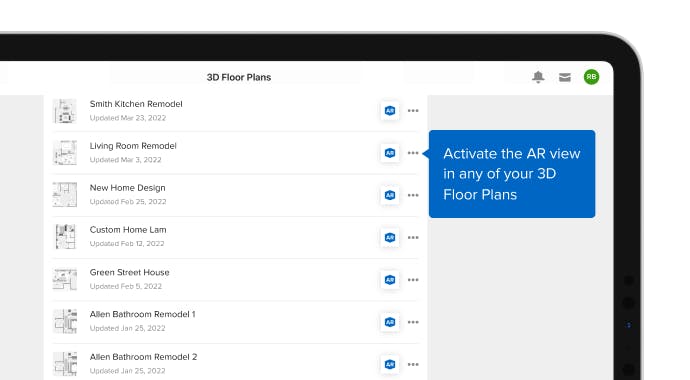 Let's see how easy it is to get started.
It's best to start with a floor plan you created in Houzz Pro on the web. When you are in the app, click "3D Floor Plans" to go to the floor plans list. The more floor plans you have, the more you can play around with the feature and show your life-size designs to clients. Clicking on a specific floor plan will take you to the dollhouse (3D) view of your design.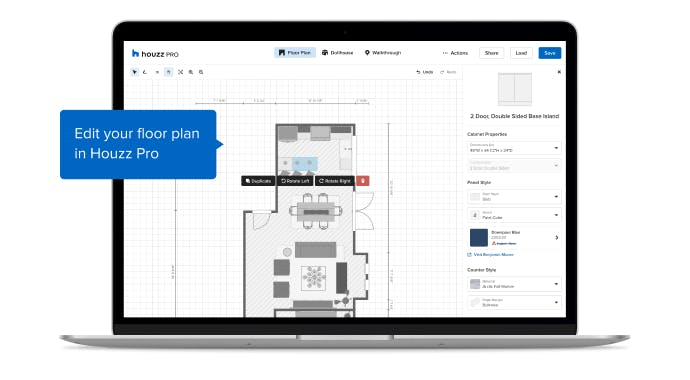 Next, click "AR" and then drag and rotate the dollhouse to set the marker where you want to position the design. If you are in the homeowner's space, try positioning the view from where your client is standing to overlay the virtual view. Your clients will love seeing how the products you selected look in the room and walking through your design.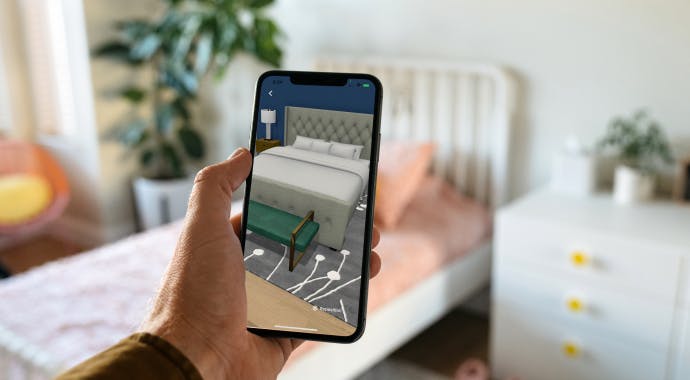 As you "walk" through the 3D room virtually, you can show off all the surfaces, major appliances and furniture. Any doors or windows you put into the floor plan will be reflected too. Play around and reposition the view as needed to give your clients the most accurate view of the design and layout. 
Impress your clients and communicate your vision better with the new Life-Sized Walkthrough view in the Houzz Pro 3D Floor Planner tool!
Join the conversation by commenting or asking a question below. The Houzz team reads every single comment, and we'll get back to you by email if you need us!

Want advice delivered to your inbox?
Unlock industry insights and updates for contractors and design pros
By signing up, I agree to the Houzz Terms of Use and Privacy Policy and that Houzz may use my information to contact me about relevant content, products, and services.