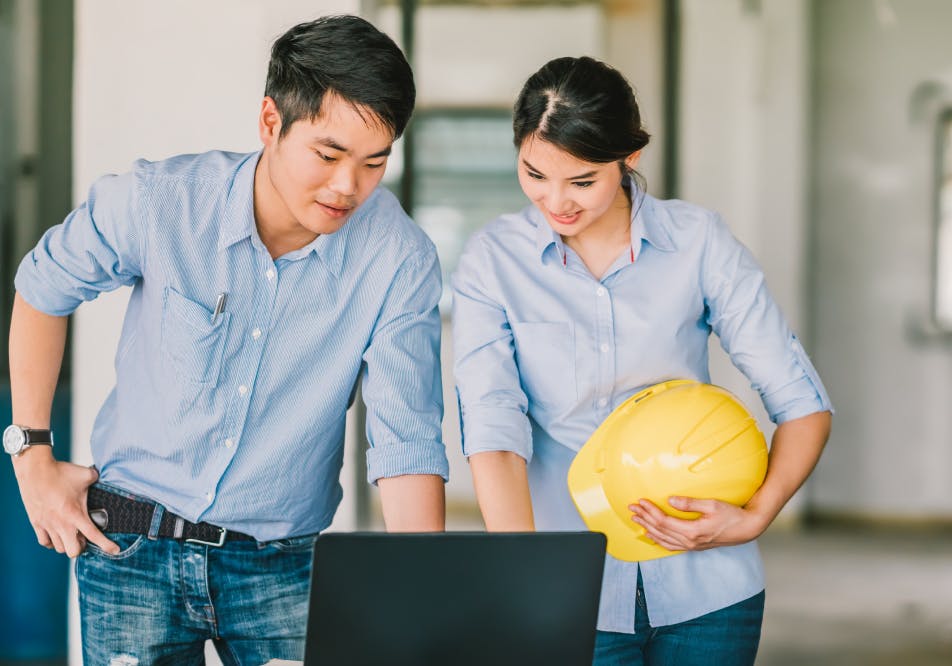 Do you ever feel like you're struggling to keep your team motivated and on task? As an interior designer or contractor, managing projects can feel daunting at times. Clients expect projects to be completed on time and within budget, and a motivated team can help ensure this happens. How can you get the most out of your team and ensure that projects are completed on time and to the highest standards?
Read on to learn tips from successful pros on ways to keep your team members engaged and productive.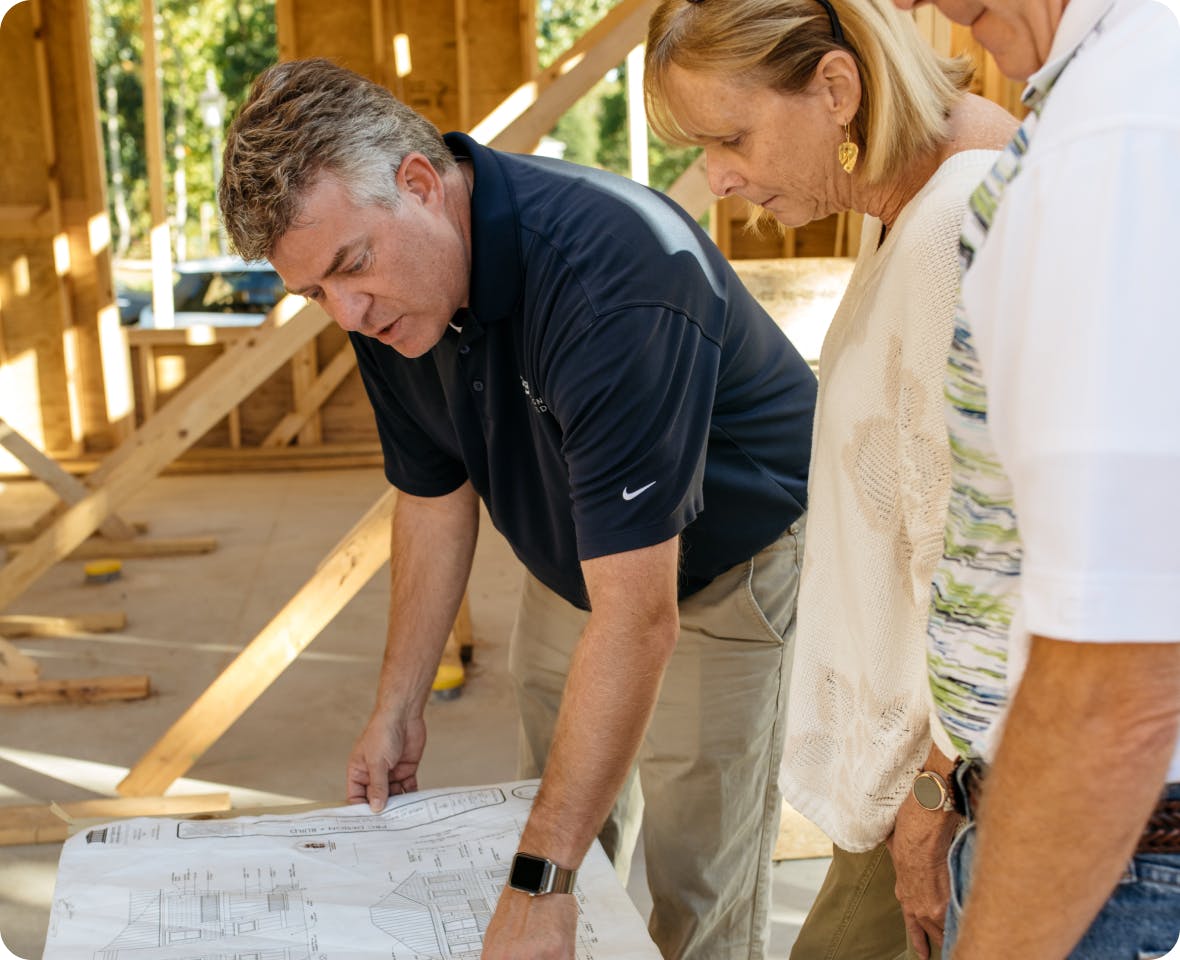 Set Clear Expectations 
Clearly defining project goals, timelines, and roles and responsibilities, provides a team with a roadmap for success. When team members know what is expected of them, they can better prioritize  tasks, stay focused, and feel a sense of ownership over their work.
With this complete picture, each team member has a clear understanding of their individual responsibilities and how they contribute to the overall success of the project. By clearly defining roles, you also avoid confusion, minimize overlap, and ensure that tasks are completed efficiently.
For mother and daughter duo Stacey and Tasha Ranieri, communicating expectations to the team is central to the way they run Ranieri Construction, their home remodeling business in the Las Vegas area. "We're both very hands-on, and we're very communicative with our subcontractors," Stacey says.
They also make the best use of technology to make sure everyone is getting the message and on the same page. "I love technology. I will continue to utilize it to its fullest," Tasha says. 
Choosing the right tech tools helps assure that  the right information is being delivered to the right team members. With Houzz Pro software, contractors and interior designers  collaborate seamlessly with team members so everyone knows the project status, and  work they are responsible for before they reach the project site. 
By taking advantage of streamlined permissions you can easily add team members and adjust the amount of information each one receives. A field crew or design team member, for example,  does not need to know the details of profit and loss statements for a project, just as your finance team does not need to get bogged down with information about what time to show up on the project site tomorrow. Targeted communication cuts through the noise.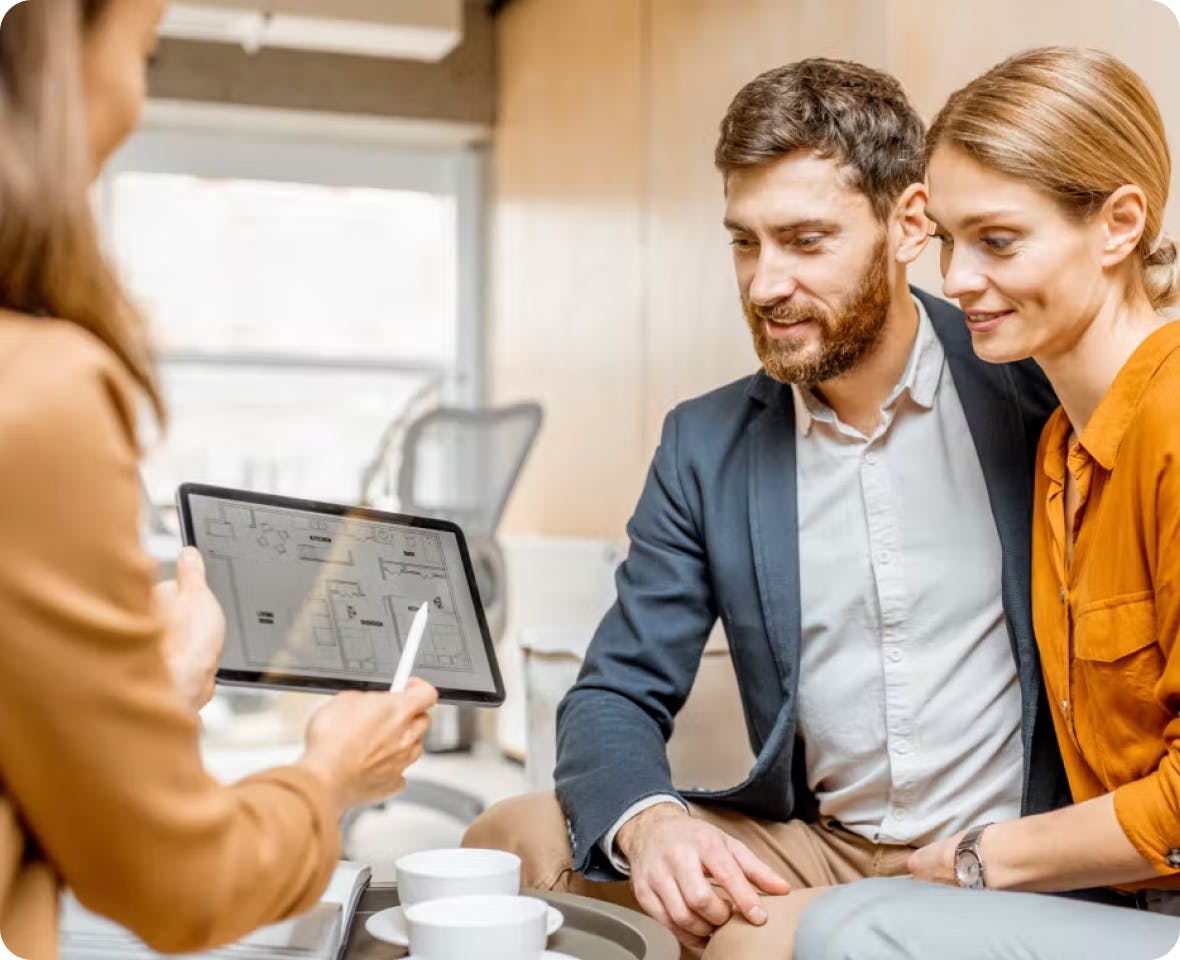 Remember the Most Crucial Team Member
When counting your team members, put your client at the top of the list. Jonathan Gordon sees his clients as integral collaborators, whether he is taking on a restaurant redesign or a whole house remodel. His firm Design by The Jonathans takes a partnership approach. "We're not the ones who come to you and say, 'This is how we think it is and this is what we want it to be.' We say, 'What are you looking for? This is how we think we can make that happen for you.'" 
And, part of that collaboration is clearly communicating the design vision he creates with his clients through the latest tech tools.Clients expect you to have the latest innovations that they see on HGTV whether it is 3D design development or AI-aided approaches, he says. "Let's say that you're designing a kitchen in a nice house and you're looking at high-end appliances like SubZero, True, La Cornue, Viking, Miele, all these options," he says. "If a client  could be spending $200,000 or more on that space, wouldn't they want to know what it will look like before they spend the money?" 
Rachel Larraine of the Design Coven empowers her clients through the Client Dashboard "The client has a dashboard and an interface that they have access to," she says. "I'm not holding any gates closed for them."
Communicating with clients does not have to be onerous, she says. With CRM Tools, Larraine makes her clients feel like an integral part of her team without wading through communications at all hours of the night. "I love being able to message directly on the platform so that the client isn't texting me or messaging me on my personal email," she says. "That is huge."
By harnessing technology on the back end, Asisat Edu, founder of DIH Designs, can put collaboration in the forefront with her clients in the Washington D.C. area. "Using Houzz Pro has cut our design and management time by half," she says. "We've been able to dedicate that extra time to talking to our clients and being able to just put more time into creating a space that really reflects what our clients want."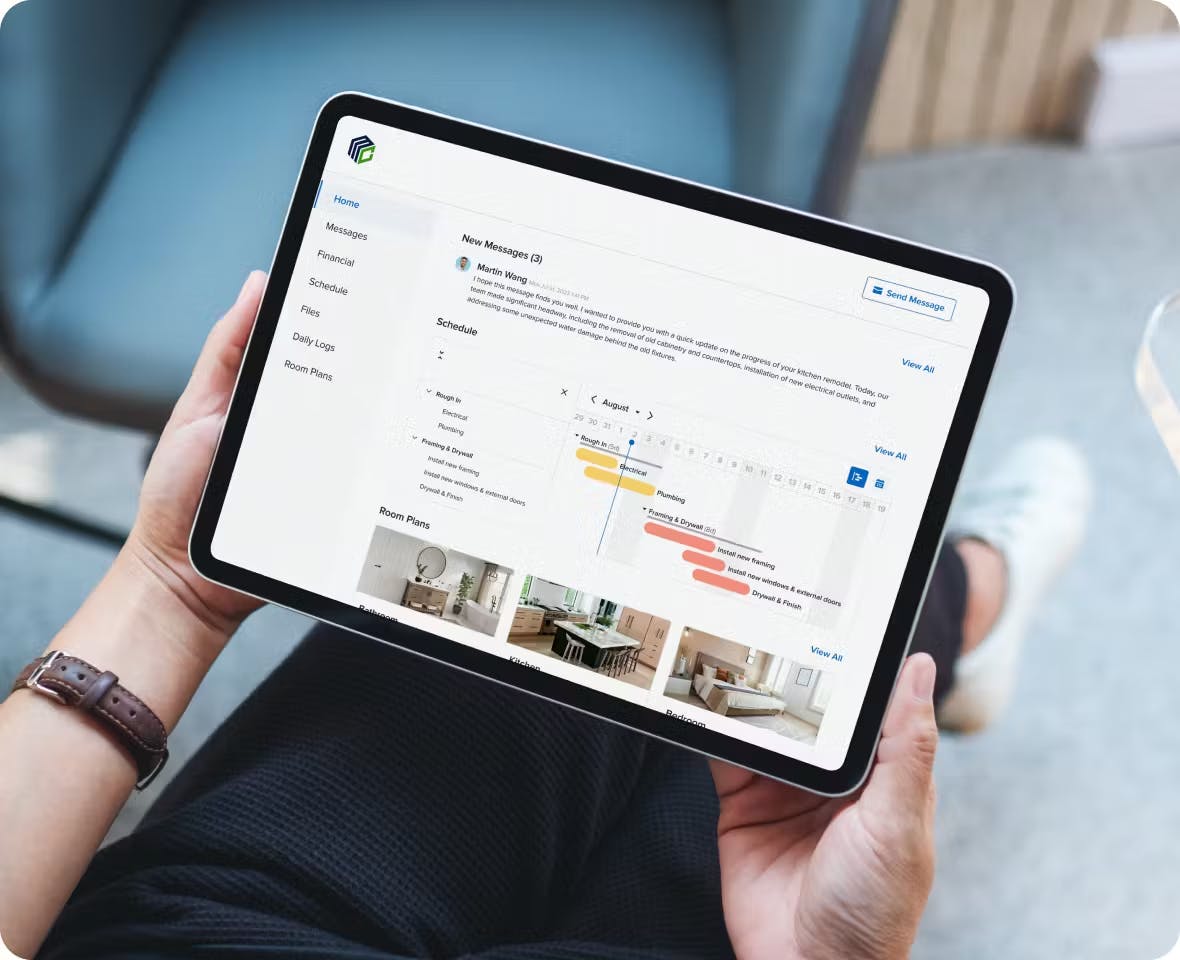 Streamline Clear Communication
Nothing is more demoralizing for a subcontractor or member of the design team than showing up prepared to do a job and learning that the site is not ready for them or plans have changed. But no one told them!  Keeping the project schedule up to date and easily accessible to the team members who need to know helps assure that projects stay on track and team members know when and where to show up.
Houzz Pro Schedule accounts for all the connected pieces of every project. That means  everyone can see the dependencies and know when adjustments need to be made. If one task- like pouring the concrete, or the delivery of the new kitchen counters gets delayed, the tasks of the subs and designers that rely on that work gets pushed back on the schedule too. 
Regularly communicating the schedule and project progress with your team ensures that everyone is aware of any changes or updates to the project plan. This open line of communication helps prevent misunderstandings and keeps everyone aligned and motivated towards a common goal.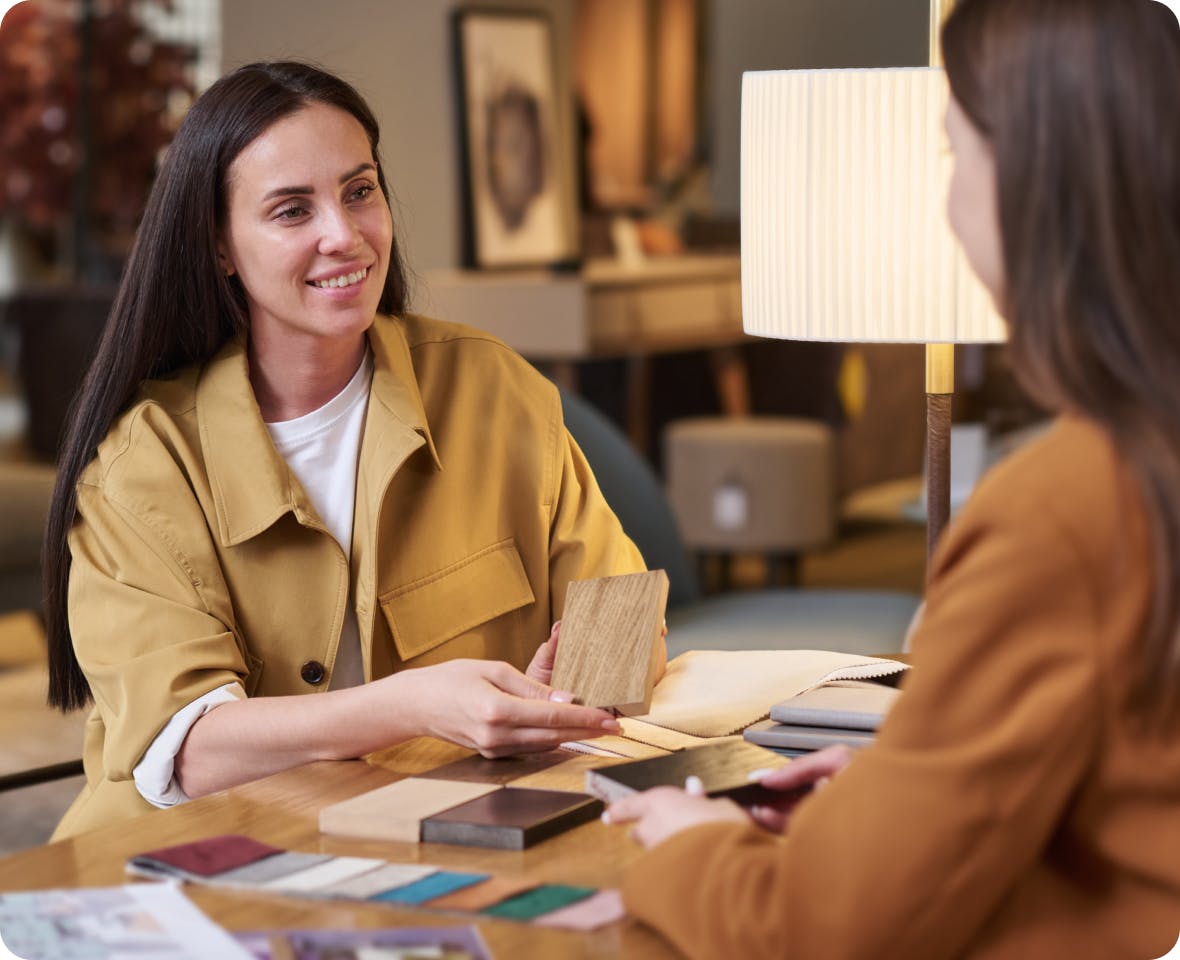 Create a Growth Environment 
By fostering a culture of respect, collaboration, and open communication, you can help your team members feel valued and motivated to contribute their best work.
Taking this relational approach instills a strong sense of teamwork and helps keep great employees, who can often be hard to find, says Diego Meyer of G. Meyer Construction. "We take responsibility for each of the people that come to work with us. We take care of them and we think about their families, he says. 
One of the main ways Meyer retains great workers is by listening to what their needs are. "Some people value time more than money. Some people want to set a schedule that allows them to spend more time with their family," he says. "If you can provide that, then it's just about listening and saying, 'If that's what you want, then we can make it happen for sure,'" says Meyer.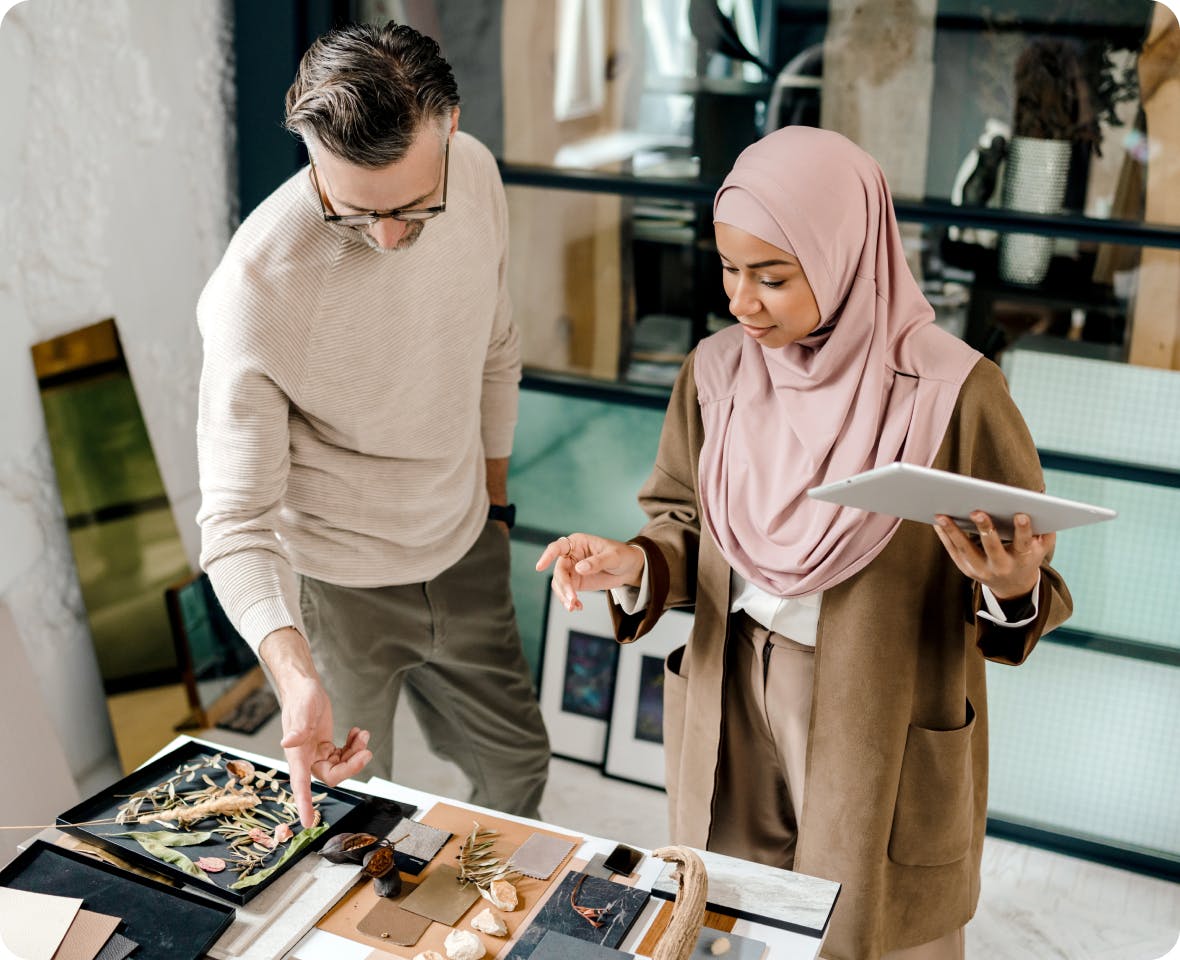 Provide Feedback 
As a leader, it's important to provide feedback - both good and bad - to team members. Positive feedback is not only uplifting, but it also reinforces more of the same: positive behaviors and accomplishments. When team members receive recognition for their hard work, they feel valued and motivated to continue performing at their best. 
Constructive criticism is just as important as positive feedback. When delivered effectively, it helps team members grow and improve their skills. 
 "We've learned there's no way to really learn without making those mistakes," Edu says. Welcoming and reflecting on those mistakes allow Edu and the designers in her successful firm to continually improve — "being able to say, 'All right, we did this last month and it didn't work out so well for us. How are we going to be solutions-oriented so that we're not making those mistakes in the future?'" 
She gives equal time to celebrating the wins. That's what keeps me going," she says. Even if she's had a horrible day, she will "find one glimpse of positivity and use that to be a driving force in me, to continue to push further," she says.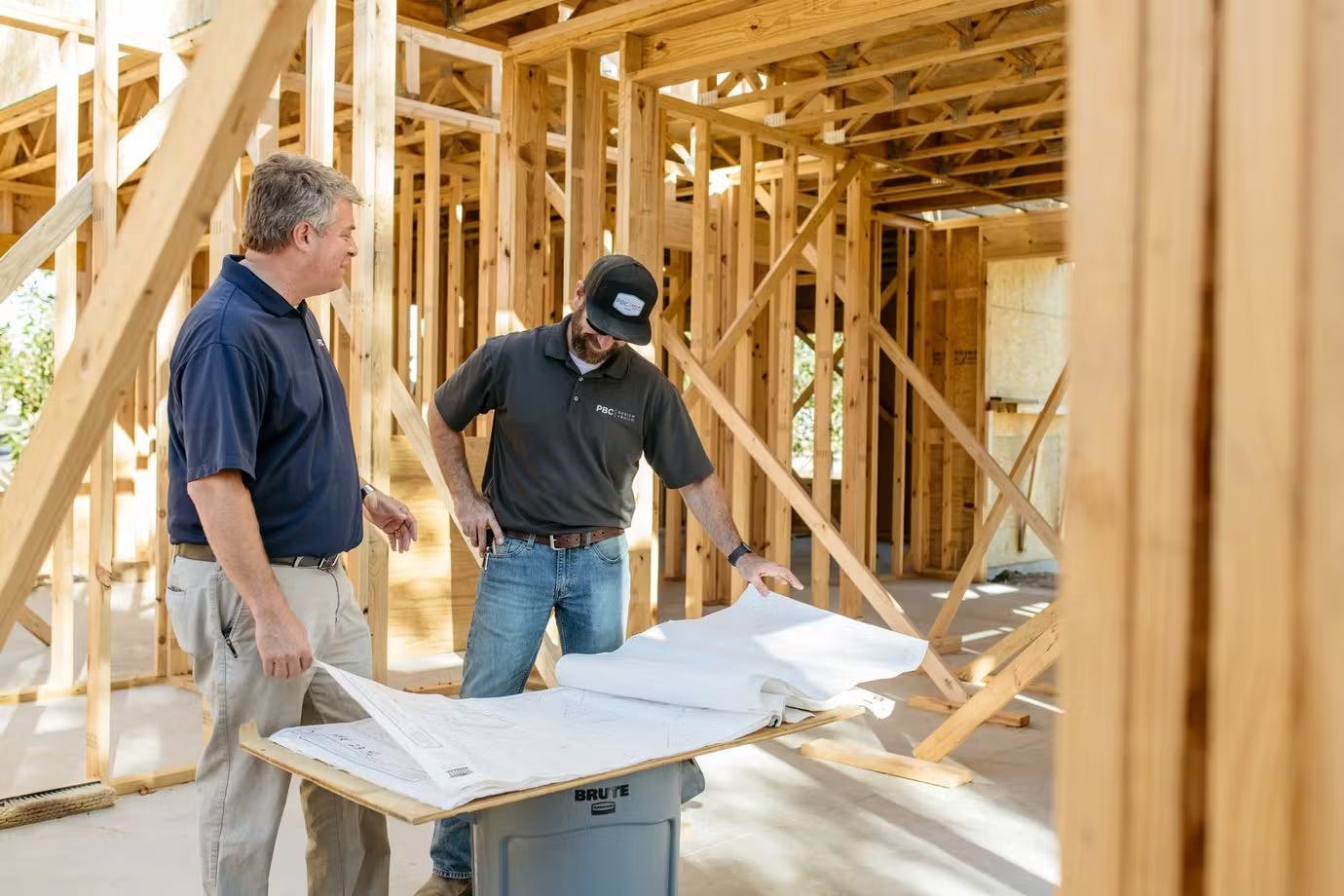 Seek Input
Just as important to the success of a project as providing feedback is to find ways to recognize the particular strengths and talents of each team member and create an environment where their expertise is heard. Seeking input from your team not only shows that you value their perspectives, but it also fosters a sense of ownership and motivation. Plus, they are likely to bring new ideas to the table, or raise a red flag that helps avoid unpleasant surprises and costly change orders. 
Larraine starts that feedback loop as early as possible in the life cycle of a project.   
"I use Takeoffs to calculate my square footage for my tile, and then I meet with the contractor on Zoom, looking at the takeoffs, showing them what I'm doing, getting their feedback," she says. "I'm like, 'OK, because of this pattern, how much overage do you want me to get?' I need to make sure that that is accounted for, and I love the takeoff system on Houzz because it helps me with all the guesswork."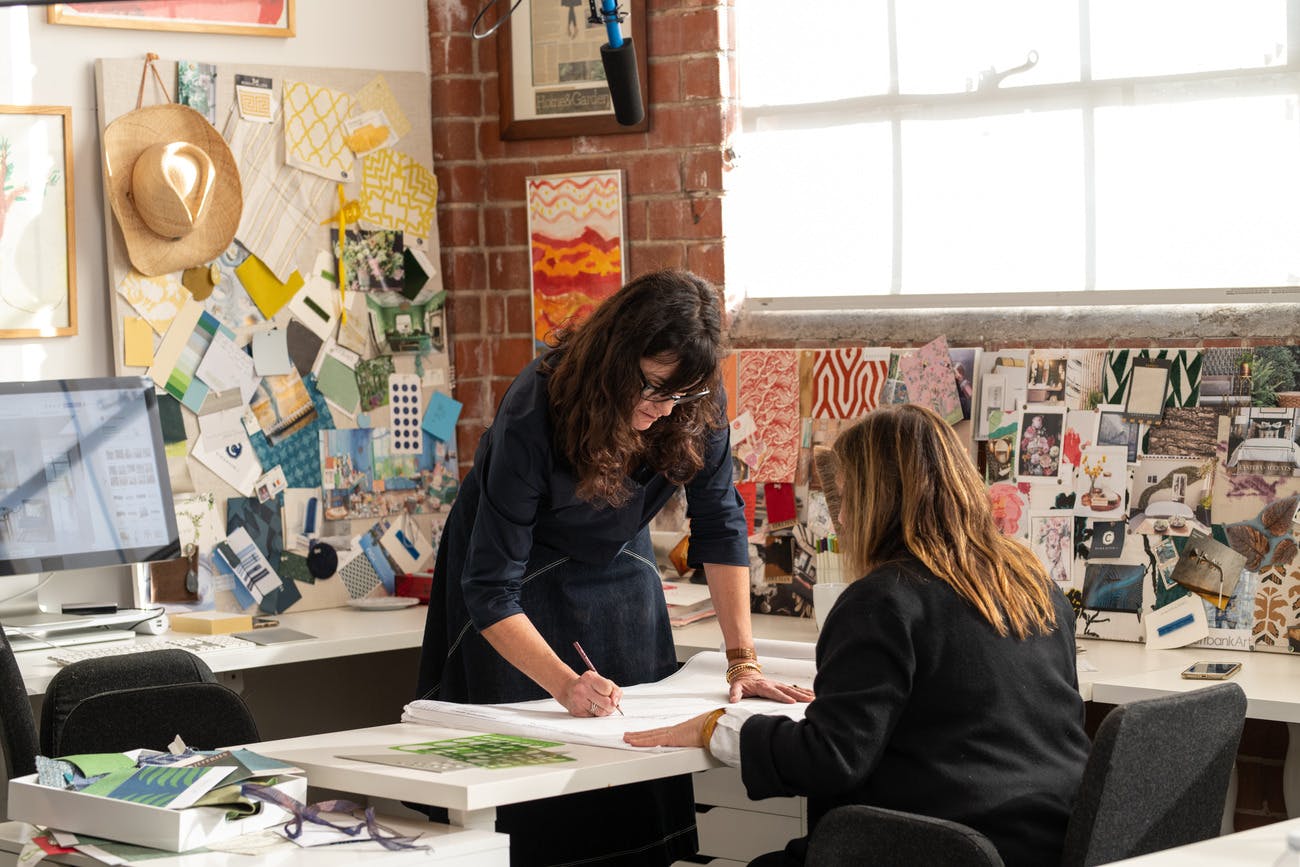 Lead by Example
Great leaders also embody the qualities they want to see in their team members, such as professionalism, creativity, and a strong work ethic. Leading by example shows your team that you are dedicated and committed to the success of the project and actively seeking solutions to challenges, rather than waiting for someone else to take the lead.
That has been true for Trevor Fulmer, a former advertising pro who opened Trevor Fulmer Design in 2019. Being familiar with 3D spaces and user experiences in his advertising work helped, but also "I push myself really hard," he says. "I'm super self-motivated, and I love to succeed."
Still, the success of his firm would have been impossible without the team behind it. 
"My old boss once said to me, 'Surround yourself with people who are smarter than you.' I think that's some of the best advice I've ever received," he says. "I think it's important to bring those people on to your team."
Learn more about how Houzz Pro management software helps interior designers and contractors up their scheduling game, keep projects running on time, and use their time more efficiently. Try a free trial of Houzz Pro. 
Join the conversation by commenting or asking a question below. The Houzz team reads every single comment, and we'll get back to you by email if you need us!

Want advice delivered to your inbox?
Unlock industry insights and updates for contractors and design pros
By signing up, I agree to the Houzz Terms of Use and Privacy Policy and that Houzz may use my information to contact me about relevant content, products, and services.