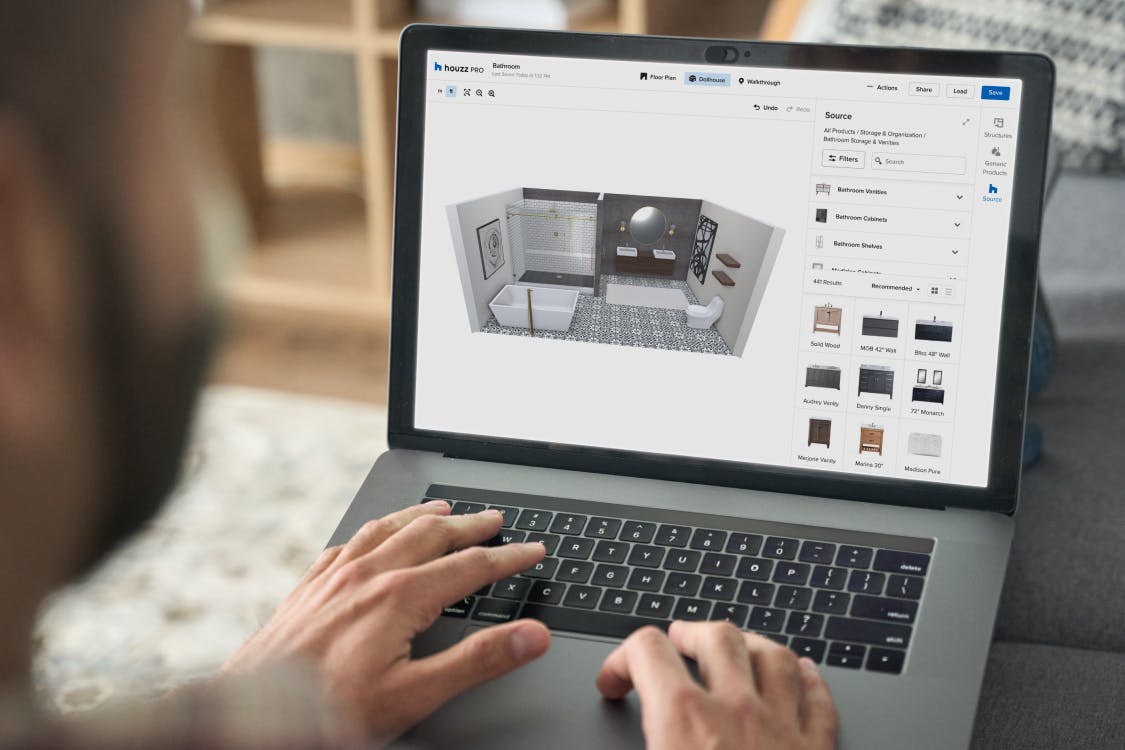 At Houzz Pro, we're always working to give design and building pros better tools to visualize plans, accomplish project tasks, communicate with clients and team members, and much more. With that in mind, we've expanded the bathroom features in Houzz Pro's software to include more products and customization options for both 3D and 2D floor plans.
"Pros told us they needed an efficient way to communicate bathroom project plans, helping them to sell their vision for a space to current and prospective clients early in the process," Houzz cofounder and president Alon Cohen says. "With Houzz Pro's powerful visualization tools, remodelers and designers can easily show how a new space will come together, which helps clients feel comfortable moving forward with major bathroom renovations."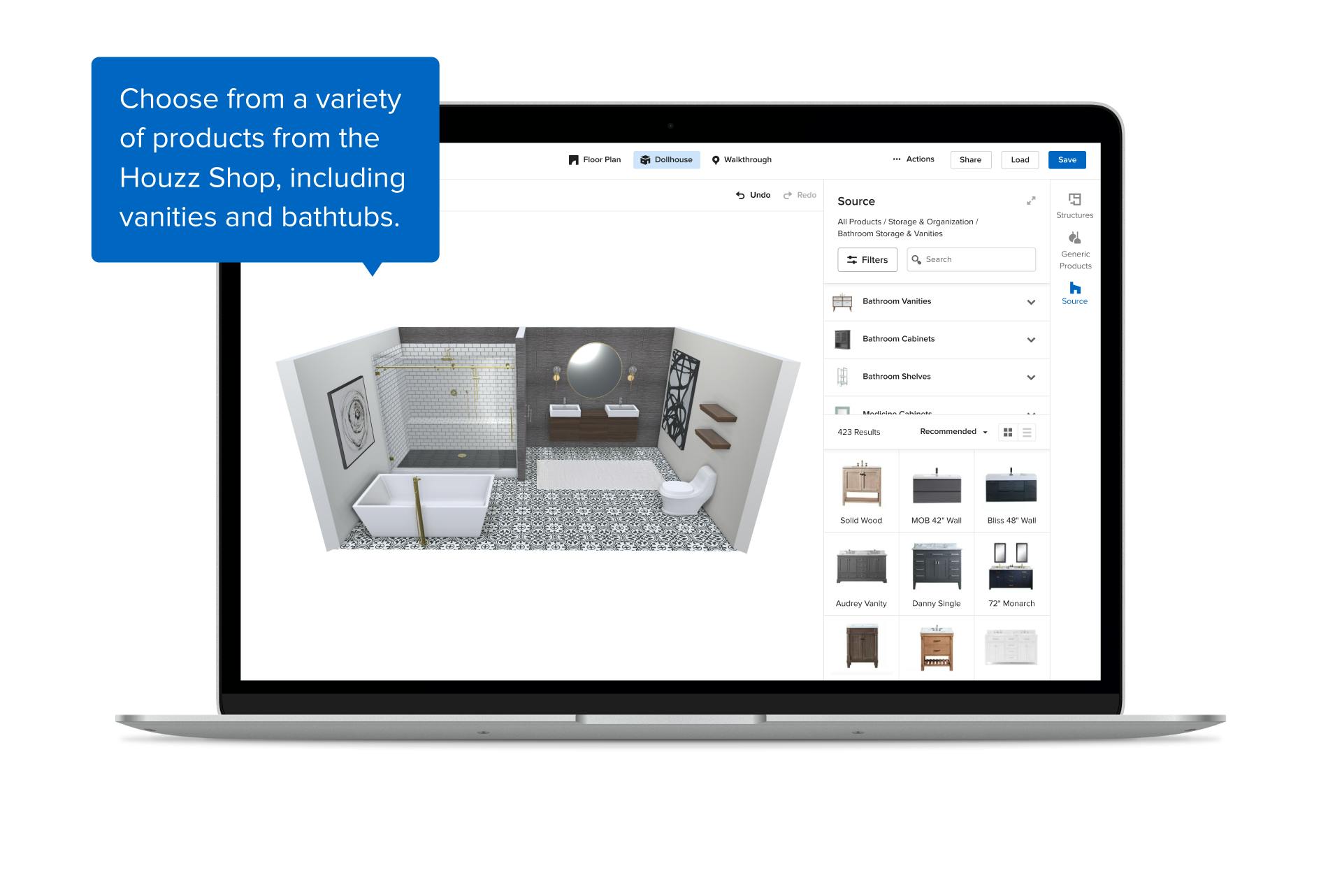 More Bath Products
Pros now can tap into an even wider selection of bathroom products for their designs, with a plethora of vanities, showers, sinks and bathtubs available from the Houzz Shop to add virtually. Whether you're going for a rustic look with a wood vanity, a classic design with a claw-foot tub, or a clean and modern vibe with a glass-enclosed shower, all the added products let you visualize project details better and communicate them more easily to clients. You even can place all kinds of beautiful tile from the Houzz Shop — glass mosaic, polished marble and unique handmade, just for starters — on standard walls, shower walls and shower floors, and add can paint from Sherwin-Williams and other top companies, to give your plan even more detail.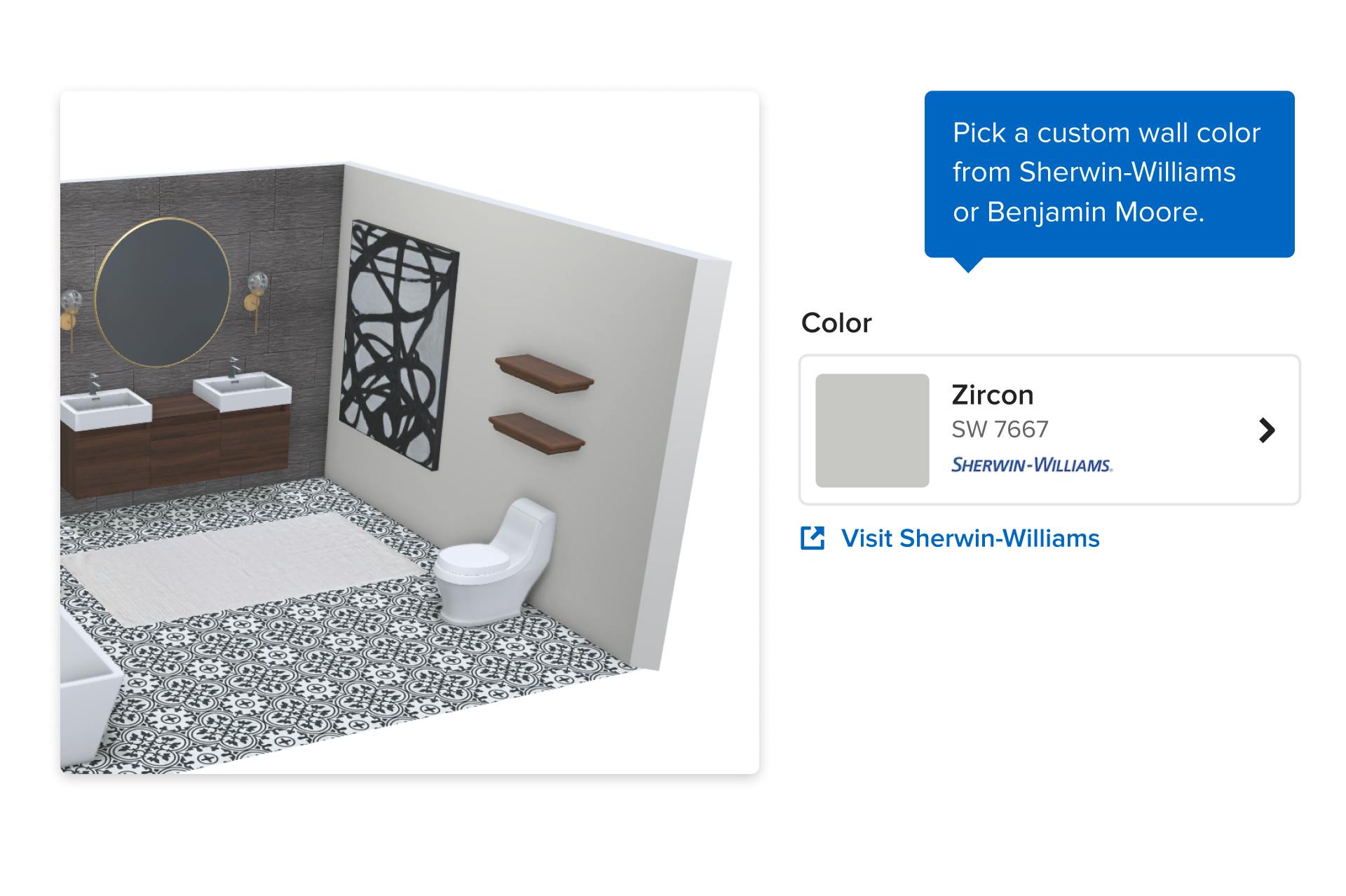 Customization Features
Now you also can adjust the sizes, colors and finishes of bath products to fit your design to a T, as well as customize hardware finishes. This customization feature lets you present an even more realistic-looking plan to current or prospective clients, so they can see exactly how all the elements work together. Want to scale down that rustic vanity to suit a small bath, work with your client's preference for bright blue, or match the finishes of all the fixtures and hardware? With a click or two, it's easy.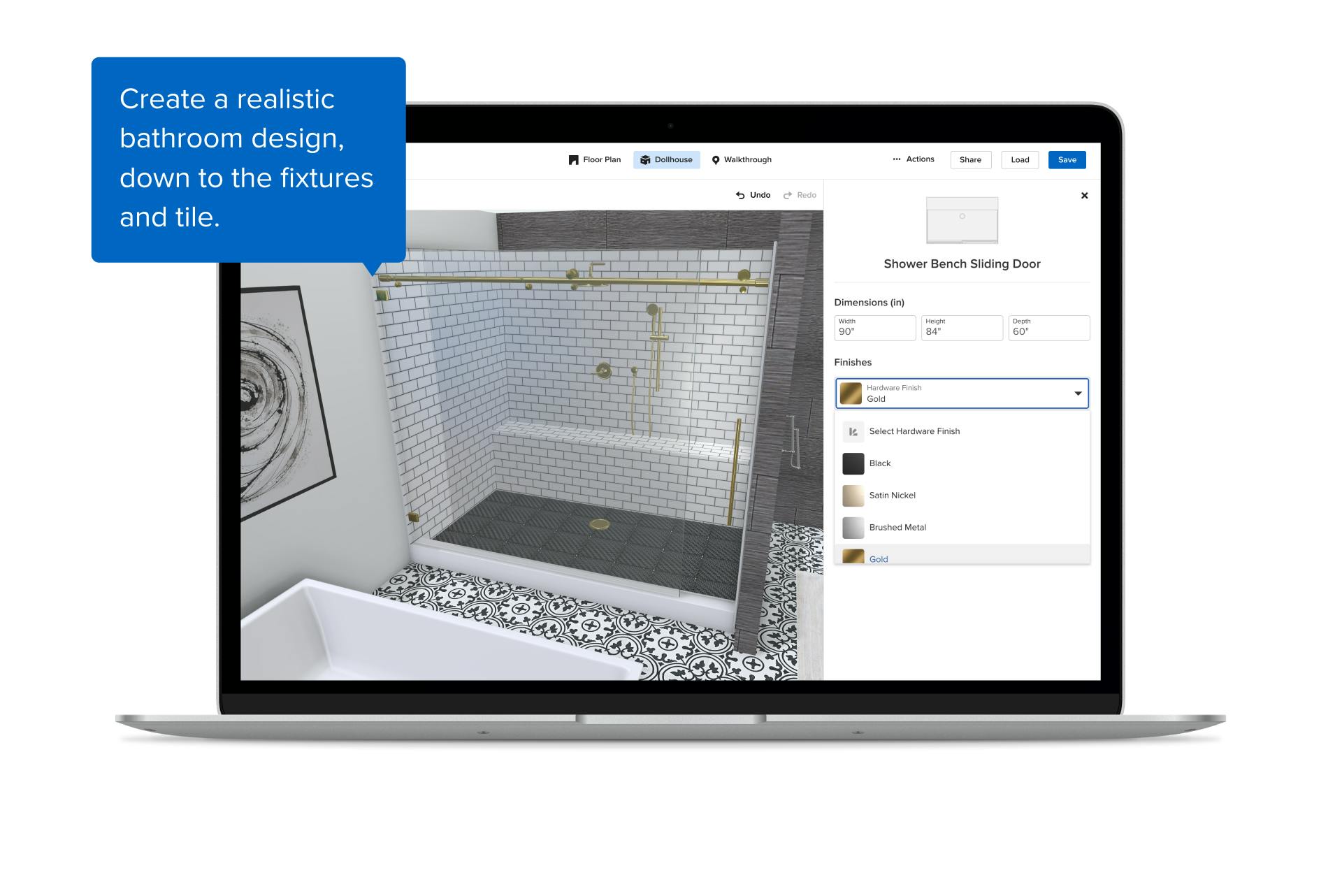 Better Bath Designs Are Key
"Our research shows that bathrooms remain one of the top renovation projects among homeowners, with investment in these rooms growing year-over-year," Cohen says. And given all the available technology today, clients have higher expectations than ever for being able to visualize all the elements of their bath project well before installation. That means your designs need to be top-notch. 
Houzz Pro's 3D Floor Planner lets you create a realistic, immersive experience for your client in their actual bath, or any other space, using your tablet or phone. That means you can demonstrate to potential clients the value of making significant changes to a bathroom, such as upgrading a vanity, moving plumbing or expanding the shower, as well as present realistic designs to current clients to get faster approval.
"Houzz Pro 3D Floor Plans are essential for design," says Brigid Wethington, principal interior designer at B. Chic Interiors, an interior design and decorating firm in Howard County, Maryland. "The tool makes it easy to quickly draw up multiple floor plans that help our clients to not only get excited about all the possibilities for their bathroom but also understand the reasoning behind my recommendations…. It removes the guesswork and gives my clients confidence in their decisions."
The 3D Floor Planner tool is available to all Houzz Pro subscribers in the U.S. and Canada. Learn more about it here, and try it by creating a free Houzz Pro account. 
Join the conversation by commenting or asking a question below. The Houzz team reads every single comment, and we'll get back to you by email if you need us!

Want advice delivered to your inbox?
Unlock industry insights and updates for contractors and design pros
By signing up, I agree to the Houzz Terms of Use and Privacy Policy and that Houzz may use my information to contact me about relevant content, products, and services.