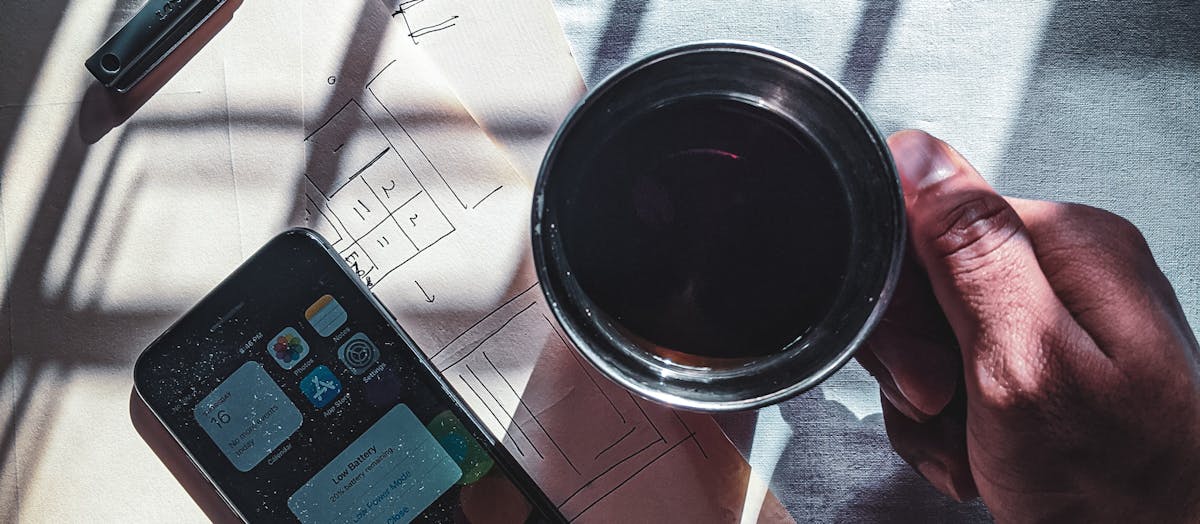 We're in the business of saving you time, making your business more productive, and making your life easier.
We hope that we're accomplishing all three of these with our new homepage, which is personalized and customizable - just for you.
Click here to visit your Houzz Pro homepage! Read on to get an overview of what's available to you there.
Quickly access a Houzz Pro activity.
In bold at the top of your Houzz Pro homepage, you'll find 3 activities you can choose from: 
Floor Plan: create, edit, and send 2D and 3D floor plans.
Mood Board: create, edit, and send mood boards that can contain any product from around the web.
Lead: follow up with a lead, log call notes, send documents.
The "Today" section gives you important reminders about tasks you need to complete.
Houzz Pro acts like your personal assistant by getting you a rundown of your new leads, new client messages, and what documents (like invoices) are still outstanding. If you want to act on a task, just click through. 
The "Recent Places" section makes it easy for you to pick up where you left off
We show you a list of your recently looked at leads and recent projects you were working on in Houzz Pro - make your selection by clicking on the lead or project.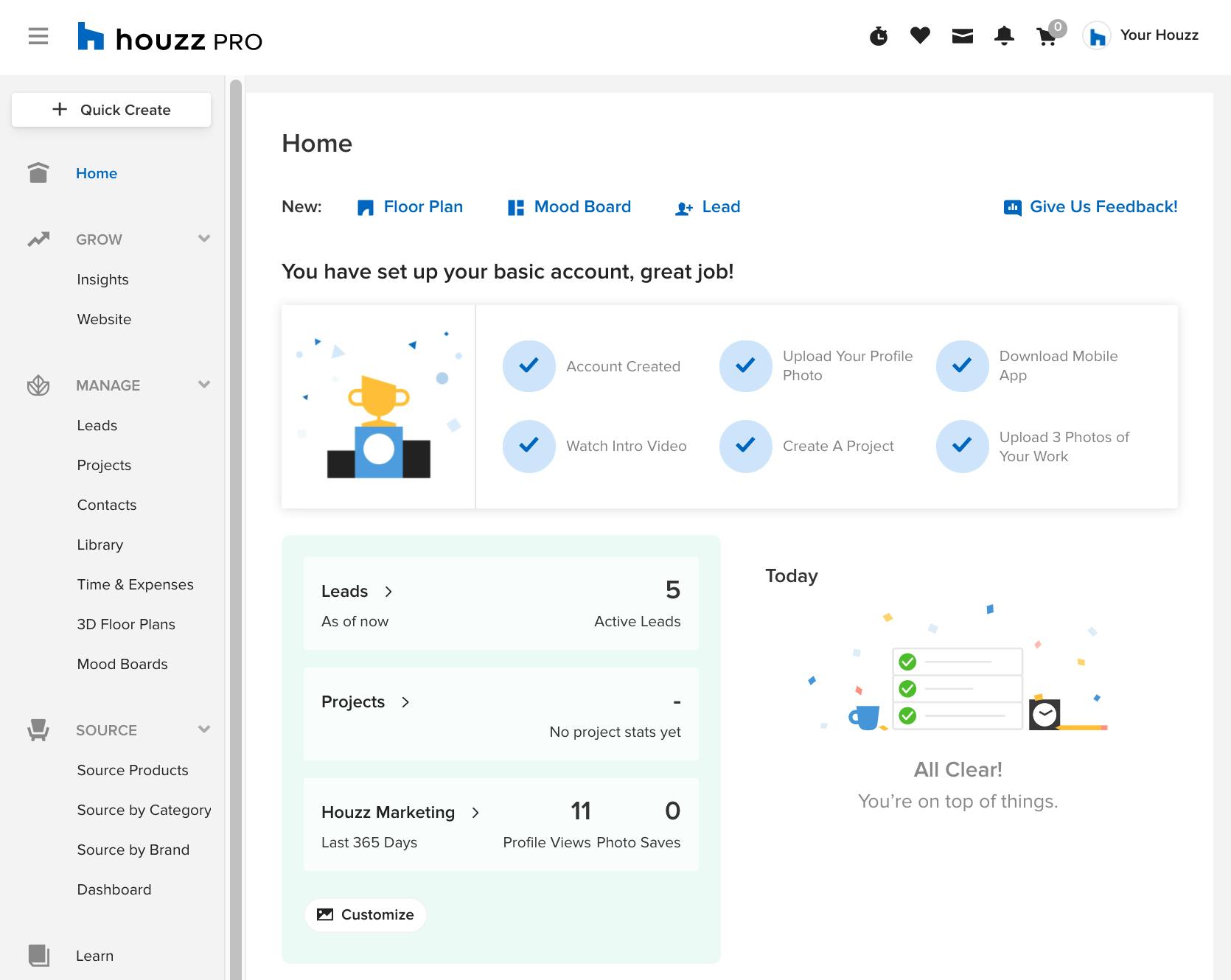 Learn how to best use our business management software with educational content and unlimited training and support. 
Access our Help Center, Pro-to-Pro Discussions, and Houzz Pro Learn (hint: you're reading an article on Learn now). You have the Houzz Pro team at your back - reach out anytime if you need help or have any questions. 
If you're going to look at the Houzz Pro homepage every day, you may as well like what you see. 
You can customize what information you'd like to see in your overview: Leads, Projects, Houzz Marketing. You have the freedom to get rid of what you don't want to see on your homepage.
You're also free to give yourself some eye candy. You can adjust background colors to the overview module, and you can add any image you want as a custom background image - your team, your family, your dog, your favorite snack. It's your homepage.
Join the conversation by commenting or asking a question below. The Houzz team reads every single comment, and we'll get back to you by email if you need us!