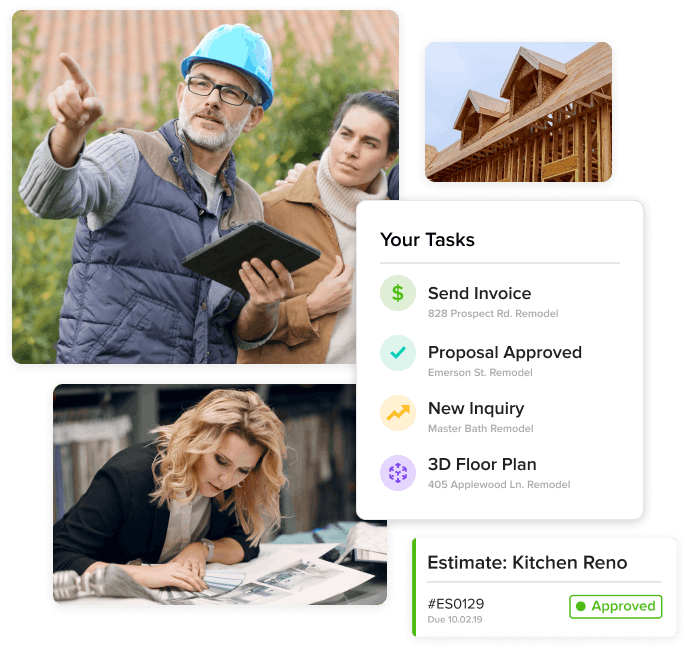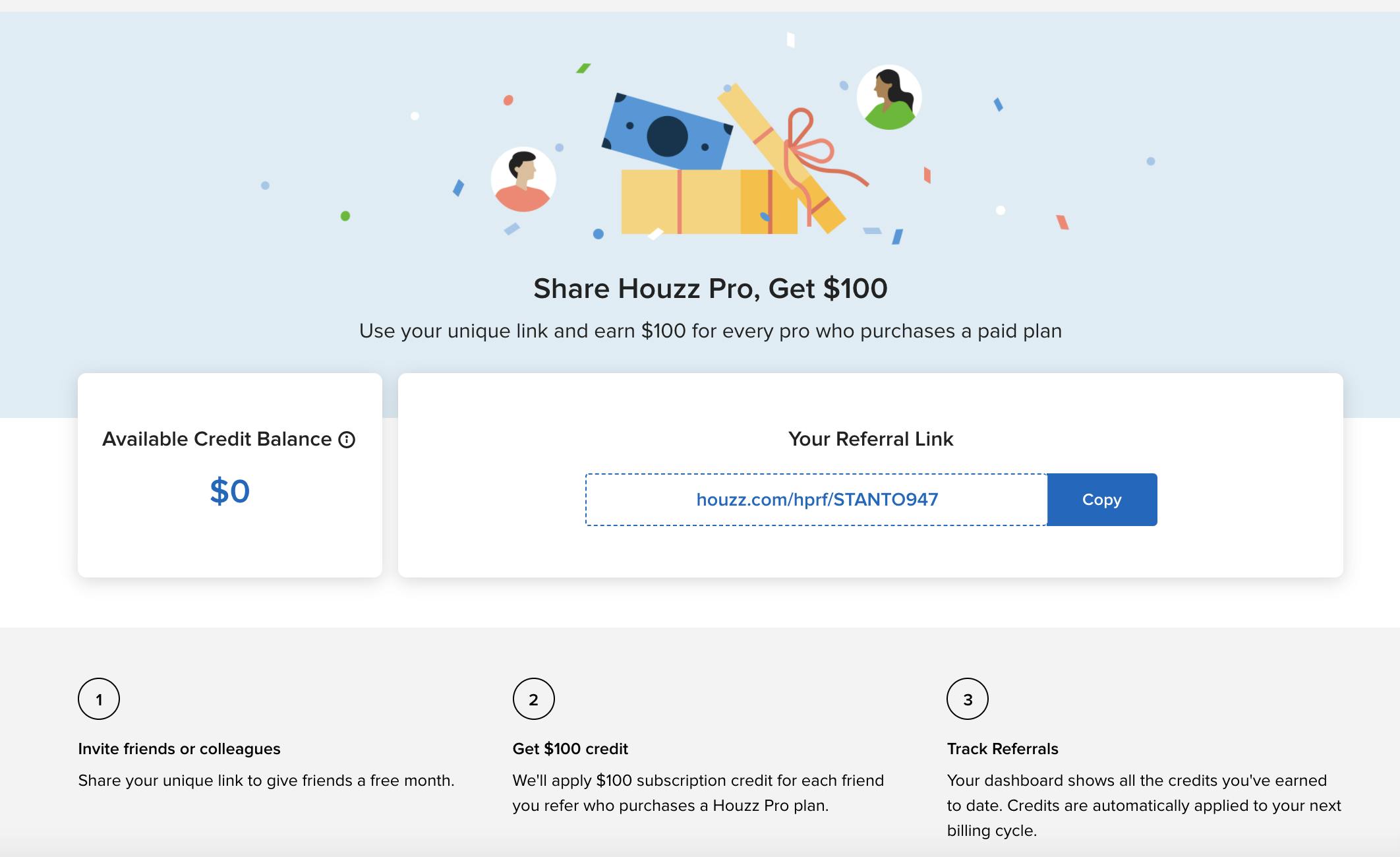 Because so many Houzz Pro customers subscribe based on the recommendation of a friend or colleague, we're excited to announce the launch of a our new Invite a friend program.
Now, Houzz Pro subscribers can not only recommend Houzz Pro, they can gift that new subscriber with a free month. The new subscriber will get a free month at any price point and for any Starter, Essential or Ultimate subscription. As a thank you to our Houzz Pro customers, when your friend or colleague subscribes, we'll gift you $100 in credit towards your current Houzz subscription. A true win-win!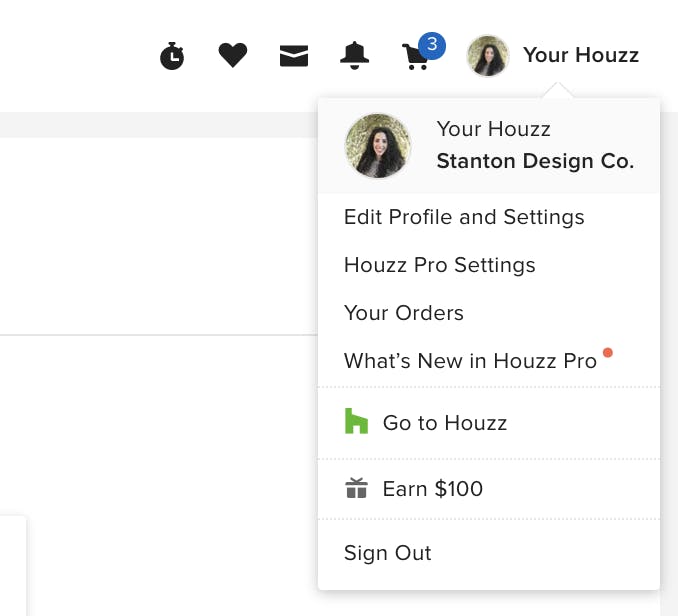 To get started, just select the "Earn $100" link in the Your Houzz dropdown menu in the top right corner of your screen. Be sure you are a current Houzz Pro customer and signed in to your Houzz Pro account.
You'll be taken to the referral page shown above, where you can copy your unique referral link and share with pros whose businesses could also benefit from using Houzz Pro.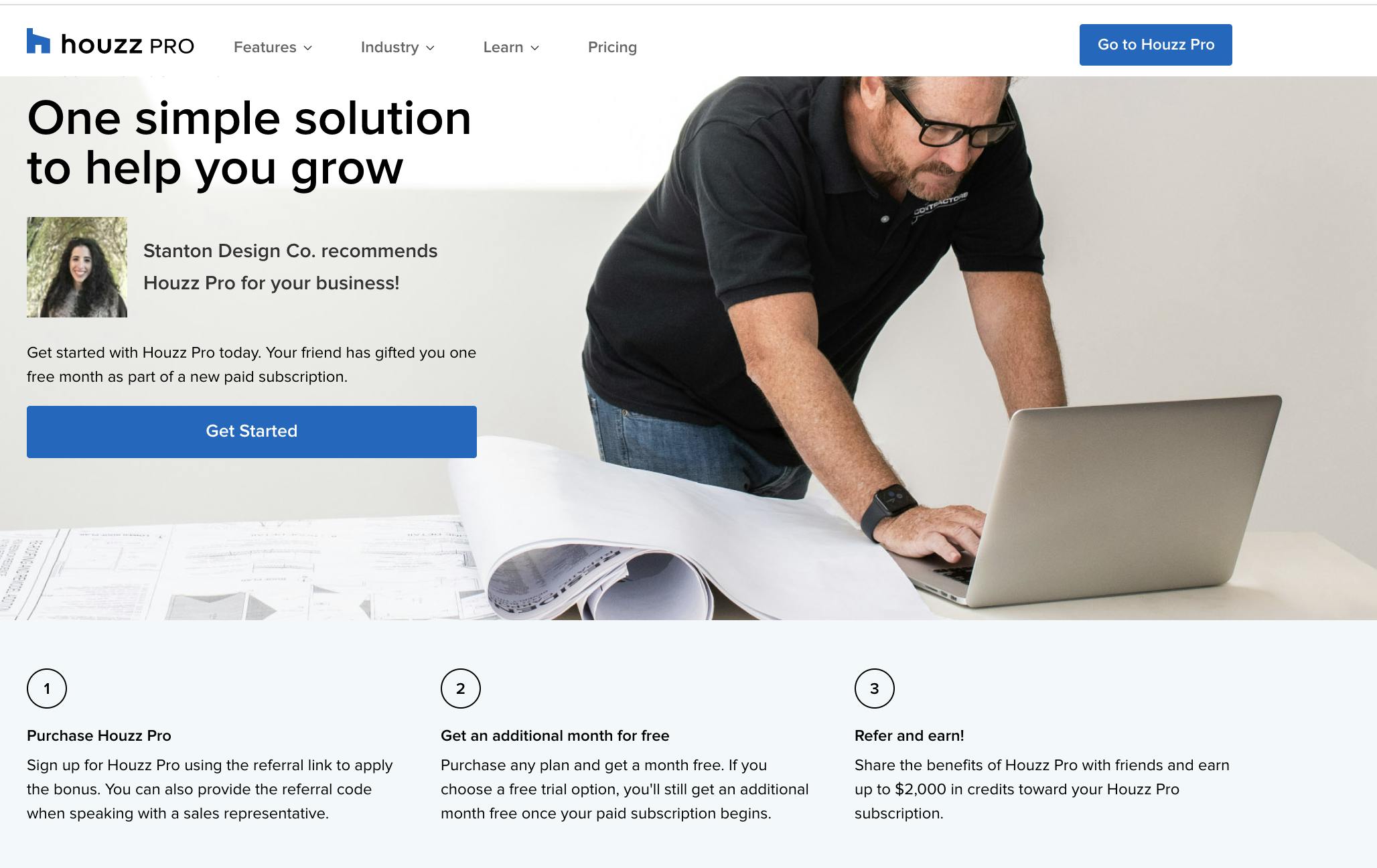 When your friend of colleague clicks the unique link, they'll be taken to a custom page with your business name, instructions and FAQs.
They can sign up for a subscription right away, or start with a Free Trial. Once they become a Houzz Pro customer, we'll give them a free month on top of any free trial, and gift you $100 towards your own subscription.
Not yet a Houzz Pro subscriber? Just ask any pro you know who is a Houzz Pro customer to send you their unique referral link to get the power of Houzz Pro for your own business, and benefit from a full free month too.
More From Houzz Pro Learn