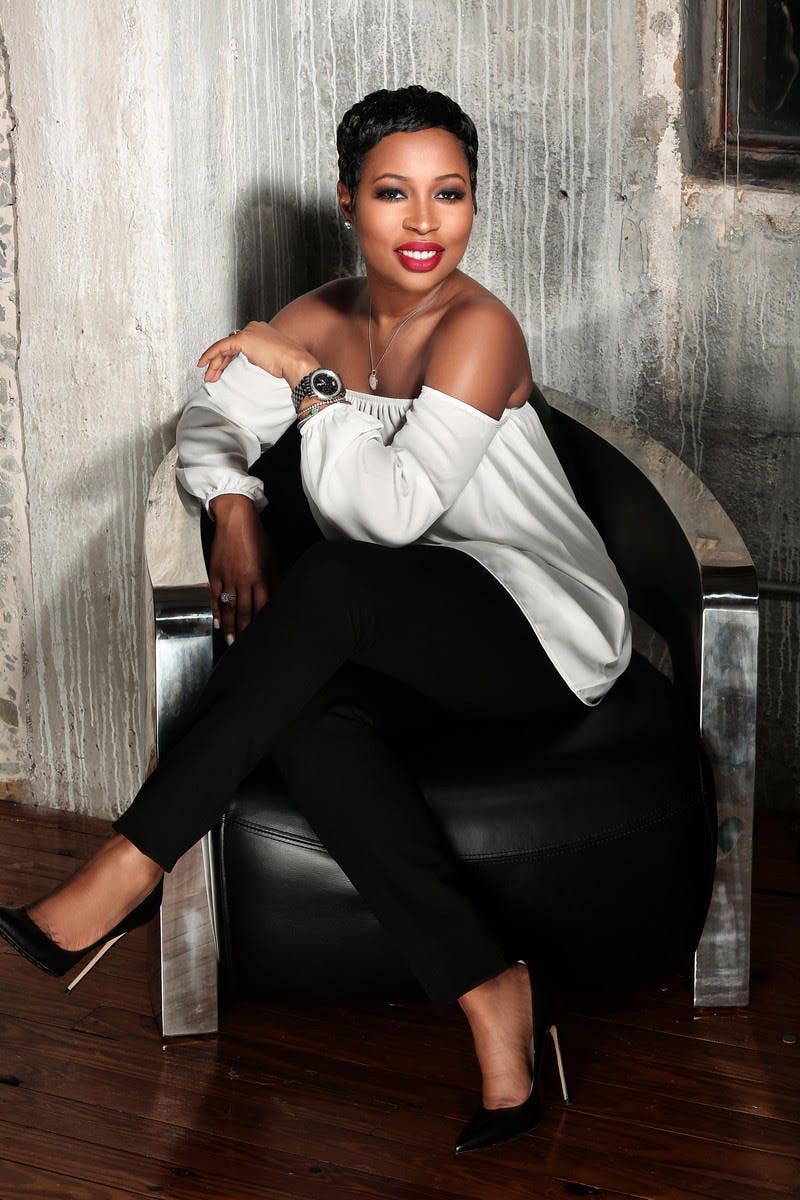 After leaving Wall Street to follow her passion for interior design, Lina knew she wanted to bring to her design business the same level of professionalism, organization and excellence that she knew in corporate America -- and from day one. Lina found Houzz Pro addressed all these needs, enabling her to grow and scale successfully, and her business has since taken off. 
The Challenge
Lina was confident that she had the talent and the business acumen to make the switch from a career in finance to starting her own design firm, but she knew that the key to her success would be finding the right tools to support her and grow with her expanding business. As a small business owner, she needed an easy way to bring the right tools and professionalism to many aspects of her firm: from designing to sourcing products, communicating with clients, managing profitability, and marketing her business.   
"As a designer, I want to make sure I'm going all out for my clients. But as a business woman, I have to make sure that we're profitable."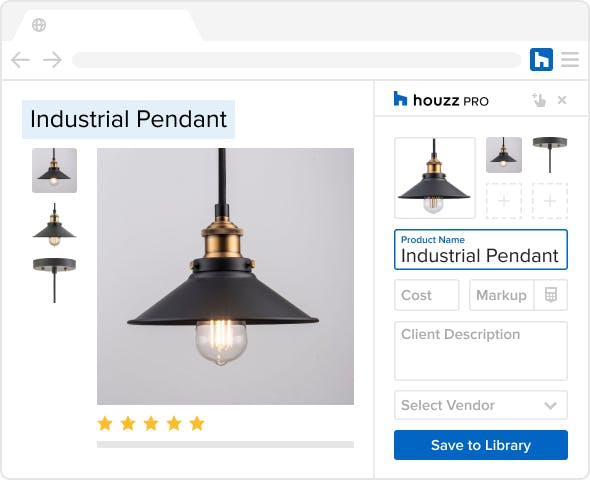 The Solution
Lina put Houzz Pro in place from day one. She researched platforms for Interior Designers, scheduled a live demo of the software and knew right away that the all-in-one solution was what she needed to immediately deliver on her desired level of excellence, business organization and tool set. 
For Lina, the Houzz Pro solution hit on four key pain points:
#1 Freeing up time for more design work
"Houzz Pro has paid for itself in the time I can now spend on new projects. It is one tool that allows me to do everything I need to do on a project and makes my day more efficient." 
Lina knows the admin work needs to get done, but she tries to minimize her time on admin activity so she can focus on the design work and growing her business with new projects. Lina loves that she can build proposals for a new client in just 5-10 minutes, and that the client can then easily approve by product or project and pay her - all online. It saves her tons of time to be able to build 3D models and Mood Boards all in a single tool.
The Product Clipper has been a key efficiency tool for Lina, making it fast and easy for her to source new products and create a custom product library. "The product Clipper is one of the best tools hands down for me as I'm shopping on multiple sites. It allows me to just click on an image and populate all the details. It saves a lot of time because I don't have to cut and paste so I can really quickly add products into my catalog. If I see something I like, even if it may not fit in what we're doing today, it may fit in a future project. I can pull that into the library and go back and reference it in the future."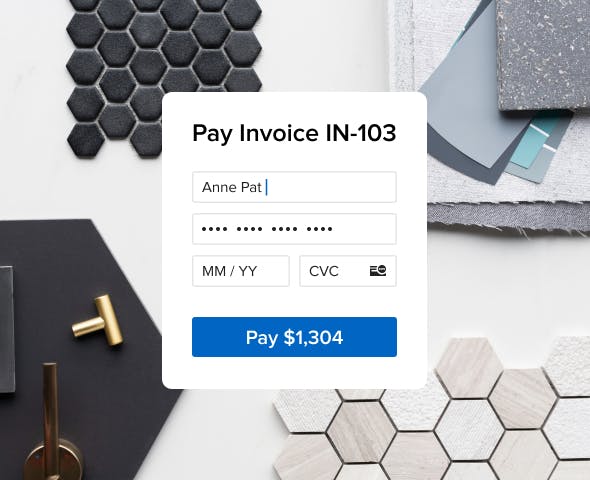 #2 Managing projects, payments and profitability
"Houzz Pro lets me manage and track profitability, cash flow, and project status, and it makes my accountant happy too."
As a savvy business person, Lina knows that business stops if you have to wait for payment. She relies on Houzz Pro to make it easy to collect payment quickly and upfront. "Online payments for my clients really helps with profitability and cash flow for my business"
The built in accounting sync feature also helps Lina track everything she needs. "The QuickBooks integration has been a lifesaver. It allows me to balance everything that's coming in and out of the business -- including paying my vendors and my suppliers. Once my accountant logs into QuickBooks, it's all there for her to do the work."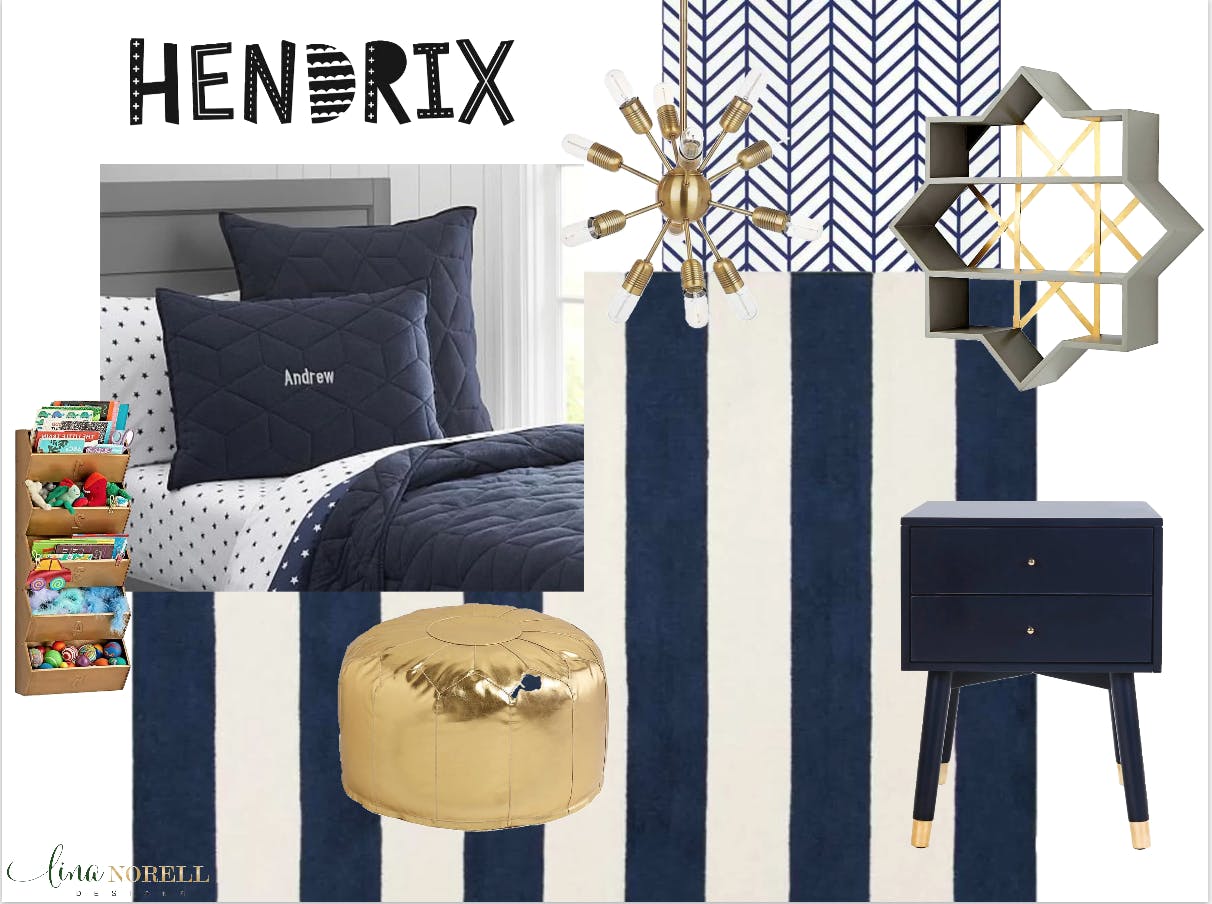 #3 Helping clients visualize the finished project
"As designers, we take for granted being able to see the end result in our minds"
Lina finds that as a designer it's easy for her to take for granted the ability to see the vision for a project, but that clients often don't possess that skill.  She uses the built-in Mood Boards to help clients grasp all the design elements that she pulls together. Mood Boards help her more easily communicate with clients and get approval for product choices. Lina says Mood Boards are easy to use, "especially if I've done the front-end work of adding the items into the Product Library."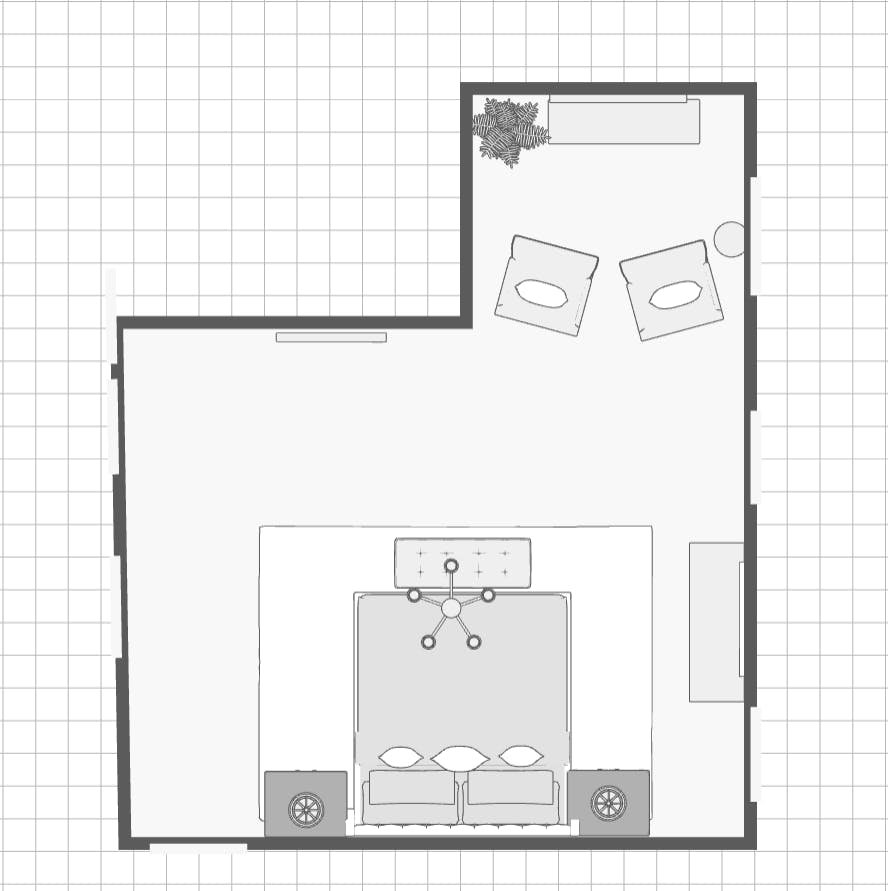 #4 Delivering professionalism and excellence in the client experience
"Having software to help me deliver a quality client experience pays for itself - that's more referrals from happy clients who were impressed with the ease-of-use and high level of communication I provide with Houzz Pro."
With Houzz Pro, Lina always looks like a professional, established designer. That means having her branding on every visual touch-point, but also in how she delivers every part of the client experience.  Clients love the client dashboard, using it to check on the project status, send her a note, approve or decline products, or make payments at any time of day or night, even from their phones. "Even if it's 3 In the morning, they're able to have continuity of communication with me through the tool and they're impressed with its ease of use. I always express to my clients the importance of attention to detail, Houzz Pro has allowed me to elevate my brand with my clients because it puts another level of professionalism, of attention to detail, on what we do."
"I've already recommended Houzz Pro to my friends. I saw that they were using spreadsheets to track spending and to aggregate bills and to bill clients. I saw they were using a Word document and cutting and pasting pictures from websites. I told them Houzz Pro will do all of this for you at another level, and the markup on one product will pay for it all."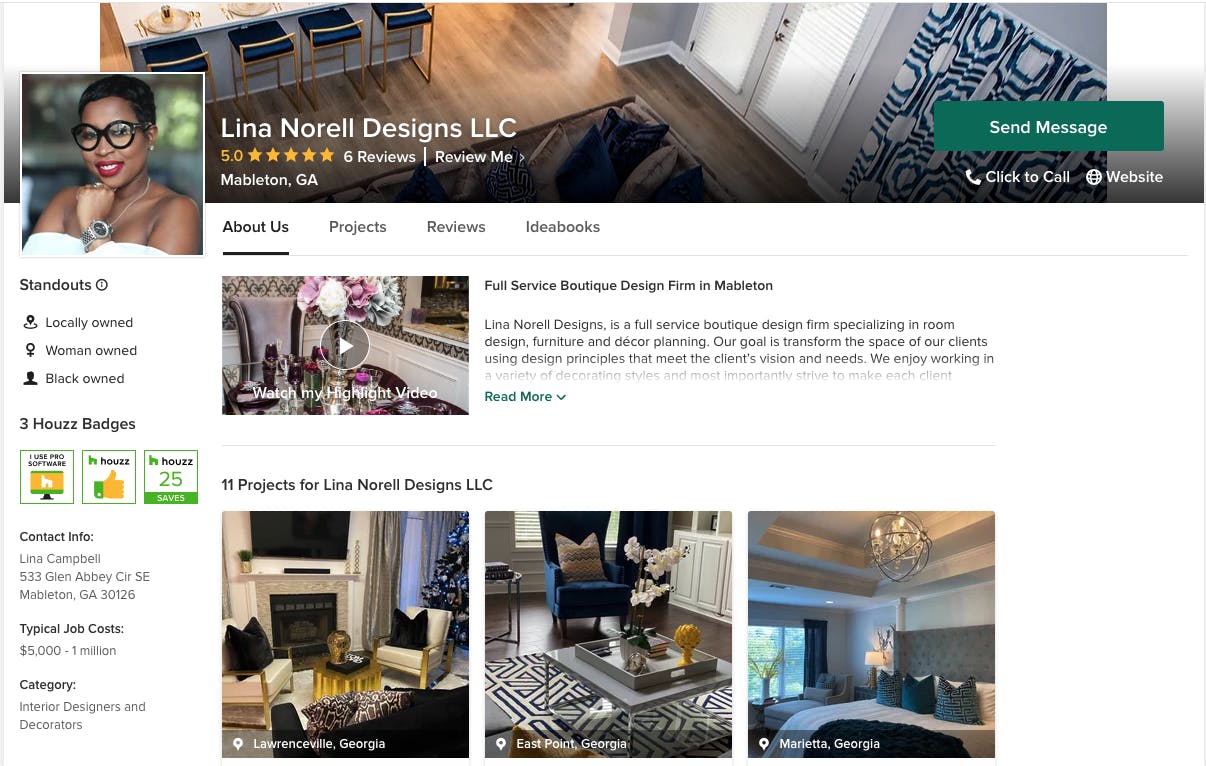 The Outcome
"The return on my investment in Houzz Pro has been amazing."
Lina's business is growing rapidly, and she continues to scale through smart business choices. A year into using Houzz Pro, she added local advertising to her Houzz pro subscription, which is now the only paid marketing she does. 
"We have secured our brand, people know who we are now, and it's time for us to take on more projects and hire more full-time staff. I believe the success of our firm is dependent on using Houzz Pro and having a tool that services so many parts of our business."