Renovation Costs: Reframing Homeowner Expectations
Clients often don't have experience with renovation costs. According to the Houzz & Home Survey, 77% of homeowners said they had a budget in mind when planning their project, but nearly 50% go over budget. Consider these recommendations from industry leaders to help reframe your client's expectations.
Budgeting Guidelines
A spokesman for the Appraisal Institute recommends creating a budget based on the approximate value of each room as a percentage of the overall value of the home. This is especially helpful since it's a neutral way to discuss the budget, particularly if a homeowner presents a budget that you know is insufficient for their wishlist.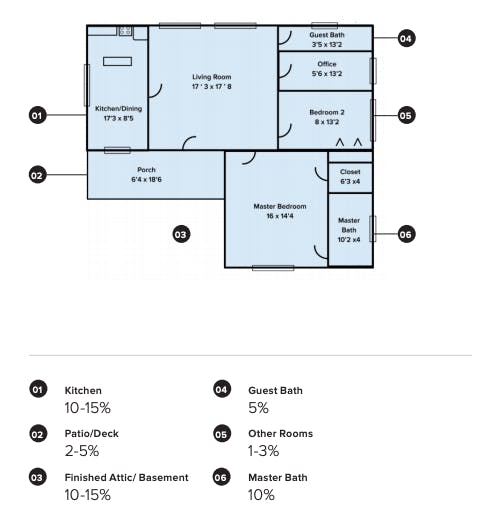 Preliminary Pricing
Studies show that homeowners appreciate transparency when it comes to estimated project costs. Rather than withholding your pricing, consider quoting a preliminary price with an exploratory question for more dialogue. You can use the Typical Job Cost section on your Houzz profile to begin setting expectations starting with homeowners who are still browsing and researching.
Detailed Proposals or Estimates
When it comes time to give a proposal or estimate, being thorough can provide the context and transparency that potential clients seek. Using Houzz Pro's proposal or estimation tool can make it easy to quickly create these documents for potential clients. Plus, with local cost data included, you can be sure that your pricing is in line with the going rate in your area. Click here to learn more.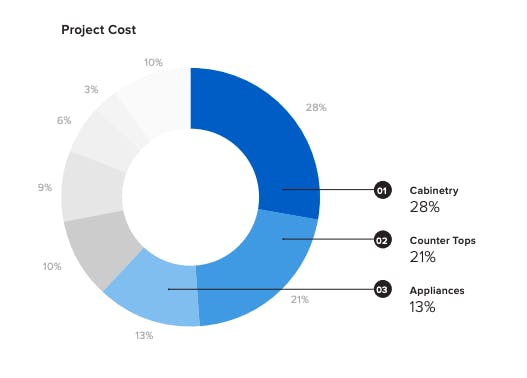 Distribution of Costs
Help homeowners understand what's driving the project costs to help them make educated decisions about where there's an opportunity to make adjustments to spending.