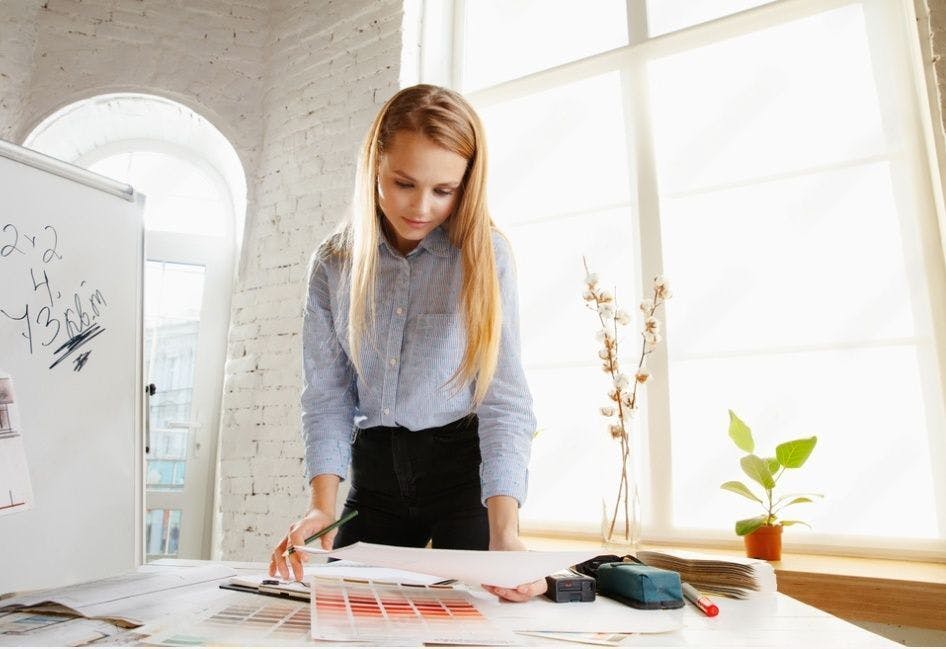 As an interior designer business owner you want to protect and preserve the business and reputation that you are building with each new project. One way to do that is to prevent others from diluting your brand by using your business name or logo. 
It is common for new interior design business owners to be confused about how to best do that. There is widespread misunderstanding around the differences between copyrights and trademarks. This article helps distinguish between these two types of common intellectual property protections to clear up confusion and provides information to help you decide when a copyright could work for your interior design business.
We cover everything an interior designer may need to know about copyrights and how they are used in the interior design industry. We provide information to help you answer questions such as Do I need to copyright my interior design business name? Should I copyright my interior design business name and logo? and How do I Copyright my interior design business logo?
Click on a link below to jump straight to the section you're most interested in: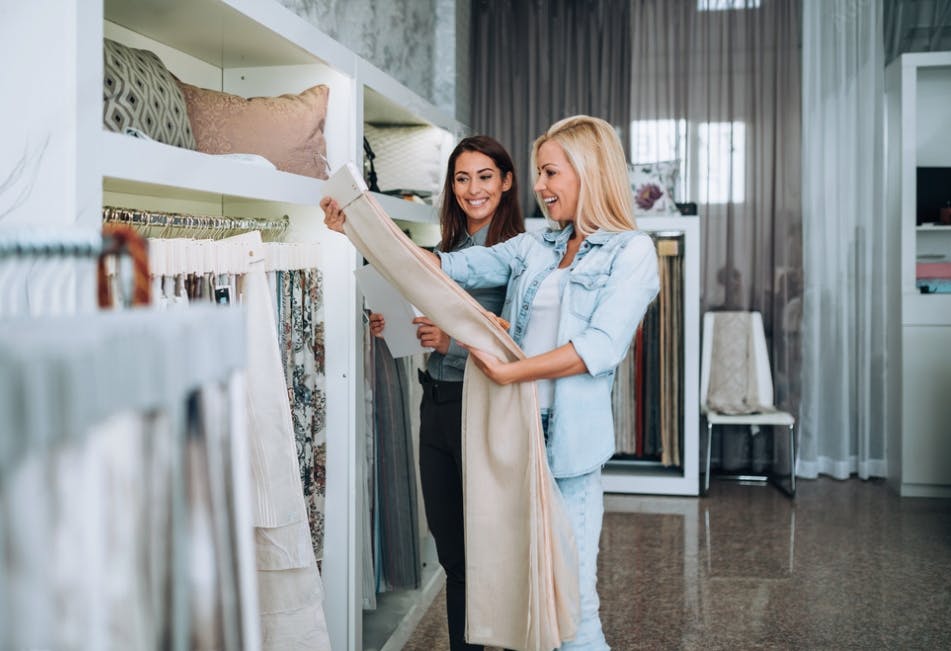 What is a Copyright?
People often use the word copyright and trademark interchangeably, however, they carry significant legal differences. A copyright protects original artistic works such as books, songs and paintings by preventing others from copying the work. 
Trademarks protect any unique identifier related to business goods and services such as slogans, logos, and business names. A copyright does not protect you from others using your interior design business name, but a trademark can. Learn more about whether you should trademark your interior design business name or logo and how to get a trademark at Should You Trademark Your Interior Design Business Name?
As an interior design business owner, you may want to consider copyright protection for certain aspects of your work such as your interior design business logo. We cover these scenarios later in this article. A patent is the third type of common intellectual property protection for those whose design journey includes inventing a product.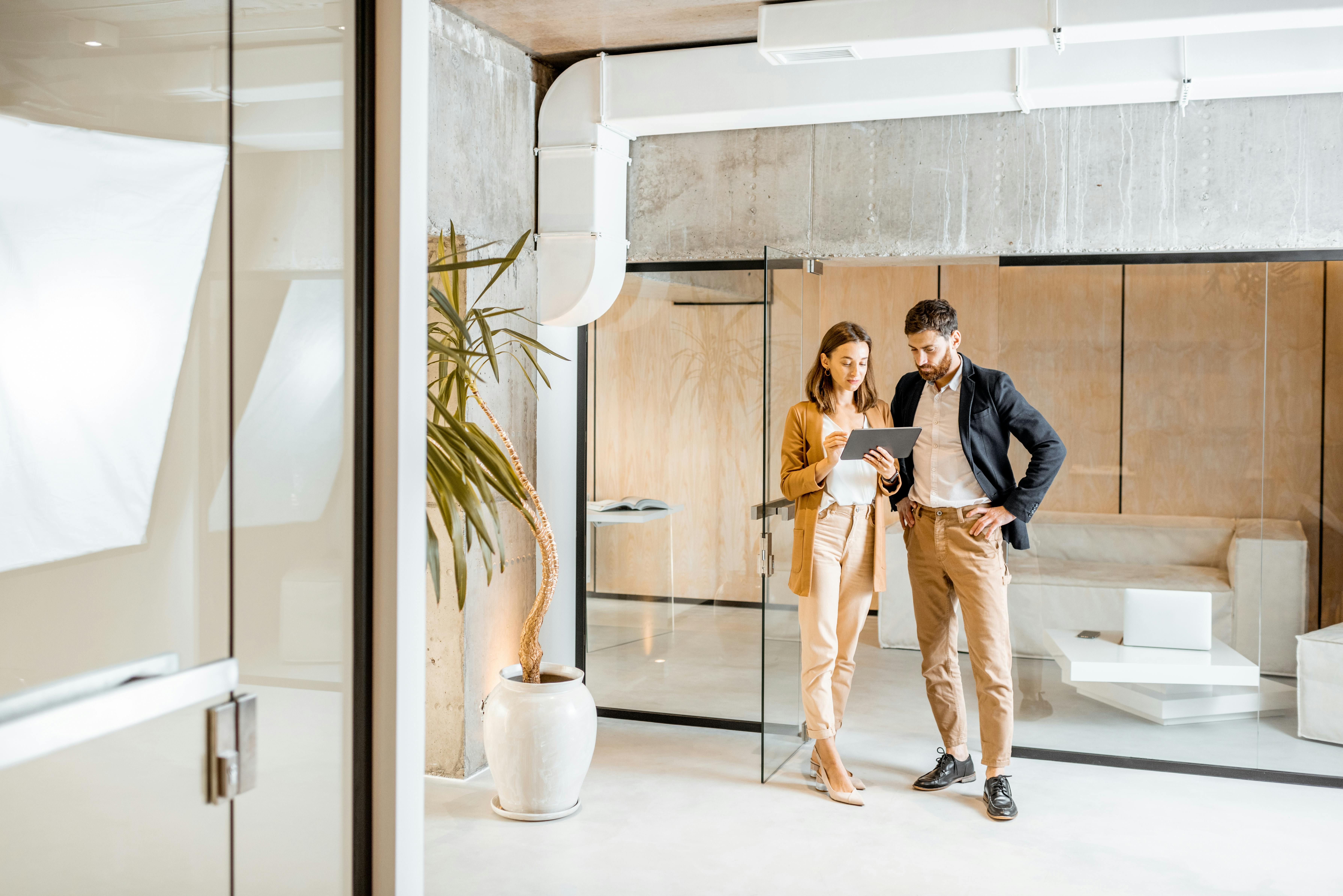 Should I Copyright my Interior Design Business Logo?
Business logos do fall under copyright protection, and whether you should copyright your interior design business logo depends on how you use it. If you have an original logo that you want to protect, it is a good idea to seek a trademark to prevent competitors from using it. 
Some interior designers also add the protection of a copyright if they are using a unique logo in additional ways beyond selling their interior design services so that the logo is not copied by others. Here are some reasons you might want to consider a copyright too:
Does your interior design business put the logo on swag like water bottles, tote bags and T-shirts? 
Do you have a regular podcast, newsletter or other ongoing promotions branded with your interior design business logo? 
Do you use your interior design business logo in training materials distributed at events or through webinars?
Registering for a copyright under these, and similar scenarios helps assure that no one else will copy, reuse and republish your interior design business logo, confusing customers and diluting your brand.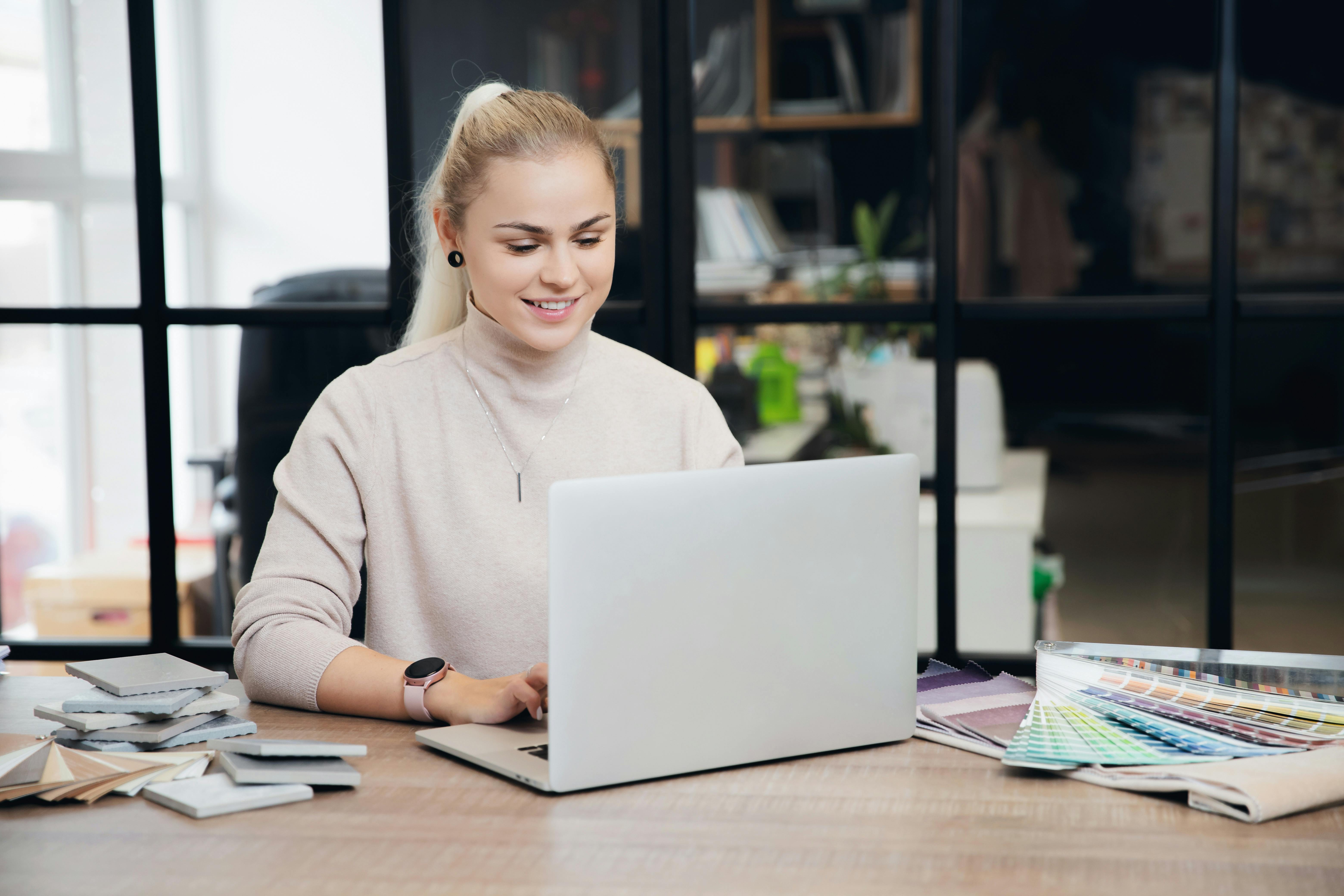 What Should an Interior Designer Copyright?
Besides covering a logo, copyrights can also protect other original materials you create as part of your interior design business. It does not protect an idea, but covers the expression of that idea in a tangible, permanent medium that can be perceived, reproduced or communicated for more than a short period of time.  
Examples are a self-published book on interior design ideas, an e-book compilation of your interior design blogs, or a collection of your original photographs and artist renderings of your design work or concepts. A copyright gives you the exclusive right to reproduce the creative work; prepare derivative works based on it; distribute copies and publicly display it.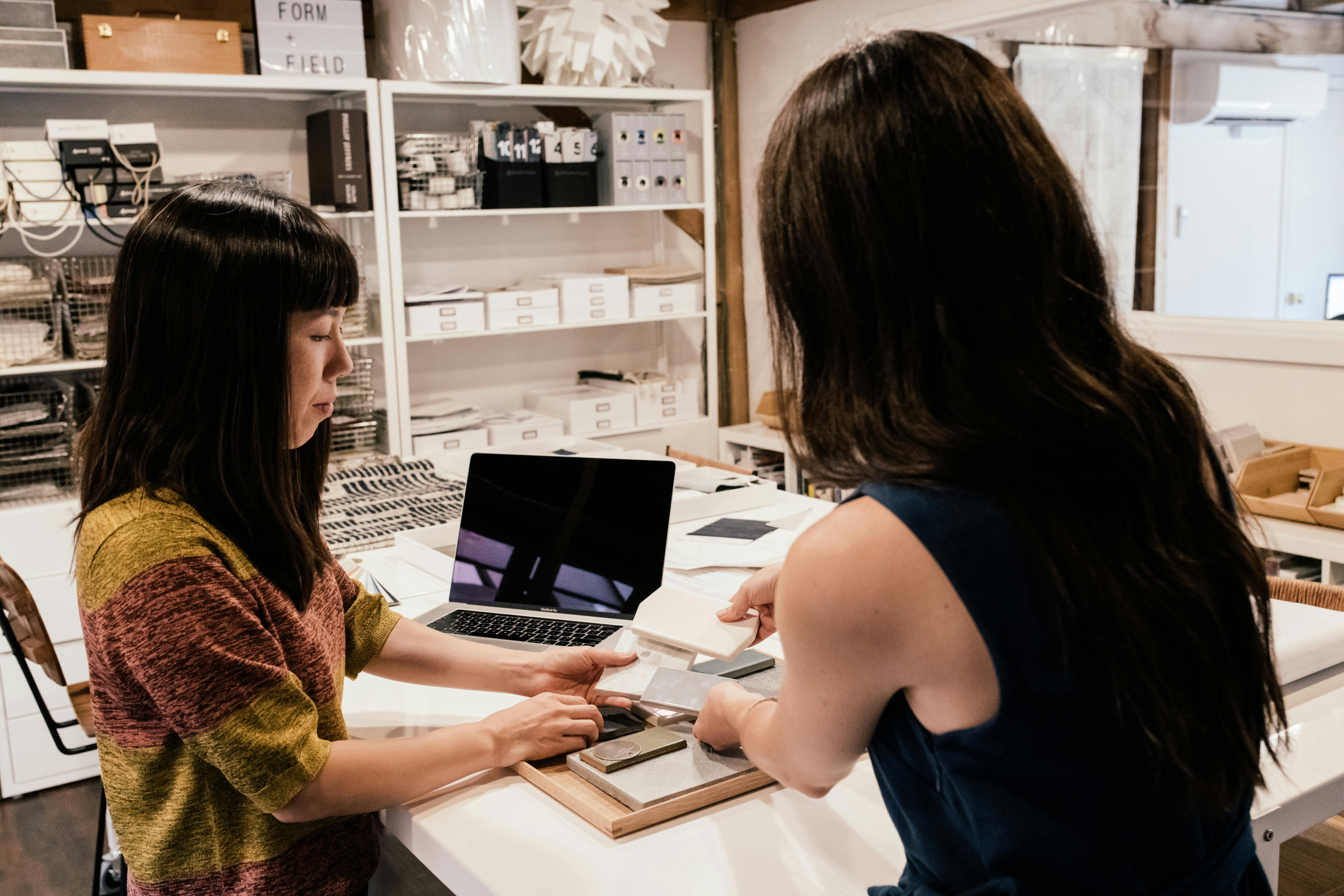 More Interior Design Copyright Insights
You Already own a Copyright 
Everyone has seen the @copyright sign in books, websites and movies, but what you probably don't know is that you don't need to have a registered copyright to use it. Almost everyone is a copyright owner. Write a poem, shoot a video, take a photo and in the eyes of the law, your work is automatically copyrighted. Therefore it is good practice to add the @ sign followed by your business name and date on your original work even if you do not register it. Taking the additional step of registering with the U.S. Copyright Office does provide more legal protection, however. (More to come on that below)
Employers Own Your Work
Unless otherwise stated, most companies own the intellectual property rights to the work their employees create while employed by them. Therefore, if you are working for a design firm or a member of a design team at a business you do not own, you cannot copyright the work you create for them. If your firm employs others, you will want to provide clarity to your team members in this area too.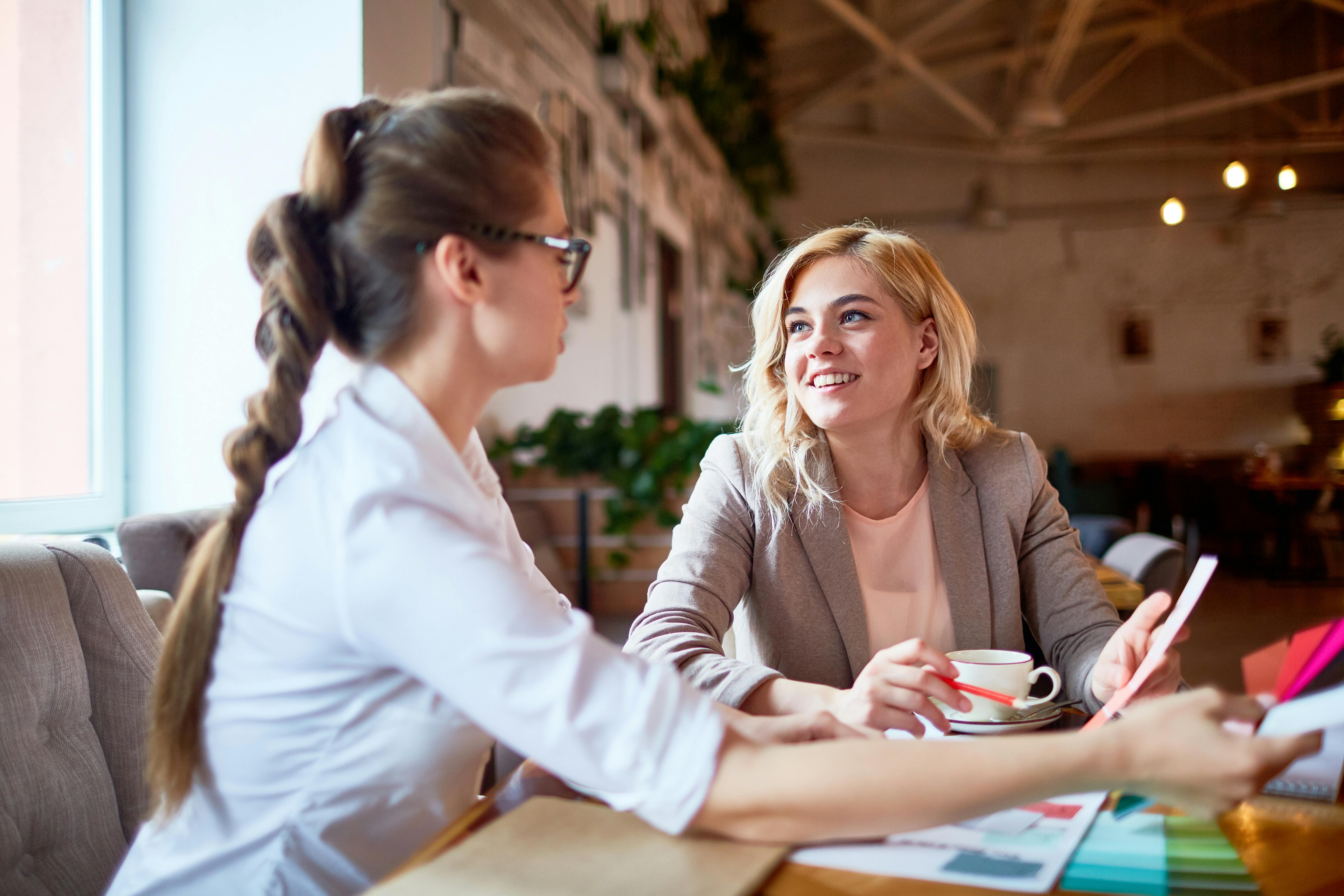 Why Register for a Copyright & How
Registering for a copyright is inexpensive and can be done quite easily by filling out a form obtained from the United States Copyright Office. The copyright registration provides you stronger legal rights and is necessary if you ever need to sue for copyright infringement, and for obtaining statutory damages or attorney's fees in such cases. 
What To Do if Someone Infringes Your Copyright
An infringement of copyright occurs when someone copies your copyrighted material without permission or license. This most often occurs not with an exact replica but when there is a substantial similarity between that person's work and yours. 
Before taking legal action, which can be expensive, consider these steps first:
Confirm that 'fair use' does not apply. In some cases, small parts of your copyrighted design may have already been in previous use or the use of them does not impact the whole of your work.  A lawyer can help unpack the aspects of fair use.
Make sure the alleged violation occurred after your copyright was registered.
Contact a lawyer qualified in intellectual property law for legal advice. 
Send a formal notice of the violation to the person requesting that they immediately stop using your copyrighted work.
Should you decide to take formal legal action, and successfully prove the infringement, the type and amount of damages will vary and can depend on whether it is shown that the violation was intentional or accidental.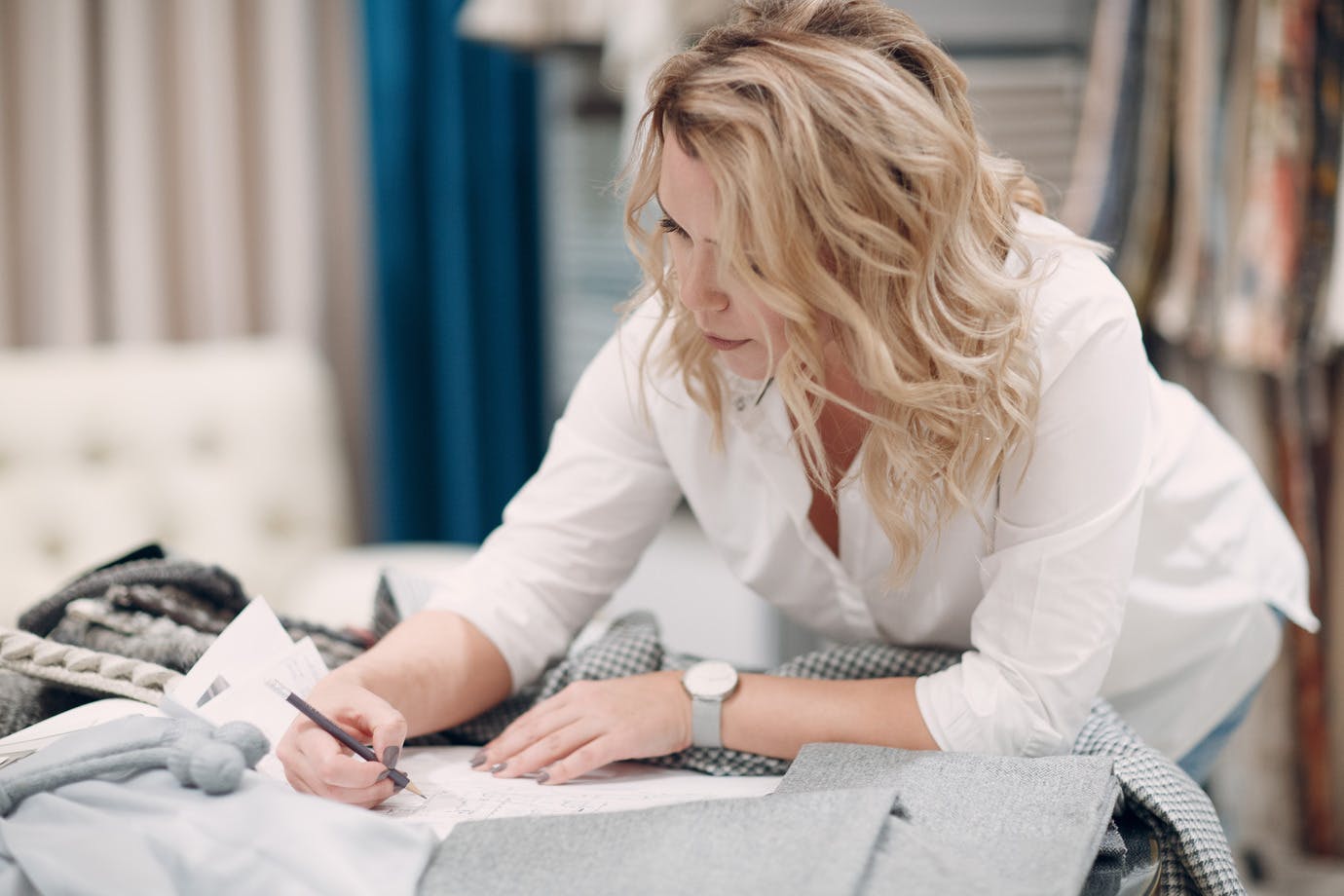 Learn More 
A copyright does not protect the name of your interior design business, but there are circumstances when owners of interior design businesses seek a copyright for other aspects of their business. This is especially true if your original logo is an integral part of your interior design business brand and used in multiple aspects of your business. The same may be true for other materials such as books and videos you have authored.
Learn more about running your own interior design business with our guide to insurance: Do Interior Designers Need Insurance?
The information contained in this article should not be relied upon as legal, business, or tax advice. We encourage you to seek guidance from your legal counsel, business or tax specialist with regard to how the information contained in this article may or may not apply specifically to your business.
Join the conversation by commenting or asking a question below. The Houzz team reads every single comment, and we'll get back to you by email if you need us!