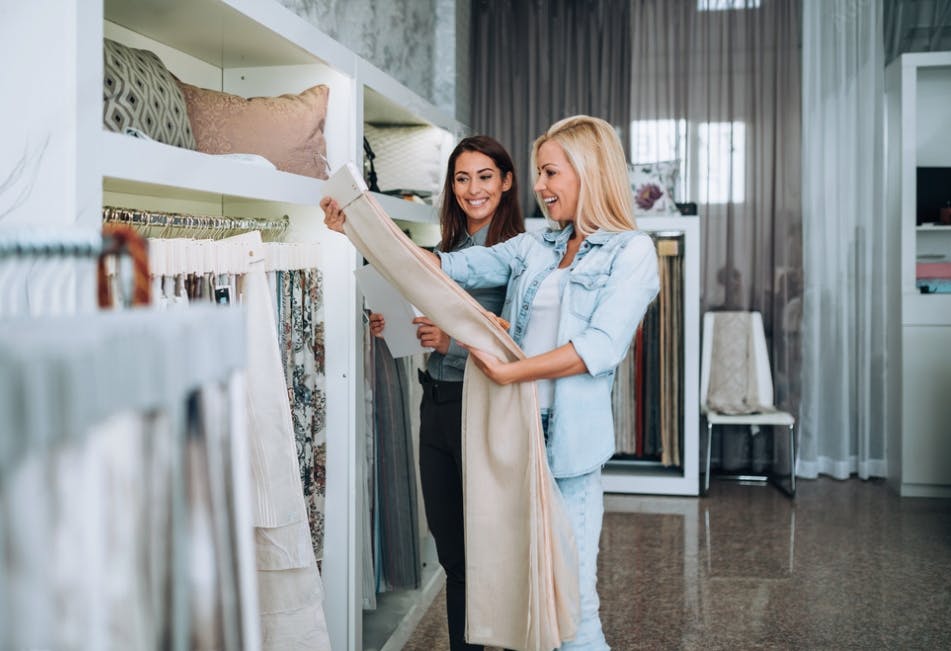 Both interior designer and fashion design careers are forms of creative expression that elevate beauty and allow us to showcase our individual personalities and passions. Both practices are driven by similar influences, such as cultural themes, social events and our ever-changing lifestyles, as well as the natural world around us. 
However, despite these art forms interlocking in many ways, the fundamental purpose of each discipline is very distinct. Fashion design, for example, focuses on creating clothing and accessories that answer a purpose, such as a raincoat, or offer a particular aesthetic, be it smart or casual. While interior design is all about creating spaces within buildings that offer a comfortable, cohesive environment that flows functionally and looks beautiful.
Here, we delve into the nuances and differences of each field, from responsibilities to salary, arming you with oodles of information that will help you decipher the trajectory of your career path. Click on a link below to jump straight to the section you're most interested in: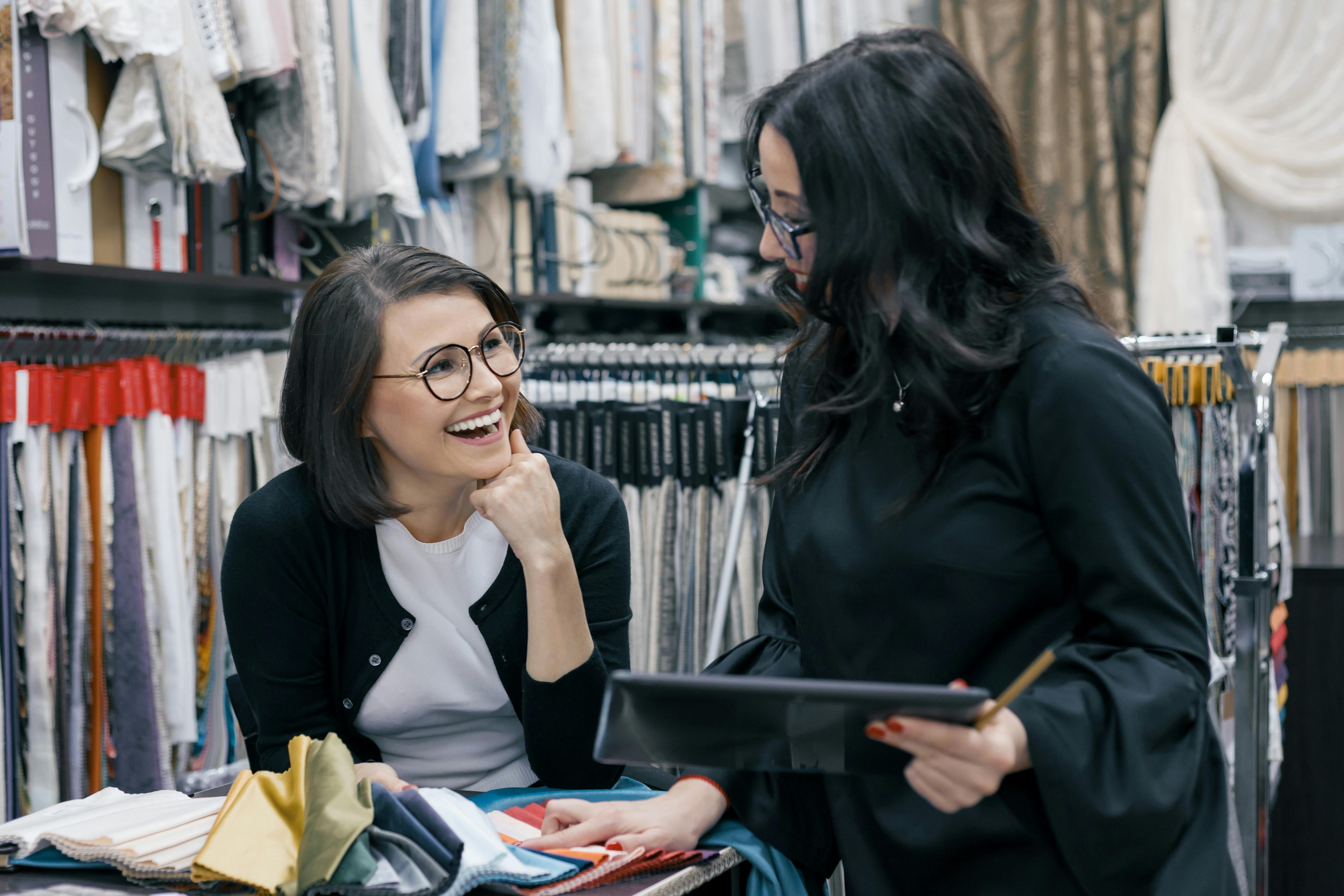 How to choose between interior design vs. fashion design
To help you decide which career path best suits your interests, outlook and skill set, take a look at these similarities and differences between fashion and interior design. 
Similarities 
Whether you're curating a fashion collection or planning a room design, both principles are a canvas for self-expression, allowing individuals to showcase their unique concepts and creativity.

To work in either industry, you should have good artistic skills and an understanding of how colors, shapes, patterns and materials work together. The project development of both fashion and interior design is similar, with both fields sketching out initial ideas and producing mood boards of selected fabrics and colors, so your client and team can visualize the end result. Communicating ideas visually plays a huge role in both roles. 
The ultimate goal of both an interior and fashion designer is to meet the needs, demands and wishes of their clients through their designs. Pleasing their client or audience is of the utmost importance. 
To be successful as an interior or fashion designer, you'll need to balance your creativity with your technical and business know-how. Not only will you need to use computer-aided software to create your designs, you'll also need to be business savvy, issuing professional quotes, invoices and agreements. 
Both industries also require a solid understanding of marketing and sales to keep the work flowing in, as well as project management to ensure each job runs smoothly within the allocated timeframe and budget. 

Differences
The most obvious difference between the interior designer and fashion design industries is the end goal. Fashion is all about producing wearable items that help to express individual style, while interior design is concerned with the look and feel of internal spaces. 
Despite both fashion and interior designers working with materials and textiles that have longevity, these materials are very different in each industry. Fashion designers work with woven fabrics and embellishments, while interior design involves working with much harder, robust materials, such as wood and stone. Both disciplines, however, need an understanding of how materials will perform in certain environments, such as humid spaces or wet weather. 
Interior designers need specialized skills and trained knowledge in building control and safety aspects, to ensure their designs don't threaten the structural integrity of a building or violate any local authority planning codes. Being aware of what weight a building or wall is able to bear is an incredibly important part of designing someone's home or a public space.
Fashion creations are easy to adapt and change, whereas interior constructions are costly and stressful to re-do if there is a mistake. Therefore, it can be argued that there's more pressure involved in interior design to ensure the project is right the first time. 
If you've read these points and are drawn towards how social and cultural influences inspire design, then you may prefer the fashion design career path. However, if solving spatial dilemmas while creating aesthetically pleasing spaces is more your thing, then interior design is more your avenue. 
Still torn? Read on to learn more about transitioning between these two creative careers.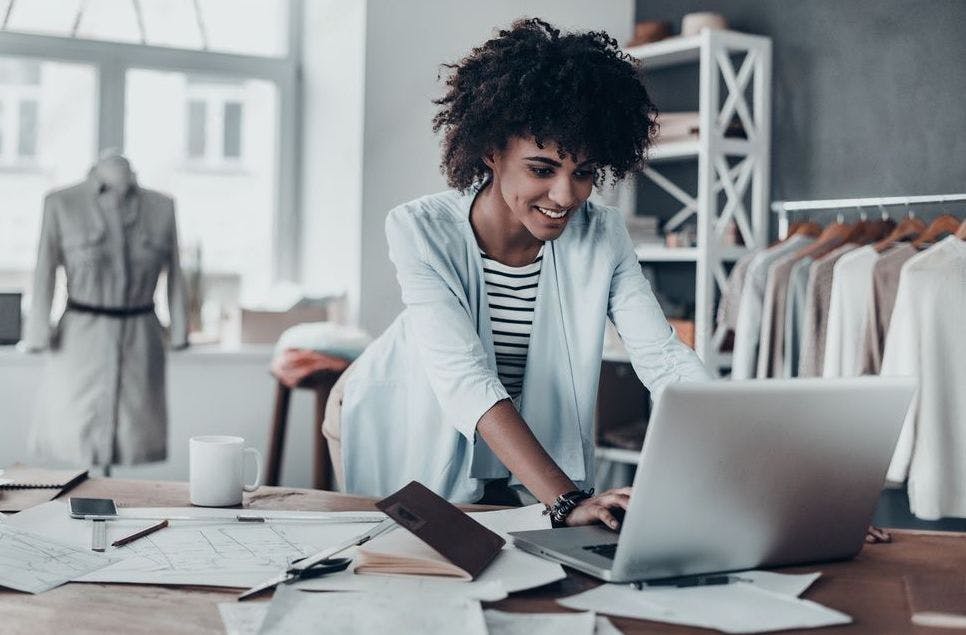 Education differences for fashion designers vs. interior designers
Fashion design 
The US has some incredible, world-renowned colleges dedicated to art, design and fashion, including The Pratt Institute, Fashion Institute of Technology and The Savannah College of Art and Design. 
While it's not a legal requirement to obtain an education in fashion to start designing your own collection, many fashion designers will obtain an associate's degree, which takes two years, or a bachelor's degree, which takes four. Degree students obtain invaluable knowledge about fabrics, color and fashion theory, while also perfecting their CAD skills. During their training, many degree students get the opportunity to study abroad, and at the end of their course, many go on to work as an intern or assistant designer at well-known fashion houses, gaining invaluable experience.
Alternatively, there are colleges that offer industry-recognised fashion design certificate programs that combine classes and hands-on training, offering another route into the fashion world. 
When it comes to the hiring potential of a fashion design student, developing an awe-inspiring and skillful portfolio is just as important as gaining a solid education. If you can demonstrate a high-level of creativity and an ability to predict trends, as well as confident communication skills, then you're sure to find the road to success. 
The estimated average cost of a fashion design degree varies between  $8,000-$30,000 a year, depending if you are an in-state or out-of-state student.

Interior design
As with fashion, there are no legal requirements to obtain a certain education in interior design to start designing spaces. However, to gain the necessary skills and knowledge required to develop a competent portfolio of work, interior designers often obtain an associate or bachelor's degree, and then go on to complete at least two-years of full-time work experience to become a certified interior designer. 
The estimated average cost of an interior design degree varies between  $8,000-$60,000 a year, depending if you are an in-state or out-of-state student.
To learn more about interior design education, head over to Top Interior Design Education Programs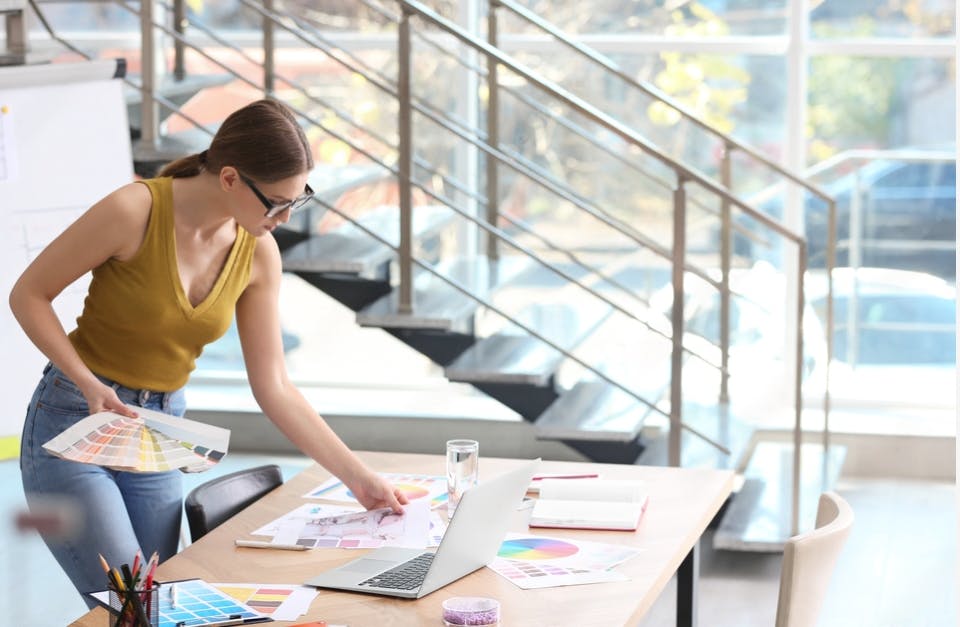 Qualification requirements for interior design vs. fashion design
When deciding which is better: interior or fashion designing, you may want to understand what it takes to call yourself a designer.
Fashion design
To pursue a career in fashion design, a candidate usually requires a degree in art, fashion design or fashion merchandising. It is also possible to obtain a Fashion Design Certificate, or take a short course in subjects such as Fashion Styling or Fashion Sustainability.
Despite the fashion industry not requiring a specific certification or license to become a fashion designer, obtaining a degree program or certificate from an institute that is accredited by The National Association of Schools of Art and Design will elevate your CV up the hiring ladder. 
Securing a fashion internship will also increase your chances of being interviewed, as potential employers will favor students that have had hands-on training, learning from experienced designers and executives at design firms or retail business.
Interior design
Licensing and certification for interior designers differs from state to state, so it's worth checking the status of where you plan to live or study. While most states don't require you to be licensed to practice interior design, there are some US states that do  require you to obtain a license to operate in commercial spaces, such as hotels and restaurants. These states are Florida, Louisiana, Nevada, Washington, D.C., and Puerto Rico.
Most other states offer the opportunity to become registered or certified, so you can officially call yourself a 'certified or registered interior designer.'
To become licensed, registered or certified, you must pass a state-approved NCIDQ exam. To qualify for the exam, you'll need a minimum of a bachelor's degree and at least two years of work experience. The advantage of being licensed, registered or certified demonstrates your competence in the industry, as well as your level of education, giving potential employers confidence in your skills and ability. 
An interior design license, certification or registration must be renewed annually by paying the renewal fee and complete continuing education requirements.
To further explore the nuances of the interior design certification, take a look at The Ultimate Guide to Interior Design Certification.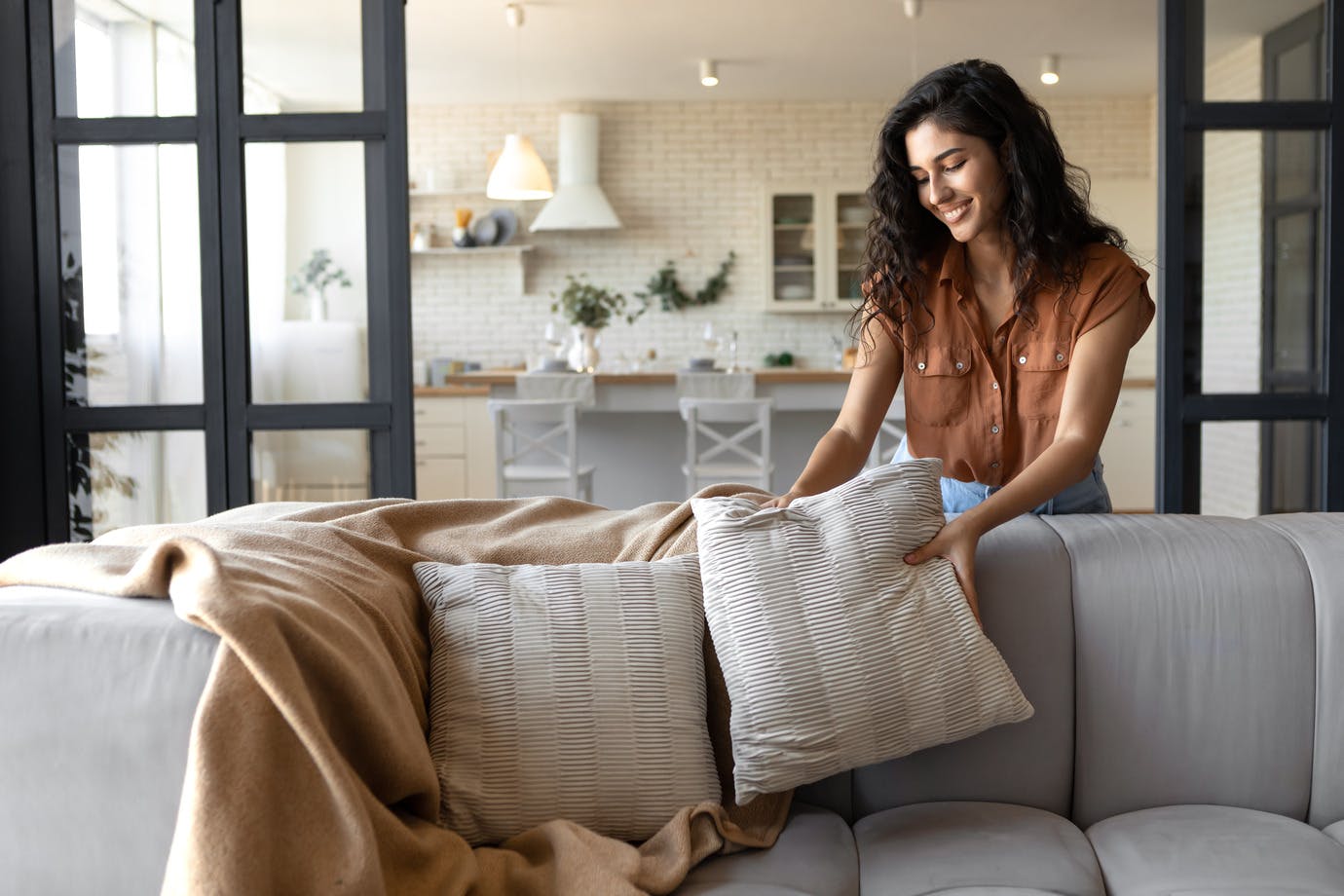 Interior designer and fashion design salary comparison
According to the U.S. Bureau of Labor Statistics, the average median salary ranges for each career path in 2021 were;
 $60,340 per year or $29.01 per hour for interior designers. The lowest 10 percent earned less than $33,020, and the highest 10 percent earned more than $97,920.  
$77,450 per year or $37.24 per hour for fashion designers. The lowest 10 percent earned less than ​$37,480, while the highest 10 per cent earned more than ​$130,870​. 
For more in depth information, read our article that answers What is an Interior Designer' Salary in 2022?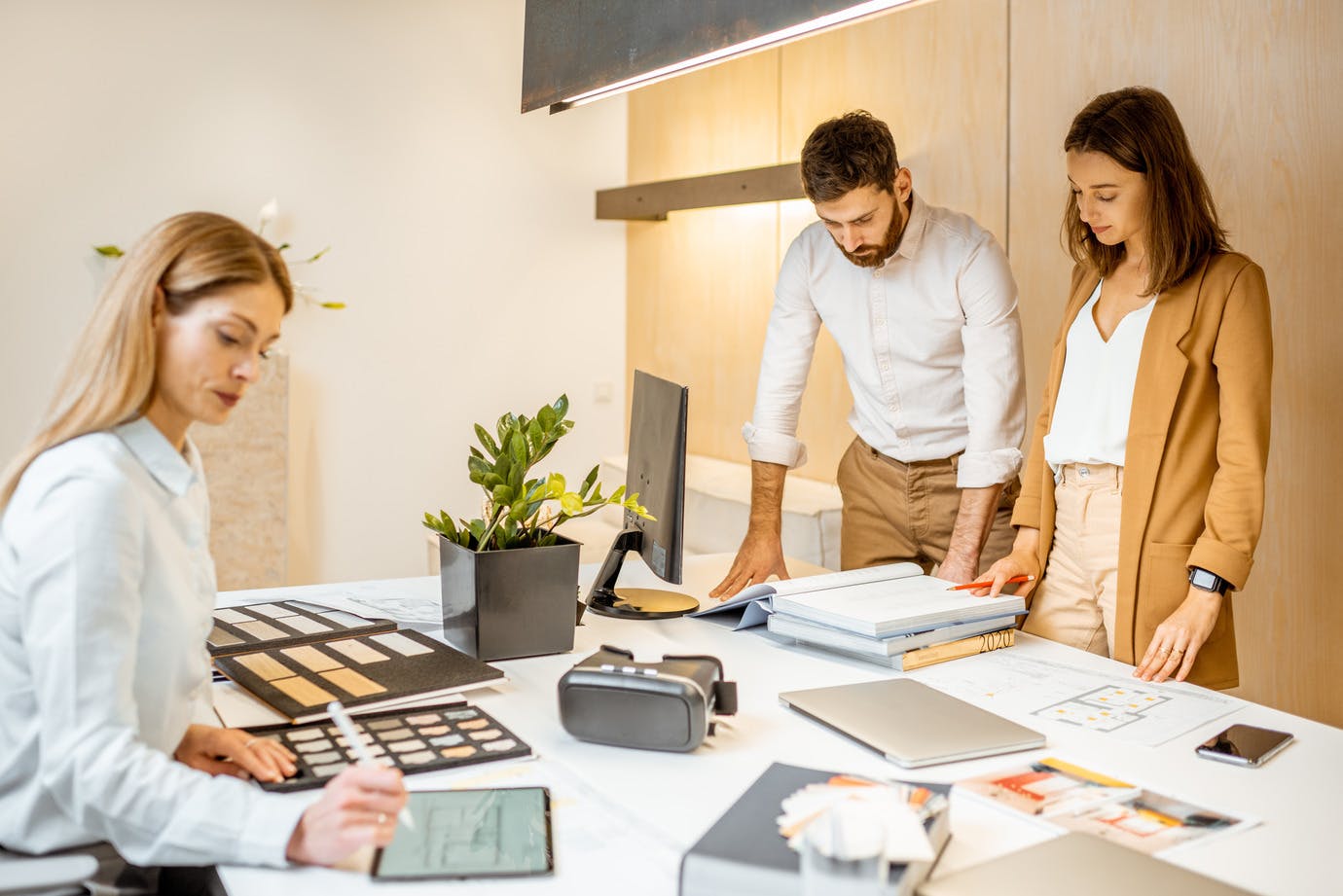 Interior designer and fashion design roles & responsibilities
When determining which is better: interior or fashion designing, it's important to understand that the day-to-day tasks are inherently different. An interior designer works with spaces, rooms and furnishings, whereas someone working in fashion deals with the production of clothing and accessory lines. However, there are some roles and responsibilities that bridge the two career paths.
Roles and responsibilities of an interior designer:
Visualizing and developing room design plans to suit a client's needs and budget, using methods like mood boards and 3D drawings, and then presenting concept ideas for clients for approval.
Giving advice on color schemes, fittings and furnishing, and the best way to use space.
Overseeing installation to ensure the design specifications are being met and building codes adhered too.
Inspecting sites after completion to ensure the client's needs have been met.
Roles and responsibilities of a fashion designer:
Designing clothing and accessory lines, drawing patterns and selecting fabrics and trims, all in line with the client or business strategy. 
Meeting with manufacturers and suppliers to identify certain textures, materials and accessory details that could be included in a design. 
Collaborating with team members or buyers to discuss the market potential of a fashion line, ensuring the store or company has the latest trend for that season. 
Developing prototypes and presenting these to potential buyers. 
Shared responsibilities
Managing the design process from conception through to completion and styling of the final product. 
Meeting new clients, negotiating fees and scheduling realistic project timelines. 
Communicate ideas clearly and transparently to clients to ensure a smooth working relationship.
Determining costs, preparing estimates and sourcing products and materials for each project. 
Collaborating with other professionals to expand scope of work. 
Staying on top of the latest trends and industry news.
Establishing a continued marketing campaign to capture potential clients. 
Practice outstanding business acumen.
Want to learn more? Read this article What Do Interior Designers Do?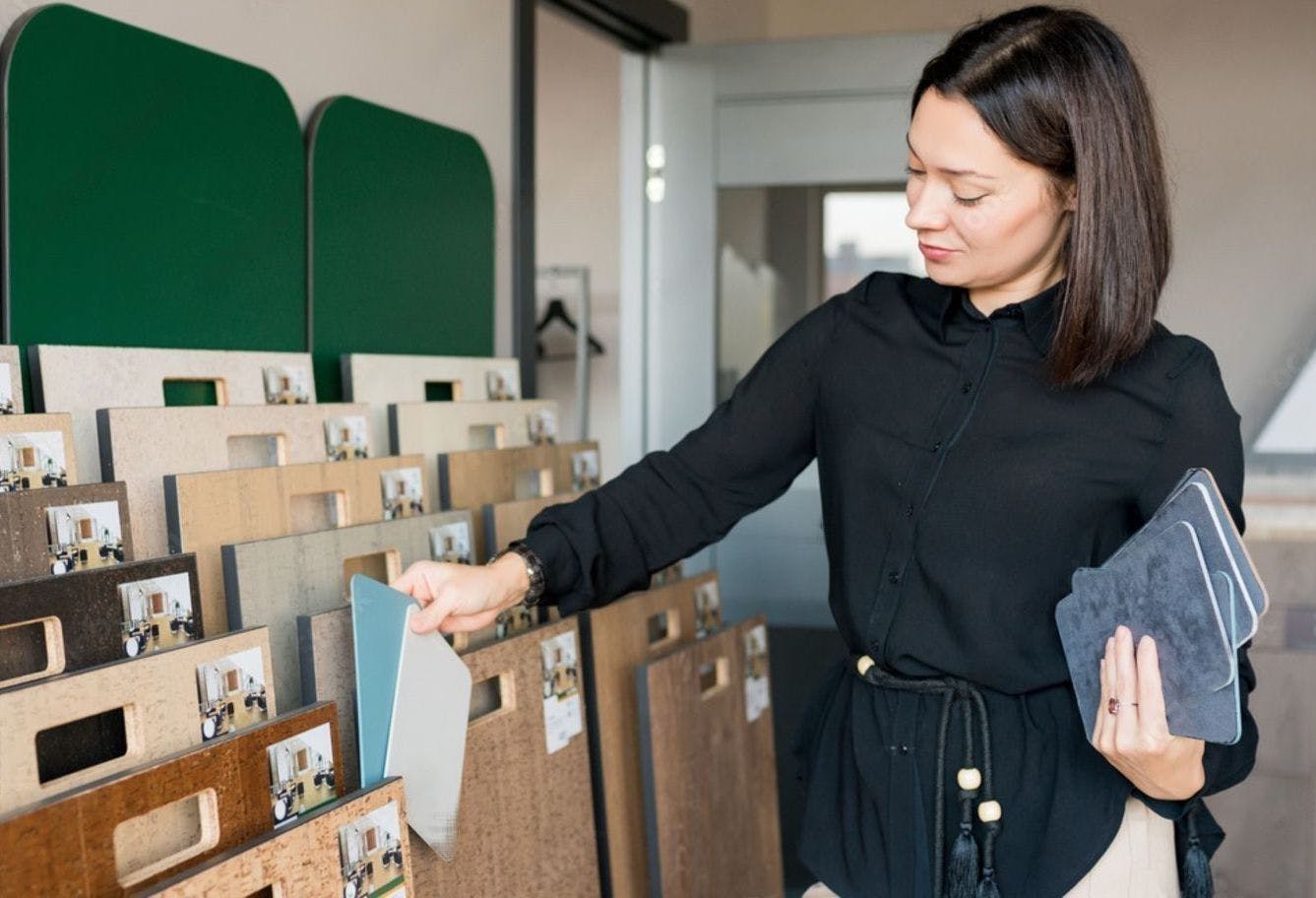 Do interior designers and fashion designers have different work environments?
Many interior designers work for themselves, setting up a design practice from their home office or a shared work space. They can also work for design firms and architectural practices, which will be office based, while some interior designers work for furniture companies within a retail environment. 
The majority of fashion designers, on the other hand, are most likely to be employed by wholesale businesses, mass market retailers and independent fashion houses rather than working for themselves, unless they have a number of years experience and an established client base. Fashion designers will often work within a team, so they have access to materials and prototypes, and there's often travel involved to gather ideas and inspiration. Designers can also be employed by theater, tv and film companies to create costumes for productions and outfits for actors. 
For a more detailed breakdown, take a look at Where Do Interior Designers Work?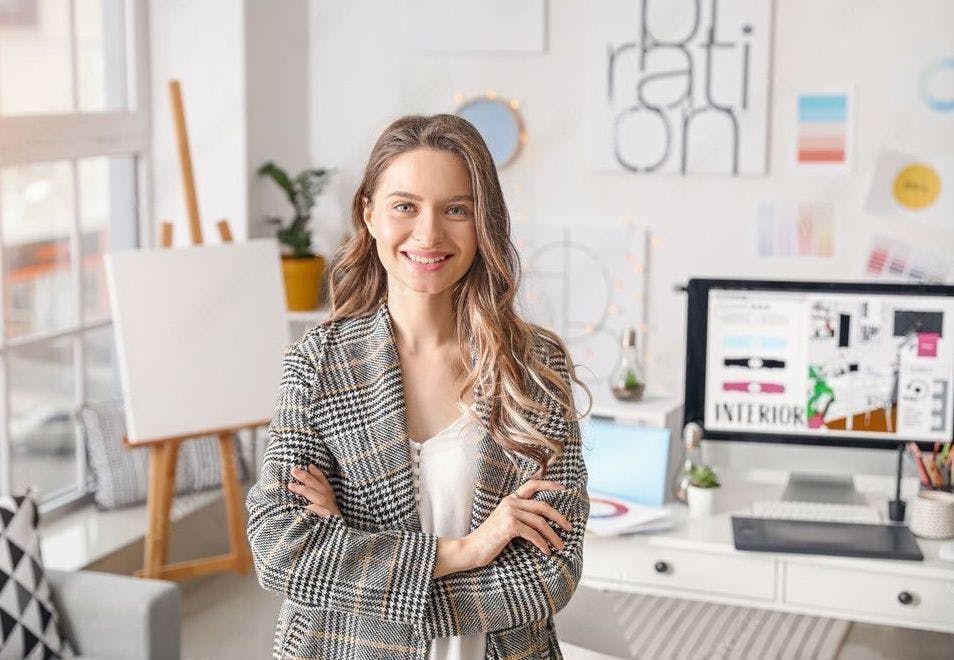 Do interior designers have a better job outlook than fashion designers?
When it comes to job outlook, which is better: interior or fashion designing? According to the U.S. Bureau of Labor Statistics, there were 93,300 interior designers in 2021, while the job market is expected to show little or no change between 2021 and 2031. However, the bureau forecasts that there will be around 8,200 openings for interior designers each year, on average, over the next decade.
In 2021, the fashion industry employed 22,400 designers, and projected the industry to grow slower than the average for all occupations. There will be around 2,300 openings for fashion designers each year, on average, over the next decade.
Want to find out more? Read this article Are Interior Designers In Demand?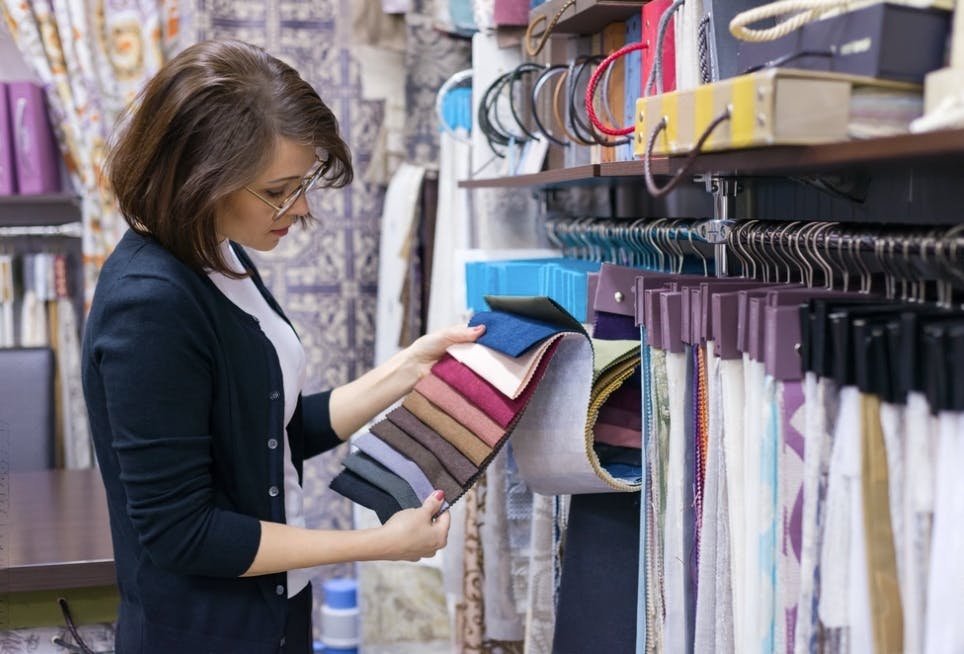 Can a fashion designer become an interior designer?
Despite being different in the day-to-day tasks and the end result, fashion and interior design are inextricably linked, with both inspiring the other. There's been a growing trend for iconic fashion designers, such as Ralph Lauren and Calvin Klein, to expand into homewares that complement their unique fashion lines, while many interior designers, such as Kelly Wrestler, admit to dressing in similar tones to their rooms designs, indicating a strong relationship between the two artistic fields. The pandemic and work from home trend also forced fashion designers to refocus their creative skills toward the spaces that were important to us. The backdrop of a video call now says as much about a person as their outfit does.
Transitioning from fashion to interior design is definitely a possibility, not only because you'll have your finger on the trends pulse, but also because both you and your home is a blank canvas for self-expression.
Conclusion
When deciding which is better, interior or fashion designing, it wholly depends on your passions, interests and preferences for the type of work you'll be involved with.
Join the conversation by commenting or asking a question below. The Houzz team reads every single comment, and we'll get back to you by email if you need us!

Want advice delivered to your inbox?
Unlock industry insights and updates for contractors and design pros
By signing up, I agree to the Houzz Terms of Use and Privacy Policy and that Houzz may use my information to contact me about relevant content, products, and services.