Interior design startup guide: Part 3
How to Start an Interior Design Business
There are no hard and fast rules when determining how to start your own interior design firm, however, there are invaluable learned experiences that can be heeded and that's where Houzz Pro experts can help. From creating a business plan to hone your brand vision, services and pricing structure, to registering your new firm, setting up separate bank accounts and marketing to the right type of client, this pragmatic guide aims to answer a whole host of conundrums about how to start an interior design company, so you can hit the ground running.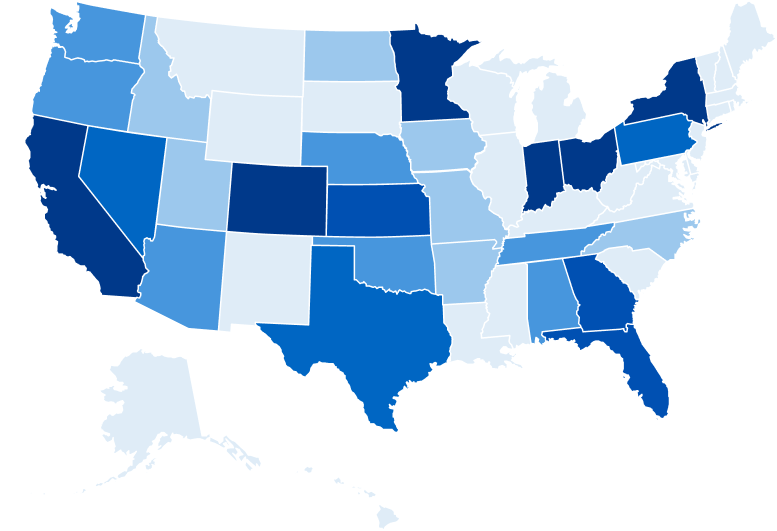 Best Places for Interior Designers to Launch Their Business
Explore our interactive map to see Interior Designer supply and demand by U.S. state and city.
See More
Choose your interior design business entity & name
Landing on the right name for your interior design firm that appeals to your target market is essential for the success of your business, as is selecting the correct legal structure to operate under, such as an LLC or sole proprietorship. Baffled by the legal aspects of how to start your own interior design firm? Don't be. We've done the hard work for you by clearly defining the main types of legal entities that best suit your interior design business, as well as explaining why a clear, concise and memorable name for your firm is likely to see the leads rolling in.

Jump into any of the guides below to find answers to all of your business-launching related questions.
INTERVIEW WITH REAL DESIGN PROS
How to start your own interior design business
Houzz Pro interviewed real interior designers to help you learn how these pros built their business from the ground up. Watch and listen to fast track your journey to becoming a professional interior design business owner.
Step 3: Set up business bank accounts and start planning for funding or expenses
Creating a separate business bank account will not only help you to streamline your income and efficiently manage your tax payments, it will also help you devise an effective and convenient payment strategy for your clients, so they have a transparent billing experience. Explore the articles below for more information on how to start a freelance interior design business that can both accept and send funds.
KEEP LEARNING
Step 4: Market & manage your new interior design business
Once your business strategy is in place, you've nailed down your name and brand ethos, and you've identified your target market, it's time to start promoting your skills and services.

For expert tips on topics such as expanding your reach to targeted clients, improving your SEO and turning clicks into leads, don't miss our Startup Guide: How to Grow Your Interior Design Business and prepare to elevate your firm to the next level.