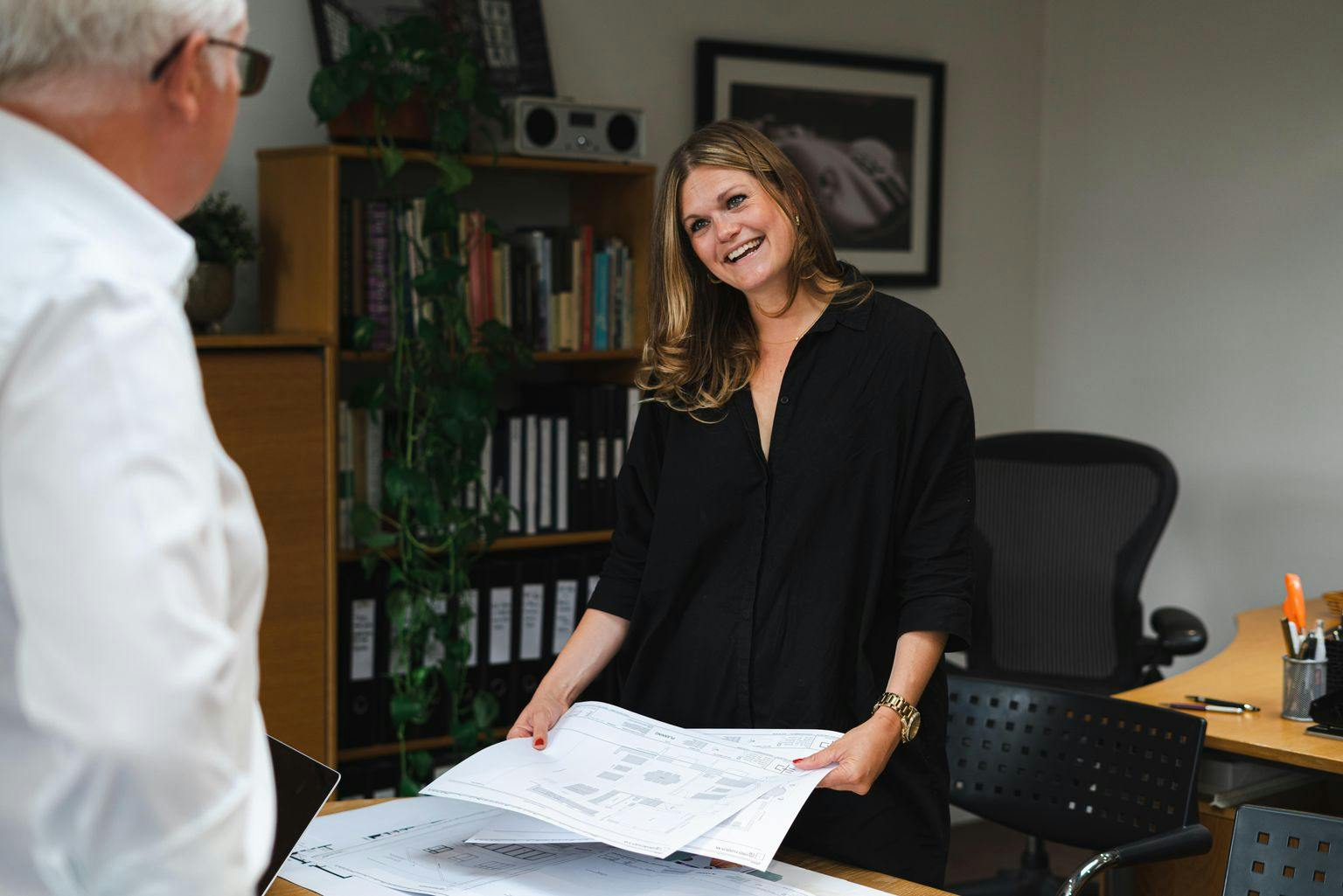 Despite bringing very different disciplines and skills to a project, all architects, interior designers and builders share the same end goal, to deliver a successful project for their client. So, having all these teams onboard from outset so they collaboratively work towards a shared goal, will ensure the client's vision is achieved and even exceeded. 
Here we offer up helpful tips for interior designers looking to collaborate successfully with their vendors, clients and teams, while also demonstrating the real value these strong relationships can bring to a project and budget. Click on a link below to jump to the section you're most interested: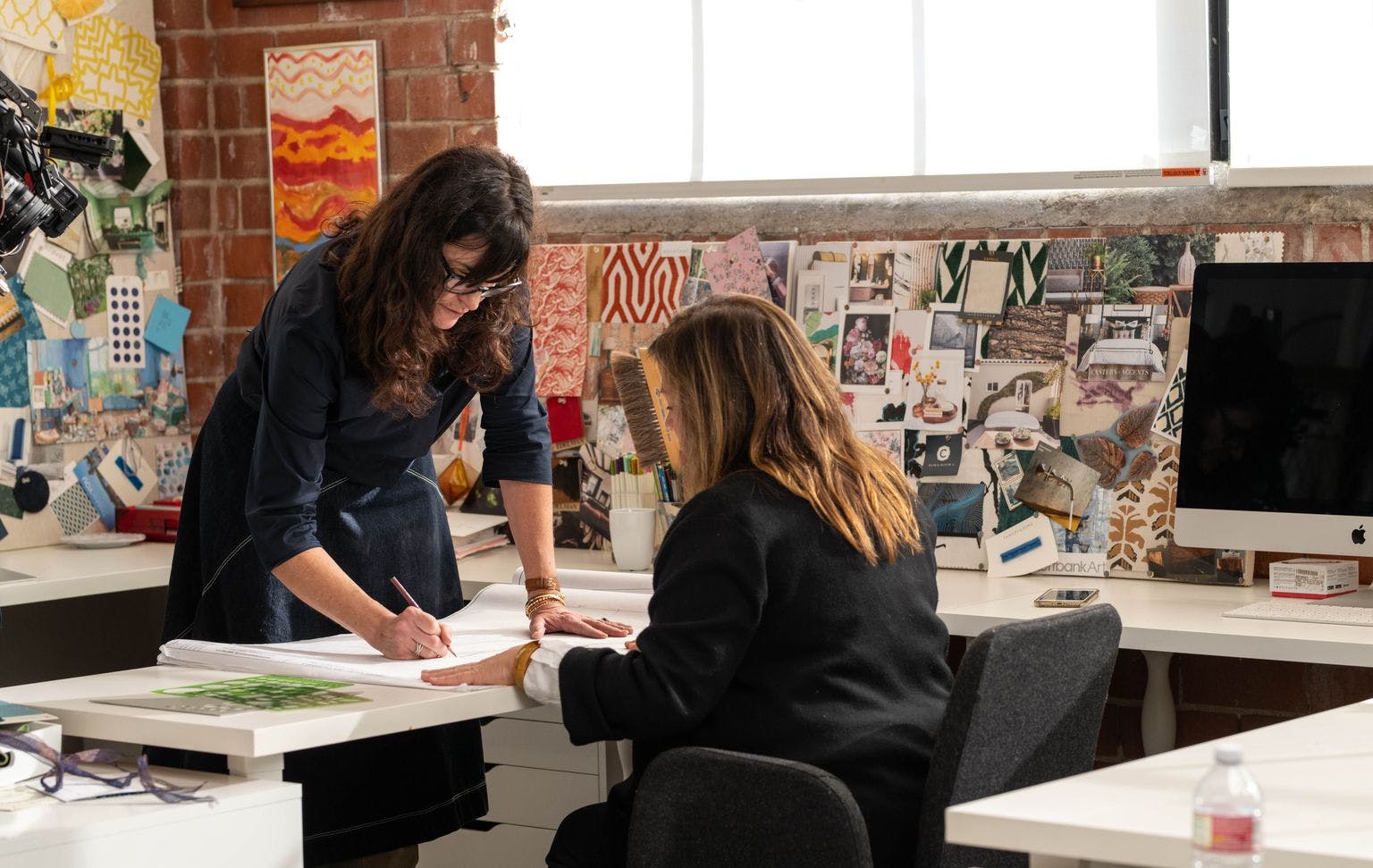 What is collaboration in interior design?
An interior designer's role on a construction project is to create beautiful and functional interior spaces that suit the homeowner's lifestyle and style preferences. However, this is only made possible if there has been a successful design and build phase beforehand. When an interior designer collaborates and works in harmony with the architect, build team and client, the result is a harmonious exchange of ideas and a cohesiveness of the project. 
If an interior designer is not part of the design and build process, it can result in misdirection and a lack of understanding of the client's goals. Stellar interior design collaboration can prevent these problems from occurring. 
How to collaborate with interior design clients
Developing a strong relationship in which the client trusts and respects you as an interior designer, is paramount to the success of a project. After all, you are being hired to design their home, not your own, so when you collaborate and work closely with your client, the magic happens and the best result emerge. 
The key to a good client collaboration is to gain a deep understanding of the client's exact wants, needs, interior preferences and lifestyle. In return, the client must trust and respect you as a designer to interpret their vision and deliver the home they desire. 
Why are good client relationships important?
Having a good client relationship with open channels of communication and regular updates will ensure everyone is on the same page. This is hugely important to avoid any costly mistakes being made that need to be corrected in the future.
You may also like…5 Tips for improving client relationships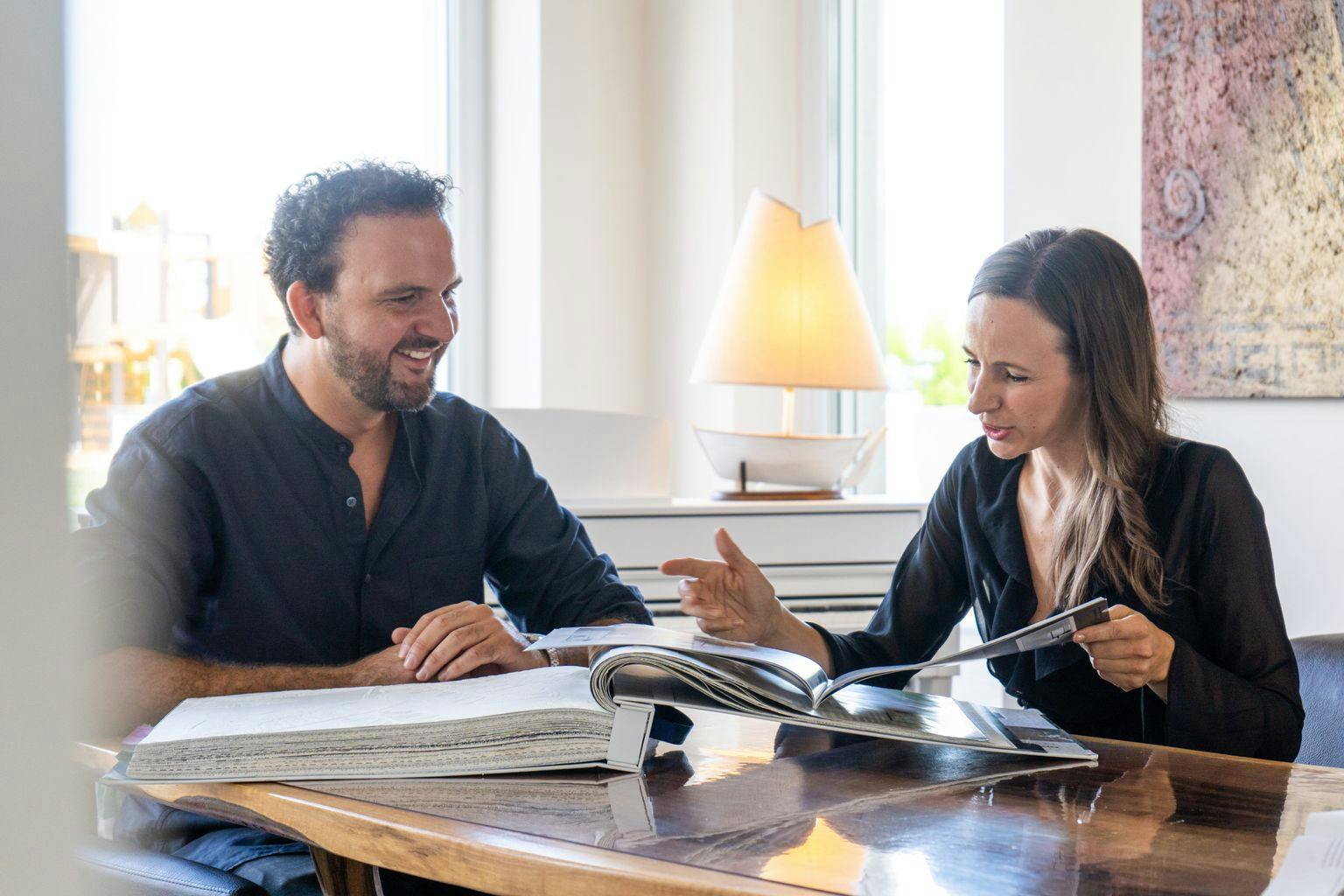 How to collaborate with vendors
Interior designers rely on great products to deliver their work to a high standard and on time, whether that's raw materials for joinery or fabulous furnishings to complete the room. So, it's well worth building strong collaborations with trustworthy vendors who you can rely on time and time again, particularly when you are busy. Here we suggest ways to maintain good relationships with sought-after vendors, while you continue to meet your high standards.
1. Be a people person - First remember that you're dealing with people, not faceless corporations. That means always being courteous and considerate. Show appreciation in what they do and their product by offering to see new samples and allowing them to present to your team. Then, when demand for your services is high and you need products fast, they are more likely to go out of their way to help. This always goes back to fostering relationships, communication, trust.
2. Give credit generously - Remember that every product source, no matter how small, is a business. Giving credit where credit is due, publicly and regularly, will go a long way toward building goodwill. Use the tag feature on social media when you post project photos. And regularly uploading gorgeous photos of finished projects to your Houzz Pro profile isn't just a terrific way to attract new clients from among Houzz's more than 65 million homeowners; it's a great way to credit your sources. 
3. Pay attention to professionalism - You'll also want to exude professionalism in your communications, payment practices and work environment, so that vendors want to work with you time and again. Houzz Pro can be invaluable for this, with tools that help with invoicing and payments and much more. 
Why are good vendor relationships important?
When you have good vendor relationships, you'll be able to rely on them to deliver every product to your standards, and in the time frame you've promised your clients. But most importantly of all, if you've built a good relationship with a vendor, they can refer potential clients to you. And referrals can be a lucrative source of ongoing work. 
Read more about How to Cultivate Vendor Relationships When Business is Booming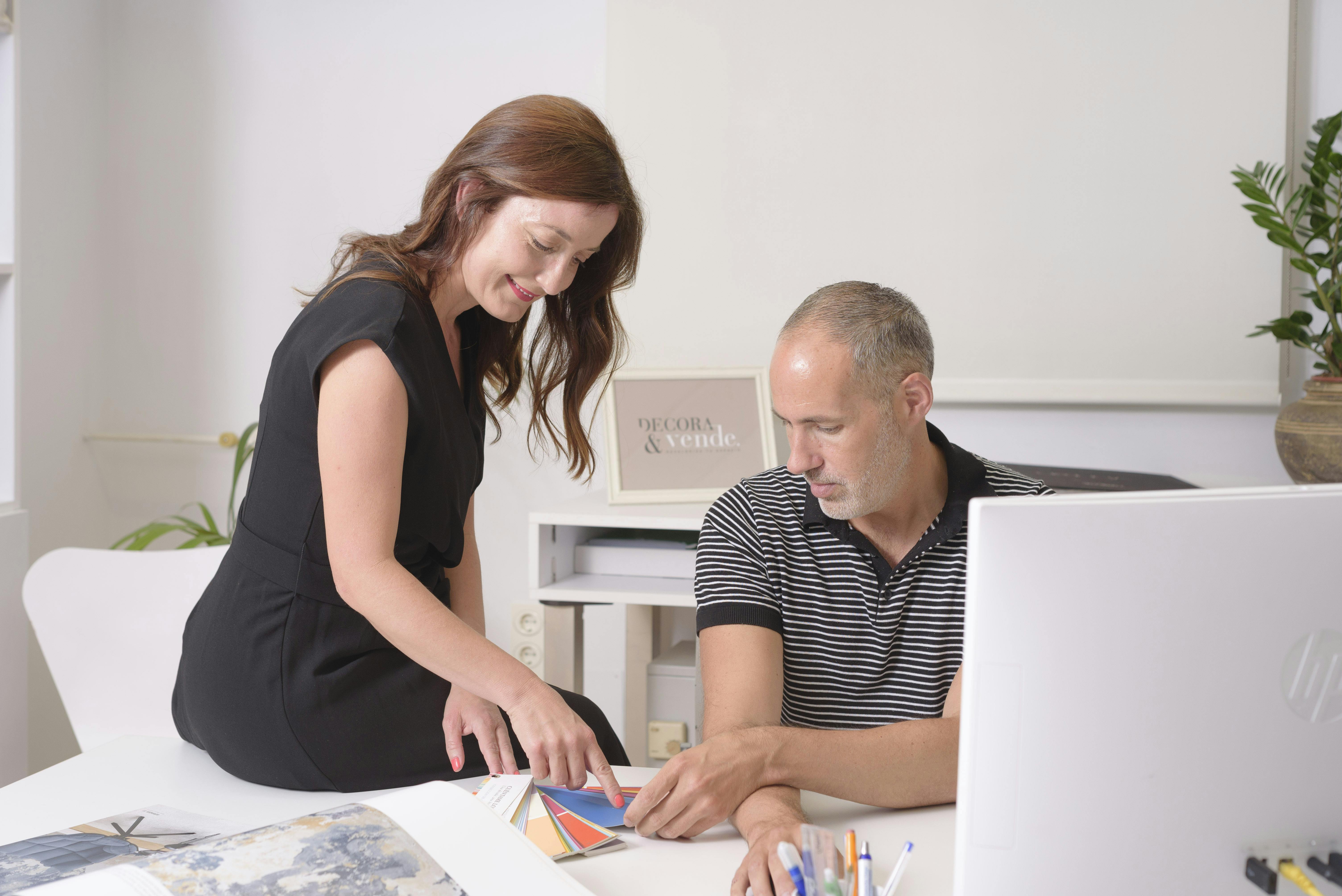 How to collaborate with builders, general contractors or architects
Fostering a good relationship with the builders, general contractors and architect of your design project, helps to ensure everyone's roles and responsibilities are defined and that everyone is working as a team towards a shared goal. Read on for tips on how to achieve great interior design collaboration with these different pros:
1. Invite everyone to be part of the design process - Every construction project starts with the design process, and having the entire team on board during the design phase will have a positive image on the project from the outset. This means the client, the architect, and the builder, as well as you, the interior designer, are all involved in identifying the goals of the project and the estimated budget. If there are flaws in the project at this stage, these can be identified by the builder before they become bigger problems in the future.
2. Schedule regular meetings - Regular meetings with the entire team, including the architect, builder and client, provide opportunities to discuss any issues, ensuring everyone's on the same page, minimizing costly delays.
3. Take an interest in the construction process - Assimilate yourself with the build process so you have a better understanding of any contractors concerns and know where they are coming from.
4. Maintain clear lines of communication - While regular meetings are good, there will be occasions when quick decisions need to be made. A phone call is the best way to make important and immediate decisions, while an email outlining the conservation should follow up the call to ensure everyone is clear. There will be times when different parties have different perspectives on how things are done, however, when everyone is practicing an effective collaborative approach, potential points of conflict will be reduced. 
Why are good relationships with builders, general contractors and architects important?
A successful collaboration of everyone involved in the design and construction process will result in a more seamless build, fewer changes, less wasted materials and the likelihood of delivering on time and within budget.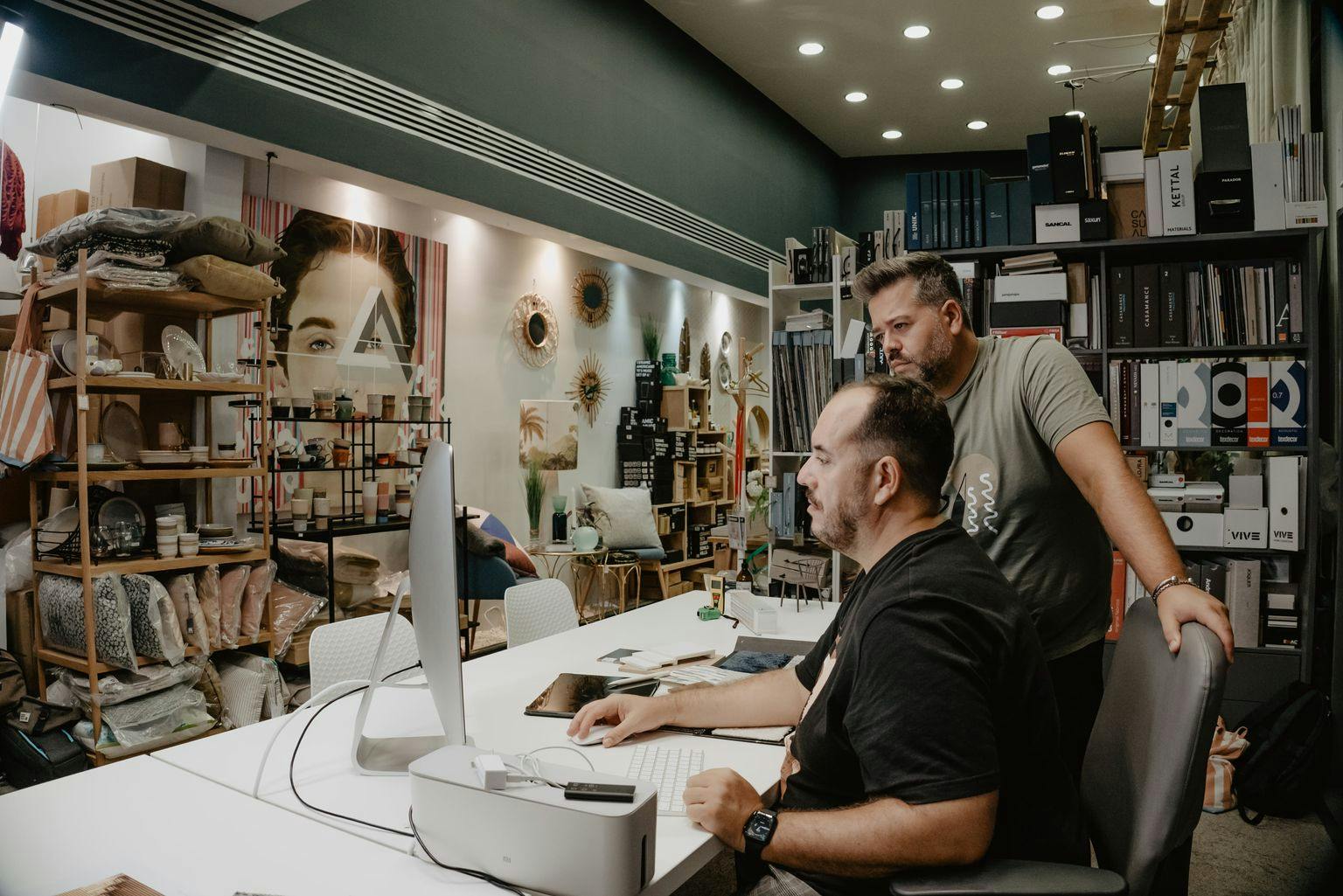 How to collaborate with your interior design team
It takes time and effort to build up a team of trustworthy employees who share your passion for your interior design firm, so it's crucial to nurture these strong relationships in order to continue producing high-quality work. Follow these tips and you'll have a happy, successful team behind you, helping you grow your business:
Get them involved with the evolution of a project - Allow team members to be involved at every stage of the process, from concept to pitching, so they engage with the project. Giving them a sense of ownership of a project, and not simply dictating your ideas to them, will build trust and care for your brand, and allow you to get on with your own work knowing the project is in capable hands. 

Delegate roles with clear completion dates - Set expectations and make every member of the team accountable for their work. By giving clear deadlines and what is expected by that date, you will achieve a seamless and successful workflow.

Keep on top of timelines - Use project management tools, such as Houzz Pro, that you can share with your employees so everyone can view project schedules, access construction documents and share their own progress through daily logs.

Learn from mistakes and move on - Everyone makes mistakes and it's often from a lack of clear communication. So when an employee makes an error, discuss the issue, find a solution, and understand why it happened so you can prevent it occurring again.
Why is collaborating with your team important?
Having the support of a strong and trustworthy team behind you will not only allow you to flourish and build your brand, it will also allow you to do the thing you love best - designing beautiful interiors for your clients. 
Tools for better collaborations on interior design projects
In a super-connected world, look to these savvy tech solutions to help you achieve a state of ultimate interior design collaboration with clients, architects, builders and your team. 
More build teams are realizing the value and importance of collaborating with different disciplines on design projects. When everyone on a build project, including the interior designer, architect, builder and, most importantly, the client, are all collaborating and working in harmony, the end result is sure to be a stunning space or home that exceeds the client's expectations, and to help you do that consider starting a free trial of Houzz Pro.
To continue learning, read our next guide on Project Management Tips for Interior Designers.
Join the conversation by commenting or asking a question below. The Houzz team reads every single comment, and we'll get back to you by email if you need us!