Your resume is often the first point of contact a potential employer has with you, therefore, it's vital that your resume looks professional, is well-crafted and is masterfully planned in order to create a good impression from the outset. 
It's also worth knowing that recruiters skim resumes for an average of 7.4 seconds, focusing on the most relevant information, and only giving more attention to the very best resumes that are easy to analyze.
So, if you're applying for a new role, don't do anything before you've read these expert tips on writing a five-star resume that will help you land your dream interior design position. Start by watching the video above to get suggestions straight from successful interior designers, then click one of the links below to jump to the section you're interested in: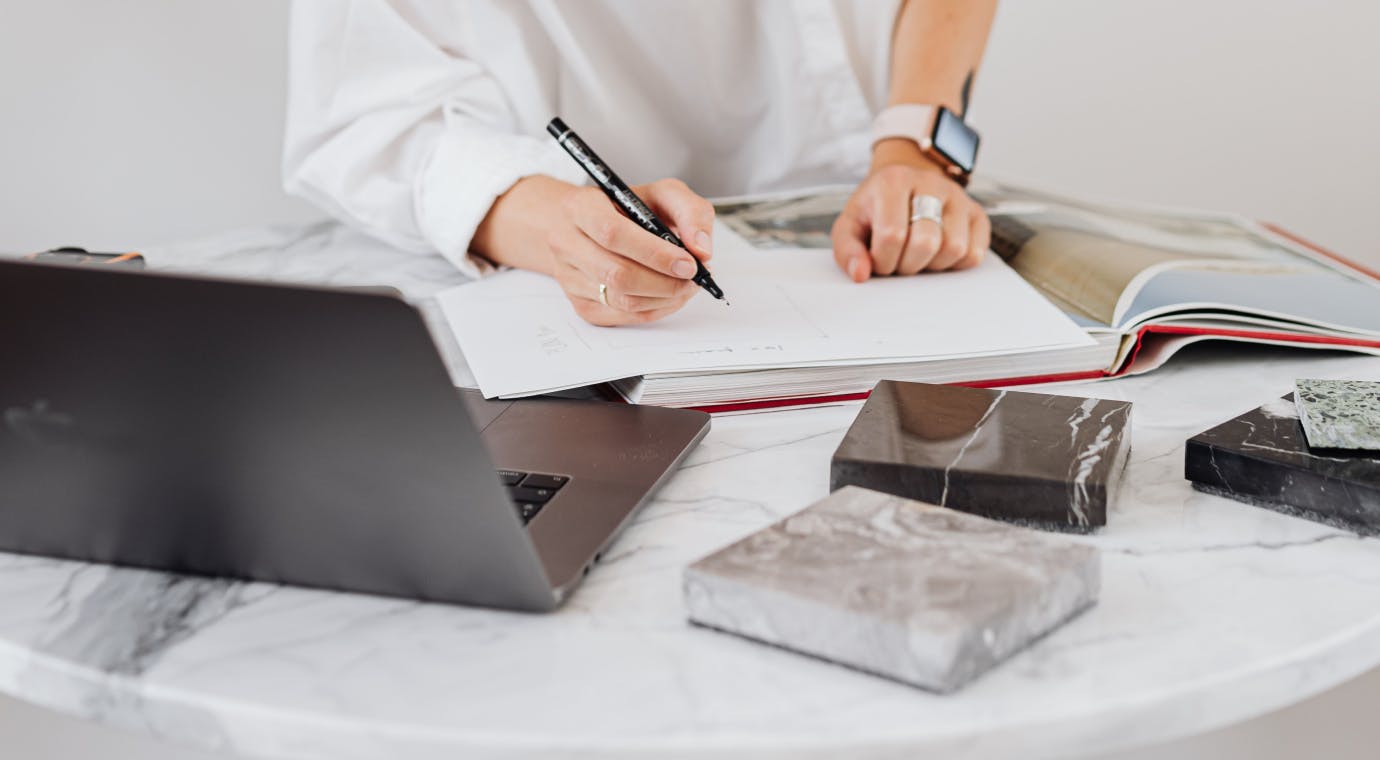 Step 1: Choose an Interior Designer Resume Format
Ultimately, your resume needs to be easy-to-read and navigated so a recruiter can quickly find the information they need and see your strengths and achievements. However, with the endless choice of resume formats available, picking the right design can be challenging. The secret is to keep these formatting tips in mind when choosing your layout, and we guarantee you'll have a job-winning resume on your hands:
Adopt Reverse-Chronological order - Divide your resume into clear sections and put information in the order recruiters' expect to see it. The reverse-chronological (rev-chron) order is a popular US interior designer resume format as it's professional, clear and simple to understand. A rev-chron resume would start with your personal information, followed by your resume objection. It  would then list your work experience, education and skills, and finish with additional information, such as awards, courses, hobbies and interests. The biggest and most prominent section should be your work experience with your most recent position at the top, as this is what all recruiters and prospective employers are keen to see. 
Fonts - Don't be tempted to pick a fancy font that's off putting. Go for a clear, elegant looking design instead, such as Arial or Cambria. Stick to the same font size of either 11 or 12pt, but make your name larger, in 14 or 16pt for example, so it stands out. You'll also want to bold your section headings, such as Personal Information and Work Experience. 
White space - Ensure there's plenty of white space on your resume so it doesn't look untidy and cluttered. Set one-inch margins at the sides, and add a single blank space before and after each section to create clear separations. 
Page length - If you can, try and keep your resume to one page. However, if this means omitting vital information or reverting to a smaller font to squeeze everything in, make it a two-pager instead. 
Send it as a PDF format  - Whether you're sending your resume straight to a recruiters email address, or via an ATS (applicant tracking system) then a PDF is the best format to ensure your formatting stays intact and it can be read on any system or device. 
Pick a resume layout that reflects you as an interior designer - What we mean here is, choose an interior designer resume format that is as smart and as chic as your interior spaces. If you send a scruffy and unprofessional looking resume, how do you think this will reflect on your design capabilities?
Digital resume creators versus DIY document editors -  If you don't have a lot of experience writing resumes, or you have minimal tech knowledge, then digital resume creators offer customizable templates for you to easily create what you need. However, if you would prefer to have more control over the look and feel of our resume, and be sure that your resume is unique to you, then DIY document editors, such as Microsoft Word and Google Docs, will allow your own creativity and personality to shine.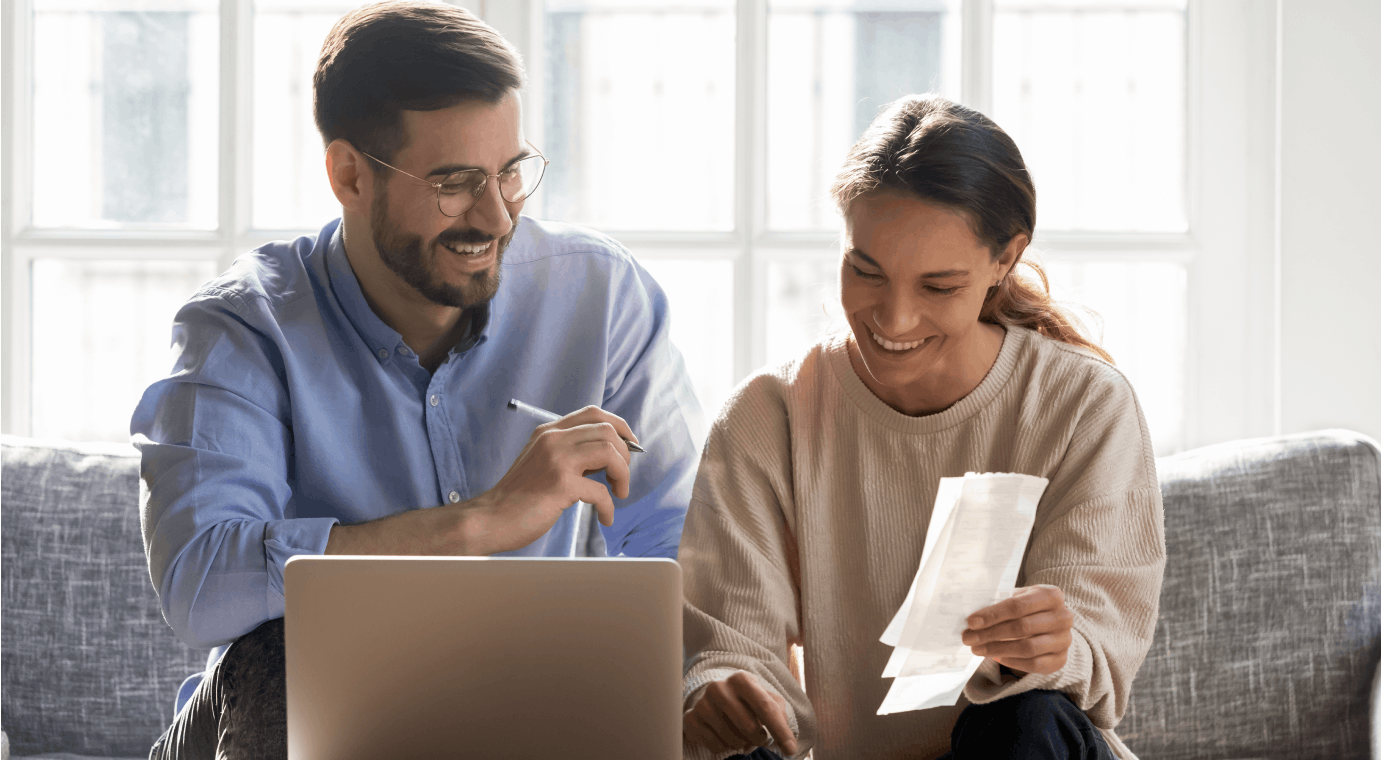 Step 2: Display Your Professional Name Prominently
Your name should be displayed prominently at the top of your resume, so it can be clearly spotted and distinguished from other candidates. Try these design techniques to make it stand out:
Show off your design skills with a personal logo next to your name.
Use a blocky font that is confident, just like the candidate.
Add color to your name so it jumps from the page.
Pop a professional looking portrait photo, preferably in black white, next to your name to add interest. 
Step 3: Include Your Professional Title
Introducing yourself on your resume with a professional title conveys a sense of authority and confidence on your part. Choosing what type of professional title to use depends on the role you are seeking. For example, if you are an interior designer applying to a practice that only designs peoples' homes, consider mirroring the language used in the job description and introduce yourself as a 'Residential Interior Designer.' Similarly, if the role involves working on more commercial buildings, like hotels and restaurants, you could introduce yourself as a 'Commercial Interior Designer.'
Stick to your current title if the role is of a similar level, such as 'Senior Interior Designer', or adopt a broader title if you're hoping to obtain a position you haven't held previously, such as 'Interior Design Consultant.'
Step 4: Provide Your Contact Information
Your contact information should be bold and clear at the top of the resume, just below or next to your name, depending on the format of your design. You should provide your mobile number and an email address that isn't your current work address and is professional looking. A quirky email that includes a nickname could suggest you aren't a serious candidate. 
When it comes to adding your social media handles, such as Instagram or Twitter, only do so if they showcase your relevant skill set. Prospective employers won't be interested in seeing your holiday snaps.
As an interior designer, imagery is a key part of the role, and therefore, it's crucial to include a link to your portfolio or website on your resume, so a prospective employer has a visual example of your style and experience. Even if you're a genius word-smith, words alone will not capture or convey your interior design ethos, whereas photos of your work or images of your 3D drawings will tell them everything they need to know. 
Top tip: Include hyperlinks to your email address or social media handles to make it convenient for recruiters to contact you.
Good example:
Sara Smith, Residential Interior Designer
Tel no: 12345678
Email address: sara@sarasmithinteriordesign.com
Twitter.com/sarasmithinteriordesign
Website: Sarasmithinteriordesign.com
Bad example:
Sara Smith
Tel no: 12345678
Email address: sarasillybananas@hotmail.com
Instagram: @Saragoeswild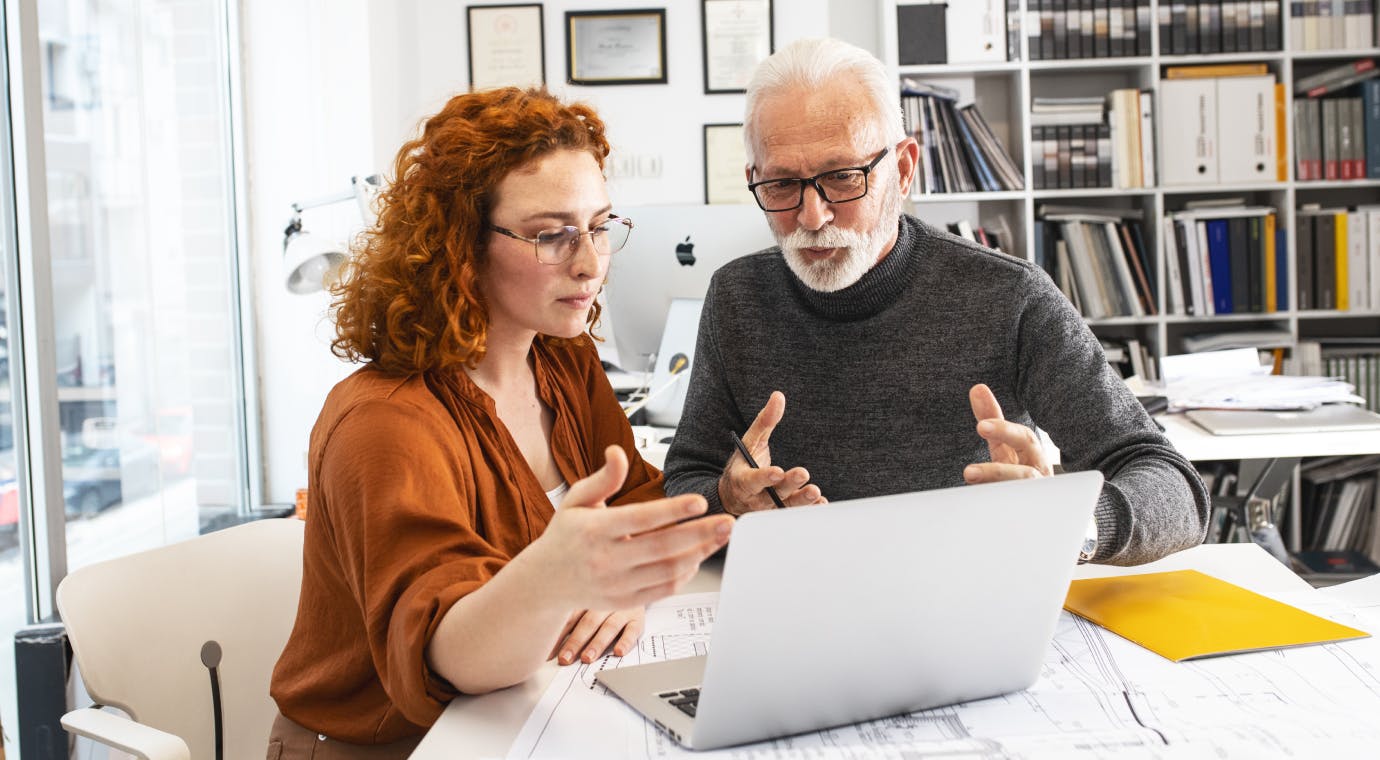 Step 5: Write a Memorable Interior Design Resume Objective
Begin your resume with a snappy, impactful and professional statement that sums up your  experience and achievements in just a few memorable lines. The main purpose of this catchy summary is to hook the reader in so they want to learn more about you.
Sounds tricky? Stick to these key points and you'll have a winning formula every time:
Start with a meaningful adjective, such as self-motivated, efficient, or hard-working.
Your professional title
Years of experience
What you can deliver and how the company will benefit 
Your greatest achievement
Good example (general)
Career Objective: A thorough and efficient personal assistant with 10+ years experience organizing and compiling clients schedules and collaborating with third parties. As a result, increased efficiency increased by 13%. Looking to combine my skills at adapting to dynamic situations and solving problems creatively to ensure the smooth workflow of Pacific Travel Group. 
Bad example (general)
Objective: A passionate personal assistant who loves to organize and get things done. Good at communicating, booking travel and making arrangements, I think my strong interpersonal skills would be an asset to Pacific Travel Group.
Interior Design Intern Resume Example
Summary: Self-motivated interior design student with 1+ years experience and proficiency in AutoCAD and Photoshop. Looking to develop skills and utilize knowledge of the interior design industry further with an productive internship that will ultimately reward the company. 
Entry Level Interior Designer Resume Objective Sample
Summary: A dynamic interior designer with 2+ years of experience working with a creative team on commercial projects. Developed interior architectural skills successfully, which accumulated to the entire fit out of Black Sheep Coffee Shop independently. Eager to advance these skills to the next level and produce incredible award-winning designs for your practice. 
Interior Design Assistant Resume Example
Summary: Degree-educated and certified Interior Design Assistant with 2 years experience working alongside a head designer on high-end residential projects to create stunning interiors. Coordinated the ordering and tracking of bespoke furniture pieces, as well as effectively maintained the resource library, increasing productivity. Seeking to propel skills and learn new things.
Interior Design Consultant Resume Example
Summary: Results-driven Interior Design Consultant with 3+ years in the industry producing beautiful customized spaces from concept to completion. Excellent at managing professional relationships with clients and business partners, and exceptional at working under pressure, particularly in resolving client disputes. Eager to develop a career with a modern and progressive interior design studio.
Senior Interior Designer Resume Objective Example
Summary: Self-motivated Senior Interior Designer with 5+ years professional experience. Specializing in kitchen and bathroom design, with a strong knowledge of construction process and architectural elements. Career highlight was winning an award for Most Innovative Bathroom Design. Seeking a position that challenges, pushes boundaries, and wins more awards.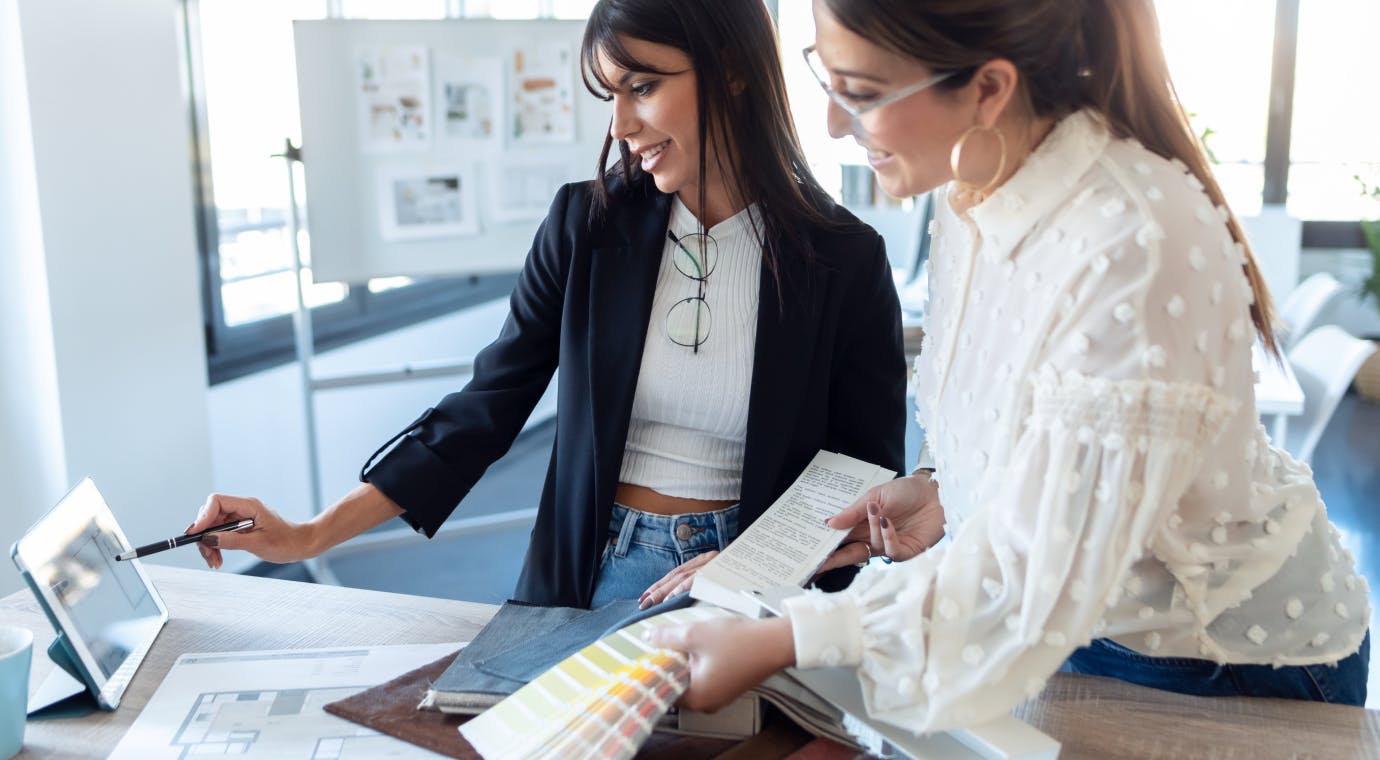 Step 6: Boast About Your Education
The education section of your resume is not as simple as it sounds. It still needs careful planning so you only include the information a recruiter needs to see, which isn't your high school details, unless it's your only form of education, or your GPA, especially if it's low. 
Components your interior design resume should include are:
Your degree type and major, eg. bachelors, masters, associate
Institution name, city and state/country
Date of your degree
If you have space and want to dress this section up, you could add information about relevant coursework, such as studies of a particular style of design, any honors or awards within the interior design industry, or perhaps acknowledgement of any design work that has been published in interior magazines or design websites.
Good example (general)
Education: Bachelor of Arts in Human Resource Management | University of Pittsburgh 2011- 2015 | Pittsburgh, PA
Relevant courses: Human Resource Management, Employee & Labor Relations
Bad example (general)
Education: College degree in Human Resource Management
Interior Design Intern Resume Example
If you haven't graduated yet, you can include an 'expected graduation date':
Majoring in Interior Design
Pratt Institute Willoughby AVE, Brooklyn, NY
Expected Graduation: 2023
Entry Level Interior Design Resume Sample
Education: 
Bachelor of Science
Interior Design
University of California San Diego 
2015
San Diego CA
Societies: Member of IIDA and ASID
Award: Student with Best Portfolio ASID 2015
Studied Abroad 2014: Edinburgh University, focusing on the Macintosh design movement. 
Interior Design Assistant Resume Example
2016
Bachelor's Degree
Interior Design
International Academy of Design and Technology
Las Vegas
Accomplishments: Dean's List (5 out of 8 Semesters) 
2011-2012
Interior Design Apprenticeship
Diverse Interiors 
Interior Design Consultant Resume Example
Education:
Bachelor of Science (BS)
Interior Design
California State University
Long Beach CA
June 2007
Minor: Interior Design Business Management
Publications: Case study featured in House Beautiful April 2016
Senior Interior Designer Resume Example
Masters
Architectural Interior Design 
Savannah College of Art and Design 
Savannah GA
Bachelor of Arts
Interior Design
Savannah College of Art and Design 
Savannah GA
Top tip: Always check your resume for typos. Mistakes can undermine your stated education, and are likely to lose you the interview.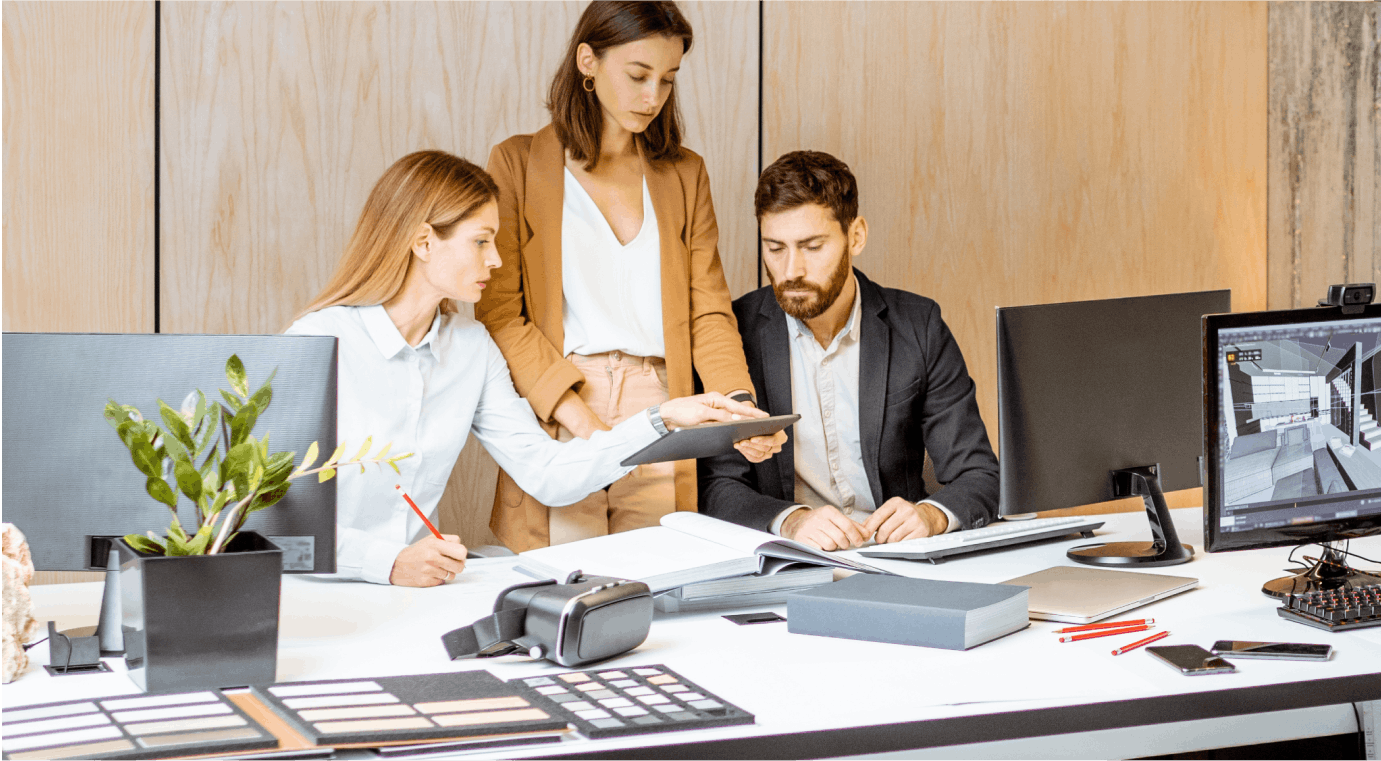 Step 7: Include Experience & Skills In Your Interior Design Resume
This is an incredibly important part of your resume as your work experience and skills acquired will show the employer if you're suitable for the job. Begin by listing your work experience in reverse chronological order, and only list two-three of the most recent and relevant roles. Include the following information in each listing.
Your title, the institution and the period your worked there
Your role and responsibilities 
The skills you acquired. If the job description mentions specific desired skills, try mirroring the wording in your list of skills, so your resume matches the keywords they are looking for. 
Showcase the achievements of your role with impact statements, such as 'Increased client retention by delivering successful projects on time and within budget.'
If you have any data to back your achievements, definitely include it in your impact statements, as this will impress prospective employers. For example, 'Increased client retention by 15% by consistently delivering projects on time and within budget.'
Top tip: If you have work experience that isn't directly relevant to interior design, such as your weekend job in a restaurant, play up the skills you acquired by mirroring that of the desired skills in the job description. For example, if the role requires management skills, highlight the fact you were responsible for a team.
Next on your resume, show off your skills in a separate section. You need to show a balance of hard and soft skills depending on the role you are applying for. So what are hard and soft skills?
Hard skills are your technical abilities, such as proficiency in design software like AutoCAD and SketchUp, and can often be proven with a certificate.
Soft skills are more a reflection of your personal attributes, how you work and communicate with others, and your problem solving capabilities.
Top tip: Read the job description carefully as it will be peppered with skill-related keywords, like driven, ambitious, organized, proficient in PhotoShop etc. Tailor your list of skills to match  the language in the job description and you'll pick up brownie points. When it comes to deciding how many hard or soft skills to add, weigh up what the role requires. For example, if it's a technical role, then list more of your hard skills, while a senior management role may require more soft skills. 
Good example (general)
EXPERIENCE:
Social Media & Marketing Manager
FIVE STAR CLOTHING
Boston MA
2016 - present role
Responsible for developing creative content with impactful messaging about the company's ethos to stimulate engagement and expand the brands presence on social media platforms. 
Maximized digital advertising efforts to build brand awareness
Successfully led a campaign to identify international entrepreneurs and influencers who can build customer engagement
Collaborated with sales managers, graphic design teams and web developers to create striking marketing campaigns across multiple platforms
SKILLS:
Microsoft Office
Database skills
Salesforce
CMS
Wordpress
Excel 
Powerpoint
STRENGTHS: 
Marketing research and communication skills
Social media content management
Brand-building knowledge and building strategic partnerships
Candidate sourcing and assessment
All-round team player
Bad example (general)
EXPERIENCE:
Social Media & Marketing Manager
Boston
Created content on social media to stimulate engagement
Built brand awareness through advertising campaigns
Worked with sales, graphics and web developers to create marketing campaigns across multiple platforms
SKILLS:
Microsoft Office
Excel 
Powerpoint
Great with people
Love coming up with new ideas
Sociable and friendly personality
Interior Design Intern Resume Sample
EXPERIENCE:
Administrative Role  
Brooke CP Interior Design 
Los Angelos CA
2020 to current 
Managed the interior designer's schedule, from organizing appointments with new leads to meetings with subcontractors.
Helped to compile a portfolio of the designers work.
Visited potential job sites to prepare visuals for designer.
Selected and prepared materials for client presentations.
Executed core financial processes, including client invoices and trade account set up and payments.
Volunteer 
Help the Homeless
Los Angelos CA
Since 2018 to current 
Leads a team of 10+ in preparing survival packages to be distributed. 
Oversees the stock levels and deliveries of goods.
Manages the charity's premises, and is responsible for security of the building. 
SKILLS:
Microsoft Word
Excel 
Organizational-skills
Detail-oriented
Project management 
STRENGTHS: 
Leadership
Multi-tasking
Team work
Listening
Verbal and written communication
Budget
Coordinate 
Resolve
Entry Level Interior Design Resume Example
EXPERIENCE:
Entry Level Interior Designer
Perez Interiors and Architecture
Washington MN
2019 - 2022
Created cabinet detail drawings, upholstery designs, and client color boards.
Coordination with furniture and decorating stores to ensure delivery deadlines met
Collaborated with senior designers to create rendering presentations
Specified materials and all budgetary pricing
SKILLS:
Skilled in the use of color and texture
Drawing and render skills
Verbal and visual presentation skills
STRENGTHS:
Prioritization
Time management 
Vision
Collaboration
Interior Design Assistant Resume Example
EXPERIENCE:
Design Consultant
Next Retail Group 
Boise ID
2021 to Current
Developed layout concepts and color schemes
Built key client relationships by delivering specific design solution within budget and deadline
Created professional presentations using software such as CAD
Responded to potential leads via phone, email and in-person, and helped to secure new projects with interpersonal skills
Grew sales and boosted profits by building relationships with customers and encouraging client referrals 
Logged reports, sales, receipts and invoices into digital database
Nurtured collaborations and relationships with suppliers and subcontractors to ensure smooth operations and processes
Interior Stylist
Smiths Furniture Store
Boise ID
2019-2021
Front of house, greeting showroom guests and showed them furniture samples
Styled attention-grabbing window displays and in-house room sets 
Used good communication skills and engaged with customers to build rapport and boost sales
Developed space planning concepts, color schemes and textile presentations
Consulted with customers on design preferences and goals, and introduced them to our products and styling services
SKILLS:
CRM Software
Microsoft Office Suite
CAD
Research and analytical skills
STRENGTHS:
Attention to detail
Multi-tasker
Time management
Customer service
Business management 
Interior Design Consultant Resume Example
EXPERIENCE:
Interior Design Consultant
Raven House Build Ltd
Oak Brook, IL
Consulted with builders and clients designing their new homes, creating 3D drawings and visuals and developing interior design concepts
Helped select all aspects of the interior design and finishes, from floor tiles to kitchen bench tops, wall colors to bespoke cabinetry.
Worked to tight budgets and deadlines
Data entry of all the selections and pricings of the interior choices
Assistant Interior Designer
Luxury Yachts 
New York, NY
Created digital presentations for clients
Sourced materials for projects
Developed floor plans and 3D perspective views
Ensured accurate specifications for each project
Managed project cost, budget and schedules
SKILLS:
Adobe InDesign
Proficient in AutoCAD
Adobe PhotoShop
Interior Architectural Detailing
Product specifications
Floor planning
Procurement
STRENGTHS: 
Presentations Skills
Problem Solving
Team Oriented 
Excellent Listener
Senior Interior Designer Resume Example
EXPERIENCE:
Lead Interior Designer
Red Kite Kitchen Design
New York NY
2015 to Current
Red Kite Kitchen Design is an award-winning kitchen designer based in NYC.
Nominated as one of NYC's top 10 Kitchen designers.
Designed around 150 residential kitchens with planning budgets up to $250k
Successfully delivered high-end projects from concept to completion and increased revenue by 25%
Managing 5 junior designers 
Junior Interior Designer
Morsoe Interiors
New York NY
2012-2015
Morsoe is an interior and architecture practice based in NYC.
Supervised 15+ projects with a combined revenue of $10m
Designed 200+ bespoke furniture items and cabinetry solutions 
Completed several international residential projects (residential and commercial) and acted as project lead on one
Skills:
AutoCAD
PhotoShop
Sketching
InDesign
Strengths:
Strong leadership - experienced managing a successful team
Collaboration - Managed over 200 communications with contractors in the past 2 years
Negotiation - Negotiated better deals on my last 2 projects and saved the company $3k in subcontractors fees
Conflict-Resolution - Resolved numerous subcontractor disputes to ensure the smooth running of the project.
Want to learn more about this industry? Read our article on What Do Interior Designers Do for more inspiration of skills, roles and responsibilities to highlight throughout a resume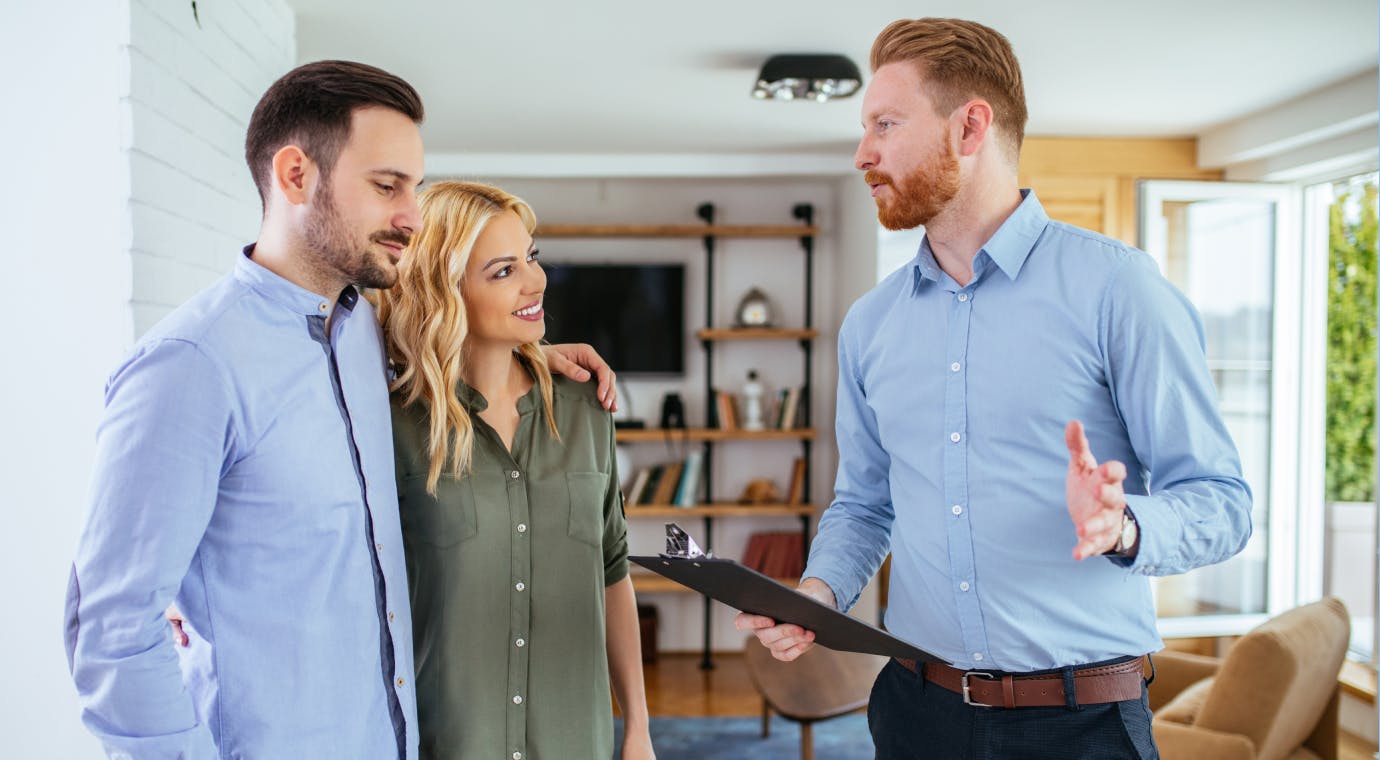 Step 8: Brag About Your Accolades, Licenses or Certifications
For many employers, a candidate's accolades, license and certification status demonstrates expertise and a willingness to commit additional time, energy and effort into developing skills. 
So what should you add to your resume?
Licenses - Gaining a license will demonstrate your level of expertise and commitment to sitting the state-approved exam in order to be able to call yourself a certified or registered interior designer. Most states require interior designers to be licensed, with the NCIDQ being the gold standard of licensure. 
Certifications - Most certifications require a high standard of education, such as a degree, therefore, displaying any certifications on your resume will show employers that you have a specific set of skills that can benefit the workplace. You may decide to become certified in a specialized field of interior design, such as public safety or building control. Consider opting for well-known certifications that have a professional reputation amongst prospective employers so they appreciate the scope of your knowledge and skills.  
Accolades - Even if you've earned a certification that isn't directly related, such as first aid or language, shout about it on your resume to make it shine brighter. 
Top Tip: Where relevant, add the institution you received the certificate from and the year in which you received it so an employer has proof of its relevance. 
Good example (general)
AWS Solutions Architect
CERTIFICATIONS
AWS Cloud Practitioner | Mercury Solutions | June 18
AWS Solution Architect | AWS Web Services | April 17
AWS Architect Certification Training | Mercury Solutions | Jan 16
Bad example (general)
AWS Solutions Architect
CERTIFICATIONS:
AWS Cloud Practitioner
AWS Solution Architect
AWS Architect Certification Training
Interior Design Intern Resume Example
CERTIFICATIONS AND ACCOLADES: 
CPR Certified 
Russian (Advanced)
Entry Level Interior Design Resume Example
LICENSURE:
National Council for Interior Design Qualification (NCIDQ) Certification | 2020
Certified Kitchen and Bathroom Designer (CKBD) 2019

Interior Design Assistant Resume Example
CERTIFICATION:
LEED Accredited Professional (LEED AP) awarded by the U.S. Green Building Council 2021
Lighting Specialist (LS) awarded by American Lighting Association ALA 2019
Interior Design Consultant Resume Example
Licenses and Certifications:
NCIDQ certified 2008
Licensed to work in the State of Florida
Senior Interior Designer Resume Example
Certifications and Accolades:
NCIDQ 2000
Winner of the IDA Interior Design of the Year Award (Bathroom) 2005 and 2006
Member since 2007: Commercial Interior Design Association (CIDA)
Want to expand your Accolades, Licenses or Certifications section? For more information about organizations you can join read our article on  Interior Design Communities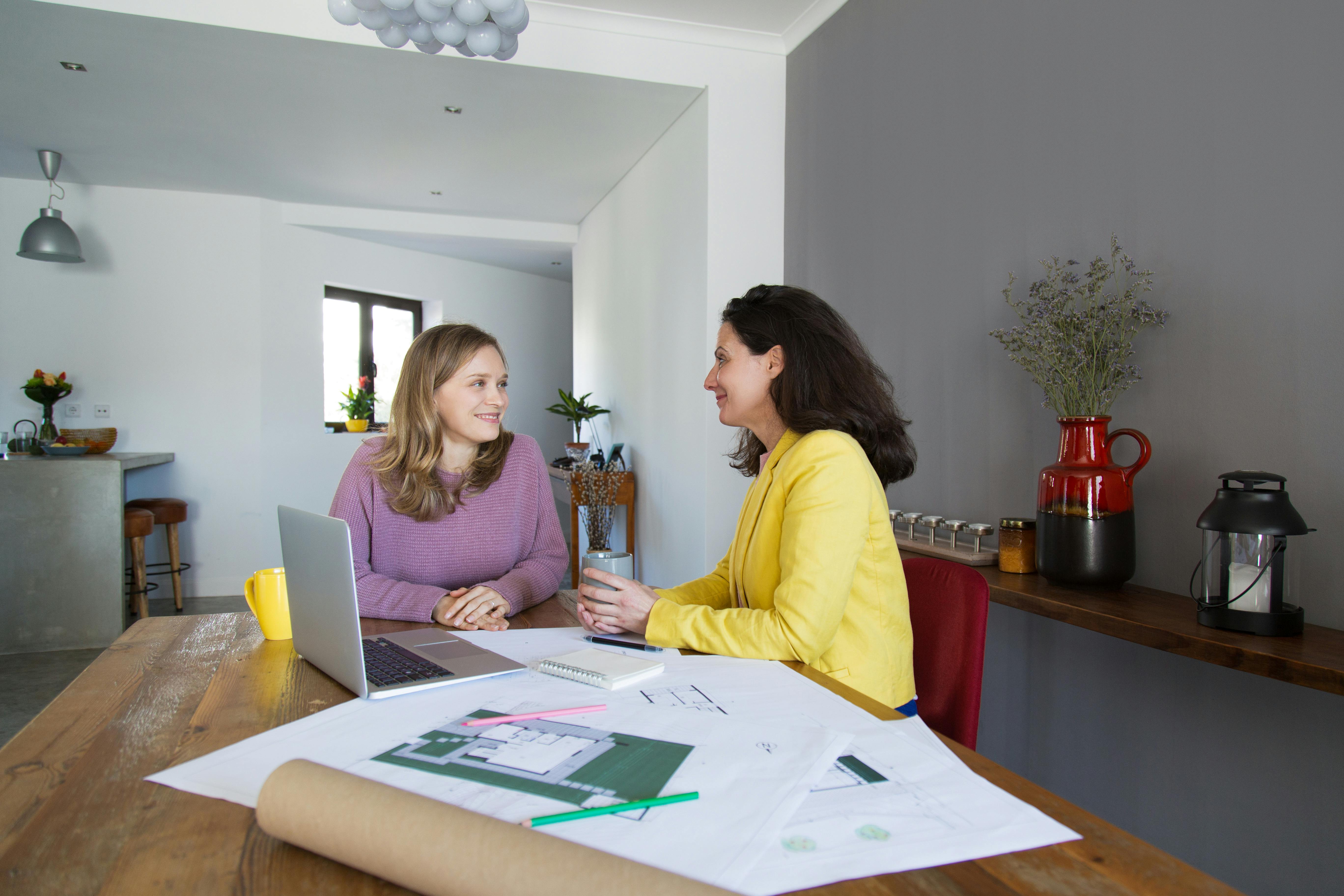 Step 9: (Optional) Make Your Personal Interests Known
This section is for shouting about your extra-curricular activities that are related to the role you're applying for. For example, if you're a member of respected organizations or you've won awards in your field, make sure these awesome achievements are noted on your resume to impress employers.
Good example (general)
Additional Activities:
Panelist at the Architectural Digest Design Show in New York 2015 and 2016
Active member of the IIDA International Interior Design Association since 2010
Have had numerous projects featured in Elle Decor UK, Houzz and Martha Stewart. 
Bad example (general)
Personal Interests:
Love playing tennis
Enjoy traveling
A big fan of the Chicago Bulls
How to Write an Interior Design Resume With No Experience
Even if you don't have any experience working within interior design, there's still plenty you can mention on your resume, such as the skills you acquired during your interior design course. Under the subheading 'Coursework', you can list skills such as your ability to produce mood boards, your skills in developing design concepts, and your knowledge of budgets and scheduling. You can also list your software skills and any computer programs you've been trained in. 
Flag up your soft skills too, such as your creative and versatile nature, your organizational skills and ability to work as part of a team. Stay positive throughout your resume and don't mention at any point that you are lacking in experience. Employers want to know what you can do, not what you haven't done.
6 Additional Interior Design Resume Tips
A Stop-in-your-tracks Cover Letter - Writing a brilliant cover letter to accompany your resume can help see you through to the interview stage. Make it short and snappy but make sure it includes your top skills, experience and your motivation for applying for this role. Address it to the hiring manager, and talk about the company directly to show you have researched them and are aware of their principles. If you don't have any experience, focus on your training, skills and career goals. 
Customize your resume - Stand out from the crowd with an impressive resume that is tailored to the company you're applying for. For example, use the brand's colors and mention the company by name throughout, rather than simply 'employer' to demonstrate a personal connection and to win their respect. 
Be patient for a reply - Typically, employers take one to two weeks to reply to applicants depending on the urgency of the role and the size of the company. Smaller, more efficient firms may be quicker to respond. If you decide to reach out, be sure to do it in a professional and polite fashion. You don't want to jeopardize any future job opportunities if you don't get this one.
Get a second or third opinion - Ask someone you trust to review your resume before you send it, particularly if they have experience in your field or have recently applied for a similar role and been successful. They may spot areas you can improve or discard.
Spell check & print test - It's an obvious one, but spell check your resume at least twice. You can't afford your resume to be rejected for a silly typo. It's also worth making sure your resume still reads well if it's printed, as some formatting issues can occur in the process. 
Asking for feedback - If you're not offered an interview, ask the company or recruiter for feedback so you can continue to strengthen your resume. It may be a simple bit of advice, but anything will help improve your chances next time. 
Conclusion
Once you have nailed your winning interior design resume, it's time to turn your attention to the interview so you can sharpen up your communication skills. Our article on Interior Design Interview Tips is here to help you prepare for securing your dream interior design role. Good luck!
Join the conversation by commenting or asking a question below. The Houzz team reads every single comment, and we'll get back to you by email if you need us!

Want advice delivered to your inbox?
Unlock industry insights and updates for contractors and design pros
By signing up, I agree to the Houzz Terms of Use and Privacy Policy and that Houzz may use my information to contact me about relevant content, products, and services.