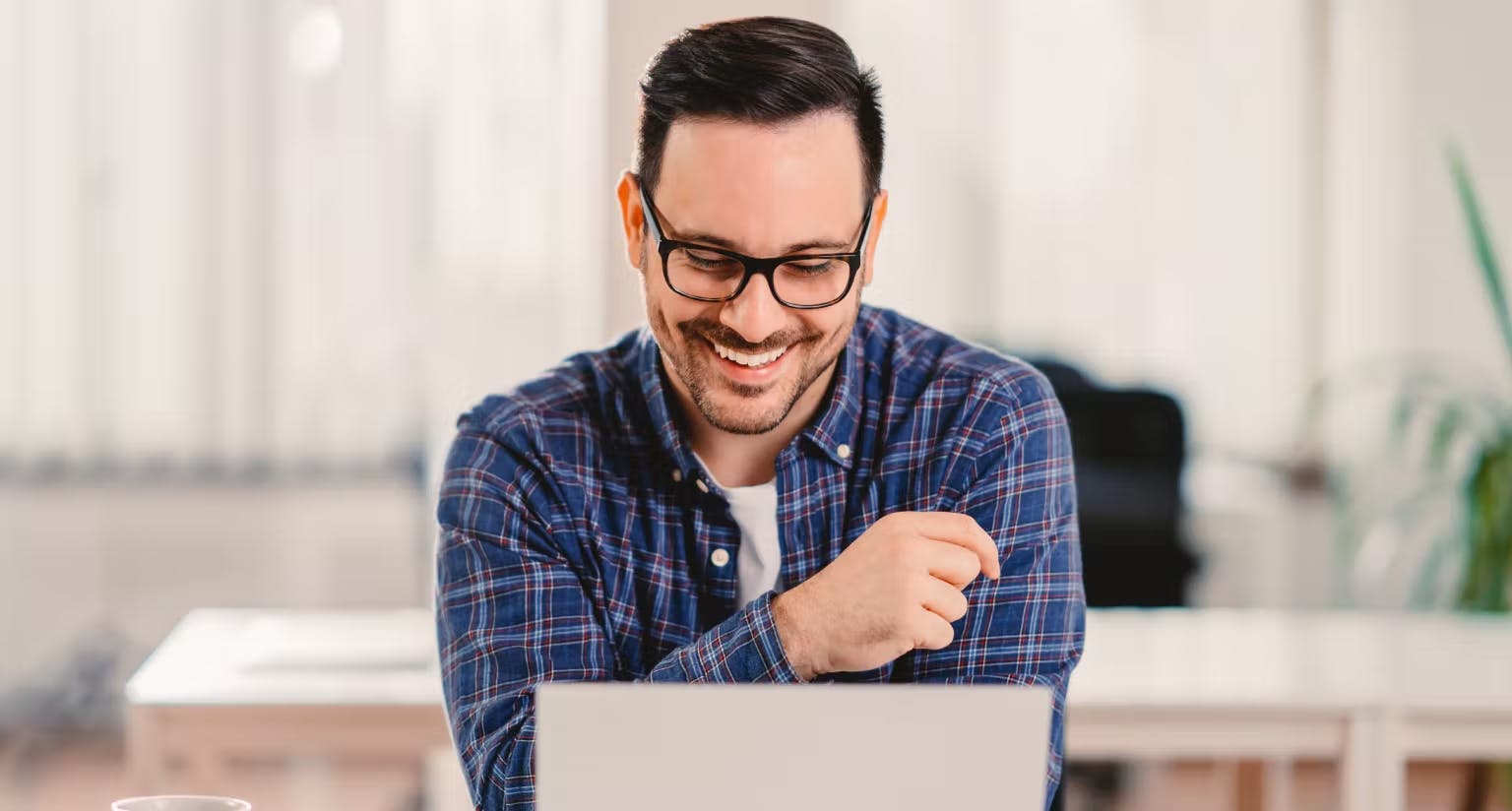 The information contained in this article should not be relied upon as legal, business, or tax advice. We encourage you to seek guidance from your legal counsel, business or tax specialist with regard to how the information contained in this article may or may not apply specifically to your business.
The Interior Designer's Startup Guide to Business Name Trademarks
Intellectual property law is unlikely to be the first thing that comes to mind when opening an interior design firm. But understanding business trademarks, and how professionals in the interior design industry use them, can help you protect what you have worked so hard to build. The name of your interior design business is vital to your livelihood and growing a successful enterprise. It is how clients recognize you, identify with your brand, and associate with the interior design services that only you offer. The last thing you want is someone else using a similar name, confusing customers and potentially luring away clientele.
What is a Trademark in Interior Design?
To understand trademarks, think of the name or logo of any well-known brand that consumers immediately associate with its products or services. A trademark is a word, phrase, symbol or design or combination of all of them that identifies and distinguishes the source of a product. In the case of Nike, for example, it is the company name "Nike" and its highly recognizable "swoosh" logo that constitute its key trademarks. These iconic trademarks distinguish its sports shoes from all others, and are known throughout the world. Similarly, a service mark is the same as a trademark and can be a logo, word, phrase or symbol, but it identifies and distinguishes services.
And while most brands are not as famous as Nike (we can all dream, can't we?), registering a trademark with the United States Patent and Trademark Office (USPTO) can be an important step in protecting your interior design firm and the services it offers. An interior design business name trademark prevents others from using that business name or symbol in connection with any similar goods or design services they offer, it gives the trademark holder the right to bring legal action for infringement, and allows you to register the trademark internationally.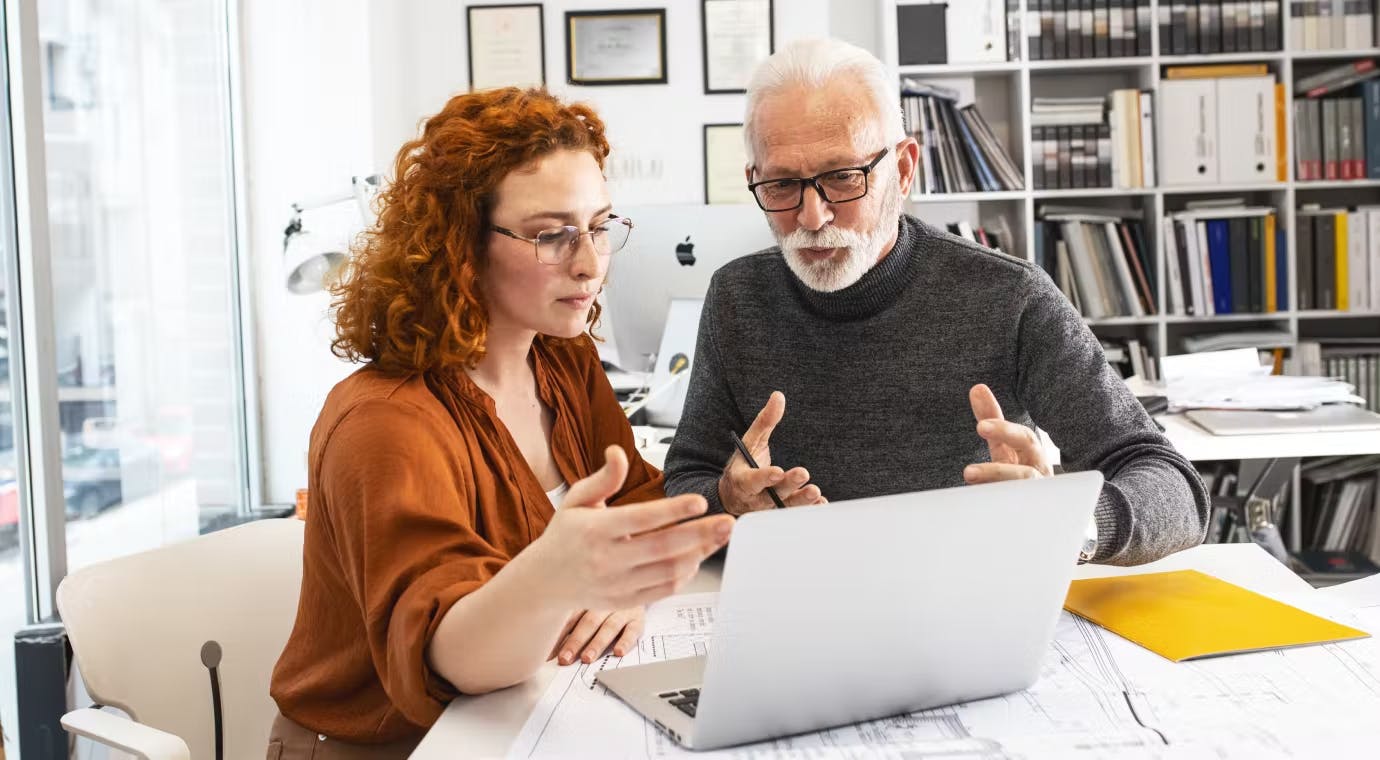 Do I Have to Trademark My Interior Design Business Name? 
Professional interior designers do not need to register their business name trademark in order to have one. That happens automatically when a company name goes into commercial use through DBA (Doing Business As) filings with your local secretary of state, for example. But formally registering a trademark with the USPTO provides businesses more protection and makes it easier to enforce trademark infringements. 
Incorporating your interior design firm or filing a DBA prevents anyone else from using your business name within the state in which you file, but not throughout the U.S., and in general, makes legal recourse harder to successfully pursue. 
Should I Trademark My Interior Design Business Name or Logo?
To help you decide whether you need to trademark your interior design business name or logo, here are some pros and cons to consider before taking the next step:
Pros: 
Provides greater legal assurance that no one will use your company name 
Helps solidify, define and elevates your interior designer brand and reputation on a national scale
Avoids confusion among customers because they find no duplicate business names when seeking out your interior design services 
Investors often require a trademark before investing in a business
Encourages you to choose a business name for your interior design firm that differentiates your interior design services from all others
Cons:     
There are monetary and time costs associated with registering a trademark for an interior design business name, making it challenging for a pro just starting out
It is time-consuming to choose a unique name and search the trademark database for other interior design business names
Filing an infringement case could bring costly legal fees, and the outcome is not guaranteed
Others can challenge your application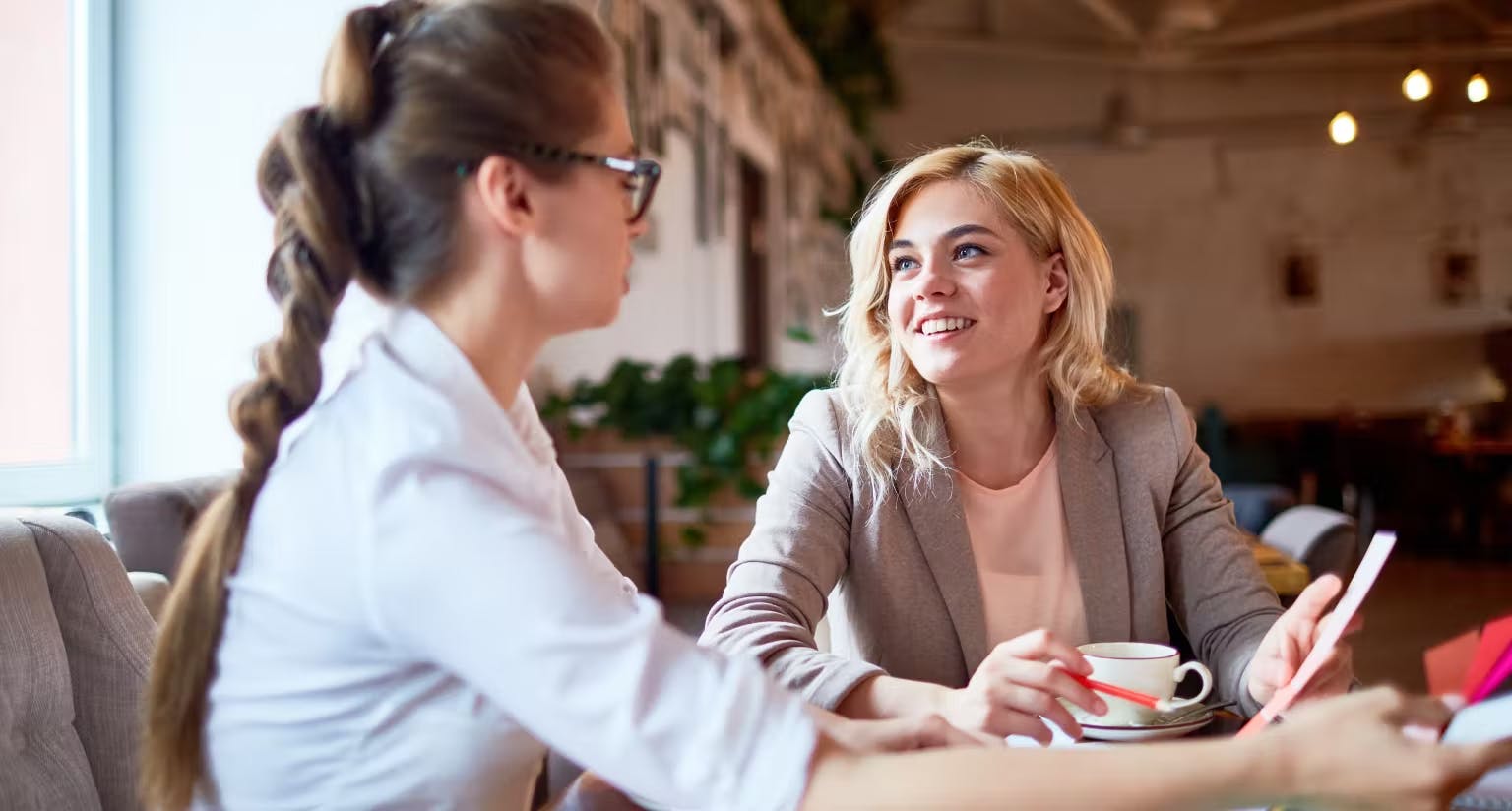 Picking Trademark Names for Your Interior Design Business
The type of business name you chose for your interior design firm matters when it comes to registering a trademark - and for running a successful and growing interior design business. Whether you decide to register a trademark or not, keeping the office's guidelines in mind can help you choose a name and logo that reflects your design business, approach and style and yours only. 
Here are some tips:
Avoid Common Names
The USPTO seeks distinctive names and will not trademark common, generic names or terms
Be Different
Trademarks are rarely granted to names or symbols easily confused with existing trademarks. This may include exact replicas, names that are similar in pronunciation or spelling to an existing trademark, and logo designs reminiscent of registered ones.
Search Names & Domains
In choosing the name of your design business, searches of the U.S. trademark office database and internet domain names (see section below) can help determine which names are already in use
Make up Words
The key to a good name - besides being easy to read and pronounce, of course - is to be sure that it is indeed distinctive. Making up new words, or adding letters to existing words is a tried and true method. Google, Xerox, Spotify, and Kleenex are just a few vocabulary words that did not exist before these brands added them to our lexicon. 
Personal Names Work (Sometimes) Choosing personal names worthy of trademarks can be challenging, but companies such as Warby Parker and Ben & Jerry's have succeeded in doing so. 
Combine Words
Sometimes putting common words together in unusual ways can also create a business title fitting of  the trademark roster, while reflecting what the product is:  Think Walkman, Rollerblade and Super Glue.
Be Descriptive, but Brief
Whatever business name you choose for your interior design firm, make sure potential clients know what you are: an interior designer. Then, make sure the name reflects your design style, philosophy and services offered.  

For more tips, read How to Name Your Interior Design Business.
How Do I Trademark My Interior Design Business Name?
If you are ready to get started in registering the trademark your interior design business name, here are the next steps and what to expect throughout the trademark application journey:
1. Make Your Plan
Create a concrete name (see tips above) and concept for your trademark and determine if you want to trademark just the name of your interior design business, or a logo too. If you're not sure, you can always start with the name and add the logo later. Search the United States Patent and Trademark Office (USPTO) database to make sure your name or logo is not already registered. Also, search beyond the database to assure that the name is not being used with an unregistered trademark. Government and state databases of all registered businesses can help. You can also try searching domain databases like GoDaddy and Name.com, combined with other internet search engines. 
2. Apply 
File your application once you are confident that the name of your design business  is distinctive enough to earn a registered trademark. Hiring a lawyer can help you cross the t's and dot the i's on the application, but is not required. 
3. Follow the Application's Progress
Stay updated on your application process. The USPTO may ask questions or seek additional documentation. Respond to inquiries quickly to keep your application on track. 
4. Objections are Possible 
Other parties have 30 days to contest your trademark request if they think it infringes on their trademark or is so similar that it would cause confusion among potential clients. If an opposition is filed, you will need to work with the office to respond and resolve any issues.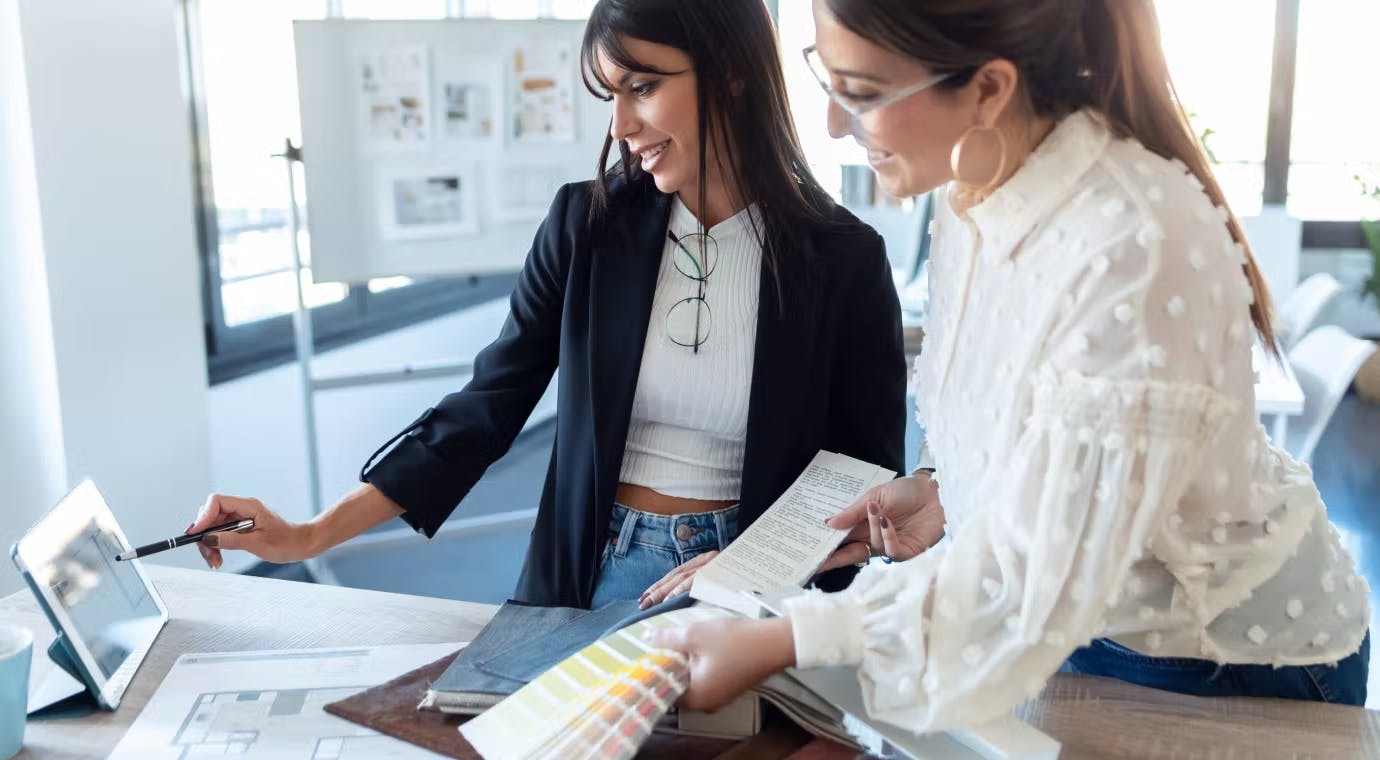 What to Do if Someone Infringes Your Trademark
Now that you have a business name trademark for your interior design business, you have the right to take action if anyone else uses it. As defined by the USPTO, trademark infringement occurs when there is an unauthorized use of the name, logo, or symbol of your trademark that is done in a manner that is likely to cause deception, confusion, or mistakes about the source of the goods or services offered. 
Some infringements lead to lawsuits being filed, mostly in federal court. To prove the case, the owner of the trademark must show evidence that he or she is the trademark owner and that the logo or name being used by the defendant is likely to cause confusion in the minds of consumers about the source of the goods or services offered. 
If the ruling is in your favor, possible remedies include: An injunction ordering the party to stop using the name, monetary relief, and the payment of your legal fees. 
Case outcomes vary and depend on the quality of the evidence and documentation provided. An experienced trademark attorney should be able to provide you with an opinion as to the validity and strength of your claim - or any challenge of your registered trademark. 
A Final Word on Business Name Trademarks for Interior Designers
Whether you are the owner of a brand new interior design business or a seasoned professional with a long-time enterprise, you can register your business name trademark at any time. 
Your business name is a valuable asset that carries with it your reputation, brand, and ongoing success. Registering your interior design business name as a trademark may be one way to protect it - and all it means to growing your interior design career - for years to come. 
Join the conversation by commenting or asking a question below. The Houzz team reads every single comment, and we'll get back to you by email if you need us!

Want advice delivered to your inbox?
Unlock industry insights and updates for contractors and design pros
By signing up, I agree to the Houzz Terms of Use and Privacy Policy and that Houzz may use my information to contact me about relevant content, products, and services.