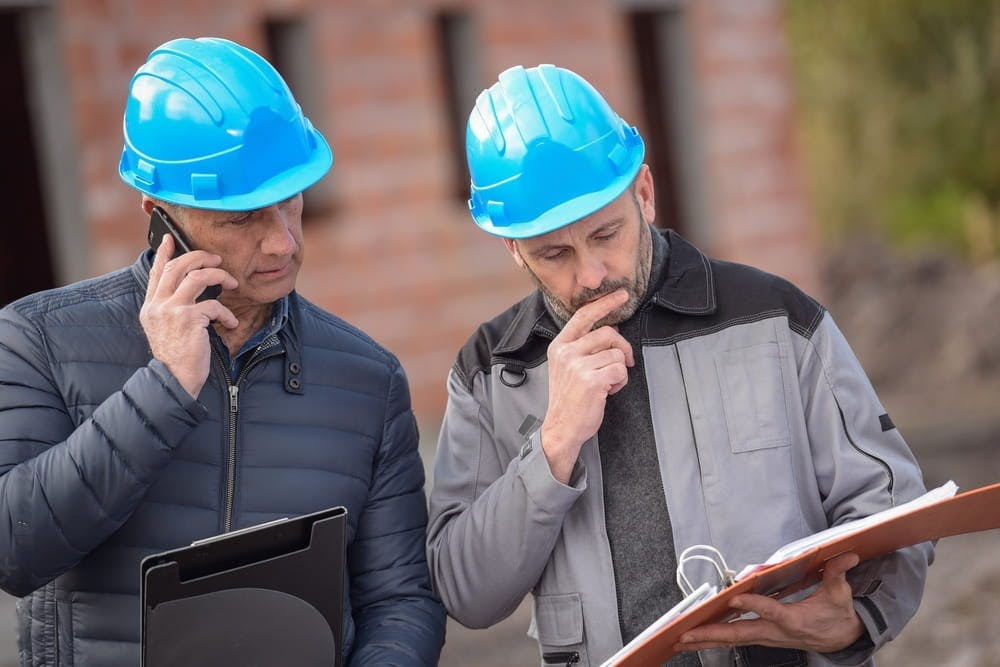 Free Construction Contract Template & How-To Guide 
You're in the right place if you need to know how to write a construction contract (or improve your current contract) and want a simple construction contract template to help you get started. In this article, we'll define what a construction contract is, share different construction contract types, and outline 18 clauses to include in your residential construction agreement, as well as provide you with a free construction contract sample you can use to write a solid, professional contract.
In our free construction contract example, you'll see the typical format construction contracts follow:
Contact information for you and the client
Types of services promised
Fee information and when fees will be charged
Project duration
Download our free, simple construction contract template
Get our downloadable construction contract template now to see how contracts are structured and to use as a starting point for your work.
What is a residential construction agreement?
So, you're probably wondering, what is a construction contract all about? In short, a residential construction or residential contractor agreement is a document that outlines the scope and schedule of work a contractor will perform on a client's residence, as well as necessary legal details and terms. When you use a thorough residential building contract agreement for your work, not only does it help you and your client be "on the same page" from the get-go, you will also better protect yourself in the event a dispute arises.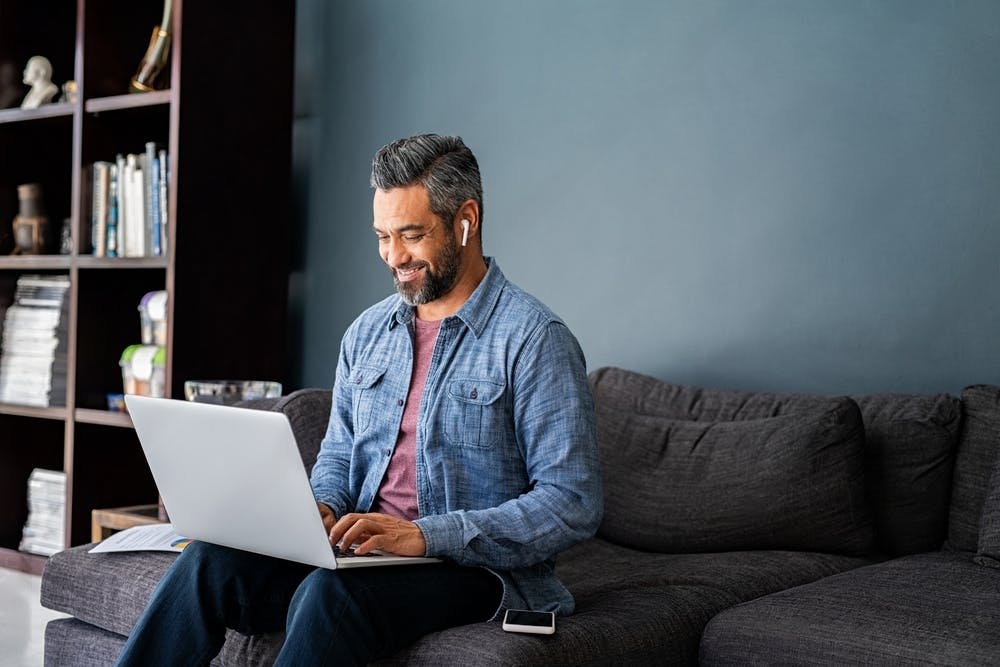 When can you use a residential construction contract?
A residential construction contract agreement for construction work is used by a contractor who is initiating a renovation or building project for a property. The contract is between the contractor and the property owner. A contractor may have agreements with other people like subcontractors, but for the purposes of this article, we are only focusing on the agreement between the contractor and property owner.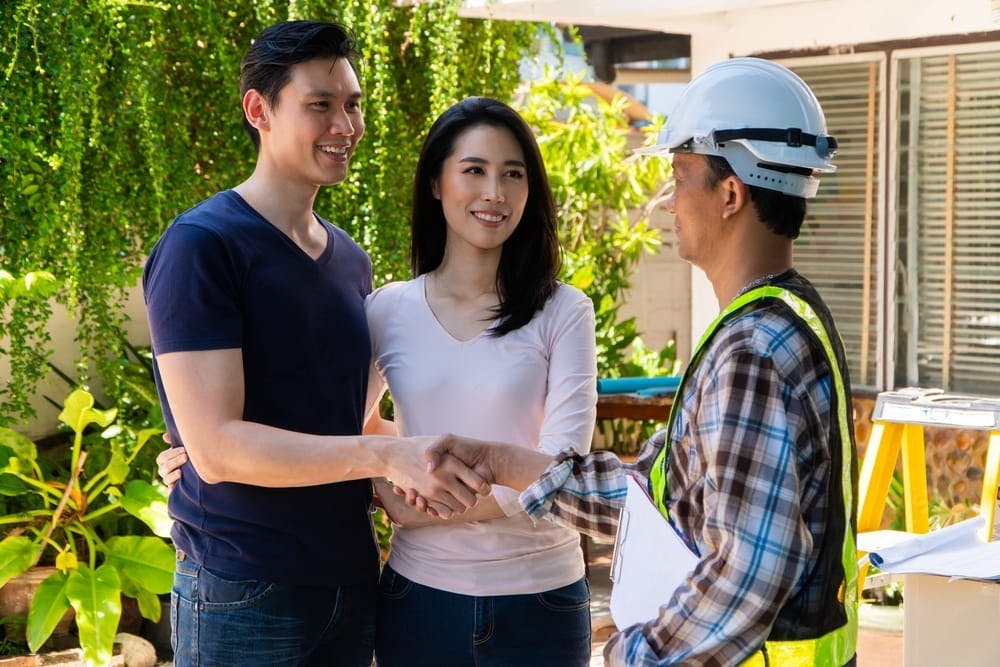 Why are residential construction agreements important?
It's important that these agreements are provided before any work is done, which is why they are sometimes referred to as a residential pre construction services agreement. It is important because it establishes an agreed upon overview of the construction project before work begins, or anything can go wrong. This helps provide assurance to both parties—the property owner and the contractor—so that they have an understanding of the scope of the work, terms, and key details for the project. If your construction contract isn't thorough enough and lacks vital clauses, you may be putting the project (and your bottom line) at risk in the case of a disagreement.
For example, if you were to demolish part of a home that the homeowner wanted to leave untouched, you could be liable for damages if you haven't first agreed upon what happens when something goes wrong.
(Tip: Though writing a comprehensive contract can seem exhausting, don't forget you can simplify the process with our free residential construction construction contract sample we're providing below.)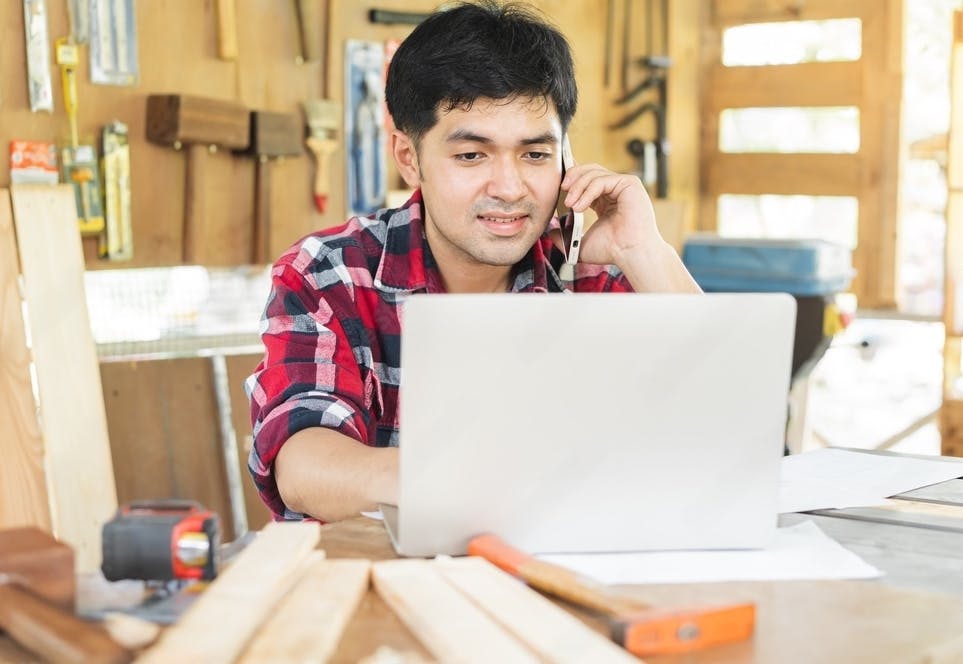 Construction contract types
The different types of construction contracts most often align with the pricing structure you choose to use for your project. Below are the most common pricing structures for a standard construction contract: 
Lump sum
Time & materials
Costs plus
Unit price
Guaranteed maximum price (GMP)
Read How to Price Construction Jobs to learn more.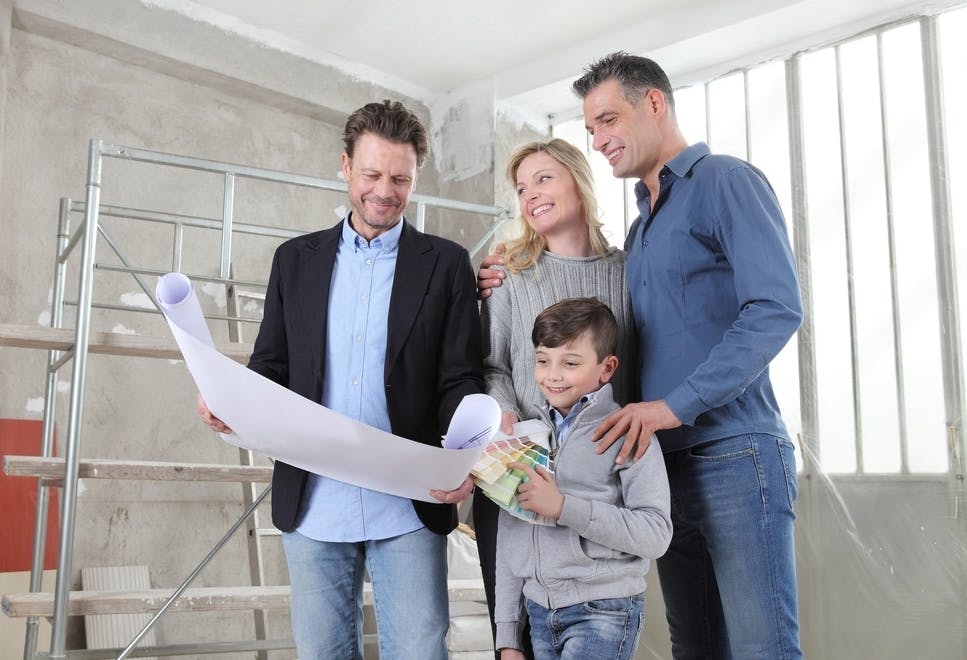 18 clauses to include in a residential construction agreement
In this next section, we'll cover individual clauses that are most important to any residential house construction contract agreement, but know that there are many others that can also be included. To be on the safe side, it's best to work with a lawyer to evaluate your specific contract needs. 
Company & Client Introduction
The introductory clause of the residential building contract agreement identifies the parties involved (yourself as the contractor and your client), what the agreement/work is, when it will take place, where, and why. Including these details will establish the overall nature of your work and help eliminate ambiguities about the agreement and project.
Construction Property 
Your standard construction contract will also include a legal description of the property where you'll be performing your construction work. It's best to use the description of the property from the deed, which you can obtain from the local county clerk. Always make sure to include the legal name and address of the homeowner and their contact information. Additionally, make sure that the person you are contracting with has the authority to do the requested work at the property. For example, you wouldn't want to remodel a renter's space when they don't have the rights to do so.
Statement or Scope of Work
In any residential pre construction agreement, the statement or scope of work is one of the most important sections. Here is where you will stipulate the exact work you'll be performing for your client to complete the construction project. Be as descriptive as possible. Which areas of the home are you building or renovating? Is your work covering electrical and lighting? Windows and doors replacement? Floor installation and ceiling resurfacing? Cabinetry and countertops? Create lists for each section and include as much detail as you can so your project scope is crystal clear.
Labor & Materials
In this section, you'll list the exact cost of your labor and materials for your project. Labor will typically be by hour or day, depending on your terms. For materials, itemize each of the materials you'll be using in your project, which you can further organize by room/space or type. Additionally, decide with your clients whether you will be purchasing rough and finished materials or just rough materials and make sure this is clearly laid out in your agreement.
Payment Terms
Your contract should include a full description of your payment terms including when invoices will be issued, when payment is due, and what your fees and terms are in the event of late payment or non-payment.
Construction Schedule
Including the schedule for your construction project is essential for your residential construction agreement. If your work is being done in phases, make sure to list those accordingly, as well as the exact dates you are targeting to complete each phase. 
Permits & Licenses
Depending on the type of work you'll be performing for the client, you may need to obtain certain permits for your construction project. List those in this section along with relevant licenses you hold that are required for the agreed upon work.
Insurance
Include a description of your insurance coverage in your residential contractor agreement to provide assurance to the client in the event of an injury (occupational or personal) or property damage. 
Publicity Terms
A standard publicity clause states that any public mention or announcement regarding the nature of the agreement will need to be approved in writing by both parties. 
Conditions & Responsibilities
This section indicates what conditions need to be met before the project can begin (such as obtaining certain permits or an assessment of the property, etc.), as well as the general responsibilities of both parties in the agreement.
Refund, Cancellation or Termination Terms
Outline your specific terms for refunds, cancellations or terminations so that you can protect your work as a contractor and provide agreed upon provisions.
Amendments
If either you or your client wishes to include additional terms to your residential construction agreement without altering the rest of the contract, you can add amendments to your contract in this section.
Governing Law
The governing law clause is important to include as it indicates which state, and subsequently which state laws, will govern the interpretation of the contract in the event of a dispute. You can also use this section to identify the venue where litigation proceedings will be held.
Other clauses to consider for your residential building contract agreement
Dispute Resolution
A dispute resolution clause will outline how the parties will address and resolve any disputes if they arise. This will include details such as the length of time required for notices to the order and method of resolution—such as seeking mediation first, then litigation, if necessary—and other key information. 
Warranty Terms
The warranty terms of your contract should have a statement guaranteeing the quality of your work along with a stated length of time your craftsmanship and materials will be free of defects.
Indemnity
While there are many types of indemnification clauses, construction contracts typically require the contractor to compensate (indemnify) the client for any injury or losses associated with the work or resulting from a breach in the contract. Third parties (such as other subcontractors hired by the client) may also need to be included. 
Project Delay Fees
Depending on the nature of your project, you may want to mention project delay fees that specify the amount of money you will pay to your client in the event of a delay. If you decide to not include this clause, you may run the risk of having to pay higher delay fees if your client chooses to pursue litigation.
Site Safety
It's important to also incorporate a description of your site safety protocols into your residential construction agreement, so that both you and your client have a clear understanding of the assurances you'll be providing to reduce risks and avoid personal injury and/or property damage.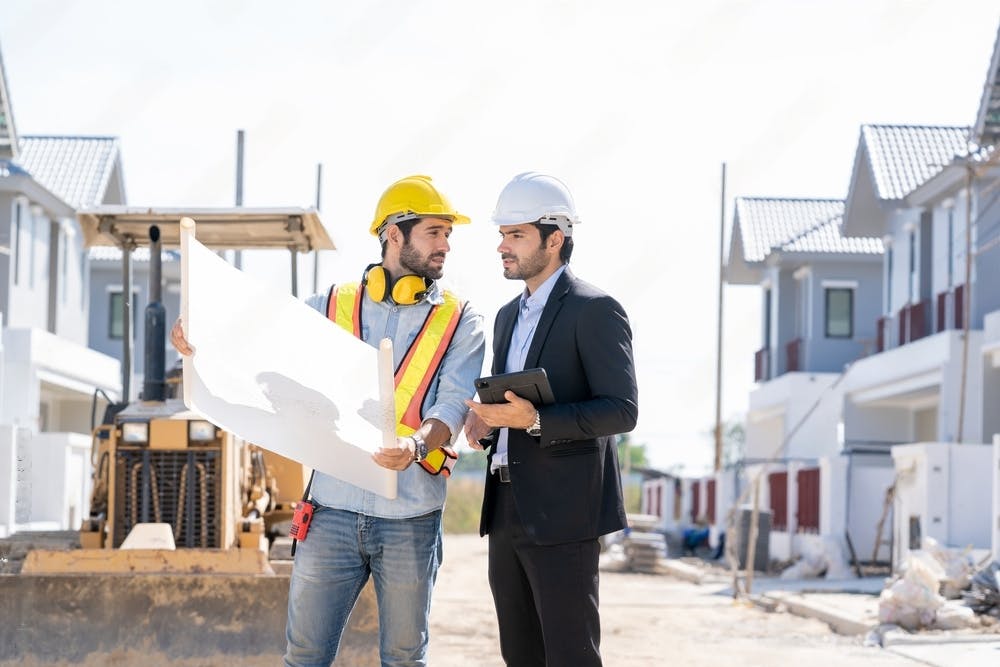 What's next? Tips for after you've drafted your standard construction contract
Once you've written your residential contractor agreement, you'll want to make sure you address the following areas before sending to or beginning work with your client.
Research State-Specific Considerations
The state in which you'll be performing your construction work on a given project may have state-specific contract clauses you'll need to include, such as California's prompt payment law. Consult the state website's business section to identify these considerations.
Seek Help From a Professional Lawyer
DIY-ing your contract can be a great way to create your initial residential construction contract form, but to make sure your contract is legally airtight, it's important to have a lawyer review any legal language in the contract or the contract in full. Just remember, paying an attorney up front to review your contract may end up saving you money in the long run in case of disputes. 
Don't Forget the Signature
Without a signature from both parties, your contract may not hold up in court. Always ensure the legality of any residential building contract agreement by obtaining a signed copy from your client and providing a countersigned version back so you each have written records of the agreement.
Conclusion
While our construction contract template is a great place to start, Houzz Pro provides tons of tools to help you keep your documentation organized, improve client communication, nurture leads and more. See for yourself with a free trial!
The information contained in this article should not be relied upon as legal, business or tax advice. We encourage you to seek guidance from your legal counsel, business adviser or tax specialist regarding how this sample interior design contract might or might not apply specifically to your business.
Join the conversation by commenting or asking a question below. The Houzz team reads every single comment, and we'll get back to you by email if you need us!

Want advice delivered to your inbox?
Unlock industry insights and updates for contractors and design pros
By signing up, I agree to the Houzz Terms of Use and Privacy Policy and that Houzz may use my information to contact me about relevant content, products, and services.