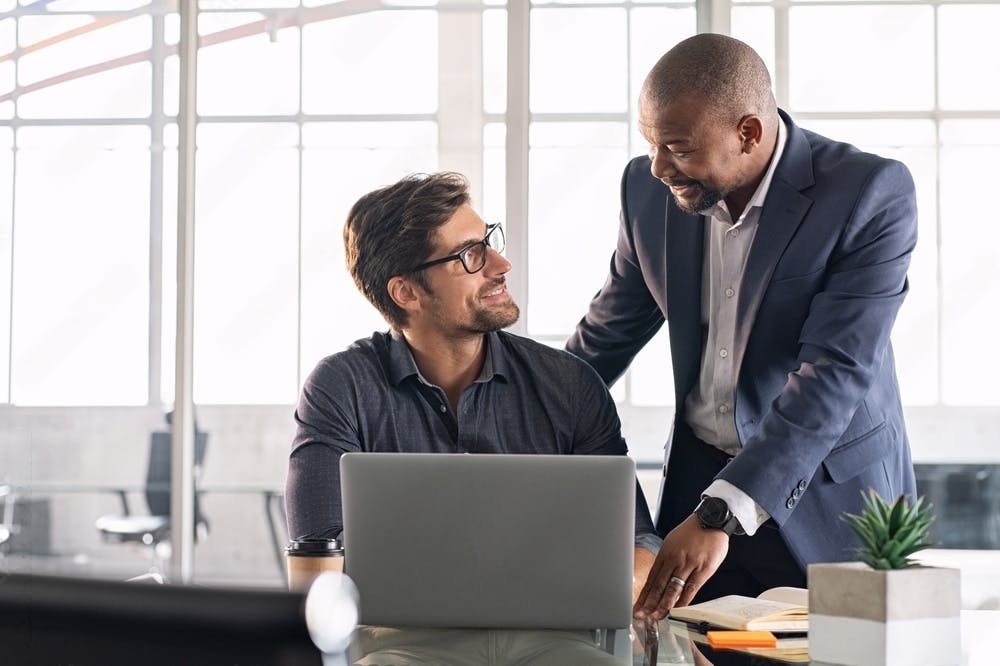 Everything You Need to Know About Email Marketing for Construction Companies
Email marketing is a cost-effective way to promote your construction company, bring in new customers and strengthen relationships with clients past and present. In this article, we offer everything you need to know to launch your first email campaign, construction email marketing examples to help you feel inspired and how to know if it's working. 
Click on a link below to jump straight to the section you're most interested in: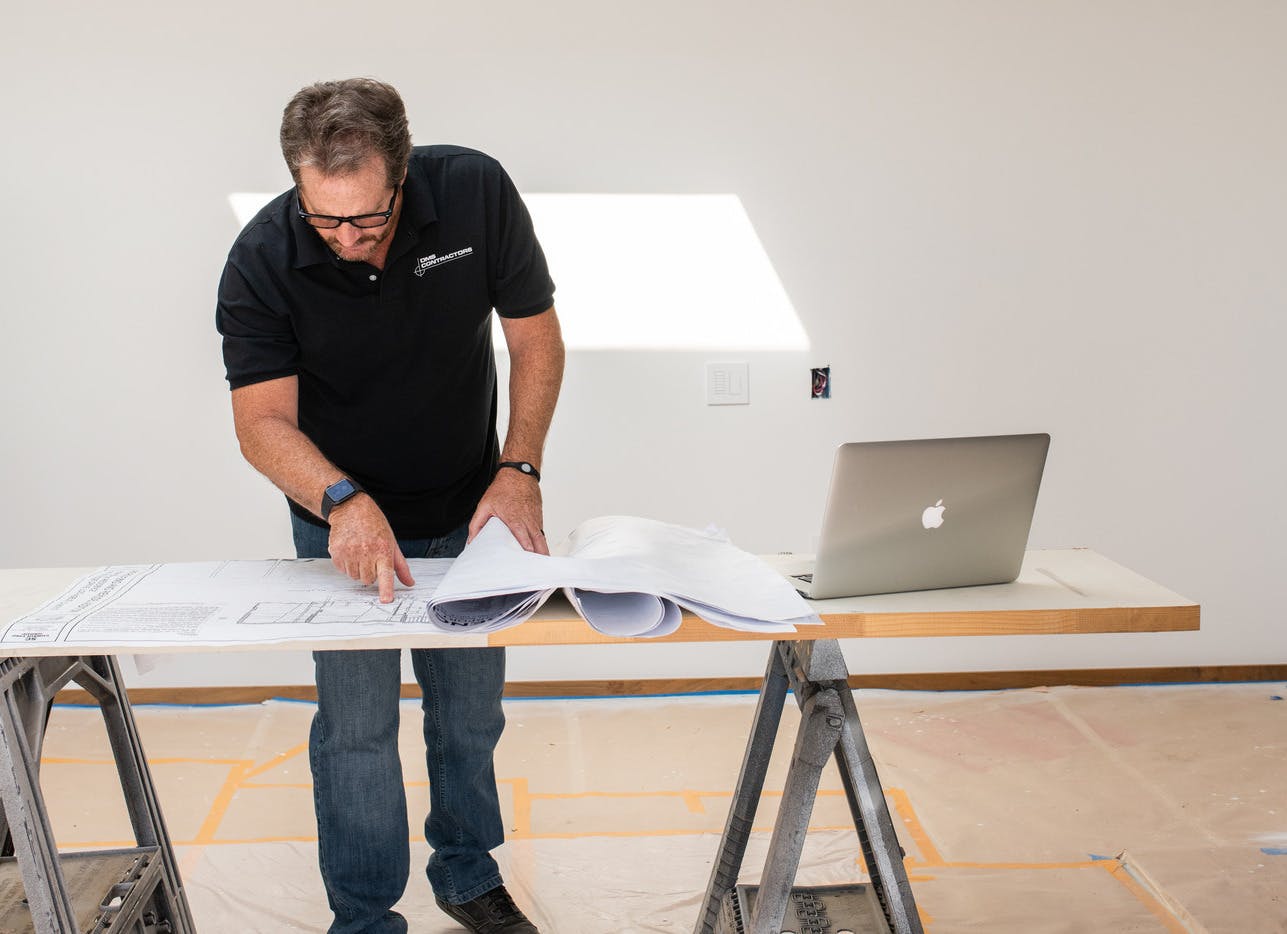 Why Should Construction Companies Use Email Marketing?
Contractors, remodelers and home builders use email marketing to share relevant news, pro advice, announcements and updates with prospects, clients and others to build relationships and keep their companies top of mind for anyone considering taking on a new building project. Incorporating construction email marketing campaigns into your marketing strategy can help attract new clients, keep the past ones coming back for more and help you to stand out from your competitors. 
It is a proven marketing method with one of the highest return on investments - as much as $44 for every dollar spent. Let's get started with your first construction email marketing campaign!
How to Start Email Marketing for Your Construction Company
This step by step guide walks you through the basics you will need to launch your first construction email marketing campaign:
Define Your Goals Before you start, think about the outcome you want when your campaign lands. Are you seeking to expand your reach in a specific geographic location or construction category? Do you want to increase your repeat business? Are you trying to build awareness of a specific service you offer? Whatever your objective, knowing it before you write your first email will help you choose your topic and audience.
Build a Contact List The performance of your construction email marketing campaign is only as good as your list of contacts. Sending emails to random people who may not even be homeowners and in the market for your services is a sure way to land in the recipient's trash folder. Mine your contacts of clients, subcontractors, design firms, prospects, leads and others to build a strong list. Then, keep adding to (and subtracting from) that list as your campaigns progress and you learn from the data. 
Organize and Segment Your List Dividing your contacts into segments helps assure you are delivering the right content to the right audience at the right time. This allows you to pick topics that are most relevant for each segment. 
Plan Valuable Email Content Your emails are much more likely to be opened by recipients if they are relevant to their interests, lead stage and personalized.  Kitchen remodeling trends, for example, may be of interest to your past customers who hired you to renovate another room in their home previously. It is also important to build up a small cache of content when you are just starting. You don't want to promise monthly emails and then fail to send one the second month  because you only planned for a single month. Keep reading for more topic and content crafting tips. 
Finalize Your Sender Name: Make sure the name you are sending from is not anonymous or confusing. Contacts frequently ignore or delete emails in which they do not recognize the source. Choose your sender name and keep it consistent.
Send your First Campaign  Once you have written your content, checked for any errors and made sure that you have included a specific and clear call to action, it is launch time. Write a concise and compelling subject line and send.
Measure and Test The work does not end after your campaign has launched. Gather, analyze and measure the data to understand your success. Then, use the metrics to inform future emails and test new ones.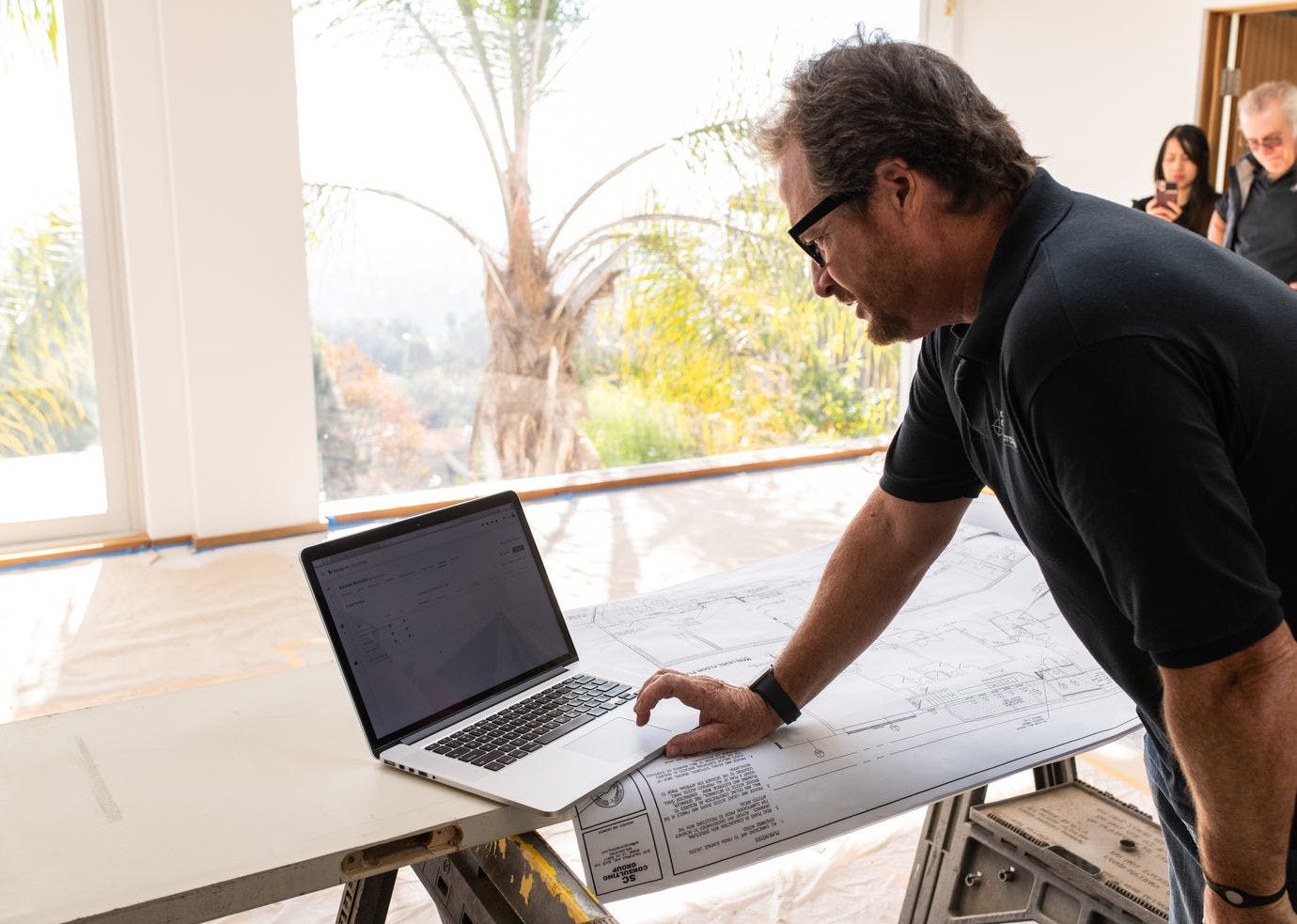 Construction Email Marketing Examples 
There are many possibilities when it comes to the topics and types of emails to include in your construction email marketing campaign. Choose those that fit your goals and audience. Here are some construction email marketing examples to get you started: 
Welcome email This is an effective (and easy) way to start your venture in email marketing because it covers what you already know so well. In this email,  introduce yourself, your company, and your services. Also lay out what your audience can expect from your emails in the coming months in terms of frequency,  topics and more. And, be sure to let them know how they can share your email sign up with friends and family.
Newsletter  Similar to emails, a newsletter offers a more expanded format. Typically longer than emails, a newsletter may cover multiple topics and include more than one item. Each newsletter could have a theme, for example, or be formatted into several sections whose headlines stay the same every issue such as Latest News, Pro Tip, Client Profile, etc. 
How-to or tip lists Readers love how-to stories or a list of tips that are relevant to their current circumstances. Think about how many there are just covering how-to get organized!  How- to pick a quality remodeler is an apt one if you are trying to raise awareness of your business in general. More specific ones could include tips for choosing a kitchen counter, a bathroom floor or lightning in a home office. The choices are seemingly endless so narrow them down to those most relevant to your work and your clients' interests.
Discounts or promotions Emails are a perfect vehicle for relaying news of discounts and other specials you are offering for a limited time. 
Company Announcements or New Service Launches The same is true for new launches. Perhaps you are starting a new round of home construction or adding an interior designer to your company team.  Spread the word through an email. 
Testimonials  Consider an email that includes a brief profile of one of your satisfied customers and the project you completed for them. This provides a personalized account of your company's work and highlights your five-star service. 
Drip Campaigns This is a more advanced and complex form of email marketing for construction companies. A series of timed emails are sent  based on the action the recipient takes after receiving each one.  For example, if a recipient downloads a how-to guide you sent in the first email, they will be automatically sent a second email with a short survey perhaps, and so on.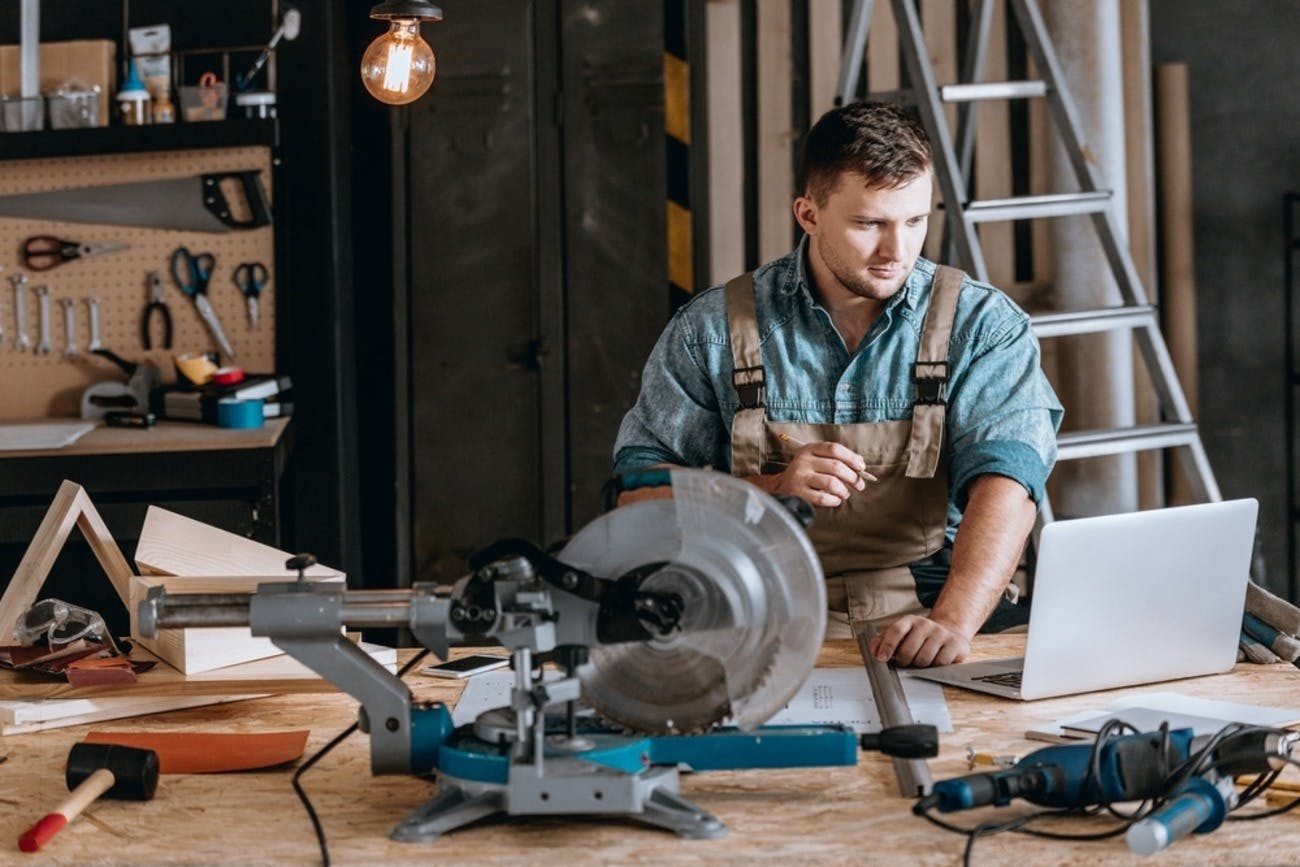 15 Top Tips for Construction Email Marketing 
Now that you know how to get started, here are some tips to improve email marketing for construction companies.
Encourage email sign up on your website Make it easy for users to learn about your email campaign by making the sign up prominent on your website. This is a good way to build your contact list. Also, add to your list by offering useful how-tos in exchange for email addresses,  attend construction industry events, join organizations, and network. 
Brand your emails  Make sure your email format is uniquely yours by using the same professional-appearing, branded format every time. Includes all the information contacts need to reach out to you.  
Include social media icons One of your goals may be to increase your social media presence. Making your icons a prominent part of your email template can help with that while increasing your contact list.
Make calls-to-action clear & concise Every email marketing campaign for construction companies should include something that is actionable, whether it is to click on a link to set up a consultation, or to download a guide to kitchen remodels. Make the call to action clear, concise and highly visible. 
Connect calls-to-action to your goals Matching your email marketing goals to that of your recipient is the dream!  If your goal is to raise awareness of your bathroom remodeling expertise, make sure your call to action is relevant to those services and that the receiver is in the vicinity of that  buyer journey stage.
Experiment with send times The best timing for sending emails and the answers vary depending on the type of industry and other variables. Play with various times of the day and week  to see which produces the most opens and click throughs. 
Test different subject lines A compelling and specific subject line is key for getting people to open your emails as is personalizing who the email is from. If they do not know the person who sent it, they are much less likely to open it.  
Automate your email marketing with software Be anywhere when your campaign is launched by using an email marketing software to automate the timing and delivery of your emails.
Consider email send frequency More companies are realizing that bombarding prospects with multiple emails every week is not productive and increases spam risks. Therefore, less frequent communication may be more. Experiment with your frequency to see what works for your audience. 
Prompt engagement with questions People love to share their opinions and ideas. Asking questions - even a brief survey of three questions - is a great way to engage them.
Avoid spam words  Phrases like act now, exclusive deal, urgent and others can lead you into the spam bin. The same is true for emails that contain spelling errors, and words written in all capital letters. 
Use spell check  Short, readable emails that get to the point quickly work best, and make sure they are typo-free. Misspellings, bad punctuation and other errors look unprofessional and increase spam filter risks.  Use spell check, and if possible, recruit a human check too. Tap someone on your team who is skilled at writing. 
Let contacts unsubscribe Sometimes, your campaign will not be the right fit for someone. Giving them the ability to easily unsubscribe makes them feel better about your company, and allows you to focus your efforts on contacts who will read, share and enjoy your communications. 
Learn about data protection laws Privacy laws are ever changing so stay on top of them to keep your business in compliance with the rules around sending emails and mining contacts. 
Incorporate other media types Words alone are rarely enough to cut through the noise these days so take advantage of the many communications avenues available when crafting your campaigns. Include photos or videos or graphics. Have a good radio voice? Consider recording some podcasts.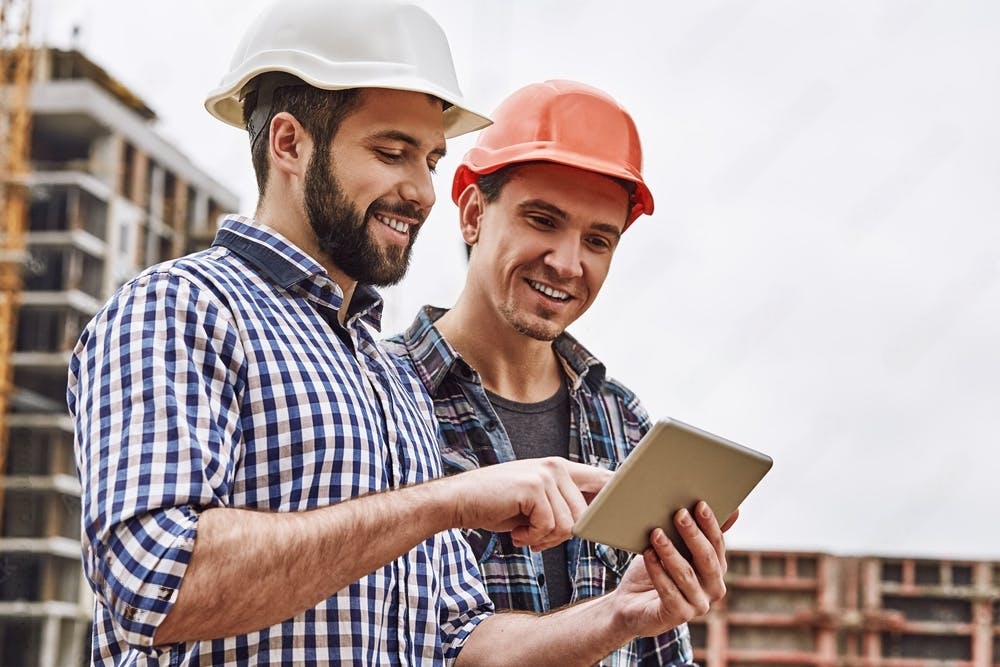 How Do I Know if Email Marketing for My Construction Company is Working?
Measuring the success of your campaign so that you can make adjustments to be even more effective going forward is key to any viable marketing strategy. Here are some common metrics to consider:
Open rate shows how many people opened the email - but does not tell you if they read it. 
Click-through rate gives a better indication of their interest because it shows whether they clicked on the links you included. 
Unsubscribe rate reveals how many of the recipients have opted out from future communication and want to be dropped from your contact list.
Software Beats Manual
Using an email marketing software makes it much easier to measure these milestones and analyze their significance than relying on manual methods to gauge the success of your campaigns.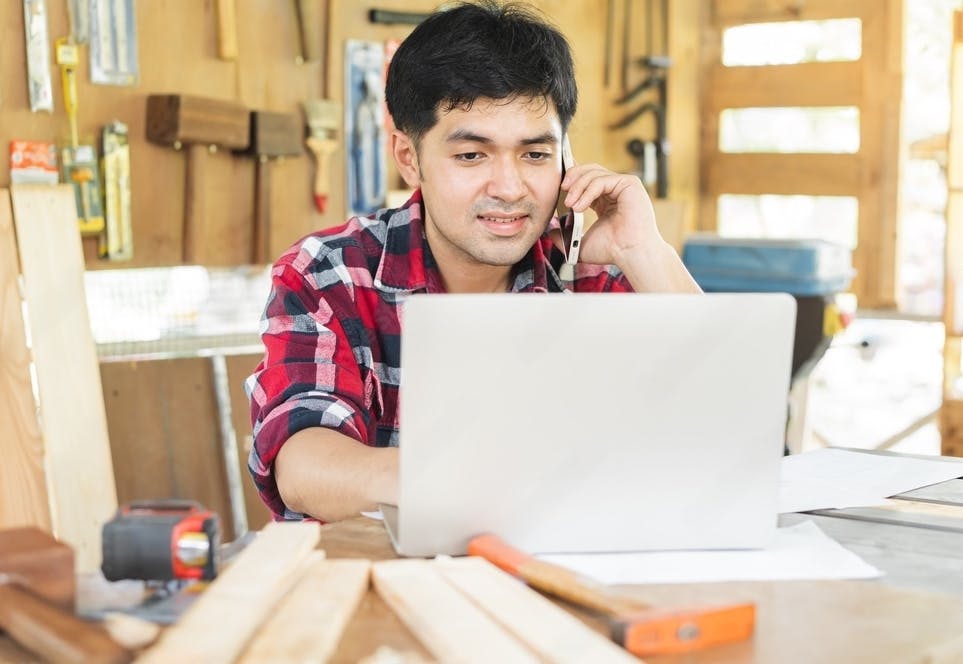 Why Email Marketing Software for Construction Companies is Critical for Success
Many construction pros, like those in other industries, use email marketing software because it offers so many advantages over trying to handle email campaigns manually. Here are five benefits of using software for email marketing for construction companies:
Schedule Email Delivery Instead of interrupting your day to launch your campaign, software lets you schedule your email sends in advance.
Detailed & Digestible Analytics Metrics are what informs you of your success, but knowing which data to collect, what it means and how to find it can be time consuming and confusing. Email marketing software does that for you and delivers it in understandable formats.
Enhanced Tracking With marketing software, you can track the results on your dashboard, and dig deeper in how and what you track throughout your campaigns
Professional, Time- Saving Templates Instead of starting from scratch in creating the look and feel of your branded emails, templates provide beautiful, professional-looking formats to choose from. You can reuse them every time, providing consistency while saving you time and energy.
Avoid Spam Filters With professionally vetted templates that are road tested, you are more likely to avoid the dreaded abyss of the spam pile.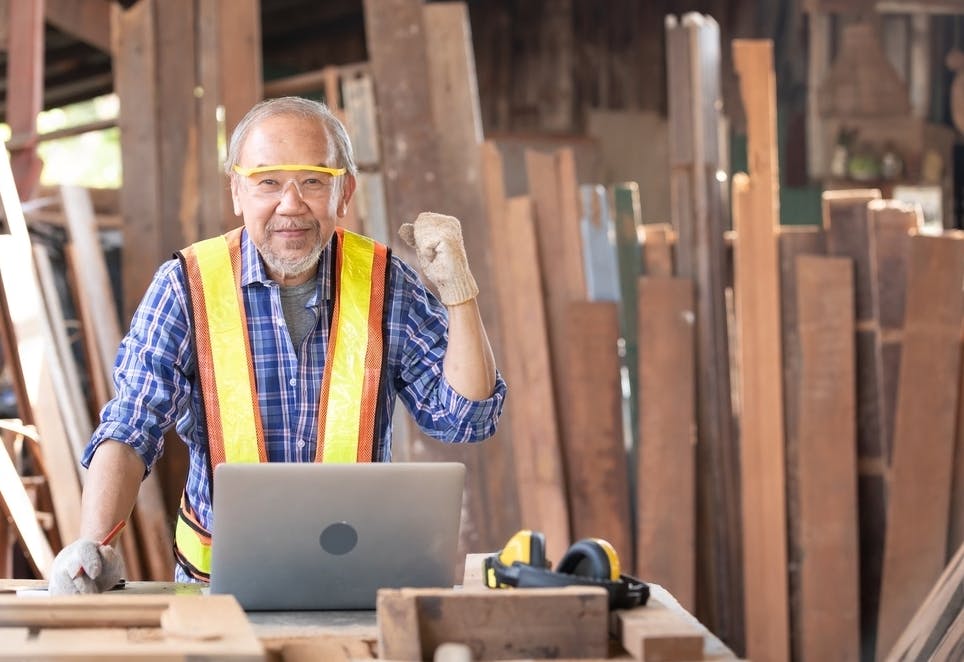 Choosing an Email Marketing Software for Your Construction Business
Here are some things to consider in decided what email marketing software is right for your construction company:
Does it integrate with your CRM and make lead management easier instead of more complex?
Will it allow you to easily segment or organize your contacts and store your email lists all in one location?
Does the software provide the option of creating your own email or using a template?
Does it provide relevant and understandable insights and analytics?
Get Started with Your Email Marketing 
Email marketing for your construction company can provide a strong return on your investment and give you an advantage over your competitors. Creating professional, branded and relevant emails does not have to be an onerous task. Email marketing software like Houzz Pro provides the right tools to get the job done easily and effectively so you can focus on the construction projects that will be coming your way.
Try out the Houzz Pro Email Marketing Tool, CRM and other lead management tools by signing up for a free trial.
Join the conversation by commenting or asking a question below. The Houzz team reads every single comment, and we'll get back to you by email if you need us!

Want advice delivered to your inbox?
Unlock industry insights and updates for contractors and design pros
By signing up, I agree to the Houzz Terms of Use and Privacy Policy and that Houzz may use my information to contact me about relevant content, products, and services.