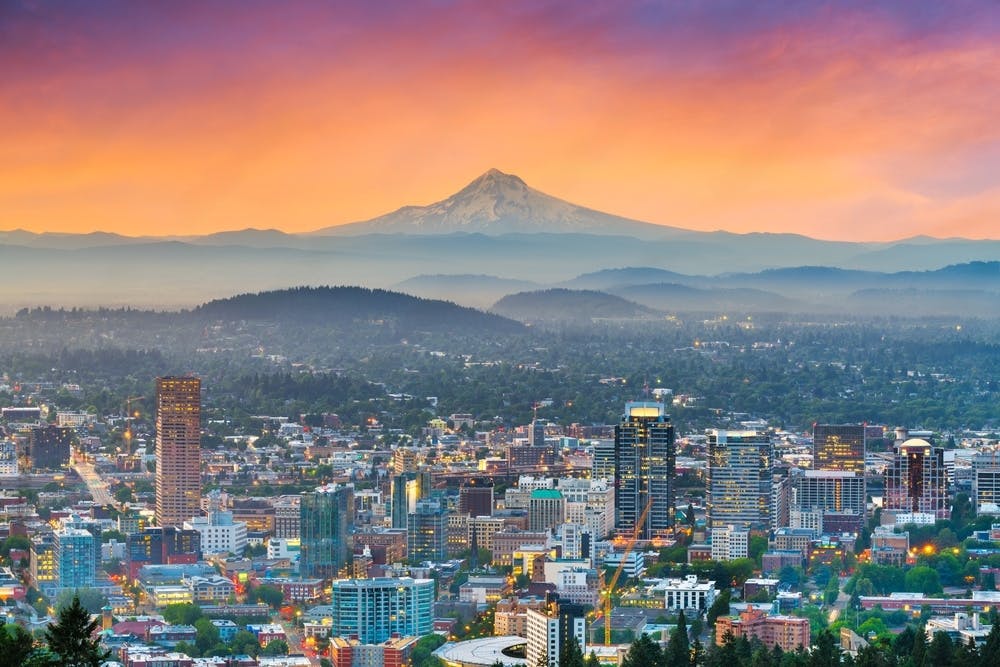 What Are The Oregon General Contractor License Requirements?
Interested in getting a general contractors license in Oregon, but not sure where to start? With requirements and regulations varying from state to state, it's easy to get confused and overwhelmed. We've broken down everything you need to know about how to get a general contractor license in Oregon. 
Who issues a general contractor license in Oregon?
The Oregon Construction Contractors Board (CCB). is responsible for issuing general contractor licenses in Oregon
Who needs a general contractor license in Oregon?
According to the Oregon CCB, all individuals who receive compensation for their work in any construction project that involves improvements to real property must hold a valid license. Examples of common construction roles that require a license include:
Air conditioning
Carpentry
Roofing
Floor covering
Concrete
Heating
Painting
Electrical
Plumbing
Siding
Land development
Manufactured dwelling installation
Tree servicing
Home inspection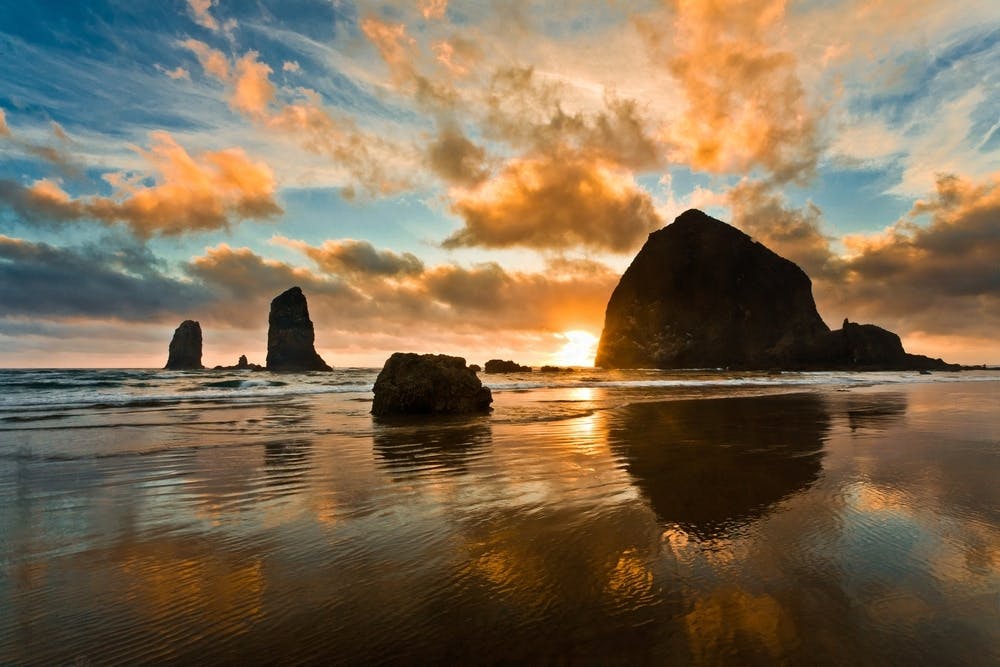 How to get a general contractor license in Oregon step-by-step
1. Meet the following Oregon contractor license requirements:
Be at least 18 years old
Complete 16 hours of pre-license training 
2.  Determine the type of work you'll be doing
In order to answer "how to get a general contractor license in Oregon", it is essential to determine which type of endorsement is suitable based on the types of structures your business will specialize in. There are nine residential endorsement types available:
Residential general contractor (RGC): These contractors may supervise, arrange for, or perform (partly or completely) an unlimited number of unrelated building trades involving any residential or small commercial structure or project.
Residential specialty contractor (RSC): These contractors perform work involving one or two unrelated building trades for residential or small commercial projects.
Residential limited contractor (RLC): This is for part-time contractors who, for example, build for a hobby, for retirees, or for maintenance type of services.
Residential developer (RD): This classification is for residential developers who arrange for the construction of structures, or development of property, that they intend to sell.
Home services contractor (HSC): Contractors with an HSC endorsement may operate a business offering service, repair or replacement under a home services (warranty) agreement.
Residential restoration contractor (RRC): Contractors with an RRC endorsement may operate a business offering restoration services for residential and small commercial structures.
Residential locksmith services contractor (RLSC): Contractors with an RLSC endorsement may operate a business offering locksmith services.
Home inspector services contractor (HISC): Contractors with a HISC endorsement may operate a business offering home inspection services.
Home energy performance score contractor (HEPSC): Contractors with a HEPSC endorsement may operate a business issuing home energy performance scores.
3. Obtain a CCB surety bond for the amount your endorsement type calls for.
The process of obtaining bonding and insurance can vary depending on the type of endorsement you have, and it must be done in conjunction with an application. The cost of a surety bond can range from $10,000 to $75,000. Additional information about CCB surety bonds can be found online. Along with the surety bond, you will also need to obtain general liability insurance, instructions for which can be found here.
4. Complete Pre-licensing training
To meet Oregon general contractor license requirements, you must complete 16 hours of pre-license training on law and business practices. You can find a list of approved pre-license educators here, including information on whether they offer online courses, language options, and course costs.
Alternatively, those who have passed the NASCLA Accredited Examination for Commercial General Building Contractors are exempt from this requirement. Additional details on pre-license training in Oregon can be found at the provided link. Proof of passage of the NASCLA Accredited exam can be emailed to the CCB here: ccbeducation@state.or.us.
5.  Take the exam
The CCB license examination is a critical component of the Oregon general contractor license requirements. It can be taken by individuals who have completed a minimum of 16 hours of training on law and business practices from an approved education provider. 
6. File your business with the Oregon Secretary of State
As per Oregon general contractor license requirements, in order to register your business in Oregon, you must file as a corporation, LLC, or assumed business name with the Corporation Division of the Oregon Secretary of State. You can reach them by calling 503-986-2200. More information on starting a business in the state of Oregon can be found here.
7. File for Workers' Compensation Insurance
When you plan to hire employees, it is necessary to obtain workers' compensation insurance to safeguard both yourself and your workers during work. Additionally, you will require an Oregon Business Identification Number (BIN) and a Federal Employer Identification Number (EIN).
8. Submit Oregon Contractor's License Application
Once you have completed all the necessary steps, you can now submit your Oregon Contractor's License application to the Oregon CCB, thus, bringing you closer to obtaining a licensed contractor status in Oregon. The application must include Your original bond, Insurance certificate, and  a $325 fee for a two-year license​​. The application for residential construction can be accessed here.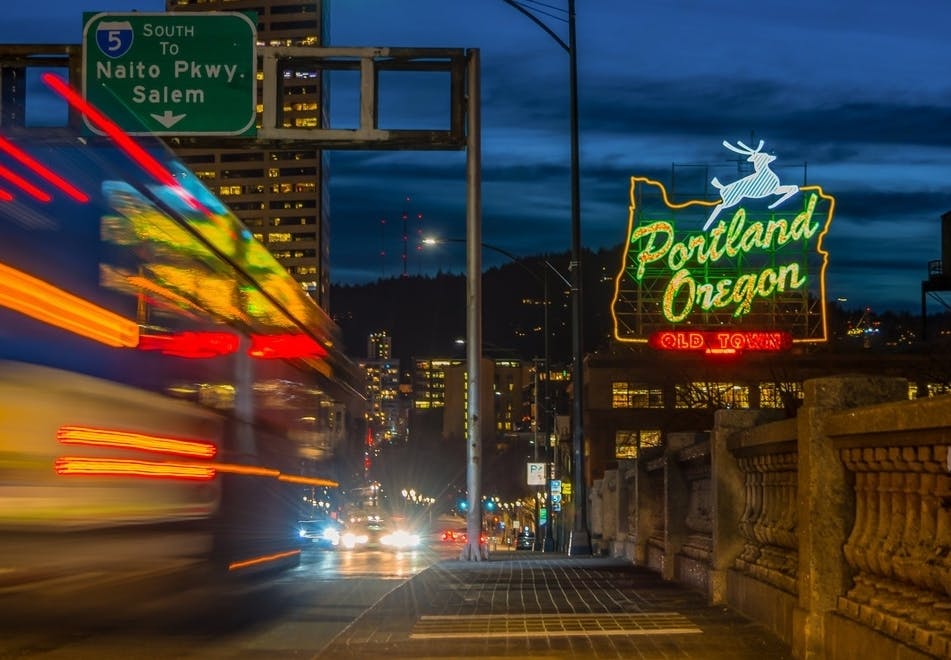 How much does licensing cost in Oregon?
The total cost that Oregon general contractors will have to pay may vary depending on the type of license they apply for. However, there are certain fees that remain constant regardless of the type of license applied for.
General Contractor Application Fee: $325.00
CCB License Exam Fee: $60.00
16 hour pre-license training: $49.00 – $550.00
Surety Bond: Cost varies
Proof of Insurance: Cost varies
Penalties for unlicensed contractors in Oregon
In Oregon, engaging in contracting work without a valid license can result in a penalty of $1,000 per offense, assuming no prior violations are found. The penalty increases to $5,000 per offense if the owner has also filed a complaint for damages.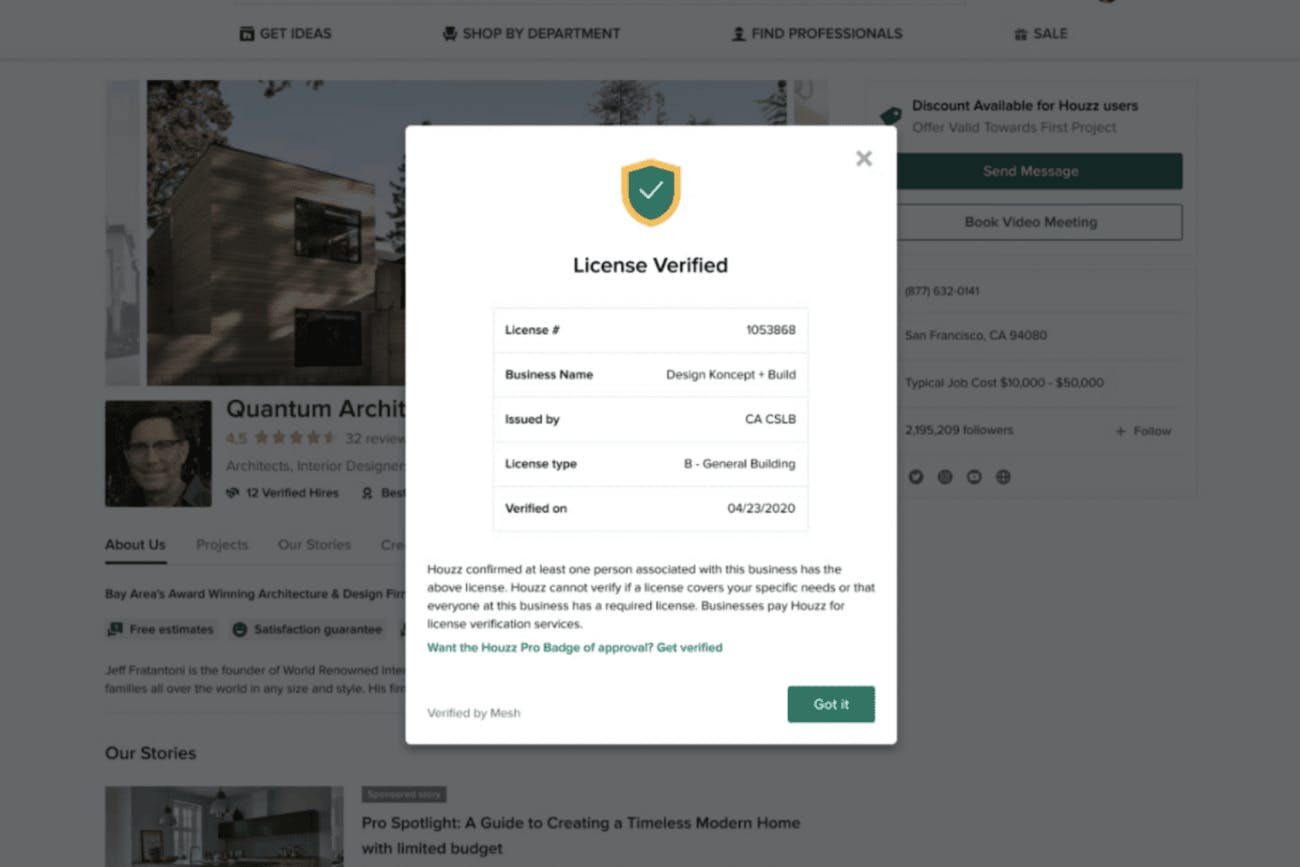 Leveraging your license on Houzz
Now that you know how to get a general contractor license in Oregon, it's time to start thinking about how you can promote your license to potential clients.
Everyone who's anyone knows the value of a blue checkmark on social media. That's what the green Verified License Badge is for businesses on Houzz Pro. With one glance, this Badge helps you:
Let homeowners know that your business is licensed by state industry experts.
Stand out from the competition while homeowners consider who to hire
Add credibility to your company name, providing peace of mind to future clients
Here are the steps you can take to add a verified license to your Houzz profile. If you haven't created a free profile on Houzz, sign up today and get ready to make a bigger impact with your business' online presence. 
Join the conversation by commenting or asking a question below. The Houzz team reads every single comment, and we'll get back to you by email if you need us!

Want advice delivered to your inbox?
Unlock industry insights and updates for contractors and design pros
By signing up, I agree to the Houzz Terms of Use and Privacy Policy and that Houzz may use my information to contact me about relevant content, products, and services.