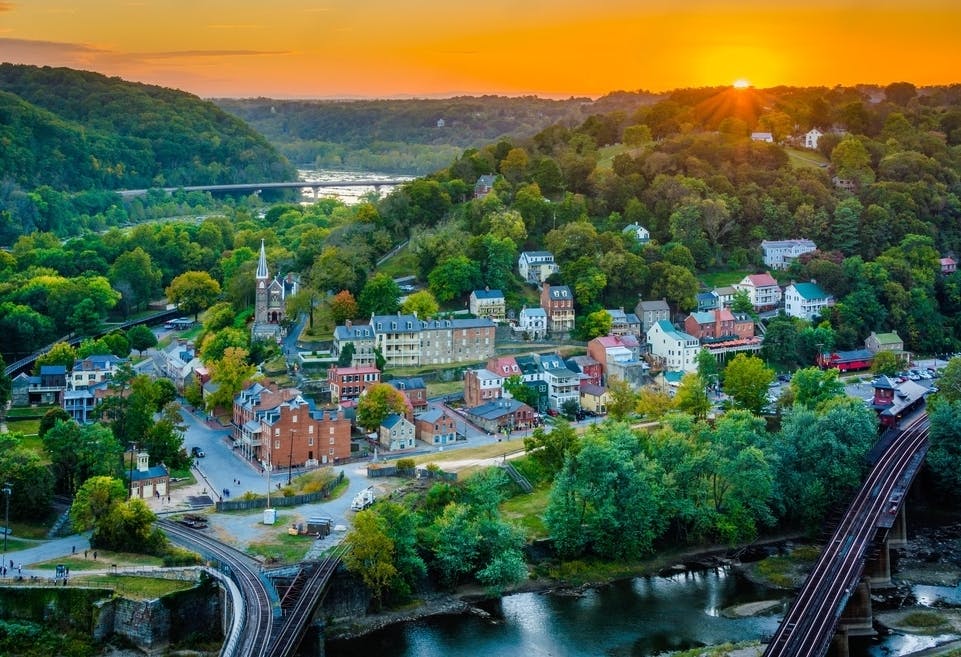 How to get a West Virginia Contractor License
If you've decided to work as a general contractor in West Virginia, you've chosen a lucrative path. With requirements and regulations varying from state to state, it's easy to get confused and overwhelmed. We've broken down everything you need to know about getting a West Virginia general contractor license. 
Who issues a general contractor license in West Virginia?
The West Virginia Contractor Licensing Board is responsible for issuing general contractor licenses. However, before you can apply for a license, you must contact the board and provide details about your work. This will help the board determine the appropriate classification for your license and inform you about the exams that you must take.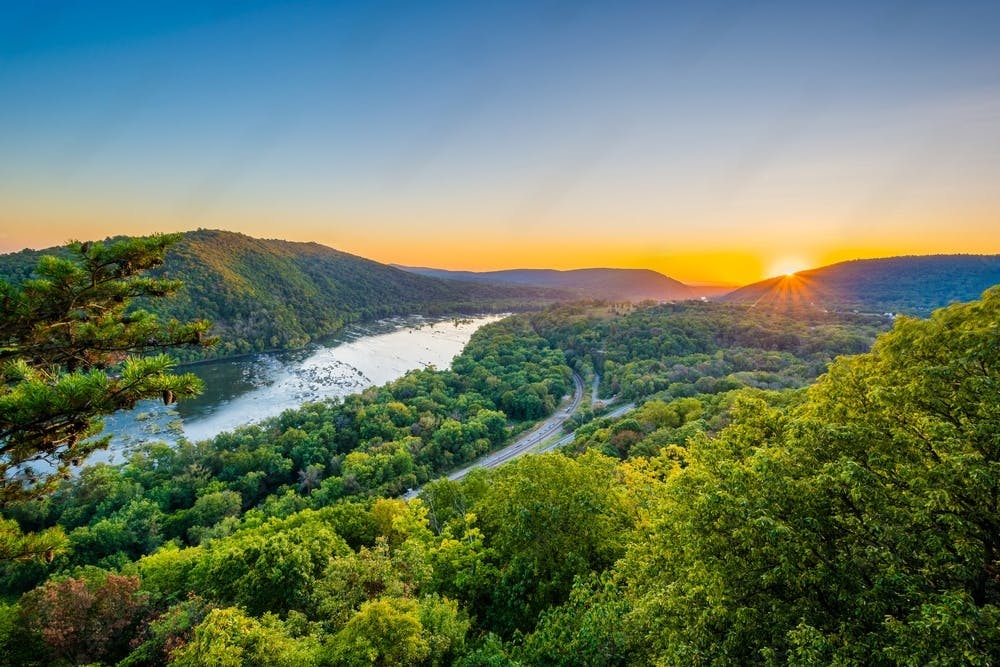 Getting your West Virginia general contractors license - A Step by Step Guide
1. Register your business 
In West Virginia, all types of businesses, including contractors, subcontractors, specialty trades, handyman businesses, sole proprietors, and self-employed individuals, are required to register with the State's Tax Department. The registration process is straightforward, and businesses must complete a registration form providing necessary details such as the following:
 tax information
business activity
legal names, DBAs, physical addresses,
ownership type, 
identifying information for responsible parties (if any), and unemployment compensation insurance information (even if the business has no employees). 
After registration, businesses will receive a Business Registration Tax Number, which is required for contractor licensing. The registration fee is $30.
2. Find out your classification and take the Exam 
To obtain a West Virginia general contractor's license, you must go through the West Virginia Contractor Licensing Board. Before applying for the license, you must contact the board and provide details about your work to receive information on the appropriate classification and required exams. The following are a list of classifications in West Virginia: 
Electrical
General Building Contractor
General Engineering Contractor
HVAC
Multi-Family Contractor
Piping Contractor
Plumbing Contractor
Residential Contractor
Concrete
Excavation
Manufactured Home Installation
Masonry
Remodeling and Repair Contractor
Sprinkler and Fire Protection Contractor
Utilities (Sewer and Water) Contractor
Once you have this information, you can contact ProV, a third-party testing contractor, to schedule your exam. The individual taking the exam must be either an officer, member, owner, or a full-time employee of the company. 
3. Meet application requirements
Once you have successfully completed your classification examination, you can proceed with your application using a form found on the West Virginia Division of Labor website, which requires the following details:
Business information, such as the name, address, and contact information.
The type of ownership or corporation of the business.
Your Federal Employer Identification Number.
Your WV Business Registration Tax Number.
Your Unemployment Compensation Account Number.
Your Worker's Compensation Policy Number.
Details regarding Wage Bond Information. For contractors who have not been actively involved in construction in West Virginia for at least one year, they will need to provide wage bond information. However, this requirement can be waived if the contractor has been in business for more than five years elsewhere, has assets worth $100,000 or more, or is a subsidiary of a parent company that has been in business for at least five years.
4. Submit your application
Once you have completed the necessary exams and fulfilled the requirements for bonds, insurance, and the application, you may submit your application for a West Virginia general contractors license along with a licensing fee of $90 to the West Virginia Contractor Licensing Board by mail. The mailing address for the board is as follows:
West Virginia Contractor Licensing Board
1900 Kanawha Boulevard East
State Capitol Complex
Building 3, Room 200
Charleston, WV 25305
Penalties for unlicensed contractors in West Virginia
For the first offense of contracting without a license, the Contractor Licensing Board can impose fines ranging from $200 to $1,000. However, if caught a second time, the minimum fine increases to $500 and can go up to $5,000, and the offender may face up to six months in jail. In case of a third offense, the minimum fine becomes $1,000, and the jail time can be anywhere between 30 days and one year.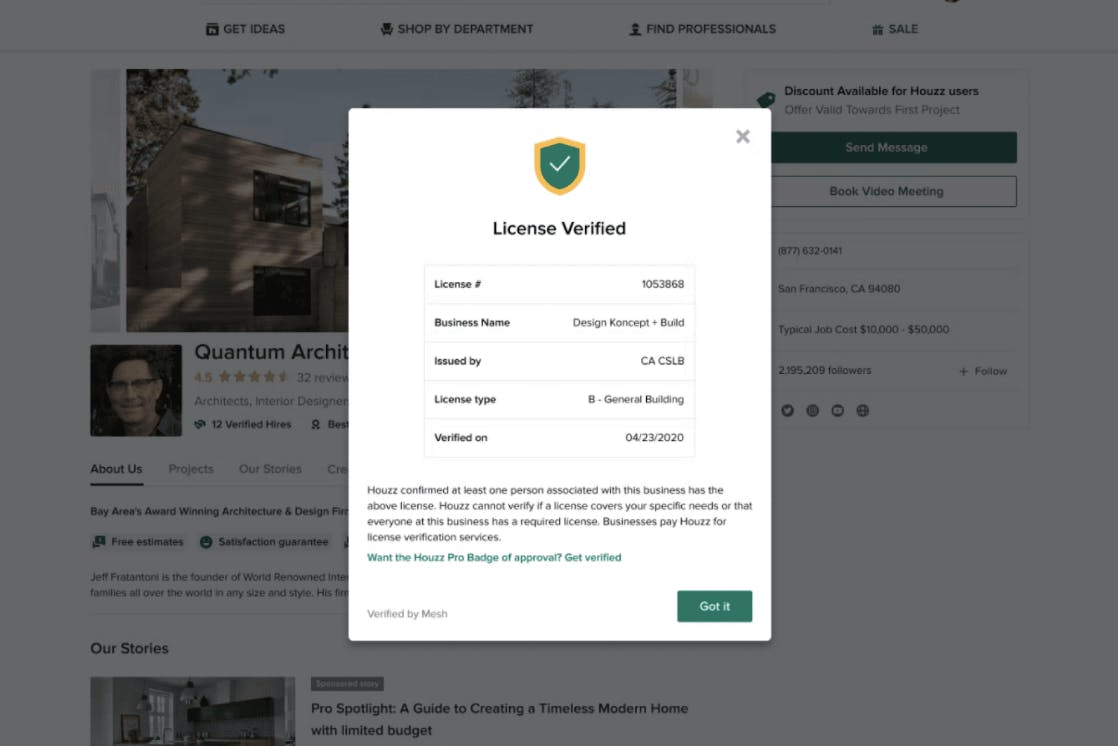 Leveraging your license on Houzz
Now that you know how to get a West Virginia general contractor's license, it's time to start thinking about how you can promote your license to potential clients. Everyone who's anyone knows the value of a blue checkmark on social media. That's what the green Verified License Badge is for businesses on Houzz Pro. With one glance, this Badge helps you:
Let homeowners know that your business is licensed by state industry experts.
Stand out from the competition while homeowners consider who to hire
Add credibility to your company name, providing peace of mind to future clients
Here are the steps you can take to add a verified license to your Houzz profile. If you haven't created a free profile on Houzz, sign up today and get ready to make a bigger impact with your business' online presence.
Join the conversation by commenting or asking a question below. The Houzz team reads every single comment, and we'll get back to you by email if you need us!

Want advice delivered to your inbox?
Unlock industry insights and updates for contractors and design pros
By signing up, I agree to the Houzz Terms of Use and Privacy Policy and that Houzz may use my information to contact me about relevant content, products, and services.